Update on 2013/12/18
Clarke Quay (1hr)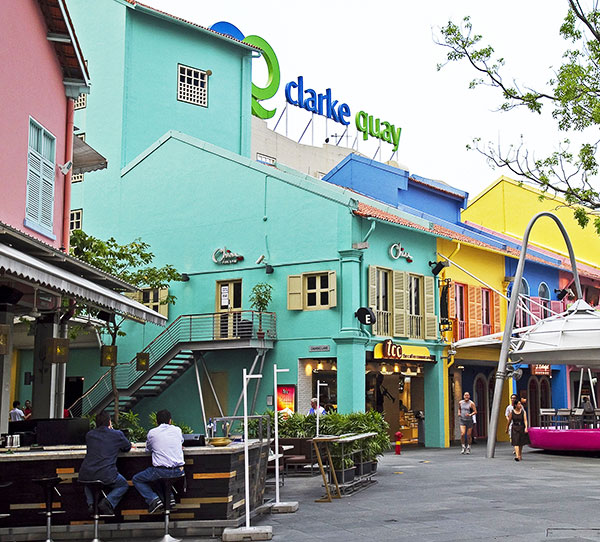 more >>
Shopping and Dining Extravagance!

Take a scenic river cruise along Clarke Quay and view the gorgeous retail stores and restaurants from a completely different angle, something that would be even more glorious during Christmas!
Enjoy the best of local Singaporean cuisine and Christmas shopping along Clarke Quay, a tourist magnet that offers a huge variety of dining and shopping options to explore and take advantage of! During the day, the street also proves to be a popular jogging trail.
Various with different shops and restaurants

Free Admission

3 River Valley Road, 179024 (+65-63373292)
Orchard Road Presbyterian Church (1hr)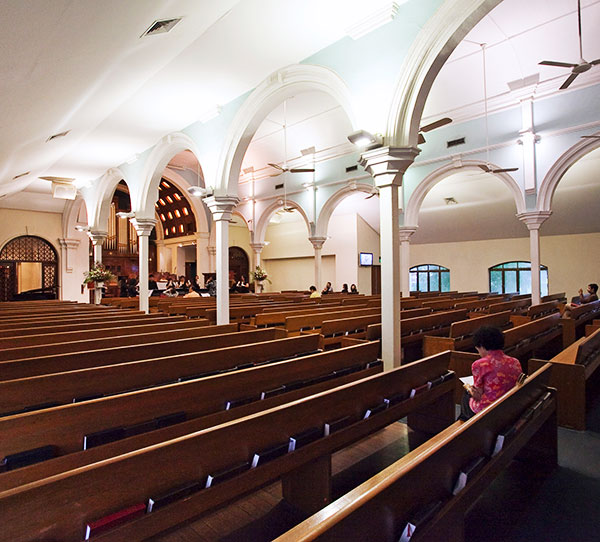 more >>
Classic Presbyterian Church Welcomes You

The Orchard Road Presbyterian Church used to be a supply base for Japanese troops during the Japanese occupation era.
Orchard Road Presbyterian Church proves to be the oldest Presbyterian church in Singapore, and welcomes thousands of worshippers each year, especially on Christmas Day! It offers services in four different languages to cater for the different nationalities that visit the church, namely English, Mandarin, Indonesian and German.
09:00-18:00, daily

Free Admission

3 Orchard Road, 238825 (+65-63376681)
Brotzeit German Bier Bar & Restaurant (313 @ Somerset) (1hr)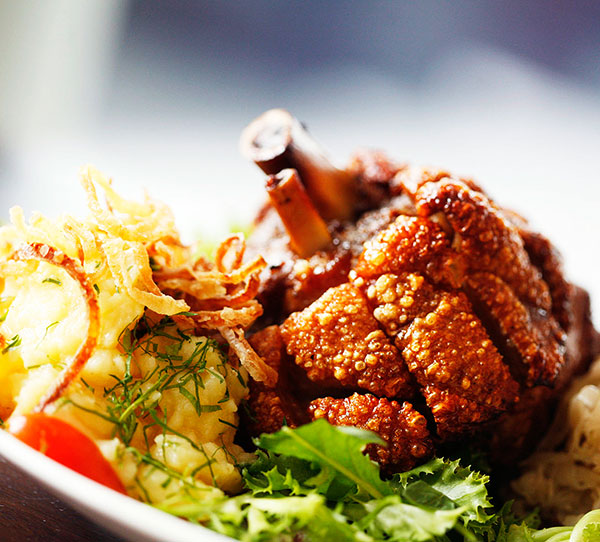 more >>
Experience Bavarian Cuisine and Beers
Enjoy excellent German Bavarian food and beverages such as the famous authentic Weisswurst sausages, the traditional Munich veal and pork sausage and the popular Nurnberger pork bratwurst at Brotzeit German Bier Bar & Restaurant, with the gorgeous Sentosa Island being the backdrop for those that prefer to dine outdoors.
12:00-23:00 Sun to Thu; 12:00-01:00 Fri, Sat and Public Holidays

Pork Knuckles (SGD36.00), Draft Beer (SGD6.10 for 0.3liter)

313 Orchard Road #01-27, 238895 (+65-68344038)
Tung Lok Seafood - Orchard Central (1hr)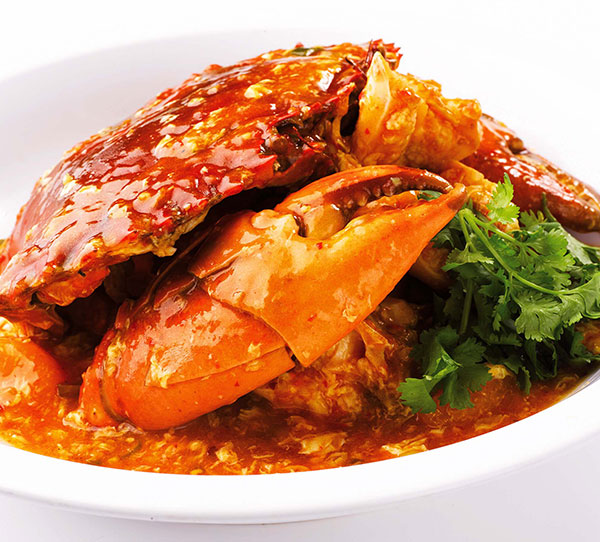 more >>
Fulfill Your Seafood Cravings
Tung Lok Seafood is a very popular name when it comes to seafood in Singapore, especially when you mention their signature Wasabi-mayonnaise Prawn specialty dish that has a cult following in the Lion City! The TungLok Chilli Crab is another must-have dish when at this restaurant.
10:00-15:00, 18:00-22:00, daily

Deep Fried Prawns with Wasabi Mayo Sauce (SGD24.00)

Orchard Central #11-05181 Orchard Road, 238896 (+65-68344888)
Paragon (2hr)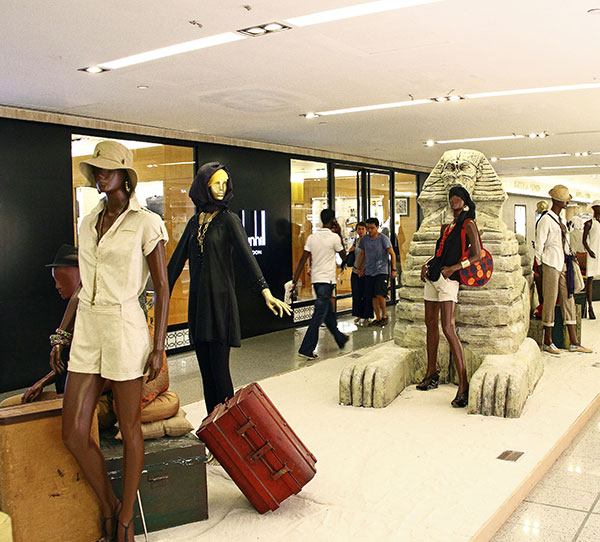 more >>
Outstanding Christmas Décor
Not only would you be able to enjoy the gloriously-beautiful Christmas decorations at Paragon this festive season, you would also be able to take advantage of its year-end bargain sale that would keep shopaholics grinning from ear-to-ear! High-end shopping stores such as Prada, Gucci and Bvlgari are everywhere at Paragon!
10:00-21:00, daily

Free Admission

290 Orchard Road, 238859 (+65-67385535)
Opera Gallery (1hr)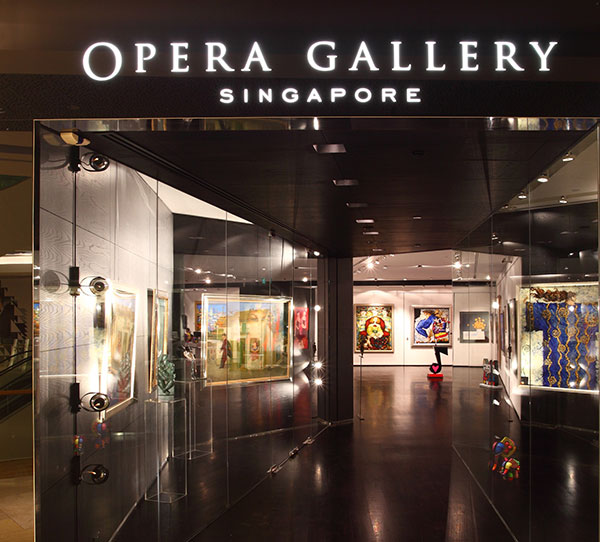 more >>
Paradise for Contemporary Art Lovers

Lido Cineplex, located on Level 5 of Shaw House, proves to be one of the most popular of cinemas in the whole of Singapore, and provides patrons with an amazing cinema experience in terms of audio visual and comfort.
Opera Gallery, situated within ION Orchard Mall, offers more than 8000 square feet of exhibition and gallery space for art-related exhibitions and shows. Contemporary art pieces adorn the walls and spaces within the gallery, and this place is a must-visit for art enthusiasts that visit Singapore!
11:00-20:00 Weekdays, 10:00-20:00 Weekends

Free Admission

2 Orchard Turn #03-05 ION Orchard, 238801 (+65-67352618)
Shaw House (2hr)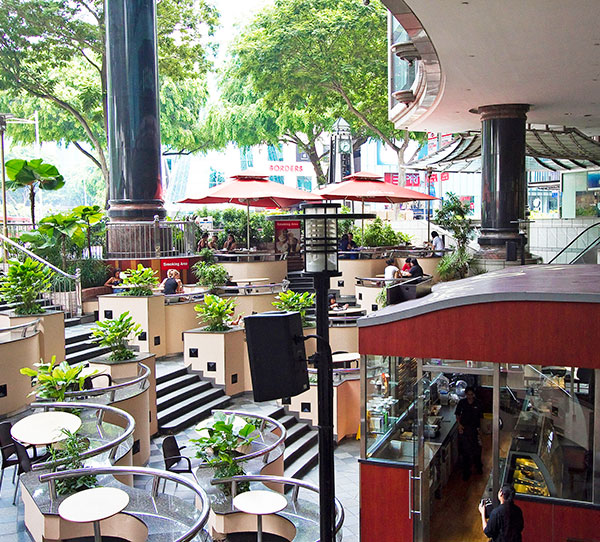 more >>
Christmas Magic Comes Alive!
With six levels of retail and entertainment space to explore, Shaw House comes alive during the Christmas period with excellent bargain sales as well as beautiful illumination and decorations that showcases Christmas magic at its best. The Lido Cineplex cinema here is also popular amongst both locals and foreigners alike.
10:00-22:00, daily

Weekday movie tickets from (SGD7.00) at Shaw Theatres

350 Orchard Road, 238868 (+65-62352077)
Pool Grill (1hr)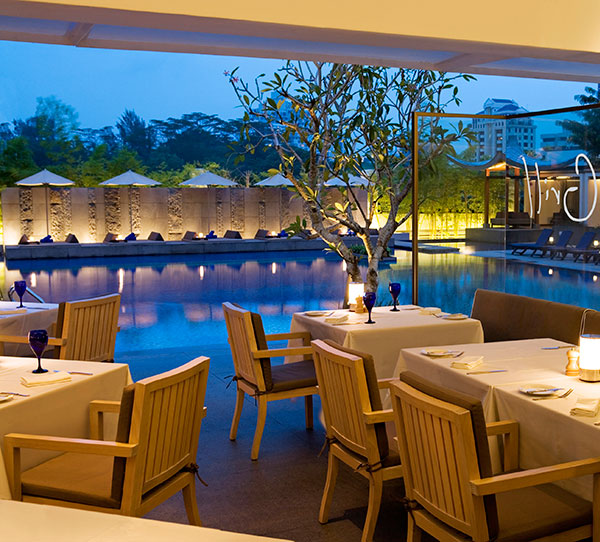 more >>
Wine and Dine by the Pool
Discover al fresco dining at its best within Marriot Hotel Singapore, where Pool Grill offers not only excellent contemporary delicacies and dishes that you can enjoy while dining by the pool, but also a scenic skyline view of the gorgeous city of Singapore.
11:00-22:00 Sun to Thu, 11:00-23:00 Fri & Sat

Pacific Cod Fish (SGD35.00), Pool Grill Caesar Salad (SGD17.00)

Marriott Hotel, 320 Orchard Road, 238865 (+65-68314627)
The Marmalade Pantry (1hr)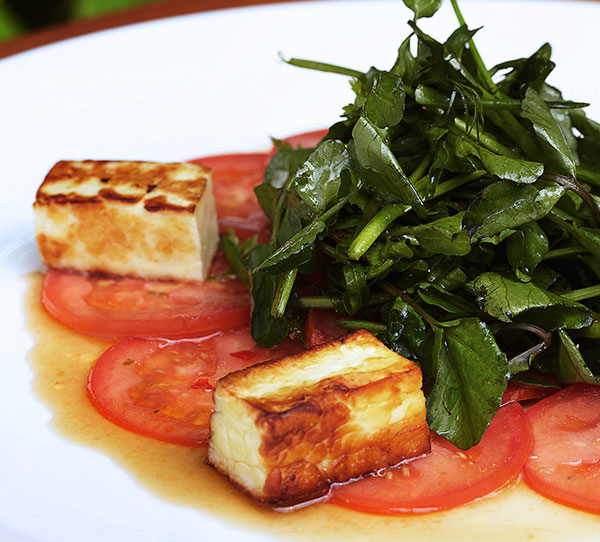 more >>
Luxurious Western Dishes Prepared Fresh!
The Marmalade Pantry at ION Orchard offers fresh comfort food in western style for those seeking something different. With full-sized meals to snacks or even excellent-tasting cupcakes, this place is definitey worth a visit. It is also an excellent place to catch up with friends over a cup of coffee.
10:00-22:00, daily

Truffled Field Mushroom Risotto (SGD24.00), Granny's Apple Cupcake (SGD4.80)

Unit 03-22 ION Orchard, 2 Orchard Turn, 238801 (+65-67342700)
Zouk (2hr)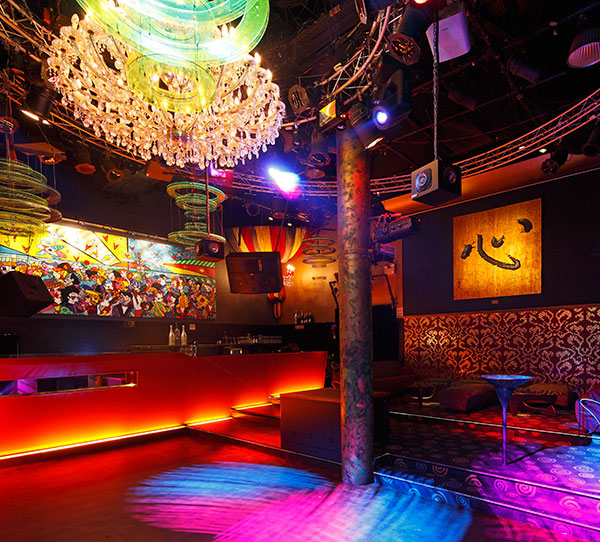 more >>
Party Your Christmas Away at Zouk!

Zouk is constantly voted as one of the top clubs in the world, and is a must-visit for party hunters, especially during Christmas when top international DJs are invited to hit the deck!
Christmas comes early to Zouk, where the main room hosts international DJs that would keep your legs moving to the tune without you realizing! With other excellent rooms such as the Wine Bar and Velvet Underground available here as well, party your Christmas holiday away at Zouk!
Wine Bar 18:00-03:00 Tue to Sat; Zouk 22:00-04:00 Wed, Fri, and Sat

Sour Plum Shot in pair (SGD15.00), Lychee Martini (SGD15.00)

17 Jiak Kim Street, 169420 (+65-67382988)
Singapore Flyer (2hr)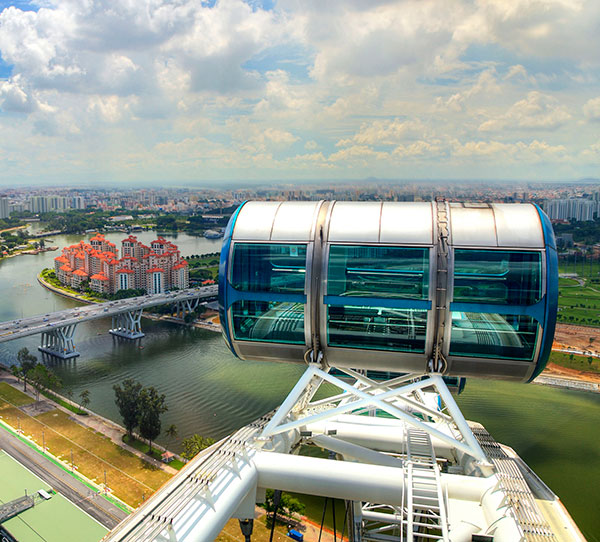 more >>
Singapore During Christmas, from Up Above!

The Singapore Flyer is the world's largest observation wheel, and can hold up to 784 passengers at a single time! The view of Marina Bay and surrounding areas during Christmas from the top level of the Singapore Flyer is amazing to say the least.
Take a ride on the Singapore Flyer by getting into one of its capsules, and wonder at the gorgeous view of Marina Bay as well as surrounding areas during the Christmas period with an unmatched-view from high above! The breathtaking view will take your breath away without a doubt.
08:30-22:30, daily (08:00-22:00 Ticket Sales)

Adult (SGD29.50), Child (SGD20.65), Senior (SGD23.60)

30 Raffles Avenue, 039803 (+65-63333311)