Update on 2013/11/20
Melaka State Mosque (Masjid Al-Azim Melaka) (1.5hr)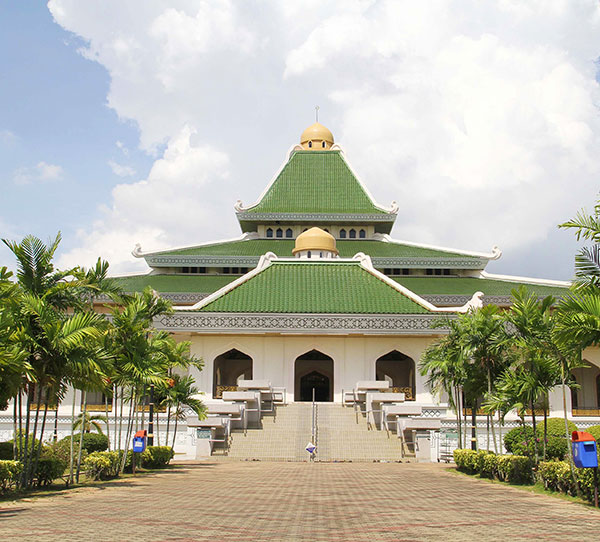 more >>
Islamic Architectural Grandeur

The inspiration for the layers came about through the first mosque built by Nabi Muhammad S.A.W, of which the base represents 'Syariah' (Islamic Law), the first level represents 'Tariqat' (way to be with Allah), the second level represents 'Haqiqat' (the truth of Allah) and the third level represents 'Makrifat' (knowing Allah). The architecture of the mosque is seen through the detached minaret and several smaller domes encircling the main dome with a prayer hall.
Walk down memory lane through the nation's development over the past few decades and relive the glory of Malaysia's ancient history at the Melaka State Mosque (Masjid Al-Azim Melaka). You will simply be amazed by the beautiful architectural design of the mosque, which has three layers of rooftop.
06:00-23:00, daily

Free Admission

Jalan Solok Balik Bukit, Melaka, Melaka (+606-2841142)
Melaka Chief Minister's Gallery (1.5hr)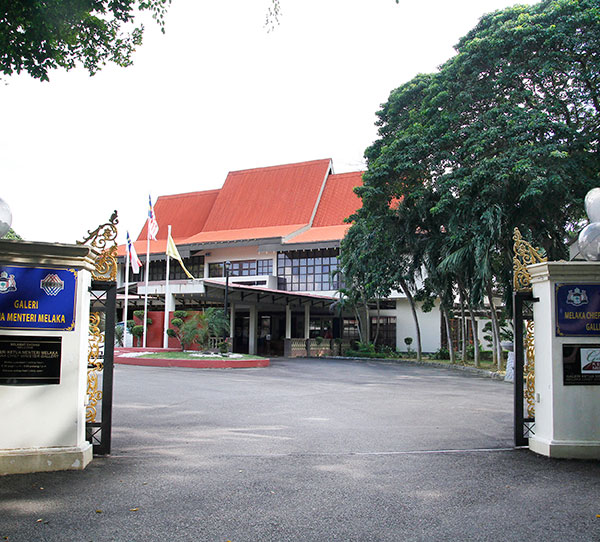 more >>
A Walk through the Chief Minister's Life
The Melaka Chief Minister's Gallery was the official residence of all the Chief Ministers of Melaka from 1972 to 2005. For visitors wanting to get a hands on look and feel of how Malaysian ministers' residence are like, this gallery is great place to visit.
09:00-17:30, daily

Adult (RM2.00), Children/Student (RM1.00)

Bukit Peringgit, Ayer Keroh, Melaka (+606-2826526/2811289)
Yong Tau Foo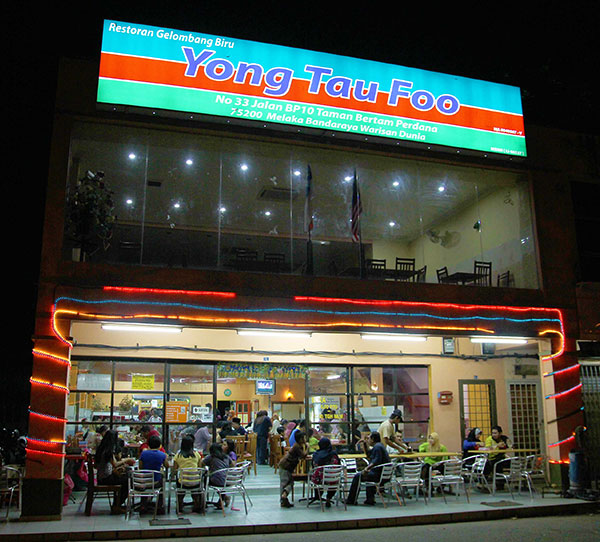 more >>
A Delicious Hakka Delight
The Yong Tau Foo is a Chinese soup dish with Hakka origins which is vastly found in Malaysia. Gelombang Biru Yong Tau Foo restaurant serves the best Yong Tau Foo in town. Best of all, the restaurant is clean, the service is excellent and the staff are friendly!
18:30-02:00, daily

Various Yong Tau Foo (RM1.00 per piece)

No.33, Jalan Bertam Perdana 10, Taman Bertam Perdana, Pulau Gadong, Melaka (+6017-3416070)
Submarine Museum (1-2hr)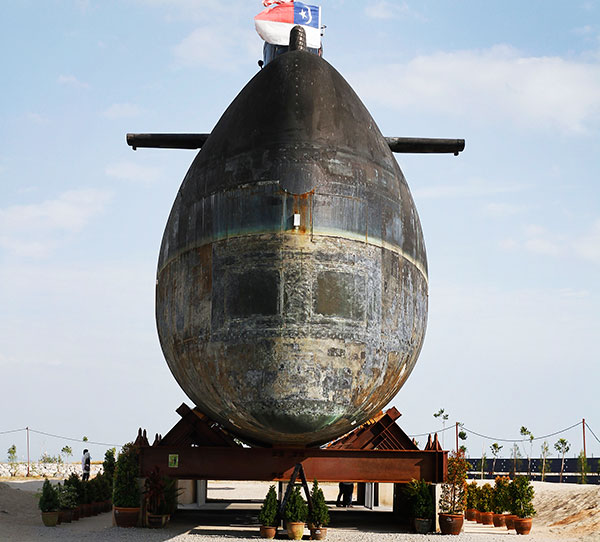 more >>
An Underwater Artifact

The Submarine Museum contains interesting paraphernalia of the Melaka Royal Navy. Built in 1979, the French made submarine measures 67.57 meters long, 11.75 meters tall and 6.5 meters in wide.
Submarine Museum, a marine vessel which has been converted into museum, was initially used as training vessel by the first Malaysian submarine crews from 2005 to 2009 upon purchase from a French marine company. Apart from being a museum, it also acts as an information centre for visitors looking to know more about submarines.
09:00-18:00, close on Mon

Adult (RM3.00), Children (RM1.00)

Dataran 1 Malaysia, Klebang, Melaka (+606-2826526/2811289)
Morten Village (2hr)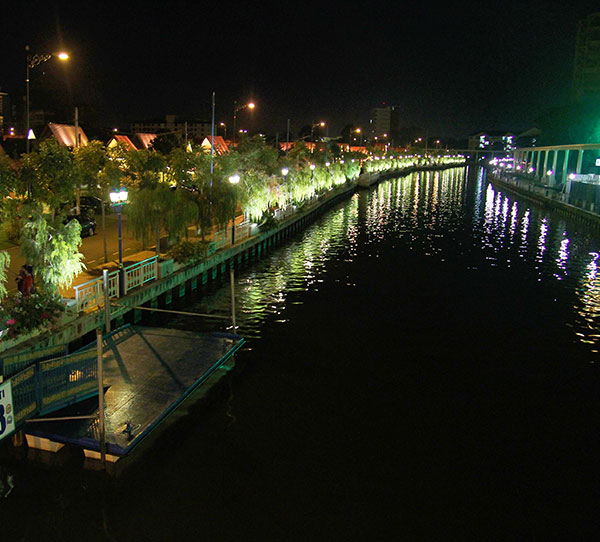 more >>
A Post-colonial Legacy

The house is well-equipped with facilities and traditional furnishings and is adjacent to historic sites and attractions. Many quaint cafes, art galleries and souvenir shops can be found along the river promenade. You can also take a romantic walk by the river at night as the view is simple super!
Founded in the early 1920s, Morten Village is a heritage named after Joseph Frederick Morten, a British Land Commissioner. The houses have unique architectural designs with long roofs, tile-covered stairs made of cobblestone and intricate wooden carvings on the verandah. Visitors can stay here and experience the traditional Malay lifestyle.
08:00-22:00, daily

Free Admission (Entry by Donation)

Kampung Morten, Bandar Melaka, Melaka (+606-2883304 Melaka Tourism)
The Port of Melaka (1-1.5hr)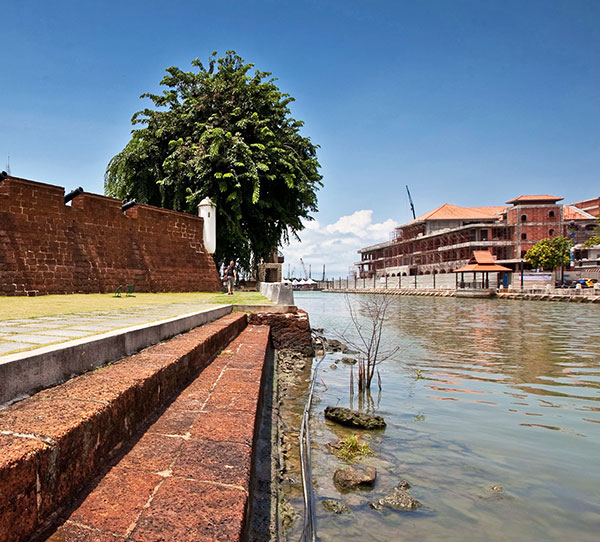 more >>
Ancient International Port

One of the factors that contributed to the rise of Melaka as an international port was the monsoon winds, which enabled Arab and Indian traders from the west to travel to China in the east and vice versa. Melaka was also naturally sheltered from the fearful monsoons, which made it a strategic and safe setting for a commercial port.
At the height of its maritime hegemony in the 15th and early 16th century, many foreign vessels had called at the Port of Melaka. Melaka was once a grand trading port, affluent and cosmopolitan, filled with sailing ships and bustling with activity. Its port welcomed ships with cargoes of all kinds, cloth, tapestries and spices.
Open 24 Hours, daily

Free Admission (Entry by Donation)

Jalan Quayside, Melaka, Melaka (+606-2836220 Melaka Tourism)
Quayside Seafood Restaurant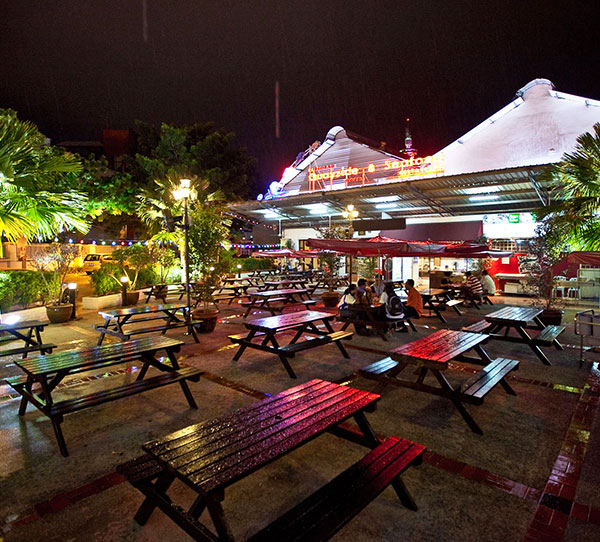 more >>
Fresh Halal Seafood!

Located at Quayside Road, you can easily spot Quayside Seafood Restaurant along the main route to Banda Hilir and Dataran Pahlawan. This restaurant is situated just beside the Melaka River Watermill and opposite the Aldy Hotel. Specialties include Thai food and seafood grills.
Looking for halal food? Quayside Seafood Restaurant is the restaurant to be. Offering an alfresco dining atmosphere, this restaurant serves Malay and international fares, as well as fresh seafood derived from the nearby fishing village. Do try the popular Assam Pedas dish and the spicy Tom Yum. Simply delicious!
12:00-14:30, 17:30-23:00, daily

(RM10-50.00)

No 4, Quayside Heritage Centre, Jalan Quayside, Banda Hilir, Melaka, Melaka (+606-2816598)
Restoran Papa Joe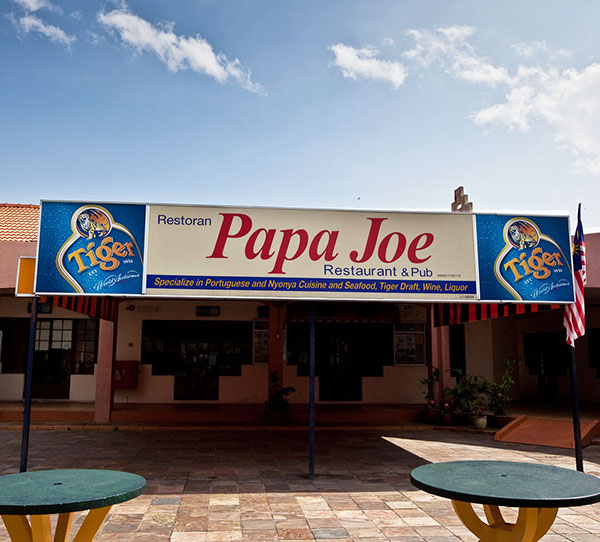 more >>
Delicious Portuguese Delights
Restoran Papa Joe is a Portuguese restaurant that is located at Medan Portuguese. This restaurant serves some wonderful Eurasian delights, such as the Portuguese-style Otak-otak and assam prawns. One of the most popular dishes here is the Devil's Curry. It is devilishly spicy and perfect for those who love hot and spicy food.
11:30-14:30, 18:00-22:00, daily

(RM10.00-100.00)

18/B Lot 2, Medan Portuguese, Kampung Portuguese, Melaka, Melaka (+606-2843276)
Restoran DE LISBON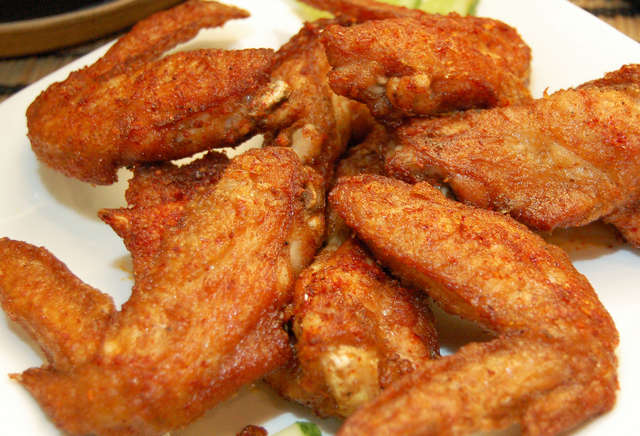 more >>
Eurasian Gastronomy at Best
Established in 1984 by a Portuguese community leader, George Alcantra, Restoran DE LISBON offers some of the best of Portuguese and Eurasian cuisines in Melaka. This popular restaurant serves a wide variety of seafood dishes, including chili crabs, baked fish wrapped in banana leaf and assam prawn. It also offers alcoholic beverages.
11:30-14:30, 18:00-22:00, daily

(RM10-100.00)

18 Medan Portugis, Ujong Pasir, Melaka (+606-2834751)