Update on 2013/09/11
LEGOLAND Malaysia (3-4hr)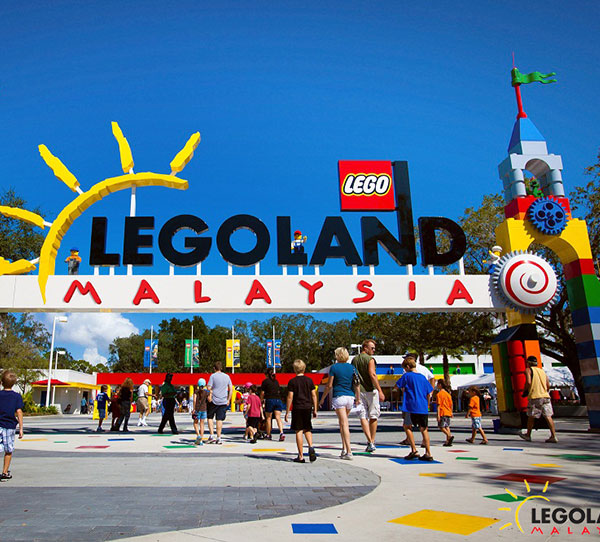 more >>
LEGO's Land of Fun and Joy!

Witness breathtakingly-beautiful constructions of important landmarks of Asia with the use of LEGO bricks at LEGOLAND, while those looking to experience 4D films can also experience this here. That is if you have already explored the seven main attraction areas of the park!
Children and adults alike would be able to completely enjoy themselves in Malaysia's latest theme park, LEGOLAND Malaysia that offers not only seven different area of enjoyment such as Miniland and LEGO City to explore, but also exciting ride, 4D films and even programming of LEGO robots for the kids!
10:00-18:00, close on Wed

Adult (RM140.00), Children (RM110.00)

7, Jalan Legoland, Bandar Medini, Nusajaya, Johor (+607-5978888)
Puteri Harbour (1-1.5hr)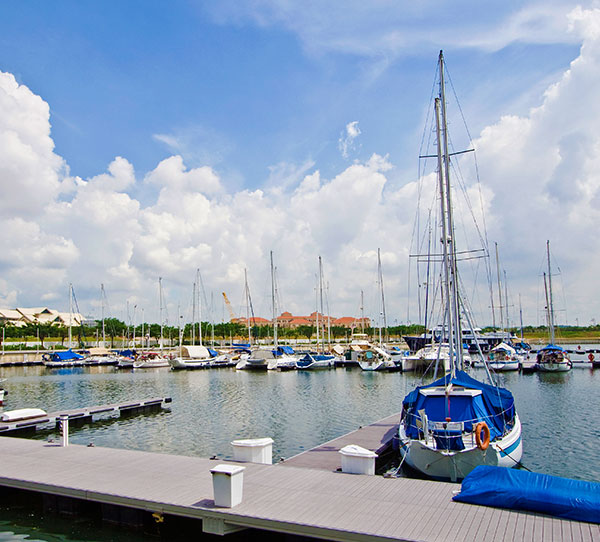 more >>
Panoramic Waterfront and Marina

Puteri Harbour has the distinction of being the souternmost marina in the whole of the Asian continent's mainland, and has plenty of leisure-based attractions within its theme park including the highly-popular Hello Kitty Town!
The exquisitely-planned Puteri Habour offers highly-coveted waterfront living experiences for residential seekers, an exciting commercial environment for aspiring businesses as well as an exciting theme park in addition to a myriad of water activities for visitors! The place is worth visiting for its outstanding panoramic view alone!
Open 24 Hours, daily

Water Sports, Dining, Entertainment

Jalan Gelang Patah, Nusajaya, Johor (+607-2270822 Johor Tourism)
Ubud Restaurant and Cafe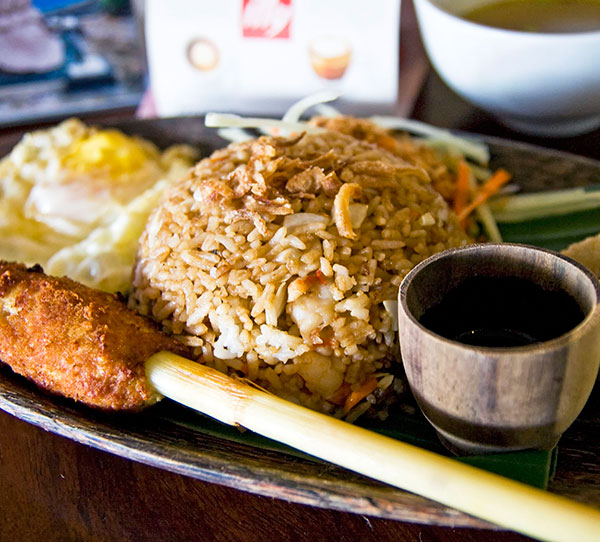 more >>
Indonesian Cuisine Anyone?

Ubud Restaurant and Café's signature dishes such as Ubud Crispy Duck, Ayam Betutu, Mee Gado-Gado and Ayam Penyet are crowd-favorites here, and are known to be exotic and authentic in terms of taste and presentation. The restaurant is designed with Balinese decor features all over, even within the washroom!
Offering authentic Balinese, Javanese and other Indonesian cuisine and delicacies, the gorgeously-designed Ubud Restaurant and Café is a food haven for those seeking Indonesian food and beverage options while visiting Malaysia and Johor. A popular place in Taman Perling to hang out and chill while enjoying excellent Indonesia-based snacks.
11:00-23:00, daily

(RM4.00 onwards)

No.599, Jln Persiaran Perling 1, taman perling, Johor Bahru, Johor (+607-2357026)
Roost Juice + Bar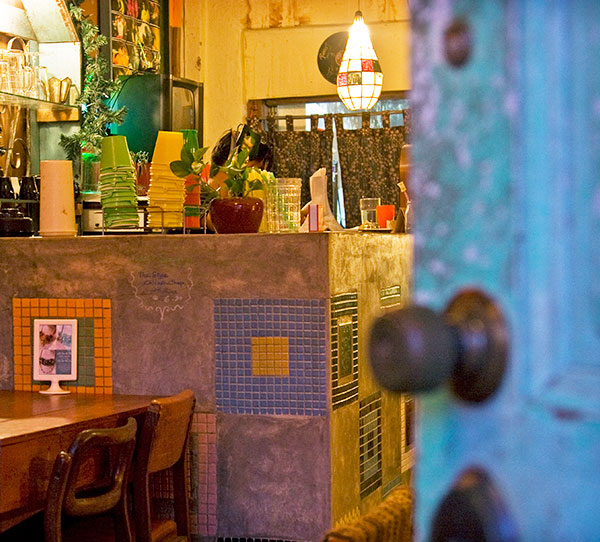 more >>
Vintage Roost Impresses!

Refurbished antique furniture dominate the décor at Roost, and would definitely impress the classic furniture enthusiasts out there.
If you are a fan of classic furniture, you would have a blast of a time dining at Roost Juice and Bar where most of the furniture are made up of vintage, old-school furniture. The nostalgic décor, relaxed environment and excellent food and wine list would keep anyone happy!
12:00-16:00, 18:00-00:00 Mon-Sat, 18:00-00:00 Sun, daily

Full Course Roasted Chicken with Rice Meal (RM30.00)

9, Jalan Dhoby, Johor Bahru, Johor (+607-2214203)
Sungei Buloh Wetland Reserve (1.5hr)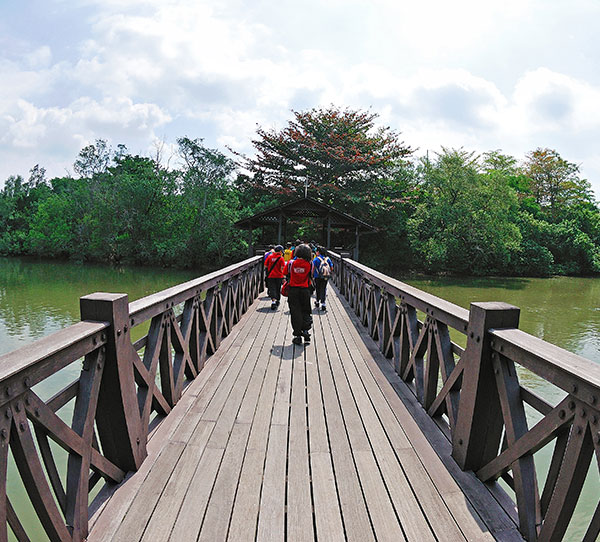 more >>
Magnificent Natural Wetland Experience!
Sungei Buloh Wetland Reserve allows you to walk on securely-constructed boardwalks to experience natural wetland life complete with its flora and fauna without getting your feet wet! The mangrove forest, countless species of migratory shorebirds and waders with many other different wetland-based creatures can be found in this amazing place!
07:30-19:00 Mon-Sat, 07:00-19:00 Sun & PH, daily

Adult ($1.00), Child/Student/Senior Citizen ($0.50) on Sat, Sun, PH and SH

301 Neo Tiew Crescent, North, 718925 (+65-67941401)
Singapore Zoo (2-2.5hr)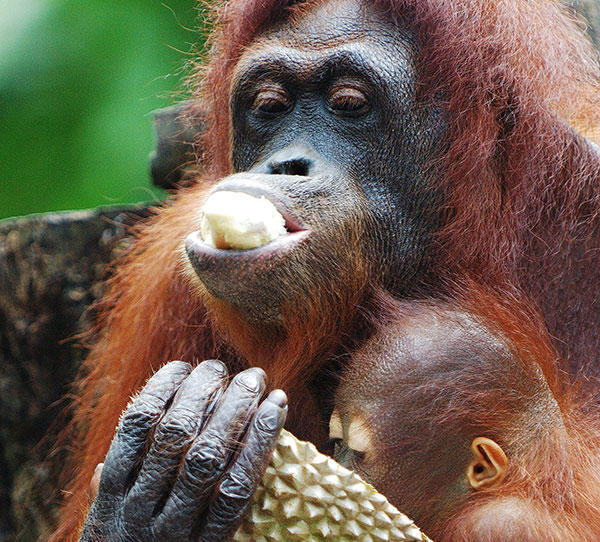 more >>
The Best of the Animal World

The Singapore Zoo is acknowledged as the world's best rainforest zoo, with the animals being placed in habitats that mimic their natural habitats in the wild, and are able to roam in a free, open manner in their spacious mimic habitats.
The world-famous Singapore Zoo has more than 3000 different animals that you can visit within their own enclosed mimic habitats, while you can also feed some of these animals during their feeding time. The zoo's night safari is also world-renowned, and is a must-experience activity when visiting the zoo.
08:30-18:00, daily

Adult (SGD18.00), Child 3-12 years old (SGD12.00)

80 Mandai Lake Road, North, 729826 (+65-62693411)
Margarita's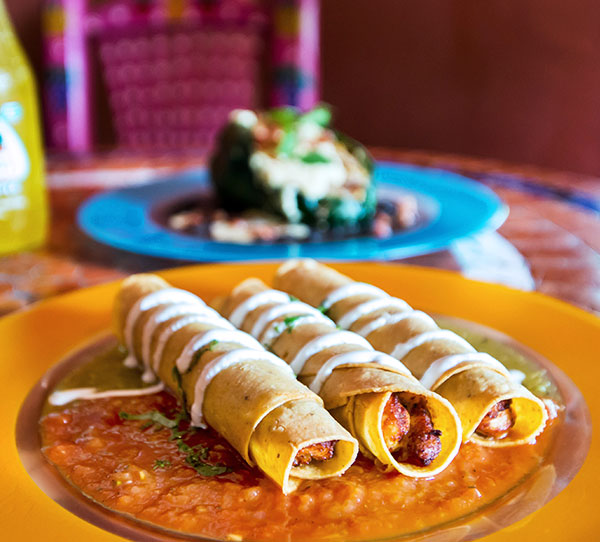 more >>
Unforgettable Mexican Cuisine and Margarita
Visiting the Dempsey Hill neighborhood? Then a stop at Margarita's at Dempsey Hill is a must, especially if you are an Mexican cuisine enthusiast! Do not forget to try the house Traditional Margarita that is served with 100% Blue Agave Tequila, as well as lime imported directly from California!
11:30-23:00, 11:30-15:00, 18:00-23:00, close on Mon

Flautasm ($18), Traditional Margarita ($16)

Blk 11 #01-19, Dempsey Road, Singapore(+65-64713228)
Halia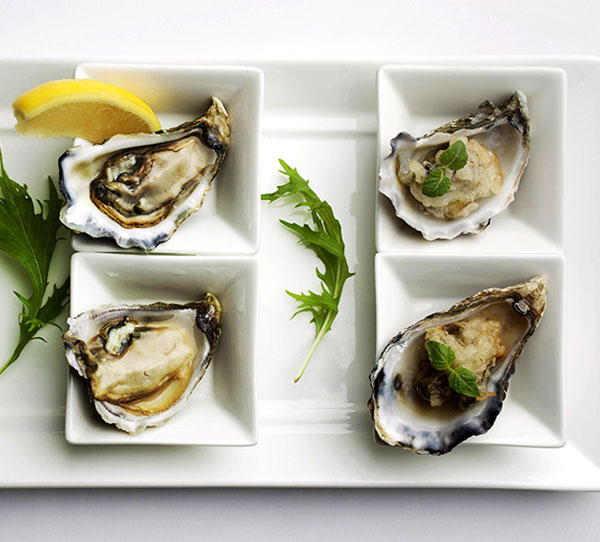 more >>
Asian-European Fusion Cuisine Explored
With delectable dishes such as the Grilled Half Lobster and Pan Seared Challans Duck Breast available on the menu, Halia of the Singapore Botanic Gardens offers fusion Asian-European dishes that are served within a cozy, comfortable environment that makes dining a definite pleasure!
Lunch 12:00-15:00, Light Meal 15:00-16:00, Dinner 18:30-22:00 (Mon-Fri), daily

Grilled Half Lobster, Mushroom Risotto, Seasonal Truffle (SGD80)

1 Cluny Rd, Ginger Garden, Singapore, Botanic Gardens, 259569 (+65-64766711)