Update on 2013/06/26
Sands SkyPark (1hr)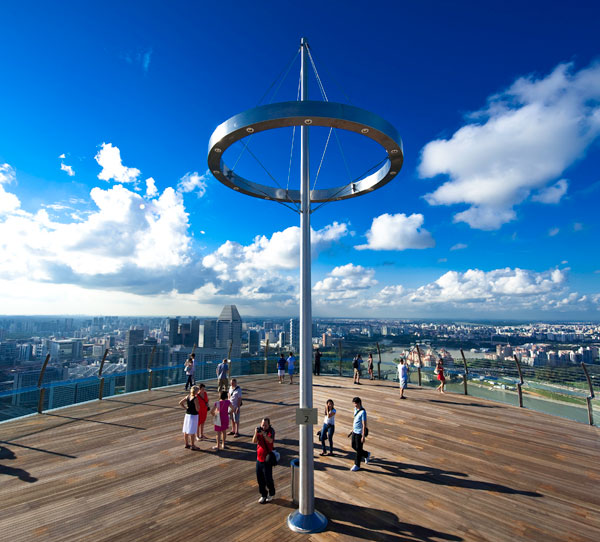 more >>
A Pool Like No Other
A visit to the Sands Skypark offers one of the rare Birdseye glimpses of the Singapore city centre. It is especially popular during the national holidays when fireworks are released in the bay, and it's also scenic during the rush hours.
10:00-22:00 Mon-Thur, 10:00-23:00 Fri, Sat and Sun, daily

Adult (SGD 20) , Children (2-12 years) (SGD14), Senior Citizens (SGD 17)

10 Bayfront Avenue, Singapore, 18956 (+65-66888868)
Gardens by the Bay (1.5-2hr)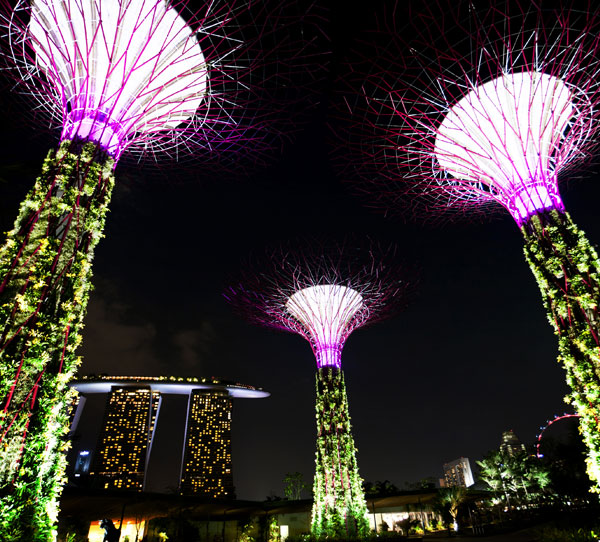 more >>
Iconic City Garden
A wonder in engineering, the iconic Garden's By the Bay features 2 cooled conservatories, with a diverse variety of flora and the visually stunning Supertrees. It strives to bring the garden into the city with seasonal displays from around the world.
05:00-02:00 Outdoor Gardens, 09:00-21:00 Conservatories and OCBC Skyway, daily

Two Conservatories ($28.00), OCBC Skyway ($5), Garden Cruiser ($5)

18 Marina Gardens Drive, Central, 18953 (+65-64206848)
Banyan Tree Spa (1-1.5hr)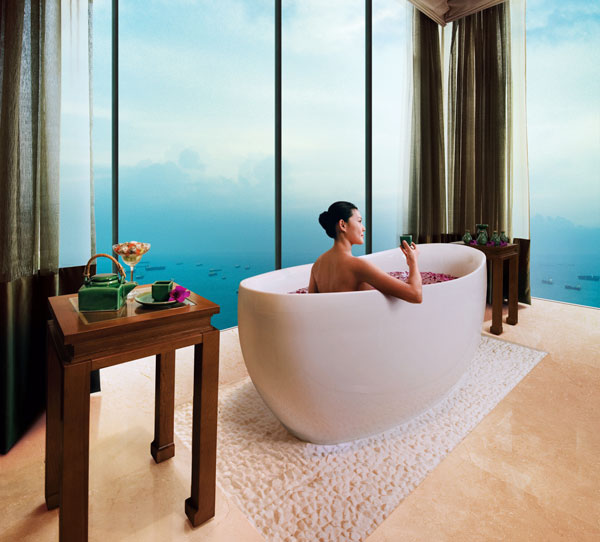 more >>
Premium Spa Experience to Relax and Unwind
Banyan Tree Spa offers exotic treatments using natural herbs, spices and aromatic oils with a 'high-touch, low-tech' approach. The luxurious spa offers plunge pools, rain mist rooms, a beauty salon and tea lounge for the ultimate in spa relaxation.
10:00-23:00, daily

Asian Blend massage(60 mins) ($200++), Royal Banyan Spa Treatment ($480++)

10 Bayfront AvenueTower 1, Level 55, Singapore, 18956 (+65-66888825)
Guy Savoy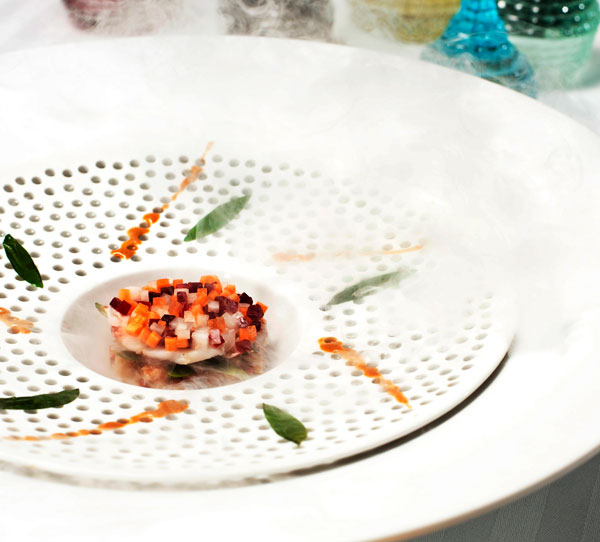 more >>
Guy Savoy Finest Haute-cuisine
Chef Guy Savoy brings his pioneering work with "Nouvelle Cuisine" to MBS. Signature dish of Soupe D'artichaut à la Truffe Noire combine contrasting ingredients to challenge the taste buds of discerning diners. The degustation menu offers an inkling of the very best cuisine from Guy Savoy.
12:00-22:30, close on Sun & Mon

TGV degustation menu ($150++)

10 Bayfront Avenue, The Shoppes,Atrium 2, L2-01, Singapore, 18956 (+65-66888513)
Pita pan
more >>
Casual Vegetarian by the Bay
Pita Pan serves classic Middle Eastern Salads, Falafels and Pita Breads in a casual setting by the Bay. Boasting a wide range of vegetarian dishes that caters to vagans and the health conscious, Pita Pan's signature offerings include it's salad bar, Shakshuka and the ever popular "pockets" or stuffed Pita.
09:00-02:00, daily

Full Pocket Sandwich ($10.90)

The Shoppes at Marina Bay Sands2 Bay Avenue, L1-87, Bay Level, Singapore, 18972 (+65-66887450)
ArtScience Museum (1-1.5hr)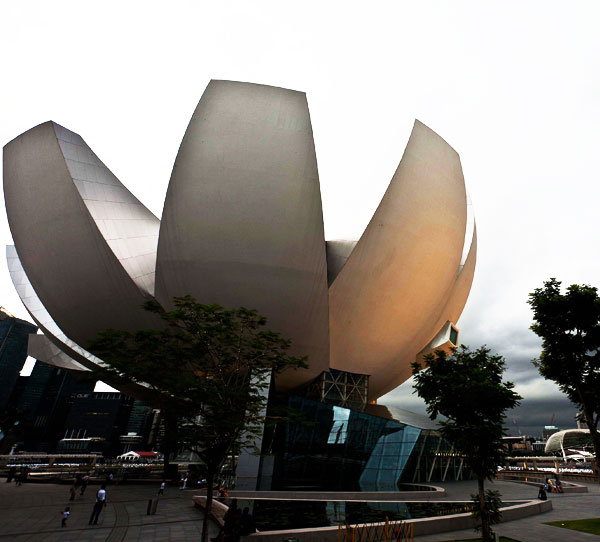 more >>
History in a Modern Building
The architectural wonder is inspired by a lotus flower in front of the bayfront. It features permanent exhibits along with International blockbuster showcases to make the Art Science Museum a premium museum. The fascinating collection of exhibits make it an informative journey through history.
10:00-22:00, daily

Single Exhibition: Adult ($13.00), Child ($8.00); All: Adult ($24.00), Child ($14.00)

10 Bayfront Avenue, Marina Bay Sands, Central, 18956 (+65-66888868)
The Shoppes at Marina Bay Sands (2hr)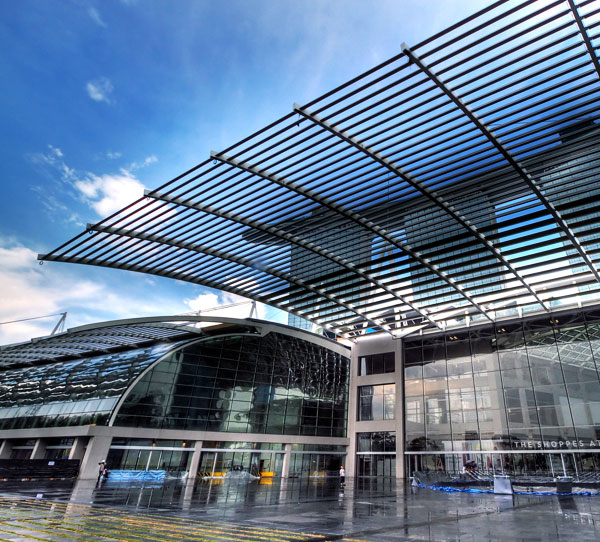 more >>
Collection of luxury Brands
Featuring world renowned, illustrious luxury brands, the Marina Bay Sands Shoppes caters to the brand-conscious and well-heeled. With its cutting edge and fashionable interior, an afternoon there is a must for the shopperholics. A Venetian inspired canal offers boat rides within the mall itself.
10:00-22:00, daily

Free Admission

10 Bayfront Avenue, Singapore, 18956 (+65-66888868)
TWG Tea Salon & Boutique (1.5hr)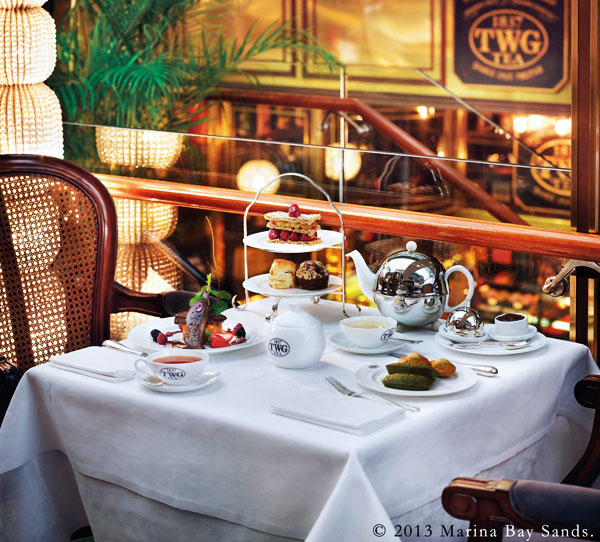 more >>
Rest Stop for Fine Tea
The TWG Tea Salon & Boutique offers a wide variety of fine teas sourced from the best plantations around the world. A selection of elegant pastries and a selection of casual eats round up the menu. Perfect for the weary shopper or just catching up over an afternoon tea.
10:00-00:00, daily

CHIC TEA TIME SET MENUS ($32)

10 Bayfront Avenue, Tea Salon & BoutiqueSingapore 018956, Singapore, 18972 (+65-66368663)
Sky on 57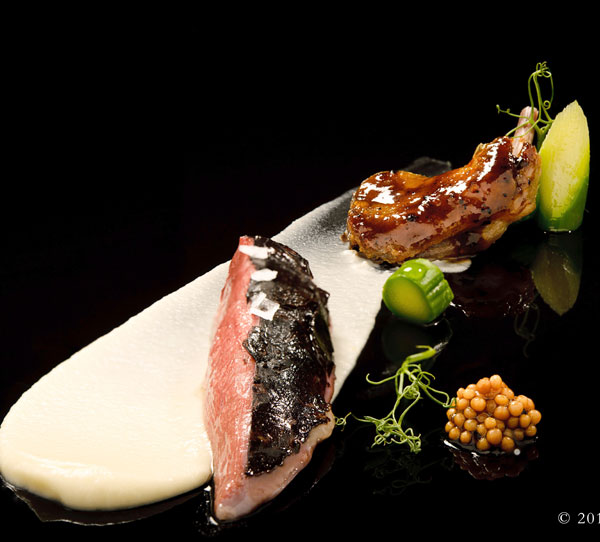 more >>
Local Cuisine with a Twist
Sky on 57 features breath taking views and even more breathe taking local cuisine. Chef Justin Quek blends local favourites with premium ingredients in painstakingly crafted recipes to offer the ultimate in Asian dining experiences. A relaxing and sophisticated setting to indulge.
07:00-10:30, 12:00-14:00, 18:00-22:30, daily

Varies

10 Bayfront Avenue, Sands Skypark, Tower 1, Level 57, Singapore, 18956 (+65-66888857)
Hide Yamamoto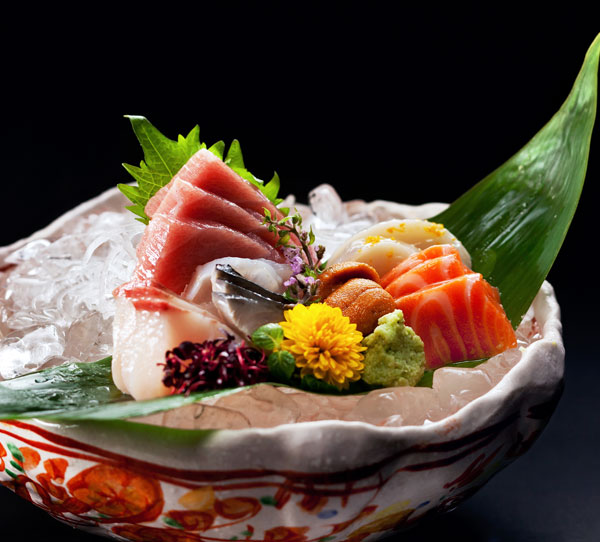 more >>
5 Dining Experiences in One Restaurant
Hide Yamamoto offers fine Japanese dining in five separate areas. Each area features specialties, namely Sushi, Ramen, Teppanyaki tables, Rotaba grill and Sake bar. Using the finest ingredients air flown daily and blending traditional recipes, the restaurant offers a unparalleled dining experience.
Lunch 12:00-15:00, Dinner 18:00-23:00, daily

Foie Gras Marinated with SAIKYO MISO Hint of YUZU ($24.50)

8 Bayfront Avenue, #02-05, Atrium 2, Singapore, 18956 (+65-66887098)
Avalon (1-1.5hr)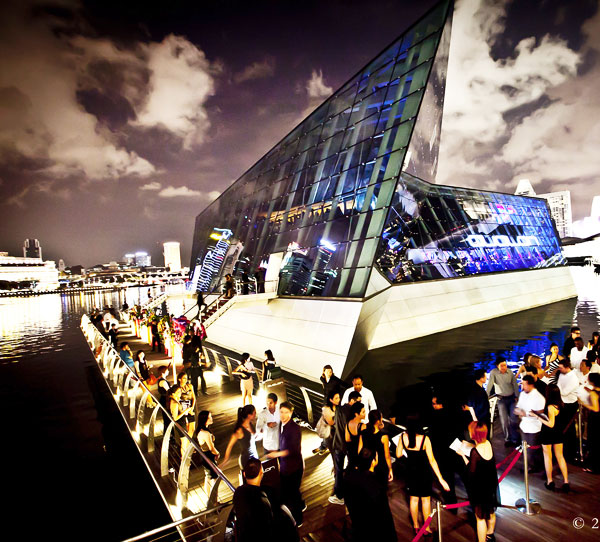 more >>
Fashinable and Classy Clubbing
Avalon promises glitz and fashion to the party-going crowd. Sitting in one of the floating Crystal Pavilions, its claim to fame includes hosting a multitude of internationally recognized names in the music industry. State-of-the-art lighting and theatrical sound round up the party experience.
22:00-06:00, close on Mon,Tue & Thu

General admission charge (From $25)

South Crystal Pavilion Marina Bay Sands2 Bayfront Avenue, Singapore, 18972 (+65-66887448)