Update on 2013/04/30
Mr Pot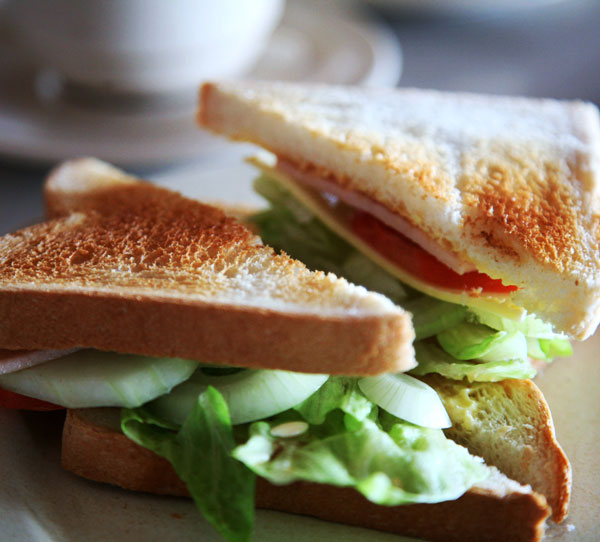 more >>
24-hour Café for All-day Dining
Mr. Pot Cafe is one of the most prominent café, which is located along the famous Gurney Drive of Penang. It can easily accommodate about 50 people at any one time and it is open 24 hours a day, allowing hungry diners to come and dine whenever they like to.
Opens 24 hours, daily

drinks (RM4-8), noodles or breakfast meals(RM5.50 and above)

124c, Gurney Drive, Georgetown, Penang (+604-2288303)
Bali Hai Tim Sum Market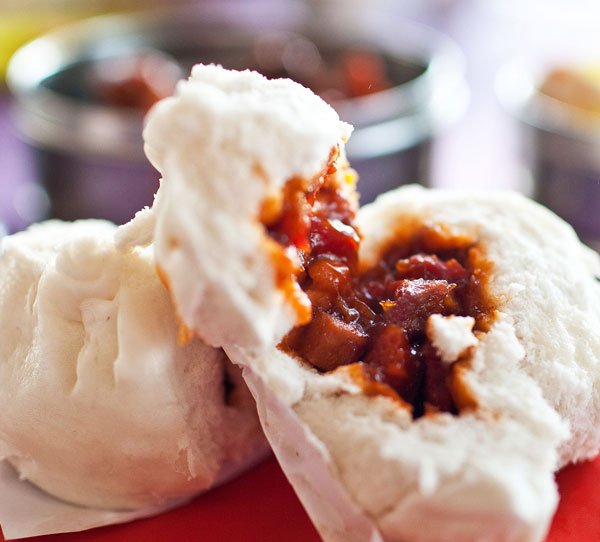 more >>
Dim Sum Haunt for All
Situated at Penang's prime location – Persiaran Gurney (Gurney Drive), its location and delicious dim sum makes Bali Hai Tim Sum Market a favourite dim sum haunt for locals and tourists. This dim sum market operates as early as 7:00am until 1:45pm for those who want dim sum for lunch.
07:00-13:45, daily

(RM1.50-12.00)

90 Persiaran Gurney, Georgetown, Penang (+604-2288272)
Pitt Street (1-1.5hr)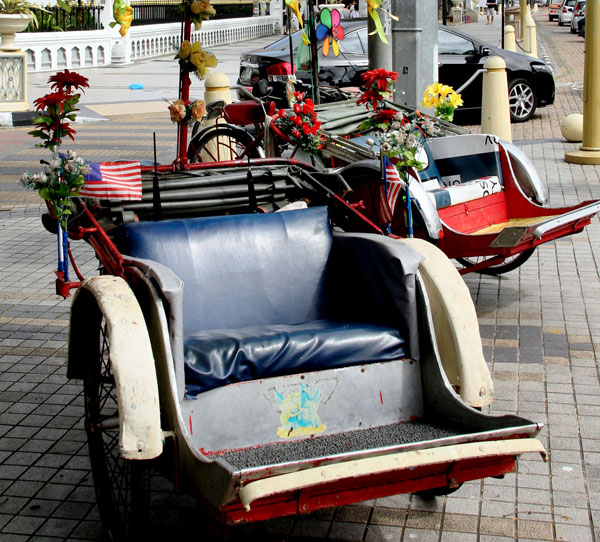 more >>
Georgetown's Cultural Kaleidoscope

As you walk along Pitt Street, you will interestingly notice that on this single street there are three different places of worship representing the Buddhist, Islam and Hindu religions. This street depicts the solidarity of the many different ethnicities in Penang.
Pitt Street is one of the oldest streets in Penang. It is now known as Jalan Masjid Kapitan Keling and you will feel its kaleidoscope of colours and cultures as you walk along this street. The road is not made of asphalt, but instead, it is assembled from modern cobblestones.
Opens 24 hours, daily

Varies

Jalan Masjid Kapitan Keling, Georgetown, Penang (+604-2592020 City Council of Penang)
Sri Maha Mariamman Temple (0.5hr)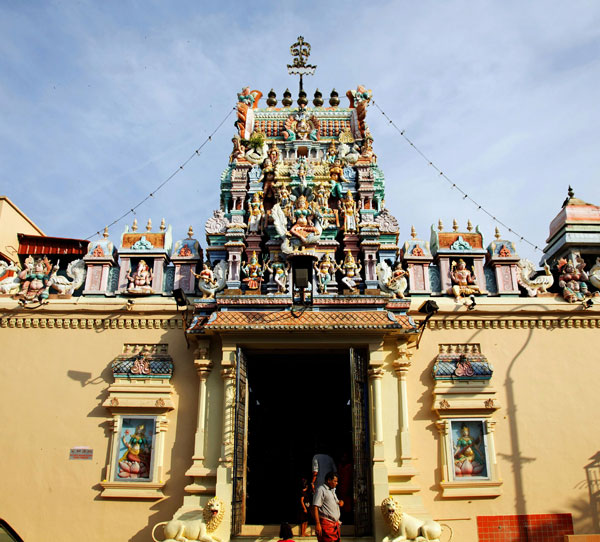 more >>
A Significant Hindu Temple in Penang
This temple, dedicated to the Hindu goddess Sri Maha Mariamman was built almost two centuries ago. One of the standout features are the sculptures on the main entrance which was done by highly skilled craftsmen brought in from Madras. It is one of the most prominent Hindu temples in Penang.
08:00-12:00, 16:30-21:00, daily

Free Admission

No. 47-51 Stewart Lane, Georgetown, Penang (+604-2637299)
Jonathan Yue Sculptural Jewelry (1-1.5hr)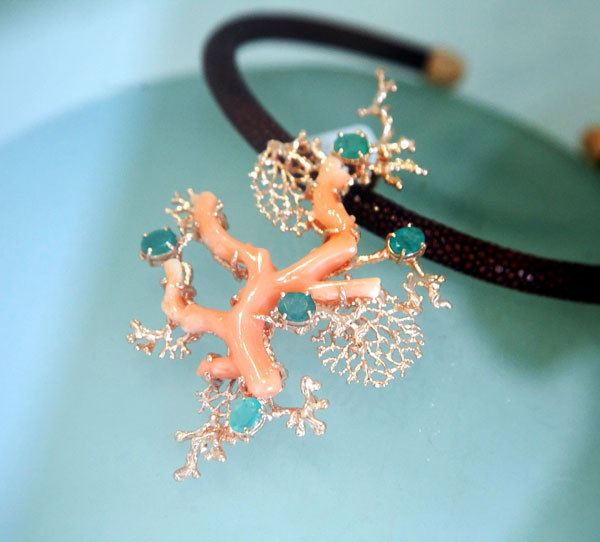 more >>
For the Jewellery Collectors

For lovers of exquisite handcrafted jewelleries, don't forget to visit Jonathan Yue's gallery to find something that might just strike your fancy.
As one of the up and coming fine sculptural jewellers in Penang, if a person is seeking for fine jewellery works, Jonathan Yue is definitely the person to see. Having been in the business for the past five years, Jonathan has proven himself well with works that are impeccably crafted.
11:00-14:00, close on Sun

Varies

1st Floor, 88 Armenian Street, Georgetown, Penang (+6016-4749817)
Simon Tan Art Gallery (1-1.5hr)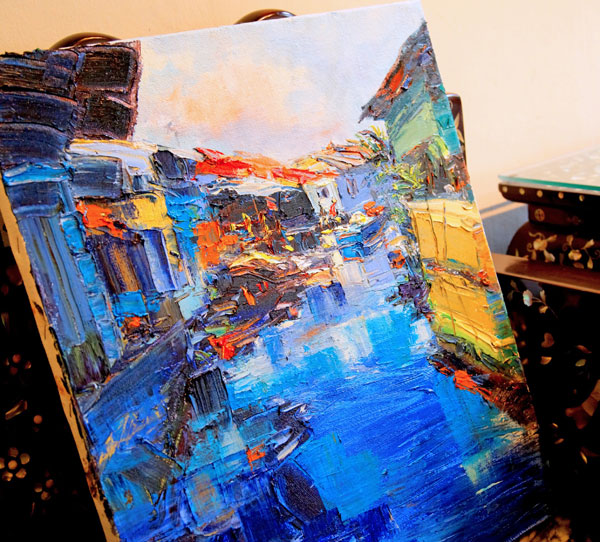 more >>
Exploring Art with Simon Tan
Having been in the art scene for almost two decades, Simon Tan has firmly established himself as one of Penang's best talents. Many of his works are on display at his beautifully restored pre-war gallery; where numerous breathtakingly beautiful works, combined with a very relaxing courtyard, create an unforgettable experience.
11:00-17:00, close on Mon

Free Admission

Lebuh Queen near Lebuh Pasar, Georgetown, Penang (+604-2620202 Penang Tourism)
Restaurant Thai Baiyok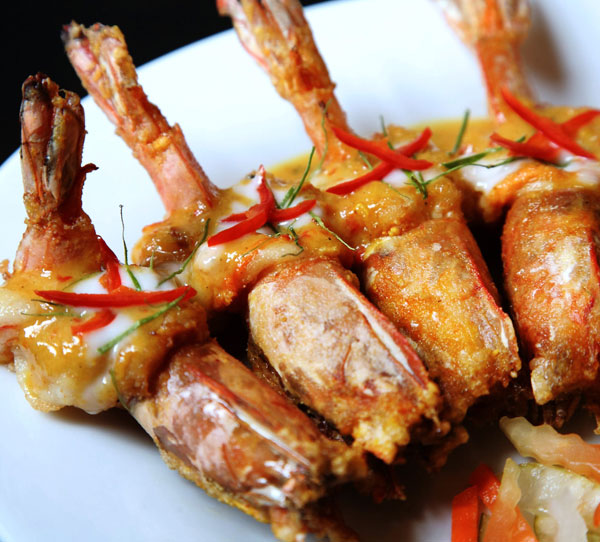 more >>
A Taste of Thailand
Fragrant, flavourful Thai cuisine and a serene, relaxed ambience are on the menu at Restaurant Thai Baiyok, which is located inside the Heritage Club of Penang. Gather fellow foodies to enjoy a tasty Thai lunch or a dinner for two or more for a complimentary glass of iced lemon tea.
11:30-22:00, daily

Thai Delights (from RM8 and above)

No 2, Scotland Road, Heritage Club Penang, Georgetown, Penang (+604-2278308)
Soho Freehouse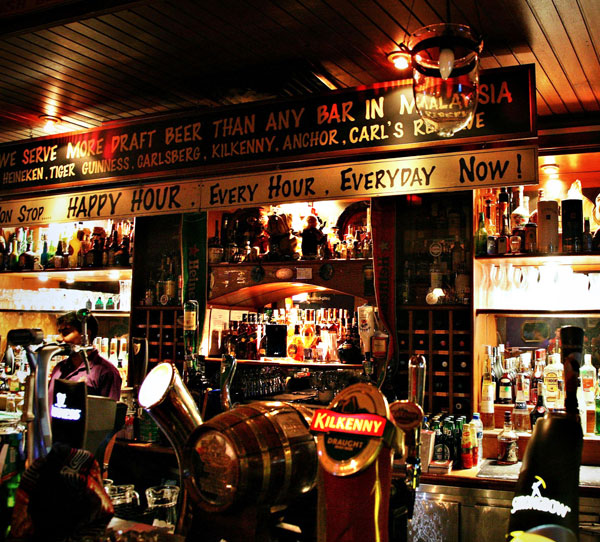 more >>
Exclusive Wining and Dining Venue

If you are a beer lover for a penchant for imported beer, don't miss a chance to experiment and enjoy your favourite lager beer at the SOHO Freehouse.
Along the bustling Penang Road, one establishment that is bound to get your attention has to be the SOHO Freehouse, located just a stone's throw away from Cititel Hotel. SOHO Freehouse, which was established more than 13 years ago is one of the pioneers of Penang's exclusive wining and dining.
12:00-00:00, daily

Roasted Herbs Chicken (RM7.80), Traditional Shepherd's Pie (RM 7.80)

50 Penang Road, Georgetown, Penang (+604-2633331)
Teluk Bahang Jetty (Bay of the Glowing Amber) (2-3hr)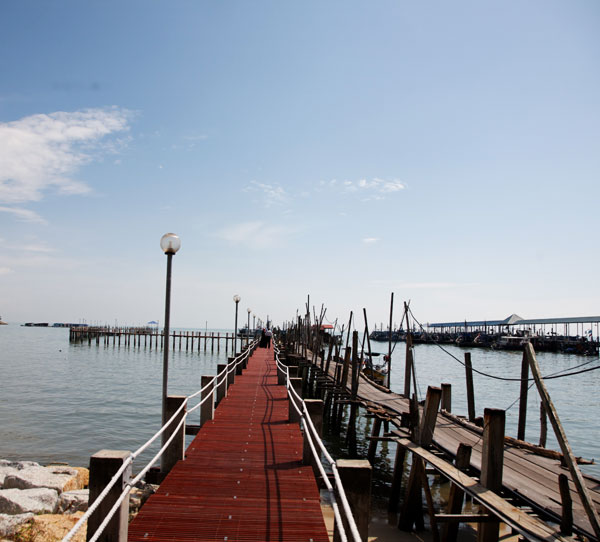 more >>
Place for Leisure, Calmness and Peace

Avid photography fans will simply adore this place as a template for wedding photography for its idyllic and romantic feel.
The Teluk Bahang Jetty is located at the upper northern side of Penang and it is said that this place, which is also known as Bay of Glowing Amber, got its name from humidity caused by the sea breeze from nearby shore. Take a romantic walk and enjoy the breeze!
Open 24 hours, daily

Free Admission

Jalan Hassan Abas, Georgetown, Penang (+604-2622093 Penang Tourism)
BeerBQ Bistro & Restaurant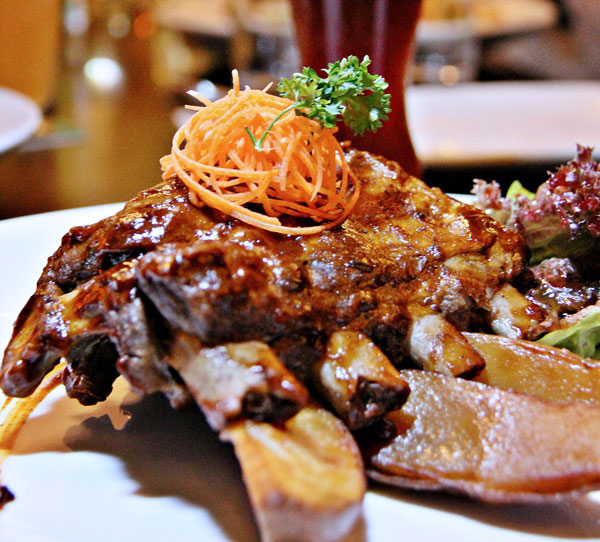 more >>
Beer for Everyone!
Located in the swank eatery area called Precinct 10, BeerBQ Bistro is different from your typical Western eatery. As the name suggests, beer is a big feature in the food that you can find here. To start, you can choose from a wide range of beer to suit your meal.
12:00-23:00, close from 15:00-18:00

BeerBQ Seafood Platter (RM40.90), Spaghetti Vongole (RM18.90)

10-B-06, Precinct 10, Georgetown, Penang (+604-8905157)