Update on 2012/10/10
Bukit Mertajam Recreational Forest Park (1-1.5hr)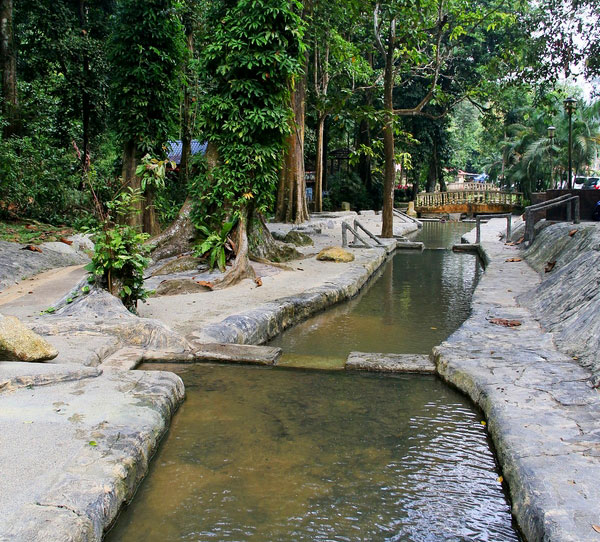 more >>
A Trove of Pristine Rainforest Flora and Fauna

For a closer commune with nature, try the suspended canopy bridge walkway in Bukit Mertajam Recreational Forest Park.
Named after the fruity Mertajam tree, this landmark of nature, sprawled over 39 hectares is home to many lemurs, cicadas, civet cats, majestic timber trees and Malaysian medicinal plants. Don't be surprised if a lemur swings leisurely above you or a monitor lizard eyeballs you as it crosses your path.
06:00-20:00, daily

Free Admission

Jalan Kolam Air, Mukim 15, Cherok Tok Kun, Bukit Mertajam, Pulau Pinang (+604-2622093 Penang Tourism)
Kampung Aston Curry Mee @ Restoran Nature Garden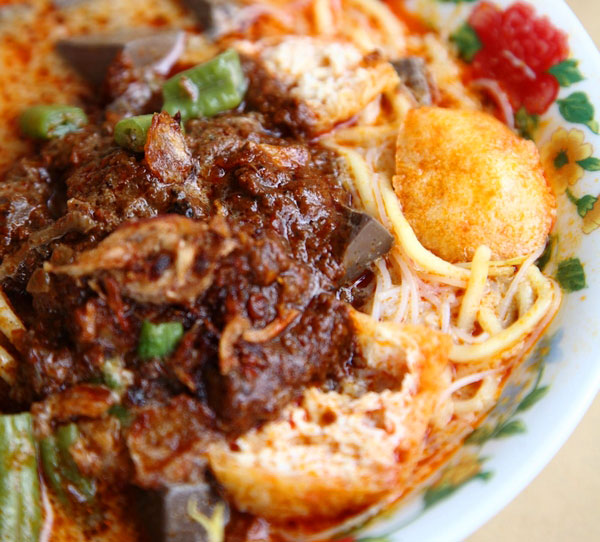 more >>
A Bowl of Spicy Pleasures in a Hawker's Stall
Owner, Pik Yee's curry mee gravy takes its full bodied flavor from the use of Indian spices in lavish abundance and not from the coconut milk. Served from a simple stall, each bowl of noodles comes complete with tofu puffs, long beans, cubes of jellied pig's blood and a heaped tablespoon of chillie paste.
07:30-16:30, close on Wed

Curry Noodle (RM2.70++)

Taman Maju Utama, Bukit Mertajam, Pulau Pinang (+6016-4339876, +6016-4289301)
Sri Sentosa Cafe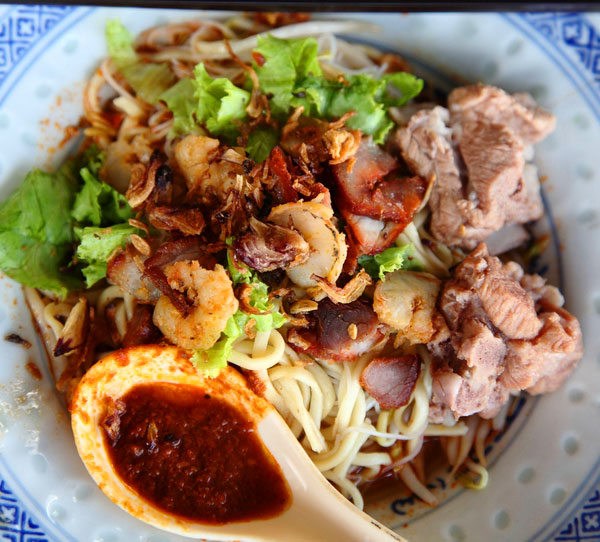 more >>
Famous Penang Prawn Noodles Served Differently!
The Penang prawn noodles served here has very little gravy but retains the original spicy prawn flavour. Known as Hokkien Ta (dry prawn noodles) optional condiments, not found in the original soup version, such as strips of roasted sweet pork, braised pork ribs and braised chicken feet are available.
07:00-12:00, daily

Dry Hokkien Mee

No 1, Tingkat Maju (Off Jalan Kulim), Bukit Mertajam, Pulau Pinang (+6012-4831015)
St. Anne Church (0.5-1hr)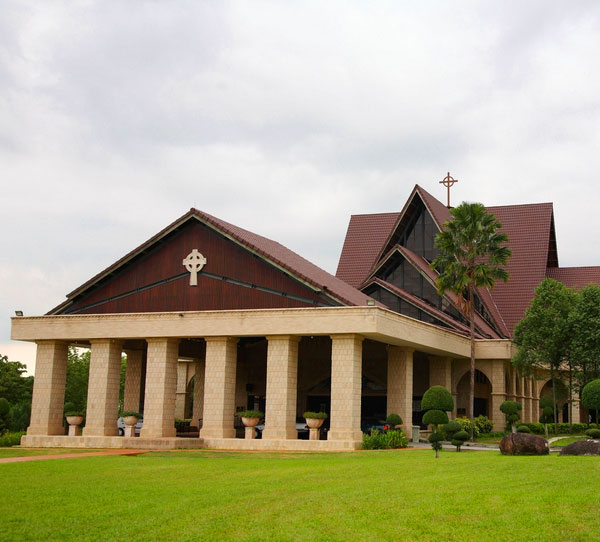 more >>
A Church with SEA Architectural Flavour
Founded in 1846 and after numerous renovations over decades, this church sports Minangkabau architecture and makes it unique and unlike other Roman Catholic churches in Malaysia. It plays host to Saint Anne's Feast in July yearly and attracts many believers from South East Asia for the duration of the 10 days celebrations.
09:00-17:00, daily

Free Admission

Jalan Kulim, Bukit Mertajam, Pulau Pinang (+604-5386405)
AEON Seberang Prai City Shopping Centre (1-1.5hr)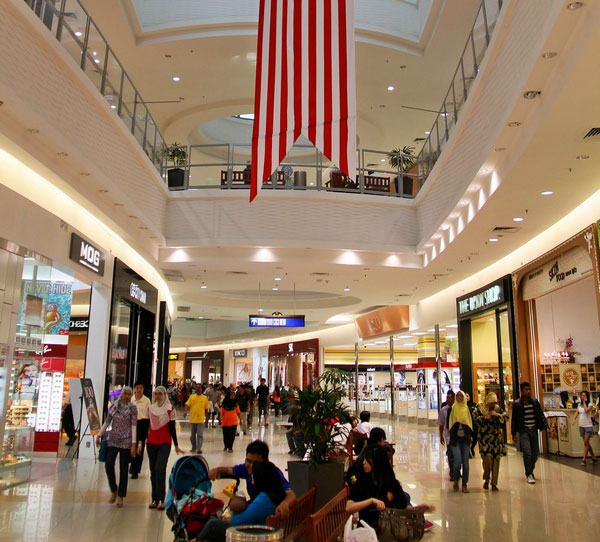 more >>
Largest Shopping Mall at Bukit Mertajam

Shopping in Penang is a daily no plastic bag policy, so remember to bring along ample carry bags when shopping in AEON Seberang Prai City.
Owned by AEON, the retail mall houses JUSCO hypermarket, a cineplex and a variety of retail, food and beverage outlets within 3 floors of retail space. As the largest landmark in this small town, it is the popular venue for those who seek modern shopping and entertainment convenience.
10:00-22:00, daily

Free Admission

Jalan Perda Timur, Bukit Mertajam, Pulau Pinang (+6-1-300803535)
Kedai Kopi Soon Long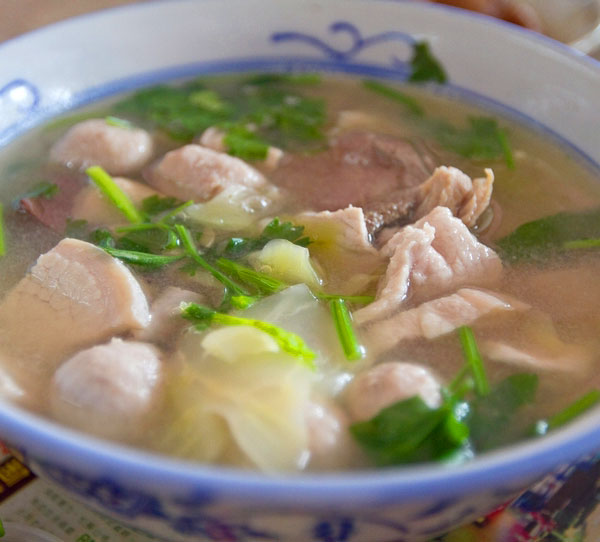 more >>
Famous Penang Taro Braised Rice
Served in small bowls, the fragrant taro rice is so good that even small appetites are said to go for seconds. The suitable accompaniments are pork ball soup or braised pork leg - a dish said to be so well cooked that the meat simply falls away from the bone.
11:30-04:00, daily

Yam Rice (RM0.40++)

43 Taman Chai Leng, Perai, Pulau Pinang (+604-3903726)
Swenz Kopitiam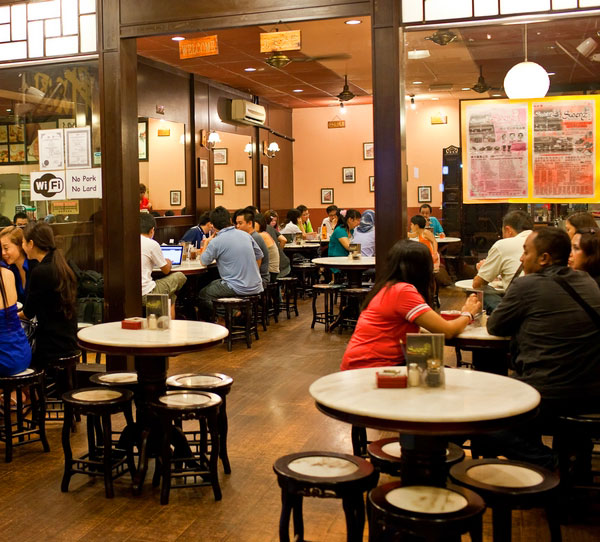 more >>
Café where East Meets West
The menu boasts of food to suit all palates, from Western, Eastern, Fusion and Tonic - this café serves a wide selection of local, traditional, Chinese medicinal and Western favorites for an entire family. Reservations are not required as there is ample table space as well as parking spaces for vehicles.
11:00-00:00, daily

Fried Rice, Noodles, Toast, Juice

48 Jalan Todak 2, Seberang Jaya, Perai, Pulau Pinang (+604-2622093 Penang Tourism)
Wai Sek Kai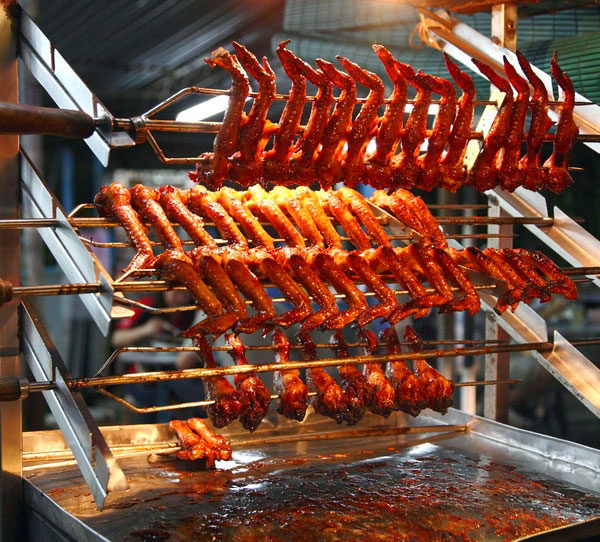 more >>
Street Food Paradise
Street food is very popular because it is a gastronomical feast at one location. Be it local specialties, like nasi lemak, bak kut the, fish ball soup noodles, lok-lok (Malaysian shabu shabu), satay or Chinese styled Indian pancake to Malaysian fried chicken, it is no doubt a food haven for all palates of all ages.
17:00-00:00, daily

Herbal Tea (RM0.80), Noodle Soup (RM3.00)

Lebuh Kurau 5, Taman Chai Leng, Perai, Pulau Pinang (+604-2622093 Penang Tourism)
Megamal Pinang Shopping Complex (1-1.5hr)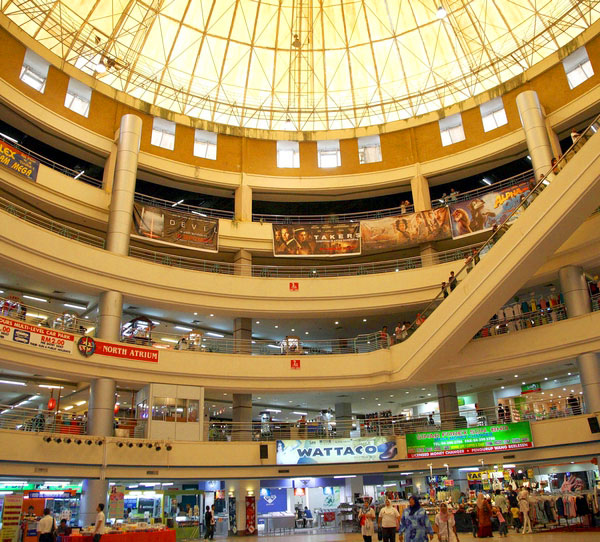 more >>
Northern Region's Largest Shopping Complex

Bargaining is a fun activity when shopping at the kiosks and some shops at Megamal Pinang Shopping Complex. Offer should begin at 50-60% of the first asking price.
This shopping complex which boasts of over 600 shops and kiosks shopping is a feast here. There is never a dull moment as events are planned to entertain the myriads of people who throng there weekly. It is also popular because of the easy accessibility as the main bus station is connected to the complex.
10:00-22:00, daily

Free Admission

No. 2828 Jalan Baru, Perai, Pulau Pinang (+604-3976688)