Update on 2013/12/04
Hutan Lipur Lata Lembik (2-2.5hr)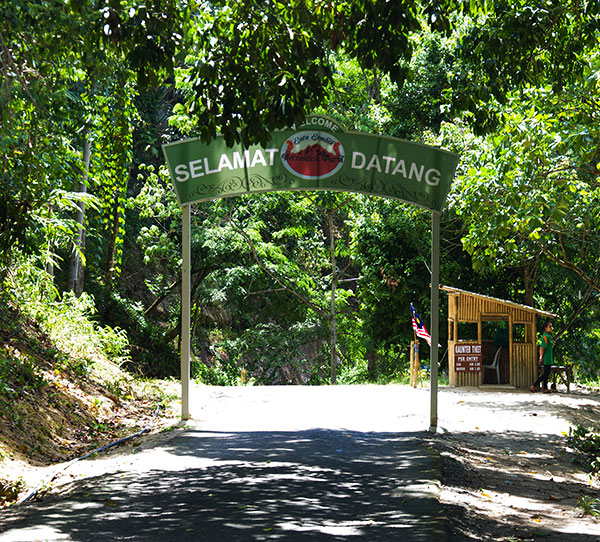 more >>
Gentle and Cool Streams

The rock formation at the waterfall is said to be almost a million years old and some might find its shape intriguing.
An hour and half from Raub town, it is not quite secret looking at the various food stalls, facilities like prayer area, car park, camping sites and restrooms within the area. Located 3kms after indigenous people's settlement, say hello and get to know them a bit if you can!
07:00-18:00, daily

Adult Activities Bundle (RM60.00), Parking Fee (RM3.00)

Hutan Lipur Lata Lembik, Raub, Pahang (+609-5177111 Pahang Tourism)
Chai Tofu Factory (0.5-1hr)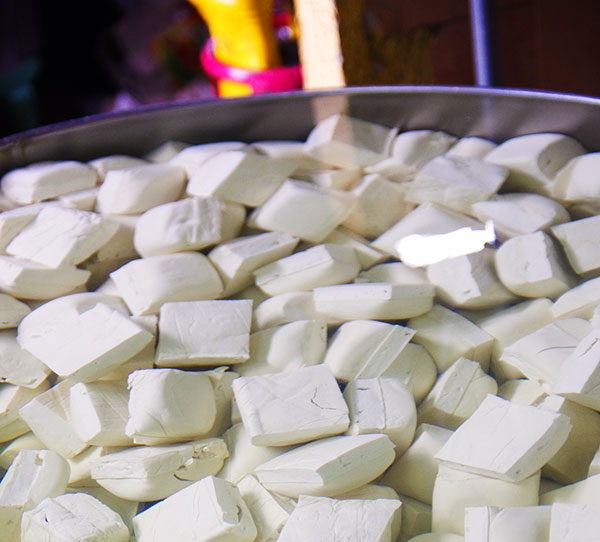 more >>
A Basic Nutrient
One of the most essential nutrition source, tofu (beancurd) that comes out from this factory has a few decades of legacy behind it. It's your chance to get behind-the-scenes of how these silky smooth blocks of protein are made. Owner Mr Chai is enthusiastic to share the wonders of beancurd.
08:00-17:00, daily

Fried Tofu (RM15.00 per kg), Soya Bean (RM2.50 per bottle)

No. 121, Bukit Koman, Raub, Pahang (+609-3553048)
Pekan Sehari Raub (1hr)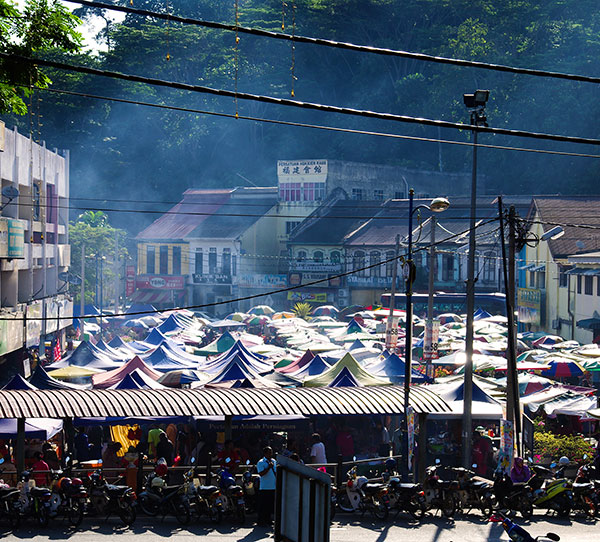 more >>
Shopping at Morning Market

Look out for local delicacies such as Nasi Keduli, Gula Kabong (brown sugar), Sempalit Ground Nut, Asam Rom, Keladi Kemahang and Sambal Belimbing Hitam.
Residents bring out their specialties to trade at this Sunday-only market. From clothes, accessories, medicinal herbs and concoctions to the usual fruits, vegetables, meats and seafood, business is brisk and a convivial air is felt. The market is well arranged, relatively clean although parking can be a bit difficult.
07:00-12:00, close from Mon-Sat

Free Admission

Jalan Padang, Bandar Raub, Raub, Pahang (+609-5177111)
Restaurant Ratha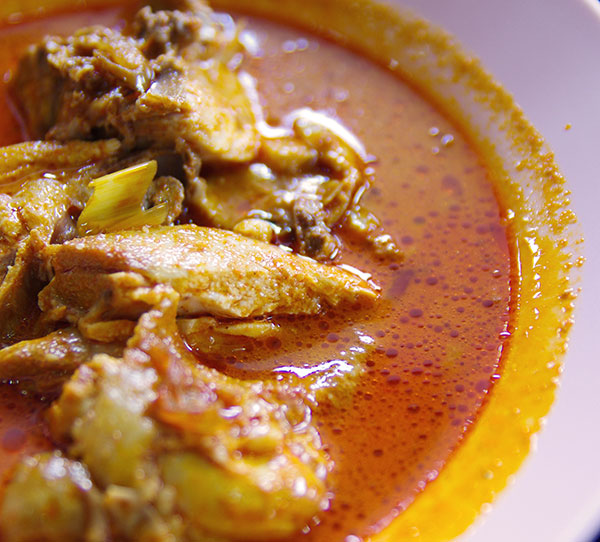 more >>
It's Fiery Red Curry!
There's no missing Ratha with its strategic location. It is famous for its curry fish head; fragrant with the right amount of herbs, spices and a lunch of rice and hot curry is one of the best things to have. It also serves an attractive squid sambal and fried chicken.
07:00-22:00, daily

Fish Head Curry (RM36.00 per portion), Banana Leaf Meal (RM7.00)

No. 82, Jalan Tun Razak, Raub, Pahang (+609-3561651)
Kedai Kopi Tong Nam Bee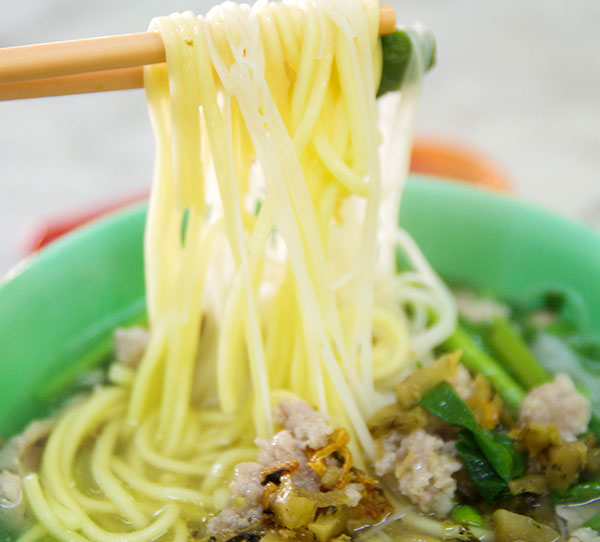 more >>
Blast of Tradition
Breakfast of toast bread with coconut jam (kaya), boiled eggs and a hot cup of coffee or tea makes a great start to the day. Tong Nam Bee has been serving satisfaction for over 50 years in a pre-war shophouse and diners sit on wooden chairs paired with marbled tabletops.
07:00-15:00, daily

Homemade Kaya (RM3.00), Kaya & Butter Toast (RM1.20), Prok Noodles (RM4.00)

No.55, Jalan Tun Razak, Raub, Pahang (+603-80008000)
Hooi Kee Wantan Mee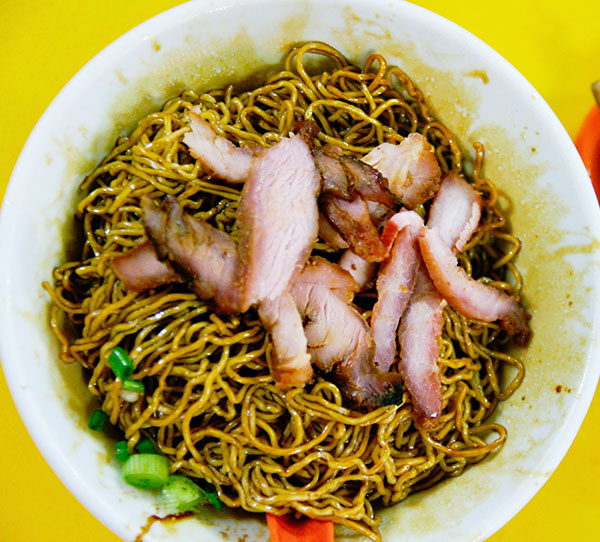 more >>
Delicious Noodle-slurping
Springy strands of egg noodles tossed in a dark gravy comprising balanced fragrant fried onion oil, Chinese caramel and light soya sauce is a joy to have for breakfast. Topped with half fat-half lean roasted pork and accompanied with smooth dumplings, its no wonder why Hooi Kee is always crowded!
06:30-13:00, daily

Noodle (RM3.60/4.20/5.00)

57, Jalan Chui Yin, Bentong, Pahang (+6012-9468406)
Pulau Chekas (1.5-2hr)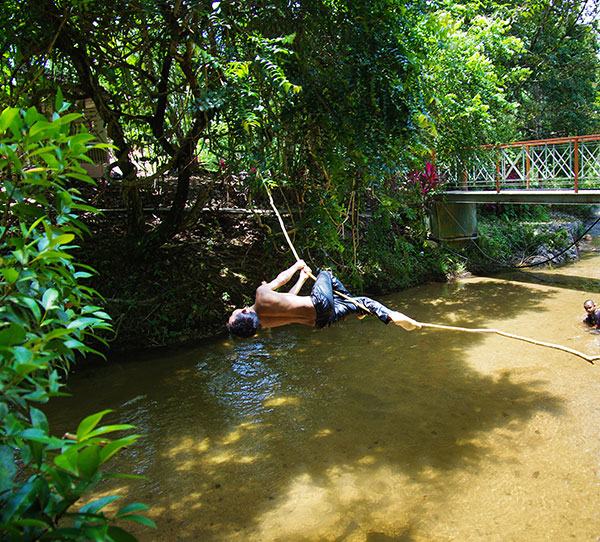 more >>
Ideal for Family Outings
The river of Pulau Chekas divides and forms an island in the middle. Shallow and gentle waters make it safe for younger children to enjoy the waters although supervision should always be carried out. A few small slides are built for more fun. Chalets are available for rent as well.
06:00-19:00, daily

Free Admission

Road C144, Ulu Dong, Pulau Chekas, Raub, Pahang (+609-5126600 Pahang State Secretariat Office)
Pantai Balok (0.5-1hr)
more >>
Love the Sun, Sand and Aea
A flat sandy beach, Pantai Balok has numerous activities to keep everyone occupied. Try camping at the available sites, marine sports for the water lovers and adventurers. Maybe get cultural with the art of batik painting which is done with wax-drawing on cloth and can be made into clothes.
07:00-18:00, daily

Free Admission

Pantai Balok, Kuantan, Pahang (+609-5121666 MPK)
Muar - e Kopitiam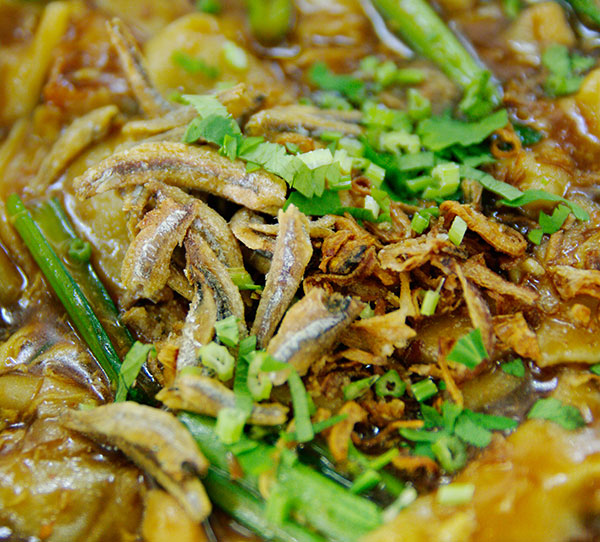 more >>
Simple, Comfortable and Tasty
The popular coffeeshop is frequented for its Tepung Goreng dish which consists of noodles torn in pieces and stir-fried in a gravy with vegetables and meat. A lighter choice would be the tangy and spicy Mee Siam. Fulfill your stomach with the special Milo + Green Coffee drink.
07:00-17:00, close on Mon

White Coffee, Nasi Lemak, Tepung Goreng, Tom Yum Bee Hoon

A643, Jalan Berserah, Kuantan, Pahang (+609-5679324)
Kuantan River Esplanade (1hr)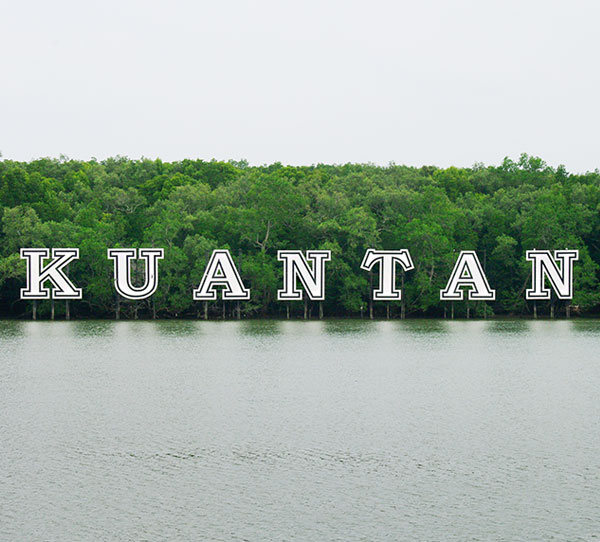 more >>
Take an Evening Walk
Feel the breeze across your cheeks as you stroll (or jog!) down the Esplanade overlooking the Kuantan river as lush palm trees provide shades of comfort. Or spend energizing silent moments by throwing your fishing rod over and anticipate the excitement of reeling in a fish.
07:00-22:00, daily

White Coffee, Nasi Lemak, Tepung Goreng, Tom Yum Bee Hoon

Nearby Jalan Tanah Putih, Kuantan, Pahang (+609-5177111 Pahang Tourism)