Update on 2013/08/14
Animal World Safari @ A'Famosa Resort (2-3hr)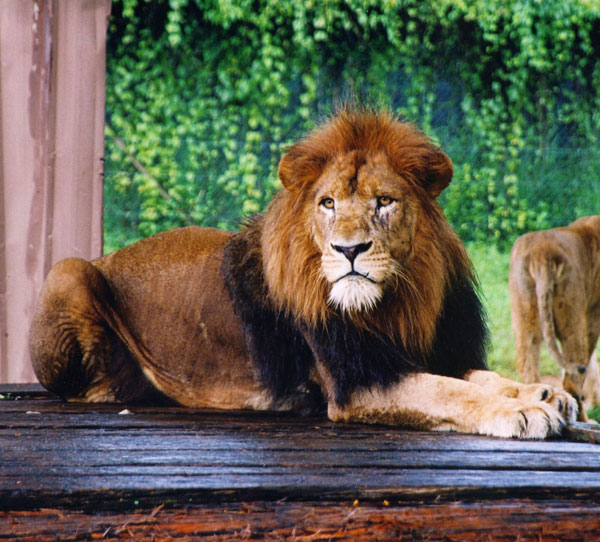 more >>
A time at the animal kingdom

Catch the Wild Wild West show that takes the audience back to the time of cowboys and Red Indians complete with pyrotechnics and stunt acts. Show is on 2.15pm daily.
Part of A'Famosa Resort, this safari lets you get close to the wild ones like tigers, lions, zebras from a safe distance while tame ones like raccoons, swans gently eat from your hand. Cruise down the lake in a boat to Monkey Island to meet a variety of monkey species.
09:00-17:00, daily

Adult (RM59.00), Child (RM49.00); Weekend Adult (RM62.00), Child (RM52.00)

Jalan Kemus, Simpang Empat, Alor Gajah, Melaka (+606-5520888)
Cafe Botanikal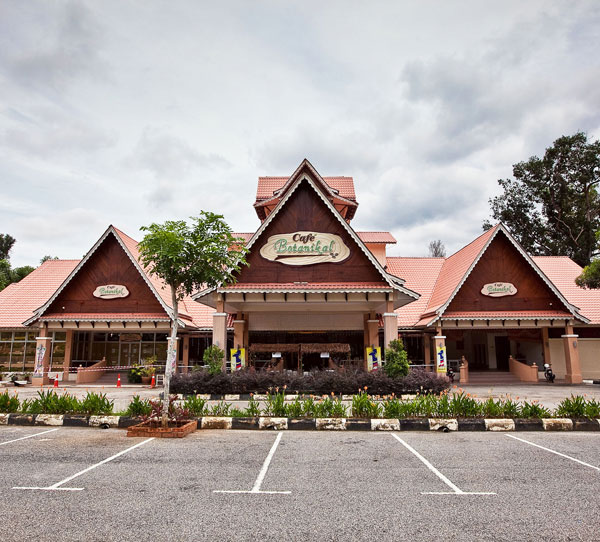 more >>
Cozy place, comfortable culinary fare
Nicely decorated to reflect sort of a garden themed environment with shades of white and wood furnishings. A varied menu offers local Melakan delights like Asam Pedas (sour and spicy) fish, Bohari Rice that comes with fried chicken and beef rendang to Western and Chinese cuisine as well.
08:00-22:00, daily

(RM 4.00 - 30.00)

Taman Botanikal, Hang Tuah Jaya, Ayer Keroh, Melaka (+606-2323118)
Melaka Planetarium ( Adventure Science Centre ) (1-1.5hr)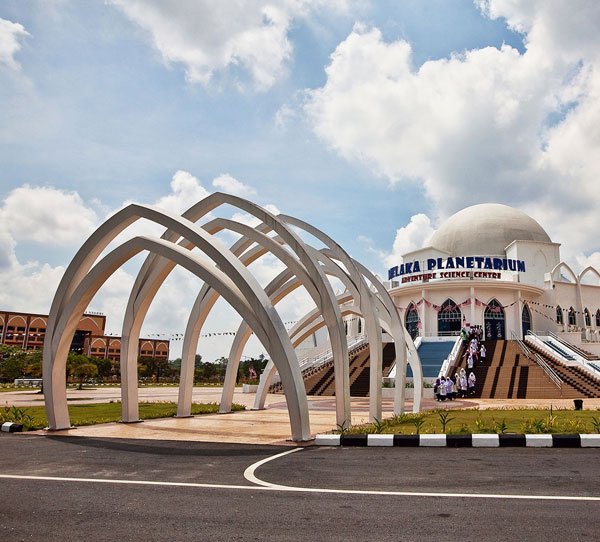 more >>
Off to Outer Space!
Step into the world of astronomy in this new fun and educational space with attractions that give you an insight of the magnificent cosmos such as the Challenger Simulator, Hubble Space Telescope, Galaxy Gateway while kids can get hands-on with making paper and balloon rockets or drawing and coloring.
10:00-19:00, daily

Adult (RM10.00), Student (RM7.00), Child (RM3.00)

Kompleks MITC, Hang Tuah Jaya, Ayer Keroh, Melaka (+606-2322424)
Garden of Thousand Flowers (1-1.5hr)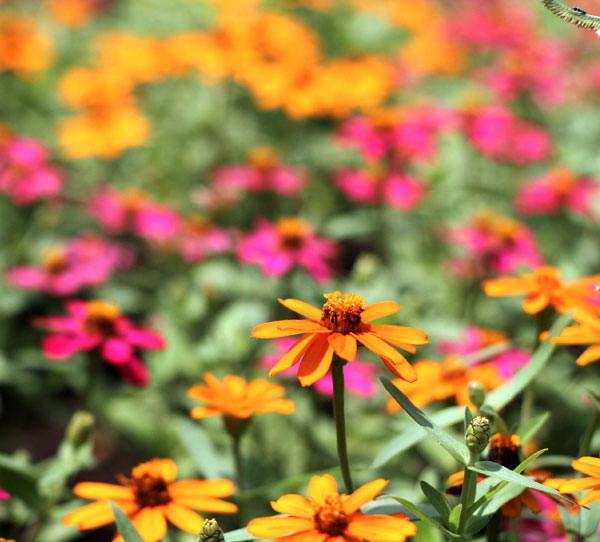 more >>
Bursting with Vibrant Colors
Across 5.3 hectares, the beautifully landscaped garden catches one's eye with its colors while the sweet scent of flowers refreshes. To best capture an idyllic village life, a traditional wooden house on stilts stands within the garden. Facilities include a prayer area, restrooms, benches and a cafe.
09:00-19:00, close on Public Holidays

Free Admission

Jalan Gapam, Hang Tuah Jaya, Melaka, Melaka (+606-2323653)
People's Museum & 3D Art Gallery (1-1.5hr)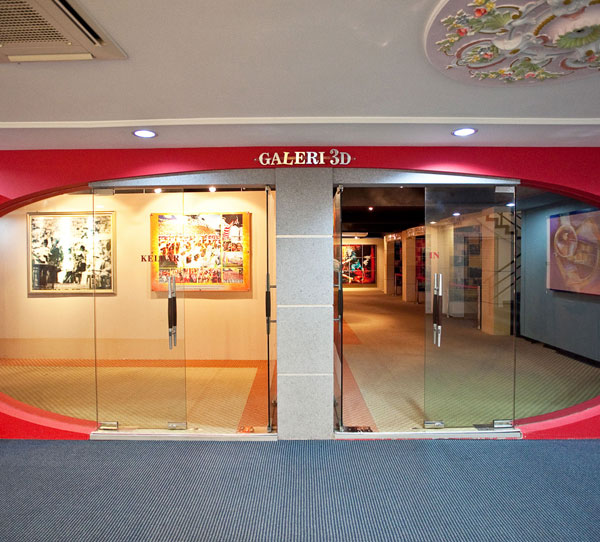 more >>
Melaka's Progression in 3D
Journey through the state's development with stories that come alive at the 3D Art Gallery, important moments such as the Portuguese and Dutch invasion, giving the audience an "almost there" feeling while the People's Museum depicts the economic and social areas in the segments of tourism, agriculture, and industry.
09:00-17:30, daily

Adult (RM2.00), Child / Student (RM0.50)

Jalan Kota, Bandar Hilir, Melaka (+606-2865311)
Eleven Bistro & Restaurant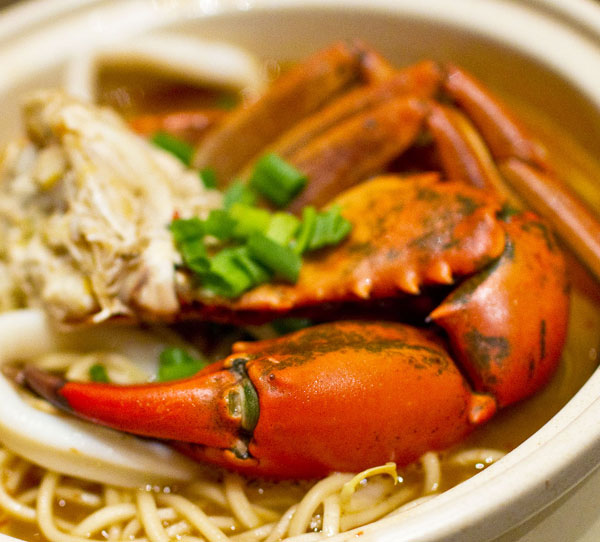 more >>
A stately food affair

Try not to pass this place by as 'a typical restaurant' or 'tourist's trap' but as an opportunity to taste what local Melakans eat at home.
The name may mislead but the interior oozes olden day architectural charm. Dishes here go with rice such as the spicy baked fish with a tinge of calamansi juice, good old fashion 'cincaluk' (fermented shrimp) omelet - pungent but appetizing and fried chicken wings with 'gula melaka' (palm sugar).
11:00-02:00(Bistro), 11:00-23:45(Restaurant), daily

(RM8.00 - 30.00)

No. 9 & 11, Jalan Hang Lekir, Melaka, Melaka (+606-2820011)
Hot Plate Noodle @ Hup B Kopitiam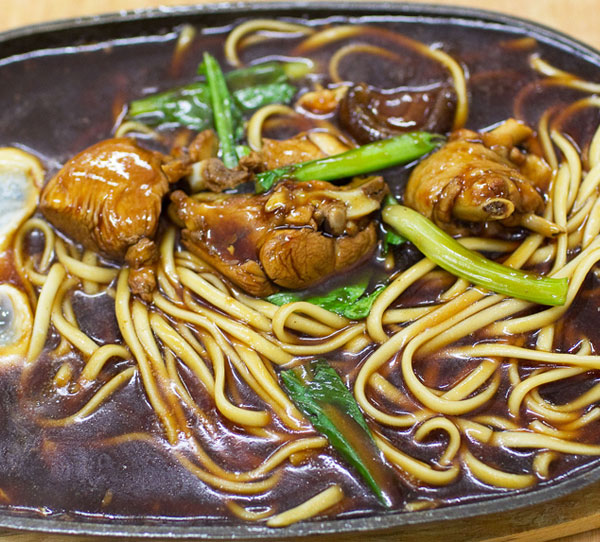 more >>
Make it sizzling and hearty
A type of fried and dried noodles called 'Yee Mee' is cooked with a rich gravy on a hot plate and ingredients like chicken, mushrooms, and crab sticks are added with egg an additional option and the platter arrives to you akin a mini bubbling volcano and noodles al dante.
16:00-00:00, close on Tue

(RM3.00 - 8.00)

1 Jalan KA 1, Taman Kampung Atap, Melaka, Melaka (+6016-9193378, +6019-6675933)
Morten Village (1-1.5hr)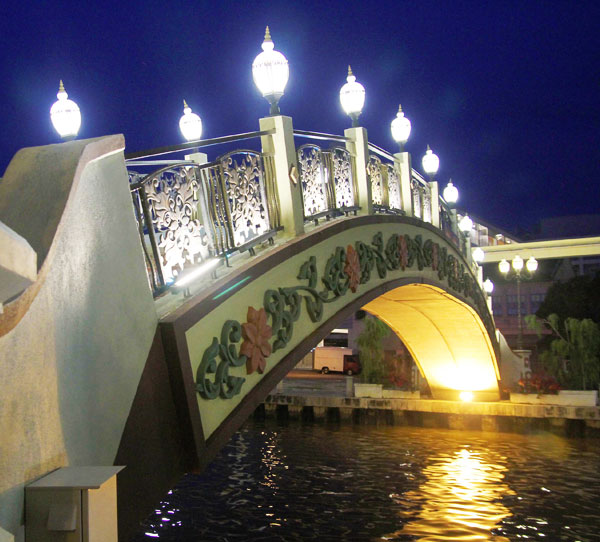 more >>
Keeping the customs and traditions

Check out Villa Sentosa, which has a personal collection of antique, traditional items of the Malay community and hosts a cultural show once a month. Admission is free and donations are welcomed.
Traditional lifestyle in the city, Morten Village boasts long roofs and tile-covered stairs made from stone with intricate wood carvings decorating the houses. As you take a cruise, whether by foot or by boat down the Melaka River, the lights from the houses bids you to stop and admire them.
08:00-22:00, daily

Free Admission (Entry by Donation)

Kampung Morten, Bandar Melaka, Melaka (+606-2883304 Melaka Tourism)
Bucket Bar Melaka (1-2hr)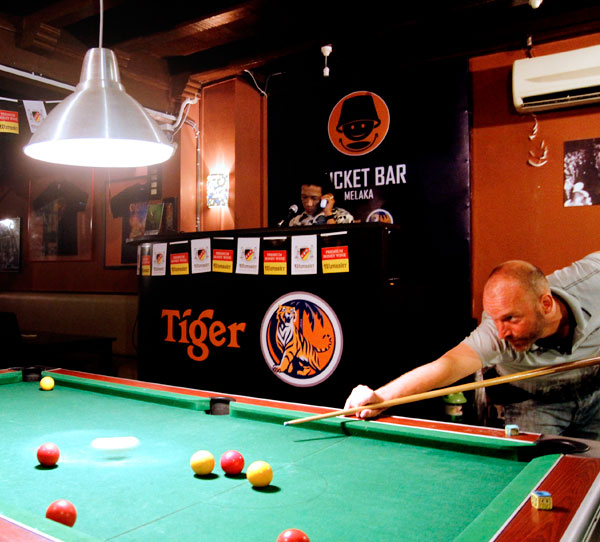 more >>
Winding down an exciting day
Pool tables, good selection of beer and other non-alcoholic drinks and the serenading sound of live bands to toe tap, hand clap or even take on the floor with dance moves. With light snacks to still the tummy till the wee hours, Bucket Bar has pretty much got it made.
15:00-01:00, daily

(From RM 6.00)

14, Jalan Laksamana, Bandar Melaka, Melaka (+606-2867866)