Update on 2012/09/19
YY Kafei Dian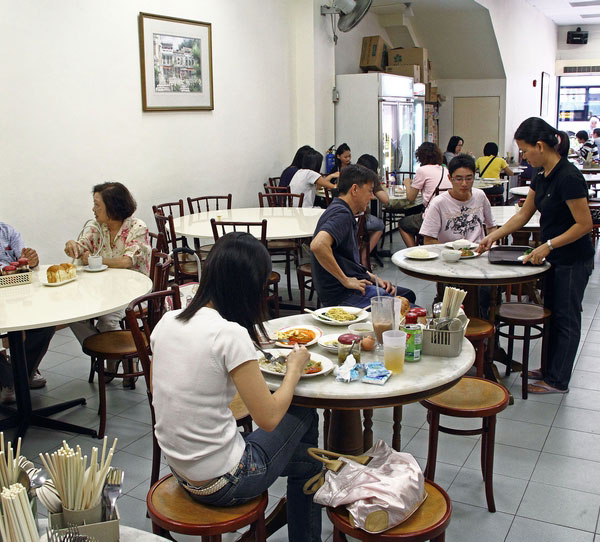 more >>
A Taste of Hainan
Known for its Hainanese cuisine, YY Kafei Dian makes its own kaya and fluffy buns to go with it, complemented by aromatic roasted coffee or tea - a dying trade among the Hainanese community. Hainanese pork chop and braised cabbage dishes are signature dishes that paired with fragrant white rice, is a meal to remember.
07:30-22:00 Mon-Fri, 08:00-22:00 Sat, Sun and PH

Soft Kaya Buns and Coffee (SGD3.00), Traditional Muffin (SGD 0.50)

#01-01, 37 Beach Road, Singapore, 189678 (+65-63368813)
Mint Museum of Toys (0.5-1hr)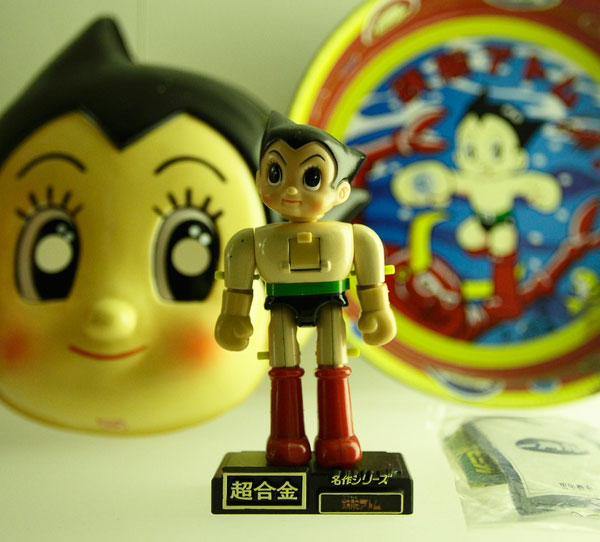 more >>
Toys from Yesteryears Remembered
The world's first purpose-built museum for toys, Mint Museum of Toys showcases an extensive collection of vintage toys and various unique toy collections from over 40 countries such as Germany, Japan, United Kingdom, United States and even Bulgaria and exquisitely displayed in an award winning contemporary building.
09:30-18:30, daily

Adult ($15.00), Child & Senior Citizens ($7.50), Family ($36.00).

26 Seah Street, Singapore, 188382 (+65-63390660)
Peranakan Museum (1-1.5hr)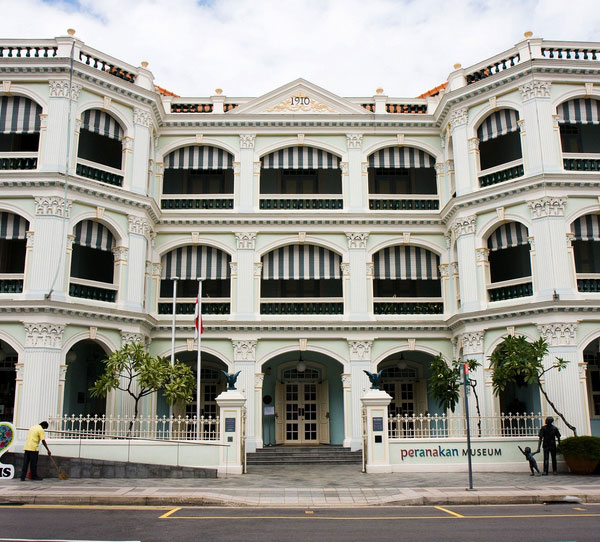 more >>
A Culturally Rich Experience Awaits!
Peranakan Museum explores Peranakan cultures and communities housed in the Straits Settlements of Singapore, Malacca and Penang as well as their links with other communities in Southeast Asia. Look out for a comprehensive collection of artifacts while children's interactive areas.
13:00-19:00 Mon, 09:00-19:00 Tue-Sun, 09:00-21:00 Fri

Adult ($6.00), Family ($20.00).

39 Armenian Street, Singapore, 179941 (+65-63327591)
Puay Heng Capitol Noodles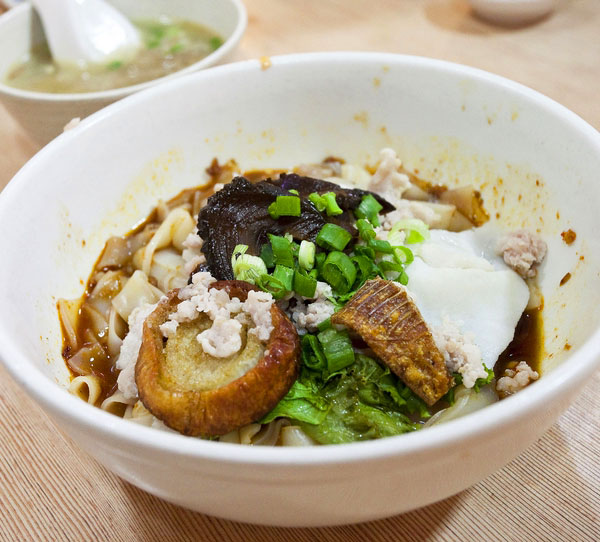 more >>
A Taste You Can Savour Over and Over

Be sure to ask for less chili if you can not take spicy food or go for ketchup at Puay Heng Capitol Noodles.
Many customers flock to Puay Heng for its special springy noodles and homemade secret chili sauce. Imbibe in luscious well marinated mushrooms set amidst tantalizing fresh minced pork. It's perfect for the hungry soul craving a variety of dishes in addition to the main course.
09:00-21:00, close on alternate Sun

Minced Pork Noodle

Far East Square, 45 Pekin Street, #02-01, Singapore, 048775 (+65-65366707)
Teochew Street Mushroom Minced Meat Noodle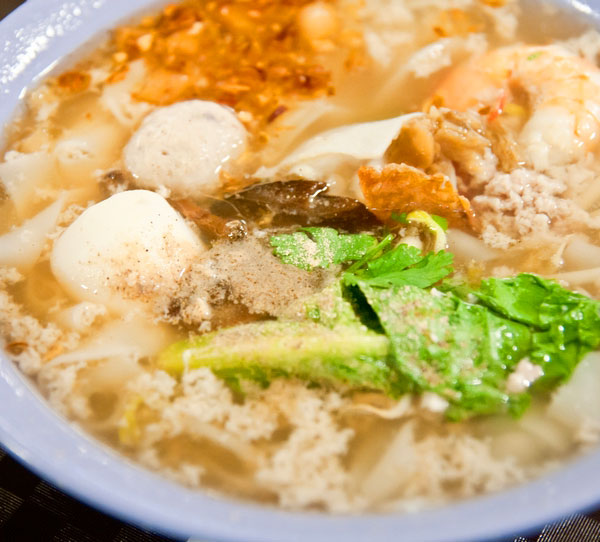 more >>
Teochew Food Nostalgia in a Bowl

Be sure to ask for more vinegar as it makes the noodles tangier at Teochew Street Mushroom Minced Meat Noodle.
Try this place along Smith Street to get your Mushroom Minced Meat noodles with great value and yet taste mouthwatering. Waiting at least 20 minutes before getting your food is normal as your noodles are made on the spot. Unique to this place, a piece of braised pork skin is standard with every tantalizing
12:30-21:00, close on Mon and Tue

Mushroom Minced Meat Noodle (SGD2.50++)

335 Smith Street #02-023, Singapore, 050335 (+65-63271229)
Chinatown (1-1.5hr)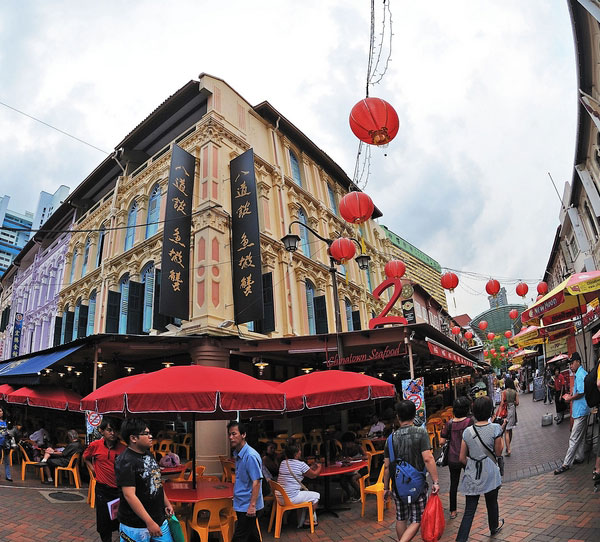 more >>
Chinese Culture You Can't Miss!
Chinatown! Bringing back memories for many locals, conserved historic buildings adorn the area where the time-tested old traditions reside. Indulge in shops retailing furniture, antiques, jewelry, porcelain, souvenirs, to name a few. Haggling with the shopkeeper is part and parcel of the experience.
10:00-22:00, daily

Free Admission

Pagoda Street, Trengganu Street, Sago Street, Smith Street, Singapore, 050005 (+65-63720478)
Chinatown Heritage Centre (0.5-1hr)
more >>
Chinatown's Very Own Heritage Corner
Come visit the Chinatown Heritage Centre where the 1950s lodgings come to live with its expertly crafted interiors that are authentic replicas. The centre gives visitors a one-stop venue to peer into the lives of many that settled in Singapore during the post-war era.
09:00-18:00, daily

Adult (SGD10.00), Child (SGD6.00)

48 Pagoda Street, Singapore, 059207 (+65-62219556)
Buddha Tooth Relic Temple and Museum (1-1.5hr)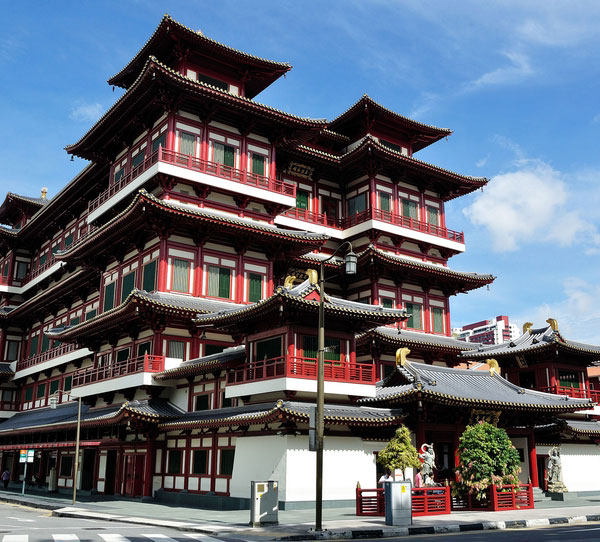 more >>
Learn More About Buddha Here!
Venerable Shi Fa Zhao influenced by Tang Dynasty and the Buddhist Mandala designed the BTRTS (Buddha Tooth Relic Temple) building. Visitors will see a courtyard, Bell Tower and a Drum Tower. The top floor houses the Sacred Buddha Tooth Relic Chamber, with the gold Sacred Buddha's Tooth Relic Stupa on display.
07:00-19:00, daily

Free Admission

288, South Bridge Road, Singapore, 058840 (+65-62200220)
Maxwell Food Centre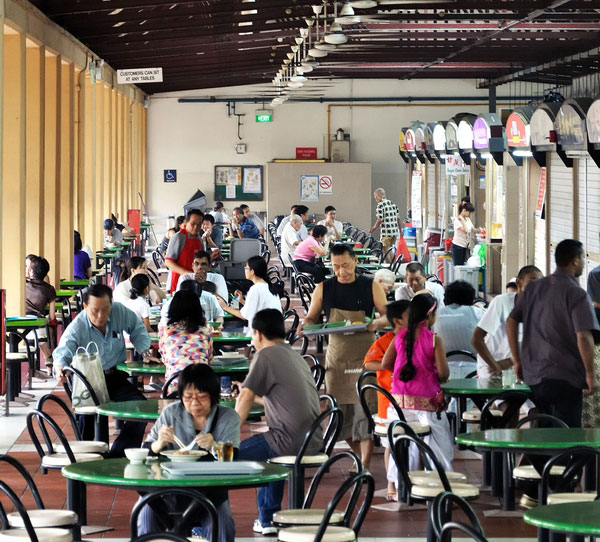 more >>
Get the Maximum Food Taste
Over 100 food stalls offer a mind boggling selection of local and exotic food at reasonable prices. Dine in comfort and in open air style. Savour a plethora of food ranging from Chicken Rice, Fish Head Bee Hoon to Malay Nasi Lemak and Indian Roti Prata.
07:00-23:00, daily

Chicken Rice, Fish Head Bee Hoon, Lasi Lemak and Roti Prata

1 Kadayanallur Street, Singapore, 069184 (+65-1800-7362000)
Lau Pa Sat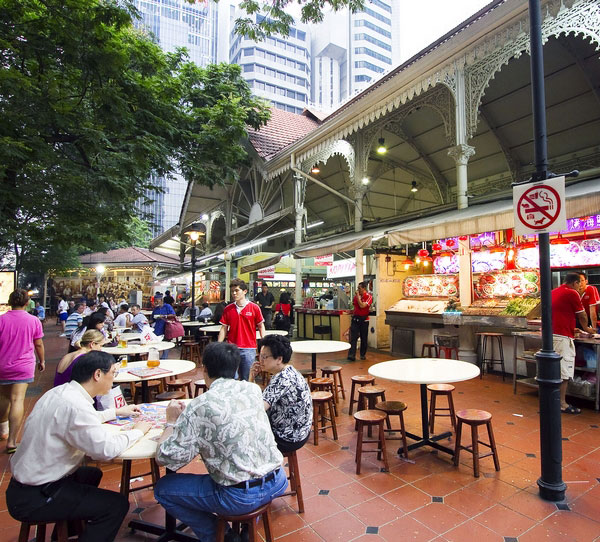 more >>
Dine In A Century Old Hawker Centre!
More than a century and a half ago, Singapore's first wet market was Lau Pa Sat or old market. As such, it was preserved as a national monument. Come evening from 6pm, the adjoining road is closed for Satay hawkers to sell you savoury barbeque meat sticks on charcoal fire.
Open 24 hours, daily

Laksa, Chili Pepper Crab, Ba Kut Teh, Fried Carrot Cake, Hainanese Chicken Rice

18 Raffles Quay, Singapore, 048582 (+65-97309991)
Chong Qing Grilled Fish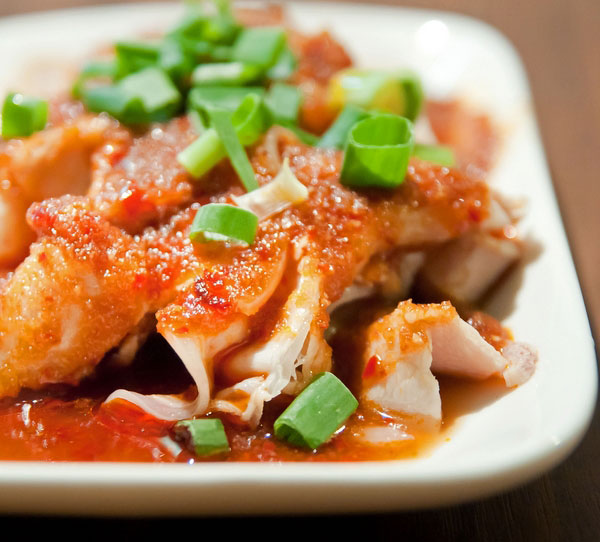 more >>
Sichuan Food Lovers Unite Here!
Grilled Fish lovers rejoice! Chong Qing serves up a mean meal doused with the typical spicy Sichuan's delicacies. Expertly marinated with 20 different spices then presented over a sumptuous but spicy broth, their grilled fish is sure to whet anyone's appetite!
16:00-02:00, daily

Seabass Spicy and Numbing (SGD28.00), Grass Grap Chopped Chilli (SGD40.00)

18 Mosque Street #01-01, Singapore, 059498 (+65-62250087)