Update on 2012/07/04
Fort Cornwallis (0.5-1hr)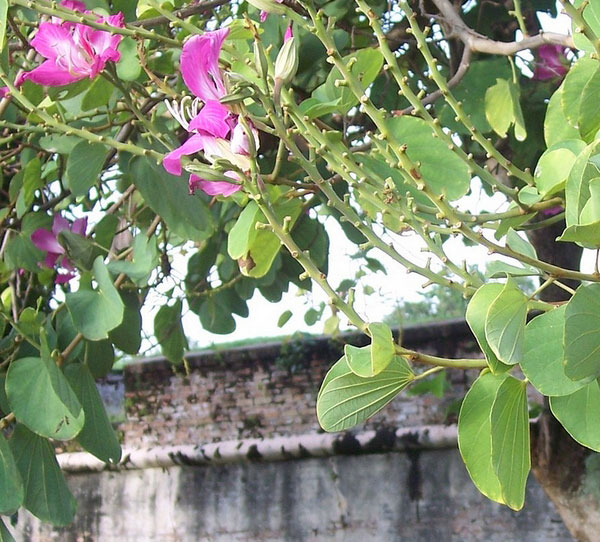 more >>
The Beginning of Everything
The British built this fort as a defense against other nations who wanted to capture Penang. However, it was never used for battle but for administrative purposes. The star-shaped fort features a chapel, where a marriage was recorded for the first time, a drawbridge and the Seri Rambai Cannon.
09:00-18:30, daily

Adult (RM3.00), Child (RM2.00)

Lebuh Light, George Town, Pulau Pinang (+604-2622093 Penang Tourism)
Penang City Hall (0.5hr)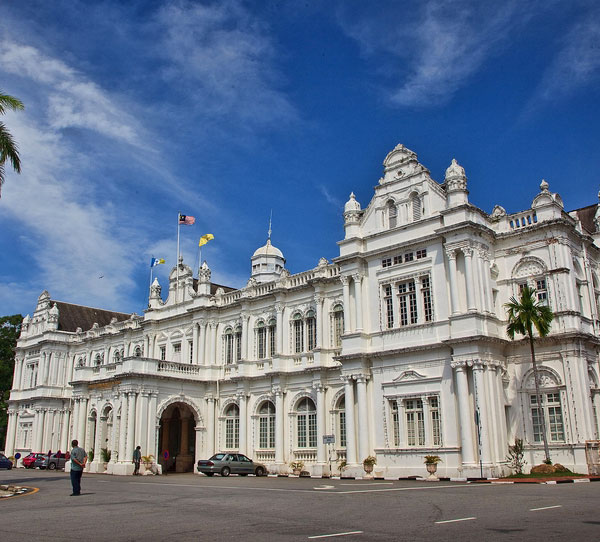 more >>
Architecture To Be Admired
This Edwardian Baroque style building was erected in 1903 to serve as Penang's Municipal Building after the adjacent Town Hall was running out of space to facilitate the purpose. Renovated in 2004 with a fresh coat of paint, the façade remains but original galleries have been enclosed with windows.
08:00-18:00, daily

Free Admission

Jalan Padang Kota Lama, George Town, Pulau Pinang (+604-2637637)
Pinang Peranakan Mansion (1-1.5hr)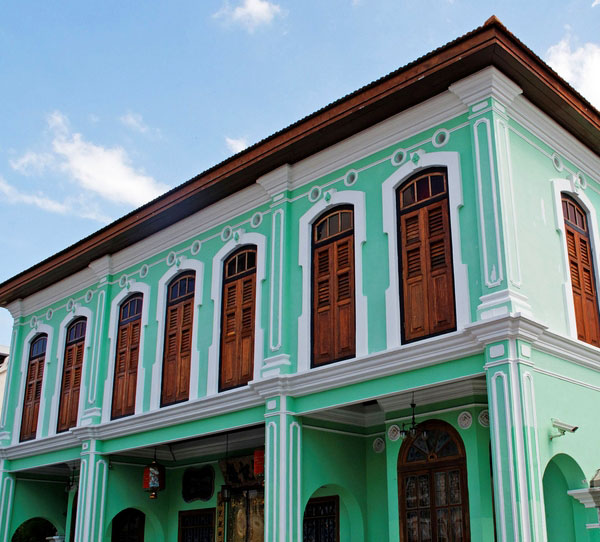 more >>
To The World of Baba Nyonyas

If you come in a group of 5 and above, you can make prior arrangements for a complimentary tour of the Peranakan Mansion. Private gatherings and events can be held here, with prior booking.
The intermarrying of Chinese and local Malays birthed unique styles, displayed through architecture, pottery and such at this Mansion. Built in the 19th century, this courtyard boasts of Chinese carved-wood panels, English tiles and Scottish ironworks. There is a dining hall, a majestic front staircase and front hall.
09:30-17:00, daily (Prior arrangement is recommended.)

Adults (RM10.00). Children below 6 years old is free.

29, Church Street, George Town, Pulau Pinang (+604-2642929)
Alpha Utara Gallery (0.5-1hr)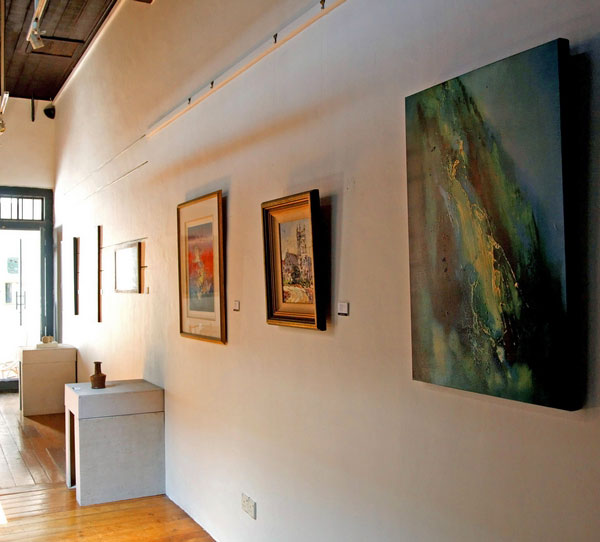 more >>
Time For Some Art Appreciation
A place that keeps arts alive, the Gallery is within a renovated traditional townhouse, local artists have a space to bring their works to be appreciated by the masses. Exhibitions regularly change on the two floors of the gallery. A bookshop provides a mini haven for book lovers.
10:00-18:00, close on Mon

Free Admission

83 China Street, George Town, Pulau Pinang (+604-2626840)
Kafetaria Dan Hotel Eng Loh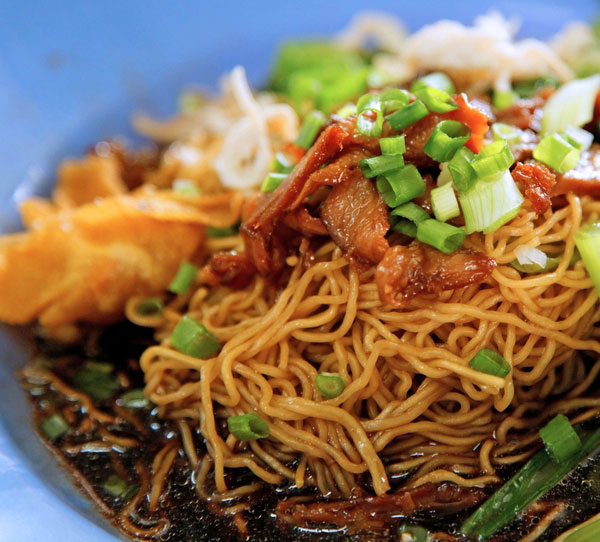 more >>
Breakfast or Lunch, Food Goes Either Way!
This antique looking coffee shop hooks people with its simple offering of bread. It is toasted till a perfect "crispy outside, soft inside", slathered with peanut butter and topped with crunchy ground peanuts. For substance, Wan Tan Mee - egg noodles in soy sauce, topped with barbecued pork, accompanied by dumplings.
08:00-15:00, close on Sun

Peanut Butter Toast (RM3.40), Wan Tan Mee

48 Lebuh Gereja, George Town, Pulau Pinang (+6016-4647826)
Karaikudi Restaurant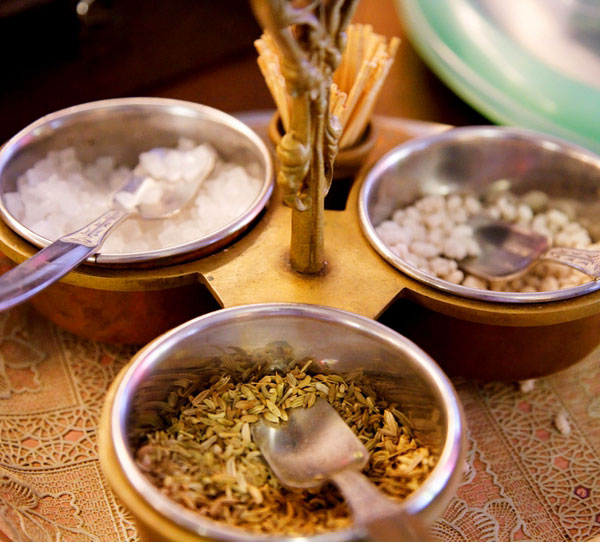 more >>
An Indian Flavored Lunch

Karaikudi Restaurant is suitable for vegetarians. Air-conditioned and tastefully decorated, this restaurant could be a choice venue for gatherings.
This restaurant specializes in North & South Indian cuisine. Herbs and spices feature prominently in Briyani Chicken - rice and chicken is cooked in a pot to seal in the flavors. Try various curries with rice or oven baked bread and the interesting Paneer Tikka (cubed cheese cooked in the tandoor).
11:00-23:00, daily

Mango Lassi, Briyani Chicken.

No.20, Lebuh Pasar, George Town, Pulau Pinang (+604-2631345)
Cheong Fatt Tze Mansion (1-1.5hr)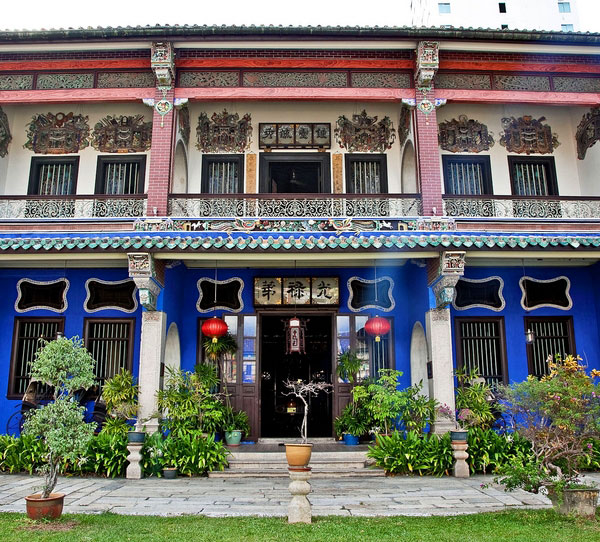 more >>
La Maison Bleue - Visual Feast of Architecture And Past

Recognized by UNESCO of the Most Excellent Heritage Conservation Award, Cheong Fatt Tze Mansion is definitely the highlights of the world heritages.
Voted one of the top ten greatest mansions by Lonely Planet, this Grand Mansion decked in blue was to house all nine generations of Cheong under one roof. Maintaining Chinese influenced architecture, it has partitions for prayers, dining and meetings. Admire the intricate carvings and stained glass windows.
11:00-17:00, daily (11:00, 13:30 & 15:00 Guided Heritage Tour)

Admission fee (RM12.00)

14 Lebuh Leith, George Town, Pulau Pinang (+604-2620006)
Him Heang (0.5hr)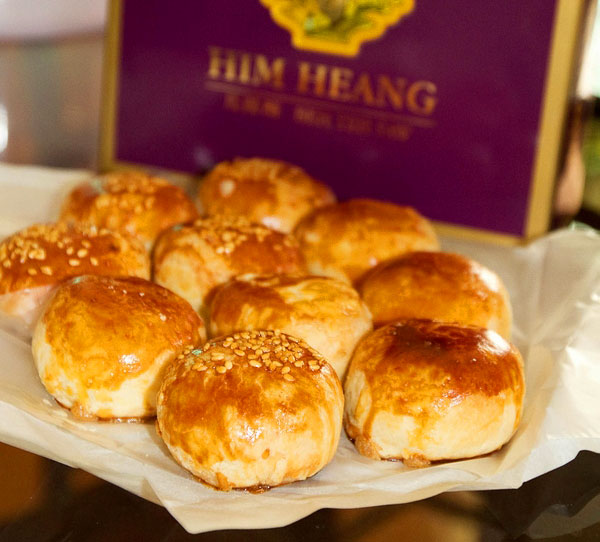 more >>
Don't Leave Without Food Goods!

Be careful of imitations. Remember there is only one Him Heang shop in Penang and there are not any outlets.
This place has been churning out green bean biscuits for more than last 60 years – a savory with a hint of fried shallots, it is crumbly and encased in a flaky pastry. Other offerings include the Phong Peah, also flaky pastry enveloped around a sweet maltose concoction. Great for souvenirs!
09:00-19:00, close on Sun

Tau Sar Peah (RM9.50), Beh Teh Saw & Phong Peah

162A Burmah Road, George Town, Pulau Pinang (+604-2286129)
Gurney Drive (1hr)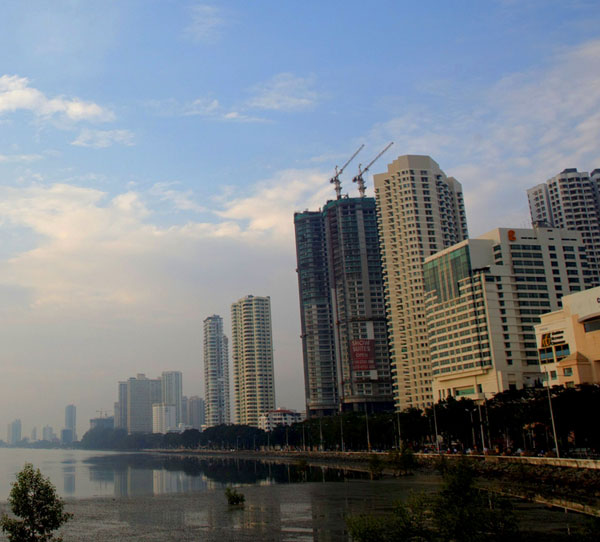 more >>
A Walk By The Shore For Breeze & Sunset
Named after Henry Gurney, the British commissioner, Gurney Drive faces the seaside and evening walks can be quite a breeze as you wait for the sunset and food stalls come alive. It used to be a beachside full of stalls. Now it has been properly made into a long stretch of pedestrian path.
Open 24 hours, daily.

Free Admission

Persiaran Gurney, George Town, Pulau Pinang (+604-2622093 Penang Tourism)
Gurney Drive Hawker Center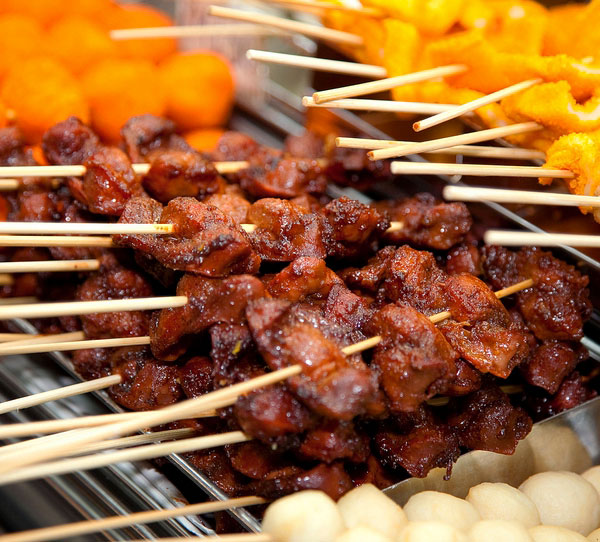 more >>
Penang Delights Under One Roof

The recommended foods at Gurney Drive Hawker Center include famous Char Koay Teow, Hokkien Mee, Assam Laksa, Lok-Lok and Grilled Fish.
Dinner time and the hawker center is quite a natural choice to sample the island's famous food. Sample a smoky flavored plate of Char Koay Teow (fried rice noodles), a soupy prawn noodle, tangy Assam Laksa, grilled fish or snack on sticks of seafood dipped into boiling soup.
18:00-00:00, daily.

Char Koay Teow, Hokkien Mee, Assam Laksa

Persiaran Gurney, George Town, Pulau Pinang (+604-2622093 Penang Tourism)
Coffee Island @ Gurney Drive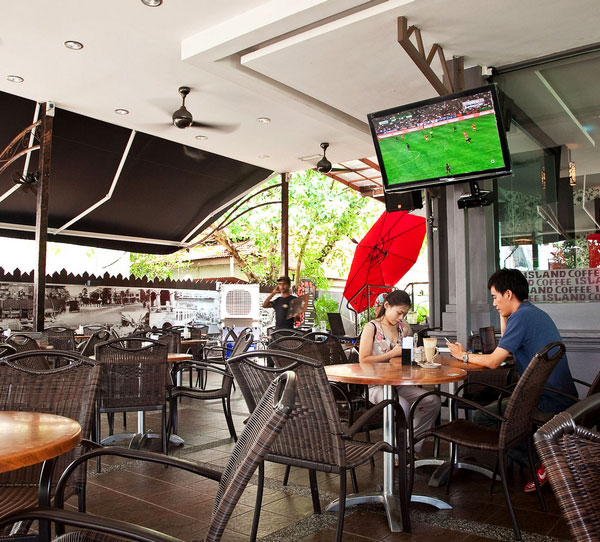 more >>
Dinner & A Comfortable Place To Hang Out
For a quieter place to dine, Coffee Island is a good choice. Situated across Gurney Drive, the open air café serves local favorites like Nasi Lemak (coconut rice with curry) and both oriental and western dishes. The free Wi-Fi and many types of coffee make here become a favorite place to hang out.
10:00-03:00, daily.

Nasi Lemak, Asam Laksa, Satay and Old Street Toast

77, Persiaran Gurney, George Town, Pulau Pinang (+604-2272377)