Update on 2012/05/23
Singapore Discovery Centre (1hr)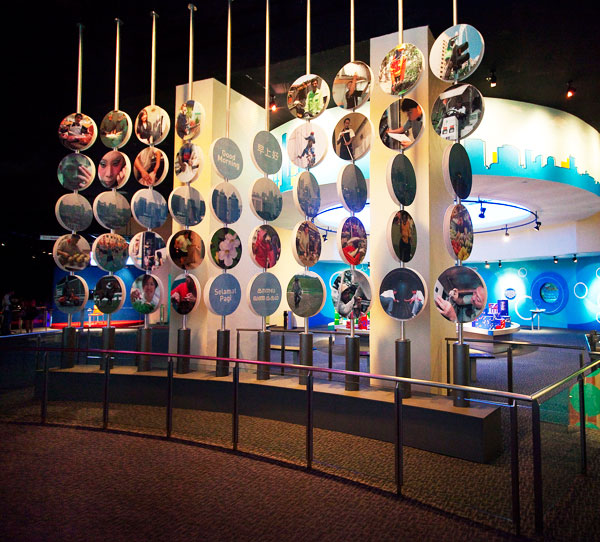 more >>
A Hi-Tech, Multi-Sensory Experience!

The XD theatre of Singapore Discovery Centre features state-of-the-art patented technology, boasting up to 2G's of acceleration and 100 movements/seconds. Not suitable for the weak-hearted.
Unravel the enigma that surrounds Singapore as you delve into its history, examine its present, and get inspired by its future in this highly interactive exhibition. Check out the engaging attractions like Portals and Entreprise Quest or be Commander for a day in the Battlefield Command immersive simulation game!
09:00-18:00, close on Mon except Public and School Term Holidays

Adult ($10.00), Child ($6), Family ($28)

510 Upper Jurong Road, Singapore, 638365 (+65-67926188)
Jurong Bird Park (2-2.5hr)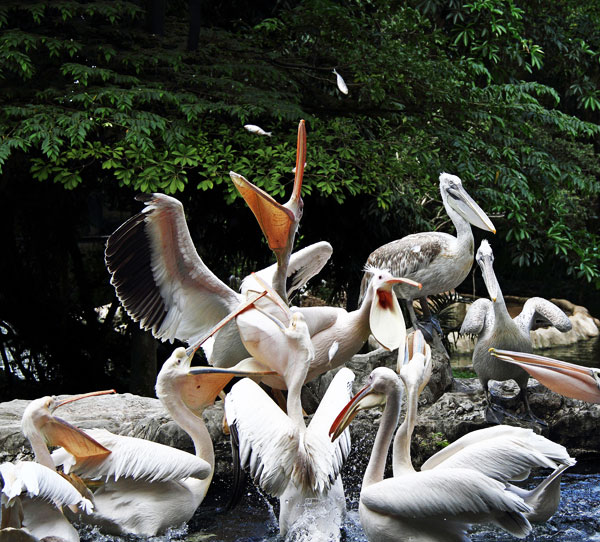 more >>
Birds of a Feather Flock Together

Be sure to bring along your swimming gear for some wet and wonderful fun at the Birdz of Play zone. Jurong Bird Park is recommended for families with children.
Step into the world's largest Lory Flight Aviary and meet these red, yellow, green and blue feathered friends. Don't forget to hand-feed them too. Dig out fossils at the Dinosaur Descendents or witness the night creatures of flight in the World of Darkness. End your adventure with the exciting Kings of the Skies show.
08:30-18:00, daily

Adult (SGD18.00), Child 3 to 12 years old (SGD12.00)

2 Jurong Hill, Singapore, 628925 (+65-62650022)
Abdhus Salam Rojak @ Ayer Rajah Food Centre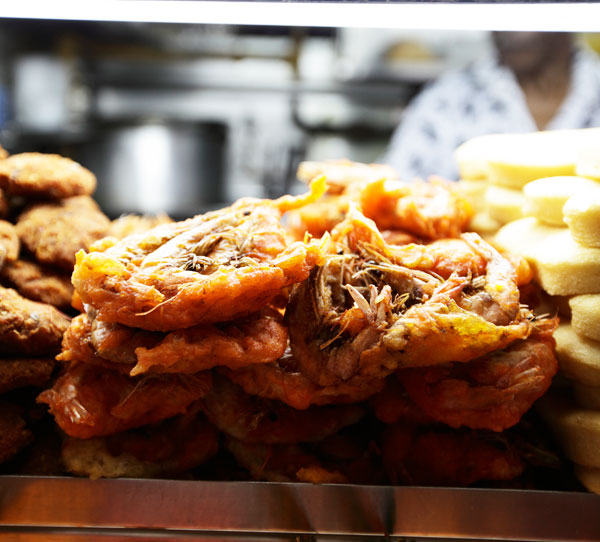 more >>
Addictive Bites of Hot and Crisp

Don't be afraid to ask for more gravy if you find yourself slurping it up too soon. Abdhus Salam Rojak will be happy to give you a refill at no extra charge.
Be tempted by the colourful display of dough fritters at this Indian Muslim stall. There are plain, vegetable, potato and shrimp fritters, to go with other popular picks like fermented soybean fritters, cuttlefish and beef lungs or beef liver amidst many other choices. These are served hot and crisp with mildly spicy mouth-watering red gravy.
11:00-23:00, close on fortnightly Mon and Tue

Udang Besar ($2), Tepong Telo ($0.60)

503 West Coast Drive, #01-73, Singapore, 120503 (+65-67759950)
Dulukala Peranakan Restaurant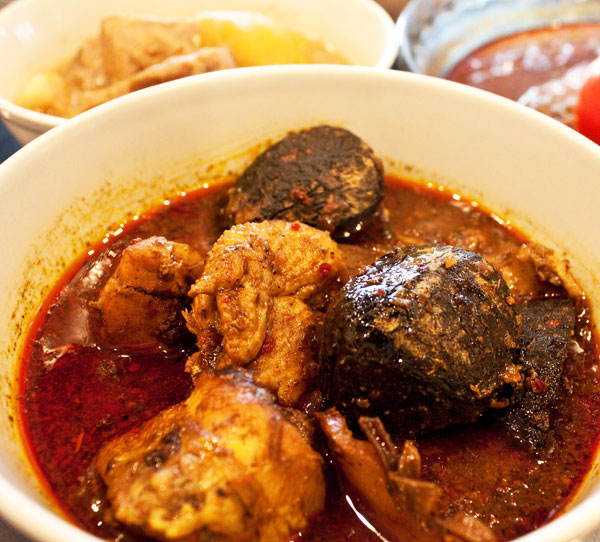 more >>
A Taste of Home
Run by the third generation, this restaurant follows well-guarded family recipes strictly, retaining the authentic flavours of a bygone era. With each ingredient carefully sourced and dishes painstakingly prepared, you are surely in for a tasty culinary orientation of the Peranakan heritage. Must try the tangy Assam Fish Head and savoury Babi Pongteh.
12:00-15:00, 18:00-21:00, close on Chinese New Year

Assam Fish Head

144 Upper Bukit Timah Road, #04-04 Beauty World Centre, Singapore, 588177 (+65-64652036)
Long Beach IMM Seafood Restaurant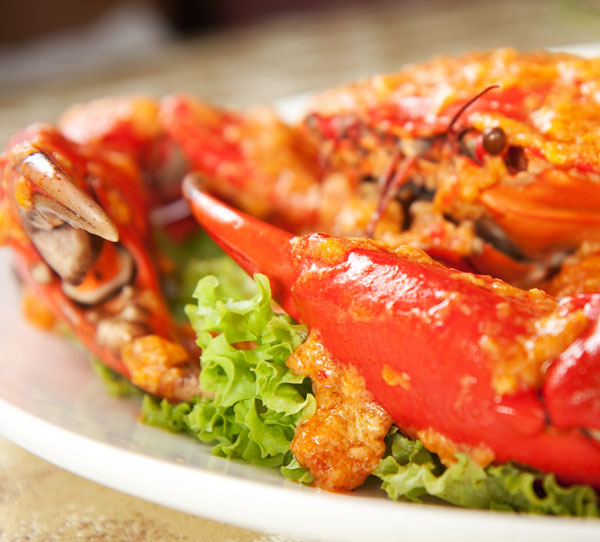 more >>
Fresh from the Ocean

At Long Beach IMM Seafood Restaurant, the live seafood housed in a gallery of glass tanks will entertain and educate the young ones!
Indulge in the freshest catch-of-the-day at this local seafood hotspot. This is the place to savour the legendary Chilli Crab, as well as the Original Famous Black Pepper Crab. Other must-eats include Steamed Live Scottish Bamboo Clam with Minced Garlic, Golden Stripe Lobster.
11:00-15:00, 17:45-23:00 (11:00-15:00, 17:00-23:00 Sat and Eves of PH)

Golden Stripe Lobster, Chili Crab

Level 3, IMM Building, Jurong East Street 21, Singapore, 609601 (+65-65669933)
Reflections at Bukit Chandu (1-1.5hr)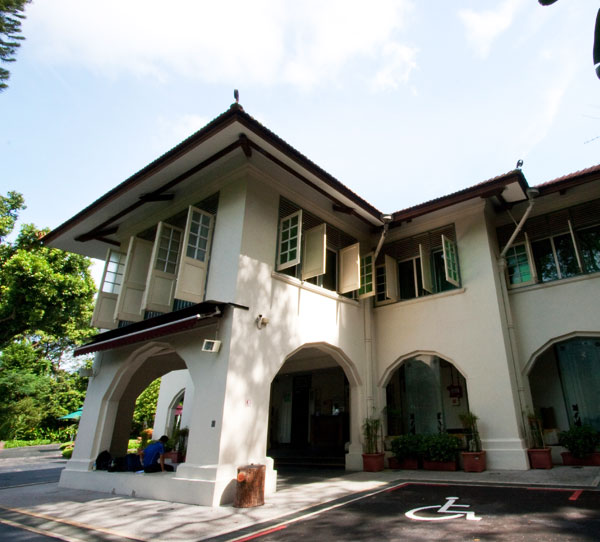 more >>
Lest We Forget

During World War II in February, 1942, these heroes fiercely defended the western region of Singapore on this exact hill that the monument now sits upon.
Reflections at Bukit Chandu was established to commemorate the incredible bravery and sacrifice that was made by the men of the 1st and 2nd battalion Malay Regiment. Re-live World War II in Singapore through video and graphic animations that illustrate the Japanese invasion and take a glimpse into heartbreaking personal accounts.
09:00-17:30, close on Tue-Sun

Adult (SGD2.00), Children (free), Student (SGD1.00), Senior Citizen (SGD0.50)

31-K Pepys Road, Singapore, 118458 (+65-63752510)
Southern Ridges - Forest Walk (0.5-1hr)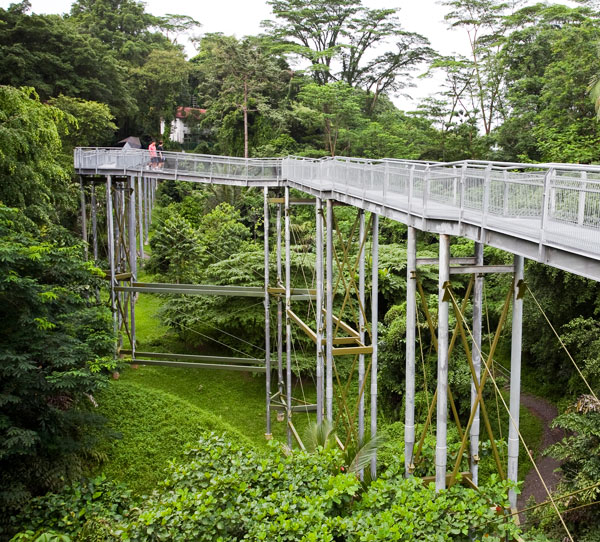 more >>
Get Lost In Greenery

Keep your pace even to spot exotic species of birds, dragonflies and butterflies. Do note that the terrain for the Earth Trail can be undulating and steep, so do mind your steps during while travelling along the trail.
Stroll through the dense secondary forest of Telok Blangah Hill as you choose from two trails at Forest Walk - the Elevated Walkway (disable friendly), for beginners, or the Earth Trail. The Elevated Walkway brings you eye-to-eye with the forest canopy while the Earth Trail provides a rugged experience, closer to the wildlife.
07:00-19:00 lighted hours, daily

Free admission. Nature Tour ($9)

Alexandra Road, Telok Blangah Hill Park, Singapore(+65-18004717300 National Parks Board HQ)
Laksa Steamboat Seafood Restaurant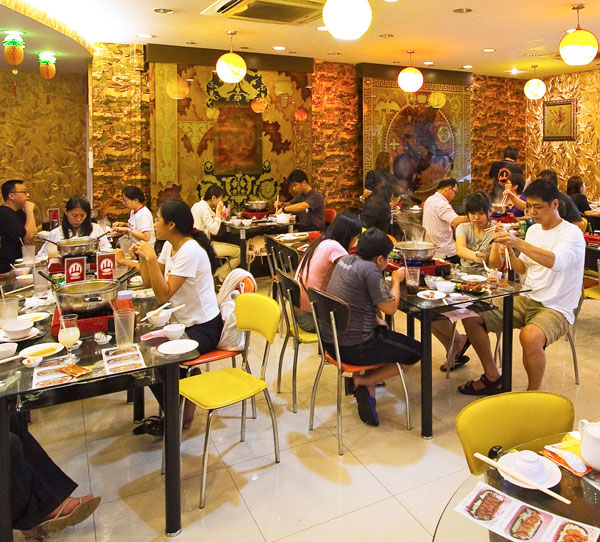 more >>
Where Two Become One

If you are not used to having a spicy soup base, a plain soup stock is also available at Laksa Steamboat Seafood Restaurant.
Join in a Singaporean culinary favourite - Steamboat. Despite the tropical heat, locals love crowding around a hotpot, dunking ingredients in and slurping it up. Marry this with another hot favourite - laksa - and it's a hit recipe you must try. Dunking options include meats, seafood, vegetables and rice or noodles complete the meal.
Open 24 hours, daily

Steamboat with laksa soup

404 Telok Blangah Road, Singapore, 098840 (+65-62757069)
VivoCity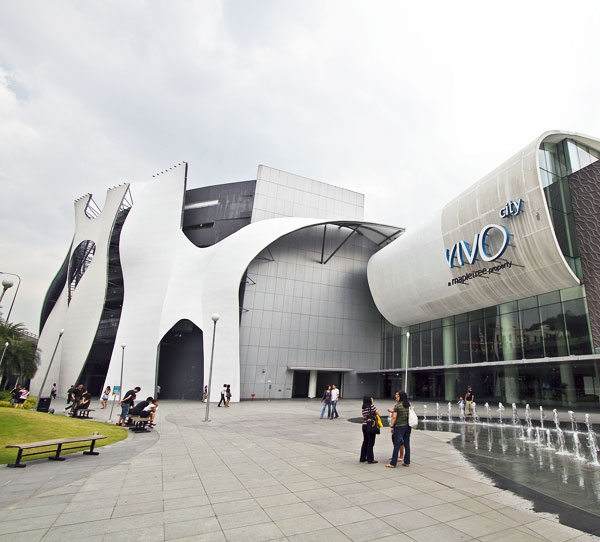 more >>
Diverse Dining and Life Experience!

VivoCity was designed by world acclaimed Japanese architect Toyo Ito and the architect's quirky style is evident through the creative spaces one will experience here.
Visitors can easily access Sentosa Island from here via the boardwalk or sky train services of VivoCity.
One of the largest malls on the Island, VivoCity houses a diverse retail mix - restaurants, cafés, fashion apparels, sporting goods, jewellery, international brands and supermarkets. A roof-top playground with water features is also sure to keep the young ones entertained.
10:00-22:00, daily

Free Admission

1 Harbourfront Walk, Singapore, 098585 (+65-63776860)