Update on 2012/04/18
Padi Museum (Kedah Paddy Museum) (1-1.5hr)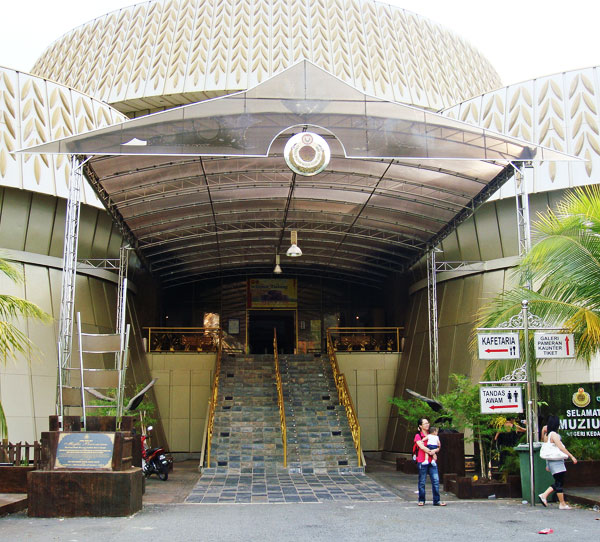 more >>
Discovering the Ricebowl State of Malaysia under One Roof

Be impressed by the 103-meter long and 8-meter tall circular mural in the museum, which is an artwork by 60 North Korean artists. The mural showcases the stages of rice cultivation - from ploughing, planting, threshing and winnowing.
Located at the foot of Gunung Keriang, Paddy Museum is one of Kedah's most important tourist destinations, which is designed to feature rice stalks and rice motifs on its exterior and interior. It consists of three levels which all pay homage to the significance of paddy farming in Kedah.
09:00-17:00 (09:00-12:30, 14:30-17:00 Fri), daily

Adult (RM3.00)

Lot 798 Jalan Gunung Keriang, Mukim Gunung Keriang, Alor Setar, Kedah (+604-7351315)
Kedah State Museum (1-1.5hr)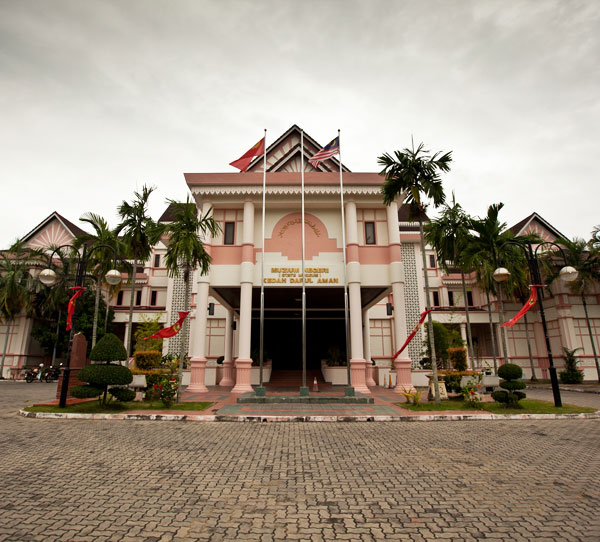 more >>
Unveiling Cultural and Archeological Heritage of Kedah

Apart from being a tourism attraction, the museum also serves as the centre of research on Kedah's civilization. A must-visit for those looking for an educational tour.
Built with an amazing Thai architectural concept, this museum tells the story of Kedah's cultural and archeological heritage through a wide collection of artefacts which are on display. Among the interesting historical items to be seen are Chinese porcelain pieces as well as other archeological remains from Lembah Bujang.
10:00-18:00 (09:30-12:00, 14:00-16:00 Fri)

Free admission

Lembaga Muzium Negeri Kedah, Lebuhraya Darul Aman, Bakar Bata, Alor Setar, Kedah (+604-7331162)
Alor Setar Tower (1-1.5hr)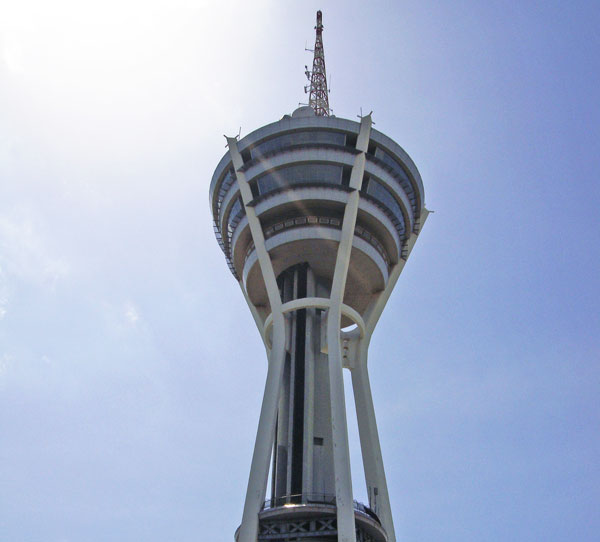 more >>
Kedah's Majestic Pride and Glory

Standing mightily at 165.5 meters tall, Alor Setar Tower is the second highest tower in Malaysia, and the 19th highest tower in the world. It is Kedah's very own signature landmark.
Opened on 14th August, 1997 by Tun Dr. Mahathir Mohamad, former Malaysian Prime Minister who hails from Kedah, this tower offers an impressive bird eye view of the city of Alor Setar. This tower is a reflection of Kedah's rapid technological and architectural advancement since the inauguration of Malaysia in 1957.
09:00-22:00, daily

Adult (RM6.00), Children (RM3.00)

Lot 99, Lebuhraya Darul Aman, Alor Setar, Kedah (+604-7202234)
Nasi Lemak Ong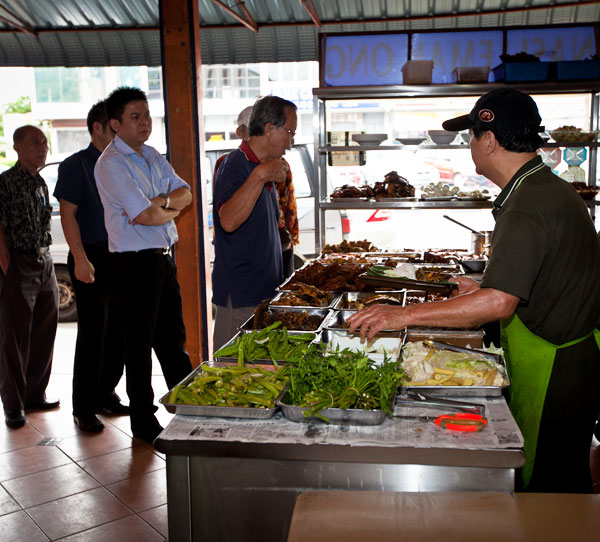 more >>
Malaysian Favourite Meal with a Twist!

Being wildly popular among locals and tourists alike, be prepared to queue up for a yummy plate of Nasi Lemak Ong or come early to be the first in line.
A famous restaurant that has brought a string of celebrity following, Nasi Lemak Ong offers the best of Malaysia's favourite trademark dish: the nasi lemak, with a little bit of twist. Opt to add delicious side dishes such as fried gizzards and mutton curry to accompany the traditional nasi lemak.
11:30-15:00, close on Wed

Nasi Lemak (RM4.00++)

8-9-10, Jalan Putra, Alor Setar, Kedah (+6012-4471283)
Pak Hainan Kopitiam @ Jalan Putra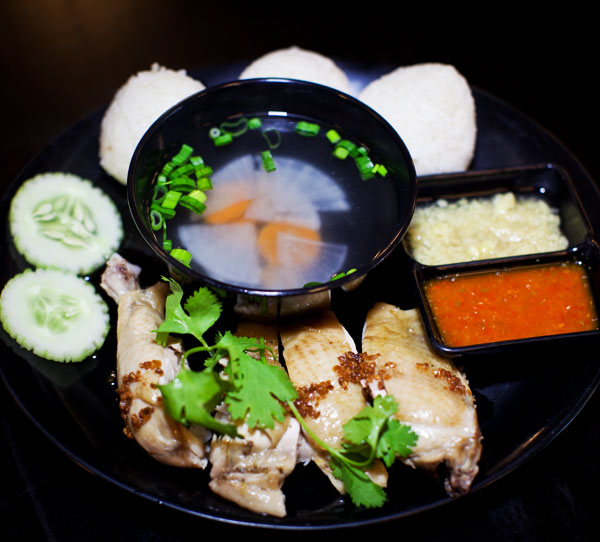 more >>
A Place for Coffee Lovers

Apart from serving great coffee, Pak Hainan Kopitiam also produces its own Hainan Lao brand of packaged instant coffee, ranging from Kopi O Kosong (black coffee) to special blend Mochacchino.
When a Chinese man from Hainan arrived in Malaysia in 1940's, he brought together with him the unique taste and aroma of Hainanese coffee blend - the Hainan Lao. The man, affectionately known as Pak Hainan, eventually opened a successful Hainanese kopitiam, serving the best Hainanese coffee in Kedah.
10:00-00:00, daily

Curry Laksa Special (RM7.90)

2513 & 2514, Grd Floor, Kompleks Tunku Yaakob, Lebuhraya Darulaman, Alor Setar, Kedah (+604-7318399, +6016-5206868)
Kedah Royal Museum (Muzium Di Raja)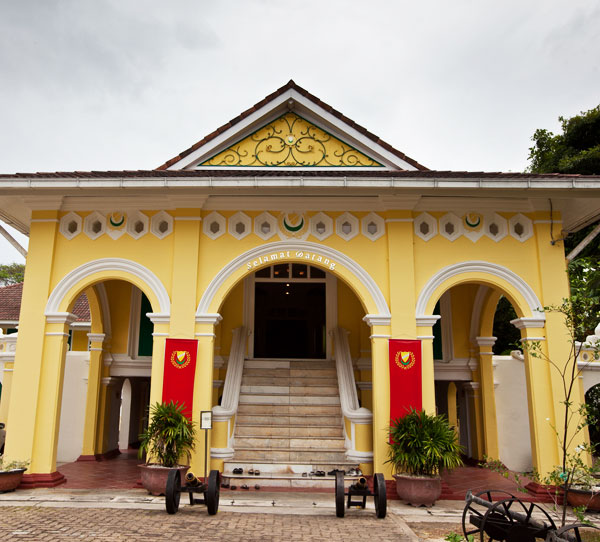 more >>
A Display of Kedah's Royal History

Kedah Royal Museum was built in 1739 as a royal palace. Visitors could make an appointment for a guided tour complete with audio visuals.
Located along Jalan Pekan Melayu, this museum was known at different times as the Kota Setar Palace, Mak Wan Besar Palace and Pelamin Palace, due to its reputation as the venue of several royal weddings. It has numerous exhibition galleries showcasing the Rumah Pelamin, Our Sultan and Royal Artifact exhibits.
10:00-18:00 (09:30-12:00, 14:00-18:00 Fri)

Free Admission

Medan Bandar, Alor Setar, Kedah (+604-7327937)
Alor Setar Chinatown (Pekan China)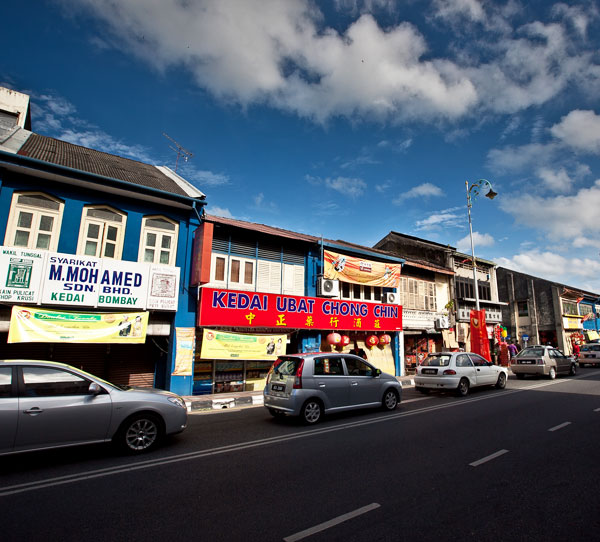 more >>
Drink in the Old Town Oriental Charm

The old world pre-colonial ambience that the Alor Setar Chinatown exudes makes for a wonderful backdrop for wedding photo shoots!
A great place to take a walk and experience the old oriental charm, the Chinatown, or Pekan China as it is known to the locals, offers a stretch of old Chinese shophouses with unique windows. It is also a great place to find a variety of mouthwatering Chinese delicacies.
Open 24 Hours, daily

Free Admission

Persiaran Sultan Abdul Hamid and Lebuhraya Darulaman, Alor Setar, Kedah (+604-7312322 Tourism Malaysia Kedah)
Pekan Rabu (Wednesday Market)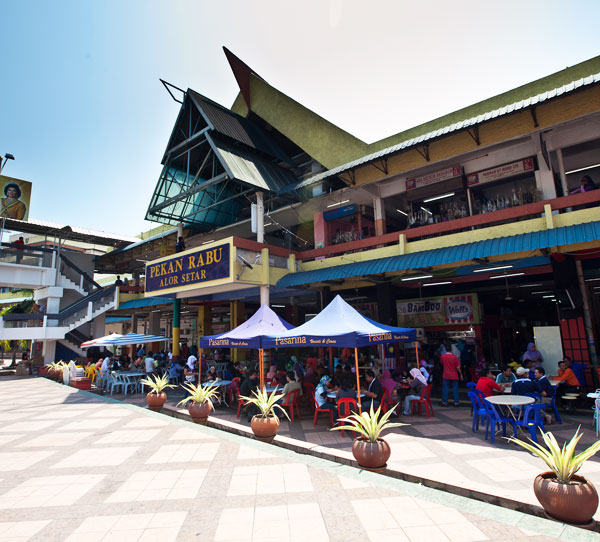 more >>
Shop Till You Drop , Local-style!

There will be a sale going on at Pekan Rabu throughout Ramadan month (fasting month). There will also be auctions on Raya cakes and cookies on the eve of Hari Raya Aidilfitri and Aidiladha.
This famous business complex is located smack dab in the middle of Alor Setar. It is the pride of all Malay entrepreneurs in Kedah and a great destination to come for a shopping spree. You can find almost everything here, from textiles and food and beverages to handicrafts and gadgets.
08:00-21:00, daily

Free Admission

Fasa 2, Jalan Tunku Ibrahim, Alor Setar, Kedah (+604-7312322 Tourism Malaysia Kedah)