Update on 2012/04/11
Tong Maker (1.5hr)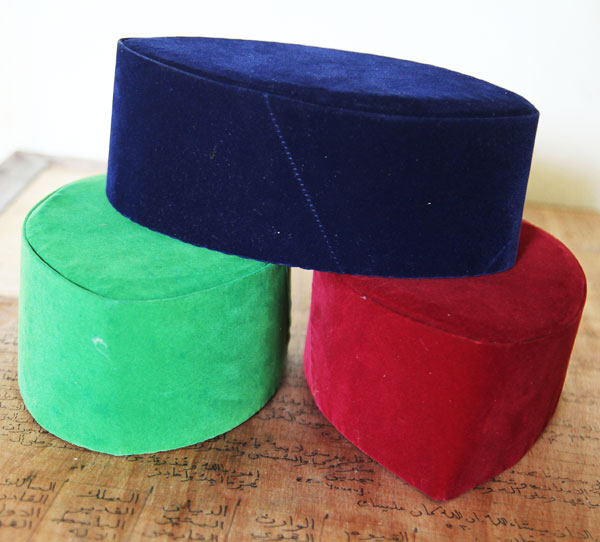 more >>
That's A Good Wood Job!

A barrel can last a long time and the most expensive barrel he made cost RM800! That is how valued this almost extinct trade can be.
Mr Chan Cheok Tiam has been tirelessly making wooden barrels by hand for the last 50 years. Regarded as a precious commodity these days, a barrel can be used to store dry ingredients, even fresh food. Talk to Mr Chan and he will explain the detailed process of barrel making.
08:00-15:00 (except Chinese New Year)

RM 50.00 onwards

Jalan Hang Kasturi, Melaka (+606-2832870)
Raz Kashmir (1-1.5hr)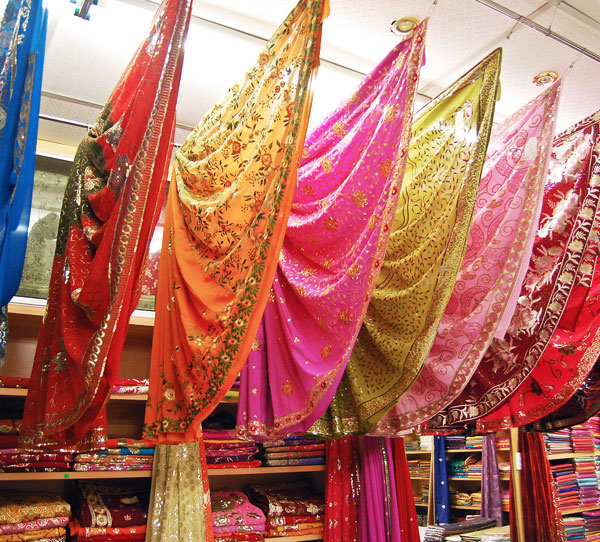 more >>
Dazzle & Razzle Of India's Vibrant Fashion
Add a little Kashmir, India and Nepal flair to your carpets, shawls, textiles, dress materials, bags, purses and accessories. Khalid Chapri, the owner, carefully selects products that will enable the buyer to stand out from the crowd with them. While exotic and imported, prices are still reasonable.
10:00-19:00, daily

RM50.00 onwards

12 Jalan Tukang Emas, Melaka (+6014-3283131)
The Clay House (1-2hr)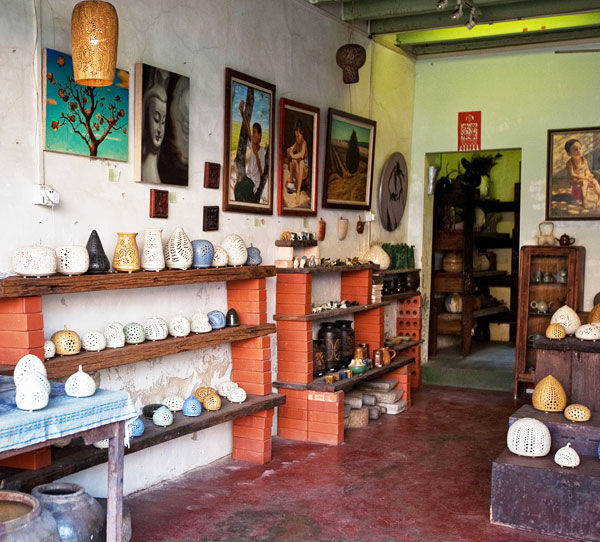 more >>
Moulding & Shaping In Your Hands
Rustically inviting, Leong's works of art (clay items and paintings) hang around the shop, 10 years worth of it. You would be fascinated on how a basic substance like clay is made into a masterpiece. Have a go on creating your own clay piece of art.
10:00-18:00, daily

RM10.00 onwards

18 Jalan Tukang Emas, Melaka (+606-2926916)
Geographer Cafe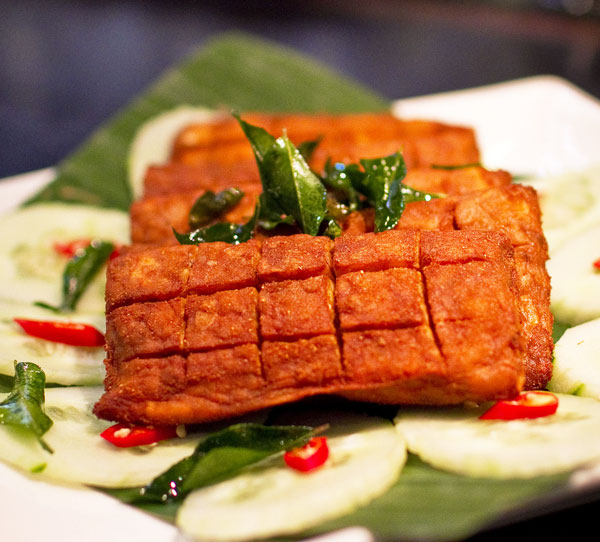 more >>
Asian, Western & Fusion Food

There are live performances every night at the café and this place is a popular hang out for tourists.
Right at a corner of Jonker Street, this café is simplitiscally styled. Food may be familiar offerings but most importantly, done well. Snack on calamari rings, chicken bites or spring rolls. Choose from Chinese fried noodles, Malaysia's favorite nasi lemak, Indian bread or Italian pasta or Western grilled items.
10:00-01:00 Mon-Sat, 07:00-01:00 Sun

RM5.00 onwards

83 Jalan Hang Jebat, Melaka (+606-2816813)
Baba Kopitiam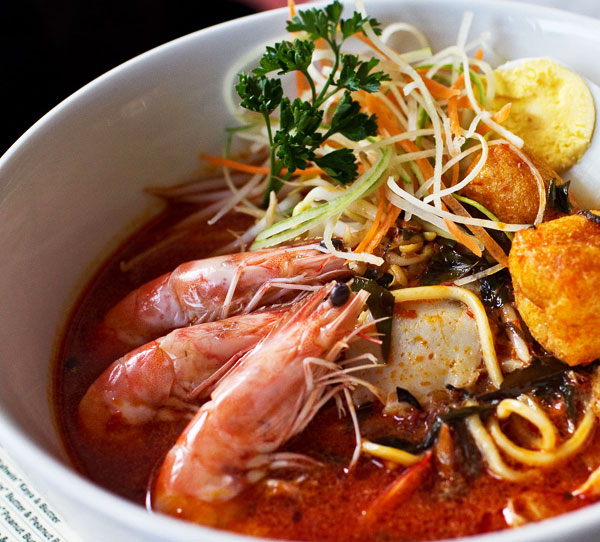 more >>
One Malaccan Classic Lunch
Baba cuisine is bias to piquancy, tangy, spicy, sweet and creamy. Enjoy a hearty bowl of laksa, a sour-spicy-sweet marriage of fish based broth over rice noodles. Cool down with a bowl of shaved iced topped with fragrant palm sugar, coconut milk and slivers of green made of flour.
10:00-22:00, daily

RM3 onwards

6,8,10,12 Jonker Street, Melaka (+606-2865503)
Tham Siew Inn Artist Gallery (1.5-2hr)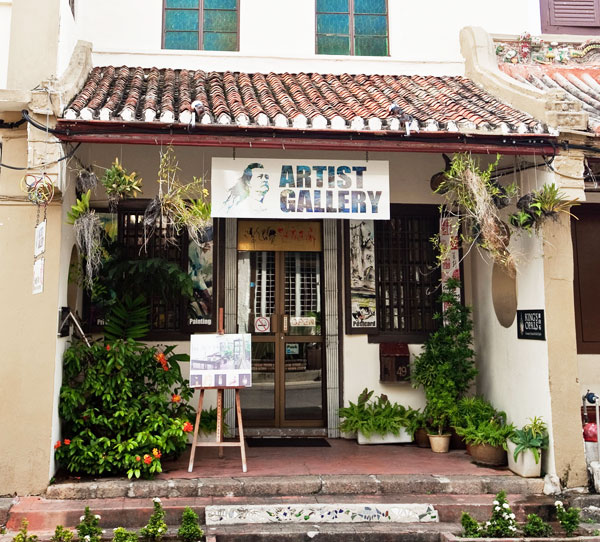 more >>
Art Gets Serious
Local artist, Tham Siew Inn houses all his magnificent watercolour paintings from the 1970s in this traditional Chinese house. The sunlight peeks into the middle of the building as you take time to admire the works while thoughtfully placed greeneries gives a breath of freshness. Some artworks are for sale.
10:00-18:00, close on Wed

RM50.00 onwards

49, Jalan Tun Tan Cheng Lock, Melaka (+606-2812112)
Malaqa House Museum (1hr)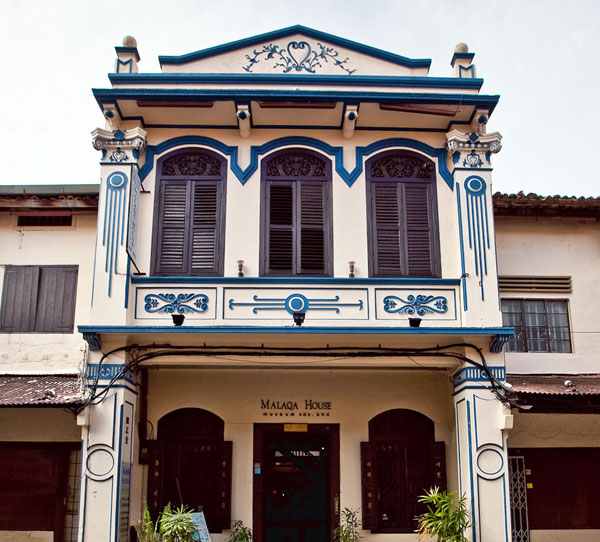 more >>
The Century Old House
The house itself is antique, redolent with pre-war designs. It has been given a facelift and the owner converted it into a museum, filled with ancient China wood furniture, bronze statues. Painting takes up wall space whilst a tiny pond and some plants adds to the calm.
10:00-18:00, daily

Free Admission

70 Jalan Tun Tan Cheng Lock, Melaka (+606-2814770)
Restoran Ban Lee Siang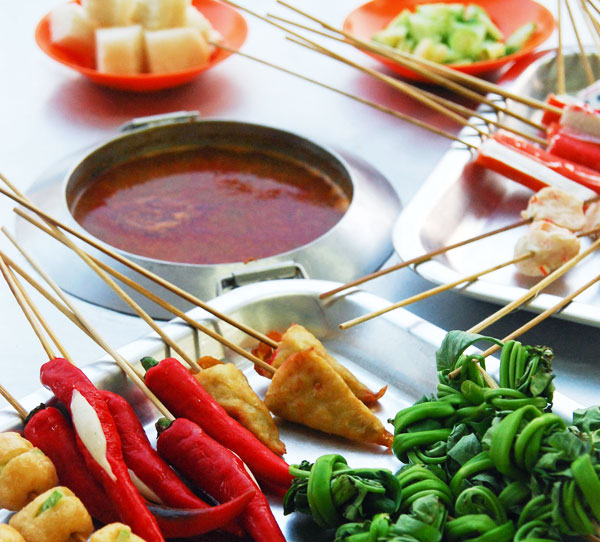 more >>
Dip, Dip, Count The Sticks!

The sauce pot is communal so it is good hygiene and etiquette not to return a half-eaten stick of food into it.
No one leaves Malacca without this delicacy. Help yourself to sticks of seafood, meat, vegetables and other familiar steamboat products from the fridge. Return to table and dunk them into the pot of spicy peanut sauce, resulting in flavorful morsels. White bread is great with the sauce too.
17:00-00:00 (midnight)

RM1.00 onwards

45E Jalan Ong Kim Wee, Melaka (+606-2841935)
Pak Putra Restaurant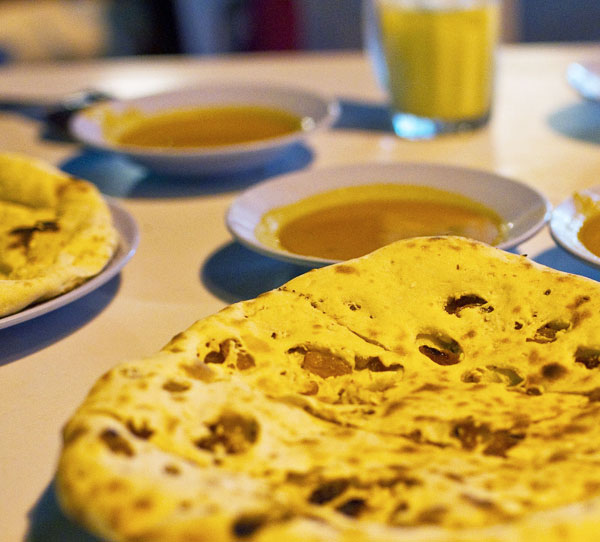 more >>
In Tandoor Heaven
The tandoor is a clay oven, popularly used in the Indian continent. Heated by charcoal or wood, food is cooked without direct heat, thus a tandoori chicken here is juicy and tender, after being marinated for hours. Best eaten with fluffy naan that is slightly charred and a mint dip.
18:00-01:00

Plain naan (RM1.70) Tandoori Chicken (RM6.00)

56E, Jalan Kota Laksamana, Melaka (+6012-6015876)
Melaka River Cruise (1-1.5hr)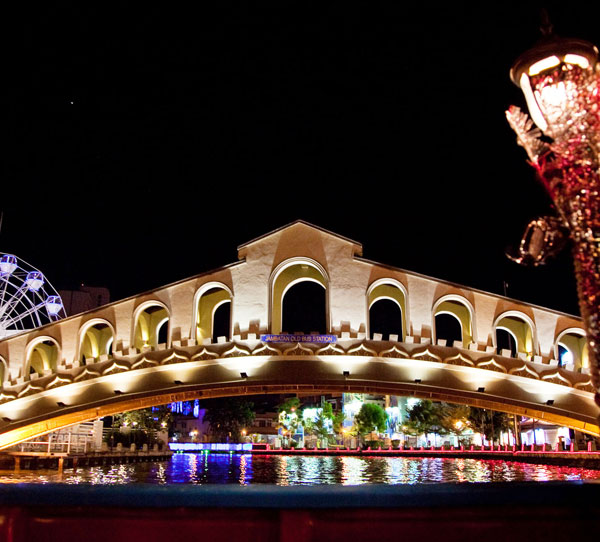 more >>
A Slow Ride To End The Night
This 45 minute cruise takes you down the Malacca River, once the main trading post in the state where economic buzz took place. As the boat cruises down, you'll see a mix of old and new buildings. There is some art going on with paintings on the walls of buildings.
09:00-22:00

Adults (RM10), Children/Students (RM5)

Jalan Laksamana, Melaka (+606-2865468)