Update on 2012/03/28
Forest Research Institute Malaysia (FRIM) (1-1.5hr)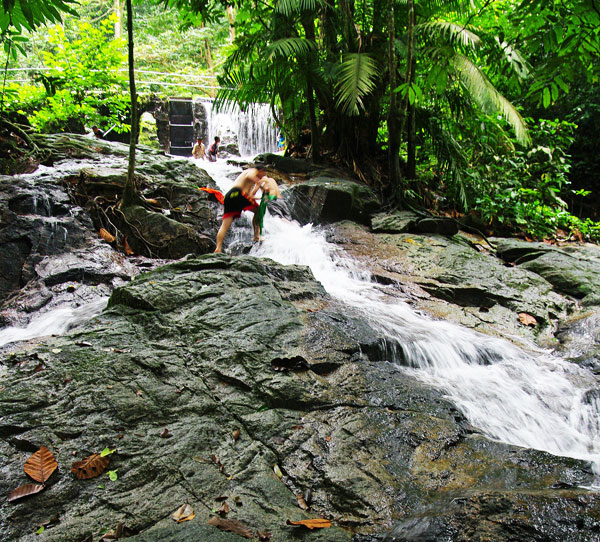 more >>
Nature Lovers' Treasure Box of Malaysian Plants and Birdlife

A good pair of walking shoes, a bottle of water, fan, mosquito repellant and hat are recommended for FRIM Kepong.
Known as FRIM Kepong, here is the best place to jog or walk down nature trails, visit waterfalls, swim in the river. For those who wish to eyeball nature, Canopy Walkway is the best choice. For less active, enjoy a quiet picnic or camp under blue sky and green trees!
05:00-17:30 (Joggers) daily, close on Sat, Sun & PH

Entrance Fee (RM1.00 per car)

Forest Research Institute Malaysia (FRIM), Kepong, Selangor (+603-62797000)
Batu Caves (1-1.5hr)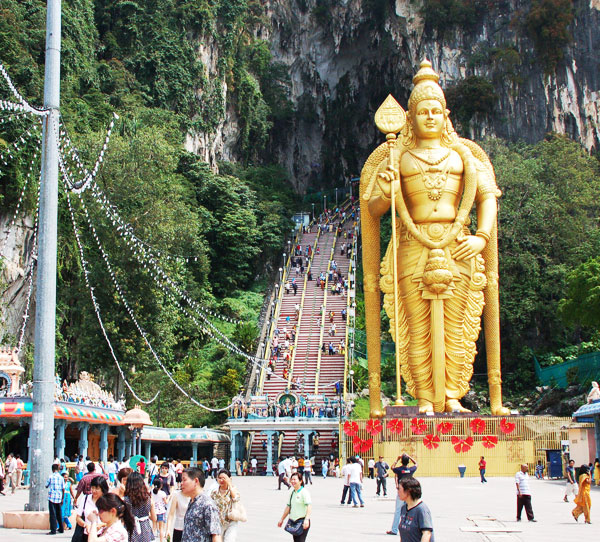 more >>
Indian Culture Murals on Nature's Slate

Many macaque monkeys abound so avoid feeding them and guard your belongings. A bottle of water and good walking shoes are needed.
Batu Caves is famous for its Indian religious activities and its steep climb of 272 steps to Temple Cave. What is definitely worthwhile is a visit to Art Gallery, Ramayana and Museum caves. For those who like adventure, try one of the 160 rock-climbing routes to the pinnacle.
07:00-21:00, daily

Free Admission

Jalan Batu Caves, MRR2, Selayang, Selangor (+603-55132000 Tourism Selangor)
Coco Tei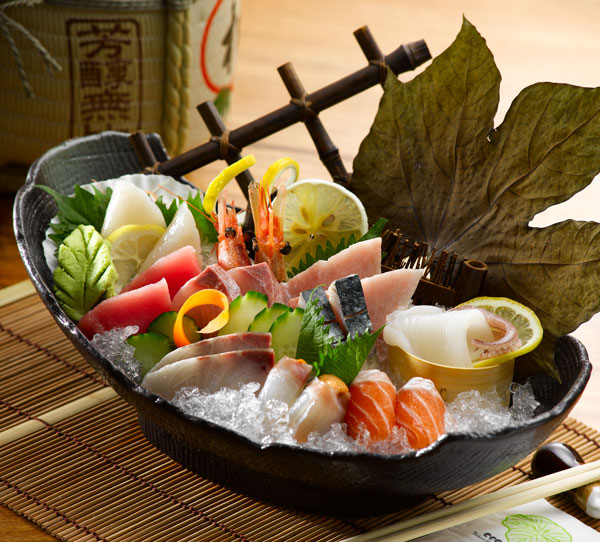 more >>
A Taste of Japan in Kuala Lumpur
The Japanese experience starts when you step in and choose tatami or normal table seats. Leisurely absorb the Zen ambience around you while dining. Choose al'a carte or a set lunch. For a special celebration, just call the chef and ask him whip up something special.
11:30-14:30, 18:00-22:30, daily

Salmon Sashimi (RM32.00)

No. 5, GF-B, Jalan Delima, Gombak, Kuala Lumpur, Wilayah Persekutuan (+6-1800-886655)
Nasi Dagang Ulik Mayang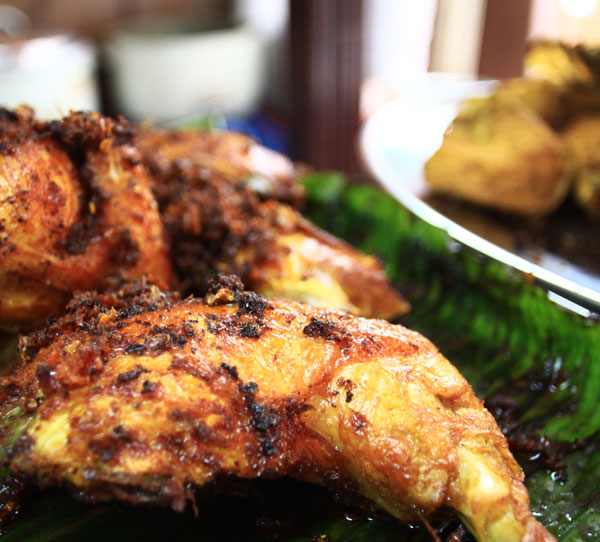 more >>
East Coast Delights in the City
Nasi Dagang or Traders' Rice was a meal of coconut flavoured rice with curry and condiments for Terengganu Malay traders in the past. Today, this dish is sought by those who fancy authentic East Coast cuisine.
09:00-00:00, close twice a month

Nasi Dagang (RM5.50)

55 & 57G Jalan Melati Utama 4, Taman Melati Utama, Wangsa Maju, Kuala Lumpur, Wilayah Persekutuan (+6012-6292342)
Zoo Negara (1.5-2hr)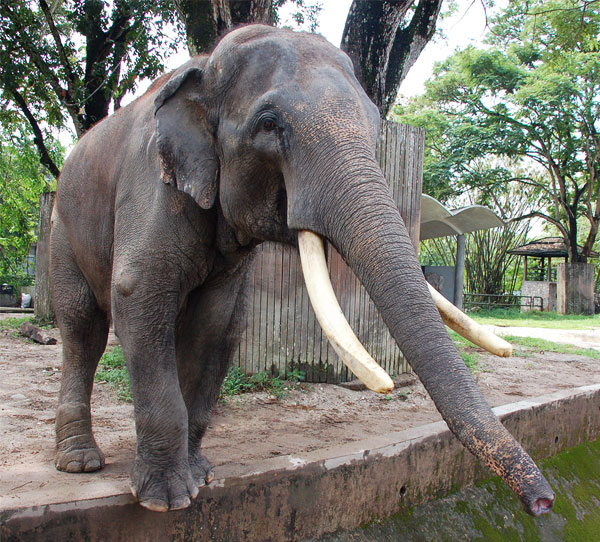 more >>
Education of wildlife in the heart of Kuala Lumpur

Take a tram ride to get a feel of where different parks are located and then plan your walk to match the animal shows schedule.
This 48 year old open concept Zoo which comprises of 5 different parks, houses more than 5,000 animals, birds, reptilia, amphibians, fish and insects from Asia on 110 acres of land. Be entertained by the animal shows which are highly educational or feed permitted animals to know them better.
09:00-17:00, daily

Adult (RM25.00), Children (RM9.00), Senior Citizen (RM9.00)

Hulu Kelang, Ampang, Selangor (+603-41083422)
P.Ramlee Memorial Gallery (0.5-1hr)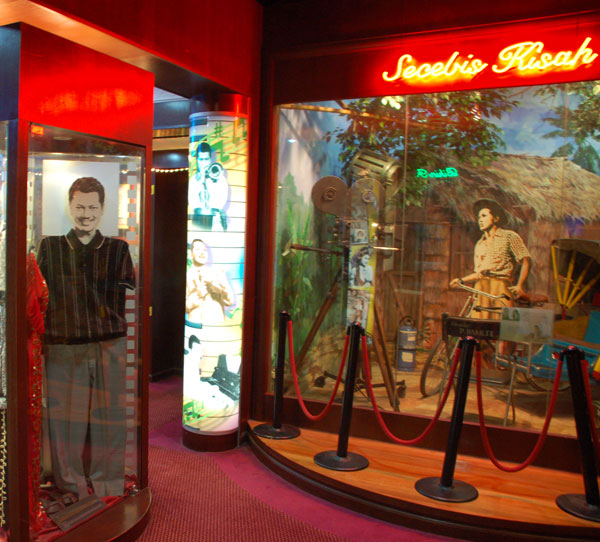 more >>
Remembering Malaysia's Most Famous Movie Icon
P. Ramlee was the foremost Malay singer, actor and movie producer in 1950s. A walk into the memorial gallery is a trip through life of this extraordinary man who shaped and developed Malaysian movie industry. This museum is a renovated from his former home.
10:00-17:30, close on Mon

Free Admission

No.22, Jalan Dedap, Taman P.Ramlee, Setapak, Kuala Lumpur, Wilayah Persekutuan (+603-40231131)
Restaurant Aik Yuen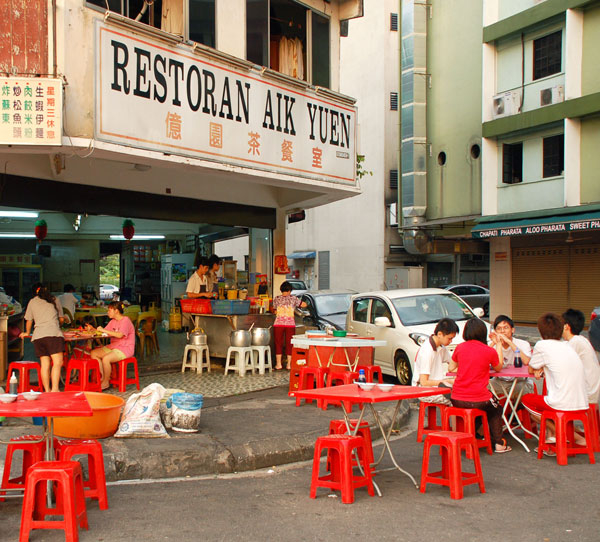 more >>
Best Coal-Fried Noodles in Dark Carmelised Sauce
Fried the true traditional way - over flaming coal fires, Hokkien Mee of Aik Yuen is smooth, flowing with gravy and topped with generous spoons of crunchy fried pork lard. For extra tangy touch, eat it with some sambal belacan and raw chopped garlic.
18:00-04:00, close during Chinese New Year

Hokkien Fried Noodle (RM8.00++)

41, Jalan Sedikit, Setapak, Kuala Lumpur, Wilayah Persekutuan (+6012-9770127)
Tasty Queen Nasi Lemak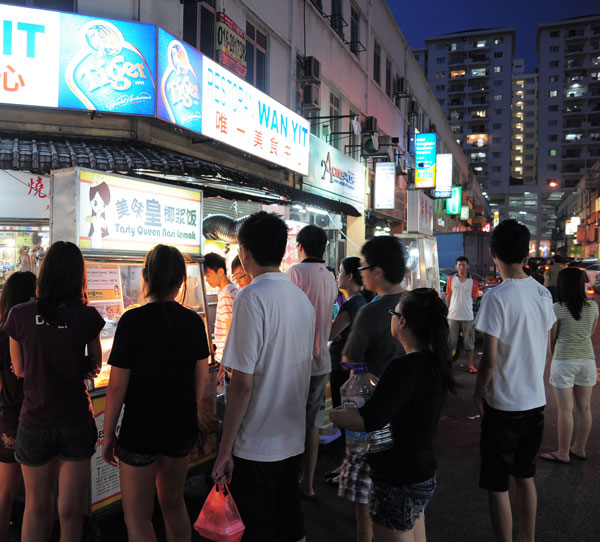 more >>
An All Day & Anytime Malaysian Favorite
This is an special Chinese Nasi Lemak with the coconut rice is a pale yellow. The basic rice set of anchovies, fried peanuts, boiled egg, cucumber slices and sambal. Toppings include fried chicken, original or spicy, stingray curry, chillied squid or curried mixed vegetables!
18:00-22:30, daily

Nasi Lemak Special (RM4.00)

2, Jalan Prima Setapak 3, Off Jalan Genting Klang, Setapak, Kuala Lumpur, Wilayah Persekutuan (+6012-7718908)
Wahab's Cendol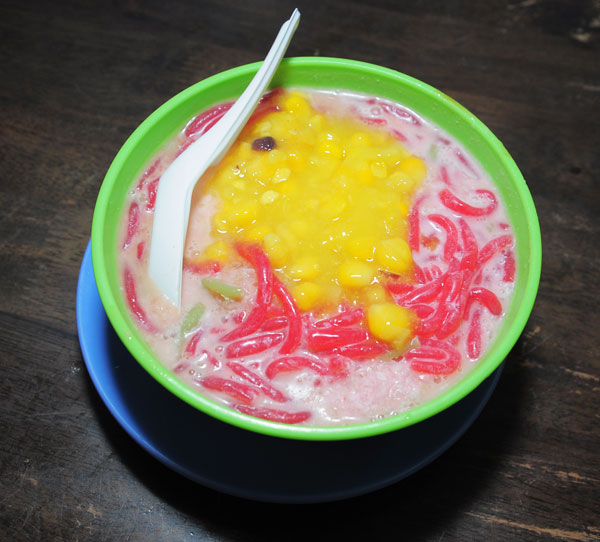 more >>
A Thirst Quenching Malaysian Dessert

Cendol and Rojak Sotong (Malaysian curried vegetable salad with squid) are "siamese twins", try them together!
Cendol is a shaved ice palm sugar dessert with pandan sago strands which provides cool respite from hot sun in Malaysia. Today, it has evolved into different variations with the addition of cream corn, red beans, fermented glutinous rice and even the famous durian.
10:00-00:00, daily

Cendol Biasa (RM1.50) Rojak Sotong (RM4.50)

No. 43, Jalan Rampai Niaga 5, Setapak, Kuala Lumpur, Wilayah Persekutuan (+603-41435578)