Get vaccinated, get rewarded!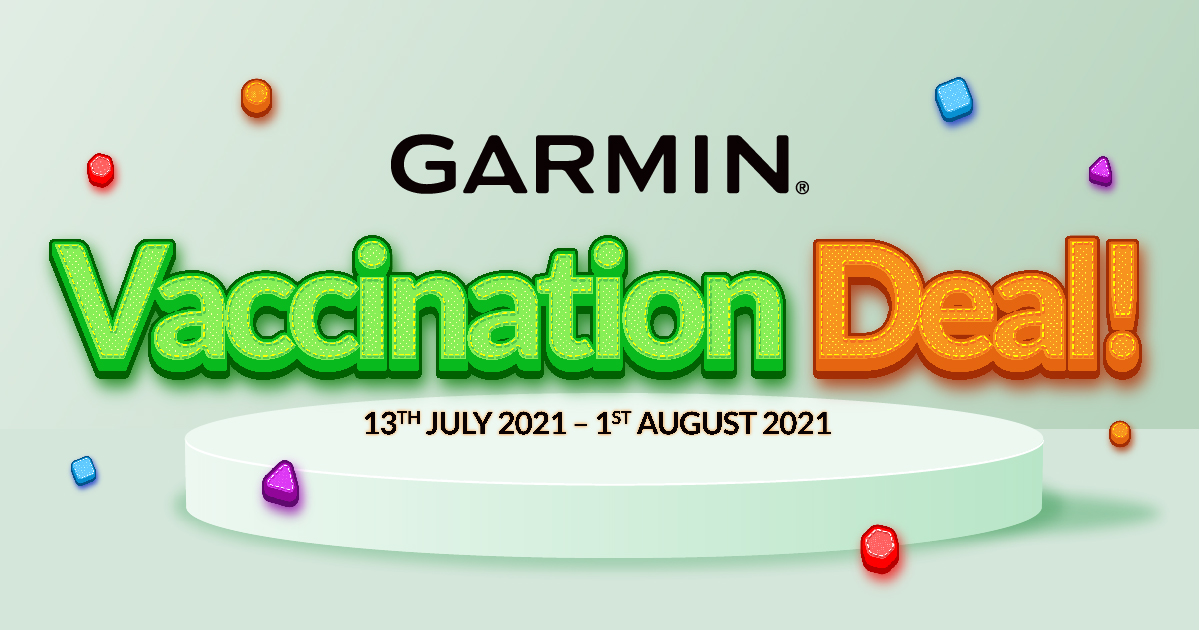 An elevated heart rate is an early sign of a common cold, flu or coronavirus. Not just that. The COVID-19 virus can cause blood oxygen levels to drop dangerously low (ideally, it should be 95% to 100%), which is an emergency even when you feel well, or indicate no symptoms of the virus.
Garmin smartwatches were not designed or intended to monitor or diagnose diseases, you can use Garmin smartwatches to monitor both your heart rate and blood oxygen (SpO2) levels throughout the day. By understanding and regularly monitoring your normal resting heart rate and level of blood oxygen, you can be alerted when your oxygen levels are too low, which allows you to seek medical attention, and detect, as early as possible, any infection of COVID-19 – even if you may not have other symptoms.
Blood oxygen level readings cannot and do not replace a COVID-19 test, and low blood oxygen levels may be caused by other underlying conditions or complications besides COVID-19.
From now till 1 August, arm yourself against COVID-19 by getting vaccinated, and rewarded for it with great deals!



Forerunner 245
RM 1,299
RM 1,430

Learn more



Forerunner 245 Music
RM 1,499
RM 1,670

Learn more



Venu Sq
RM 899
RM 930

Learn more



Venu Sq – Music Edition
RM 1,099
RM 1,160

Learn more



Instinct Solar
RM 1,699
RM 1,860

Learn more



Instinct Solar – Tactical Edition
RM 1,899
RM 2,099

Learn more
SHOP NOW AT GARMIN BRAND STORES, SHOPEE AND LAZADA AND AUTHORIZED DEALERS
Rewards don't stop there! Get vaccinated and stand a chance to win a Venu 2/2S.
How to participate:
Post your photo (any form of posing or on the day of your vaccination, etc) using the photo frame template given according to your vaccination status on your IG Feed.
Use "Vaccination, here i come!" for those that registered, while use "Now loading: Antibodies" for those have gotten their vaccination.
Tag @garminmalaysia and #GarminCucukReward in your post caption.
Make sure your profile is PUBLIC before posting and you are all set!
Click here to download the photo frame template and view the tutorial on how to overlay your photo with the template.
*This giveaway ends on 2 August 2021.
**You may still participate in the giveaway even you were vaccinated before the giveaway period.
***Make sure to show the screenshot of your registration or vaccination appointment/certificate from MySejahtera to proof your eligibility. If the winner does not meet this condition required, the next shortlisted candidate will be contacted.
Go to 【News List】