TURN YOUR PHONE INTO A FISHFINDER
Find and catch more fish with your STRIKER Cast sonar device when you pair it with the STRIKER Cast app on your compatible smartphone. You'll be ready to fish in minutes.
Why guess where to find fish? Easy-to-read sonar shows exactly where they are.
Pair this free app with your STRIKER Cast sonar device, and you're ready to start fishing.
Cast far, fish deep. Sonar connects and streams wirelessly up to 200'.
Fish it your way. Choose traditional 2-D or ice fishing flasher modes.
With the STRIKER Cast GPS device, create and view your own Quickdraw maps with 1' contours.
Livestreaming sonar lets you see where the big fish are.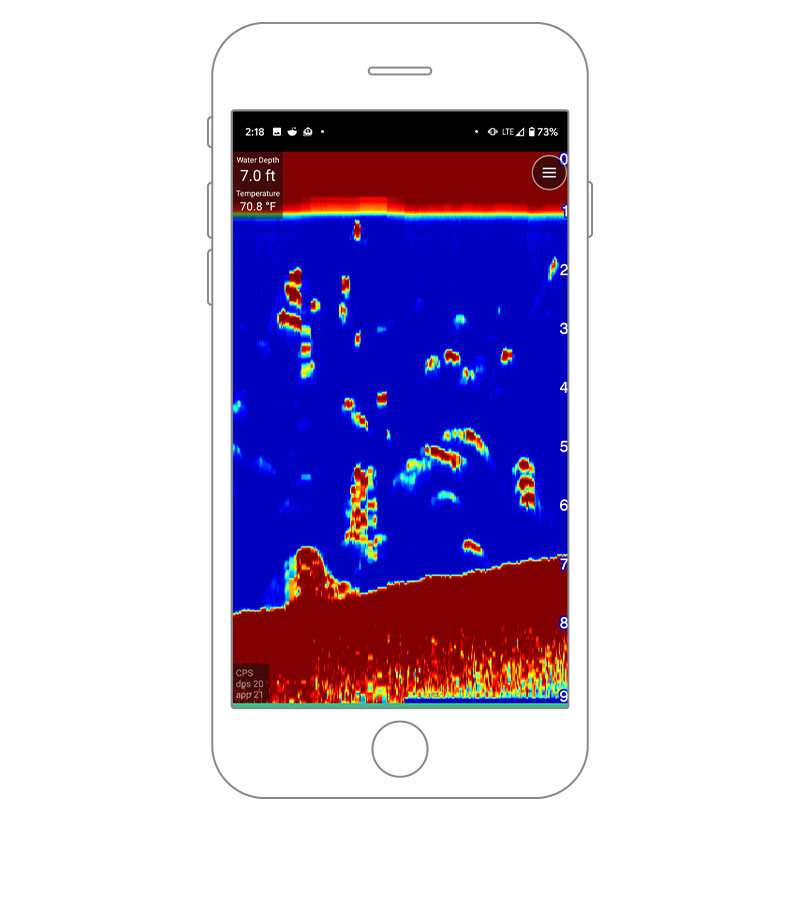 SONAR MADE SIMPLE
The easy-to-use STRIKER Cast app displays sonar on your phone when paired with a STRIKER Cast device. Setup is a snap. And scans of fish and structure locations are easy to interpret.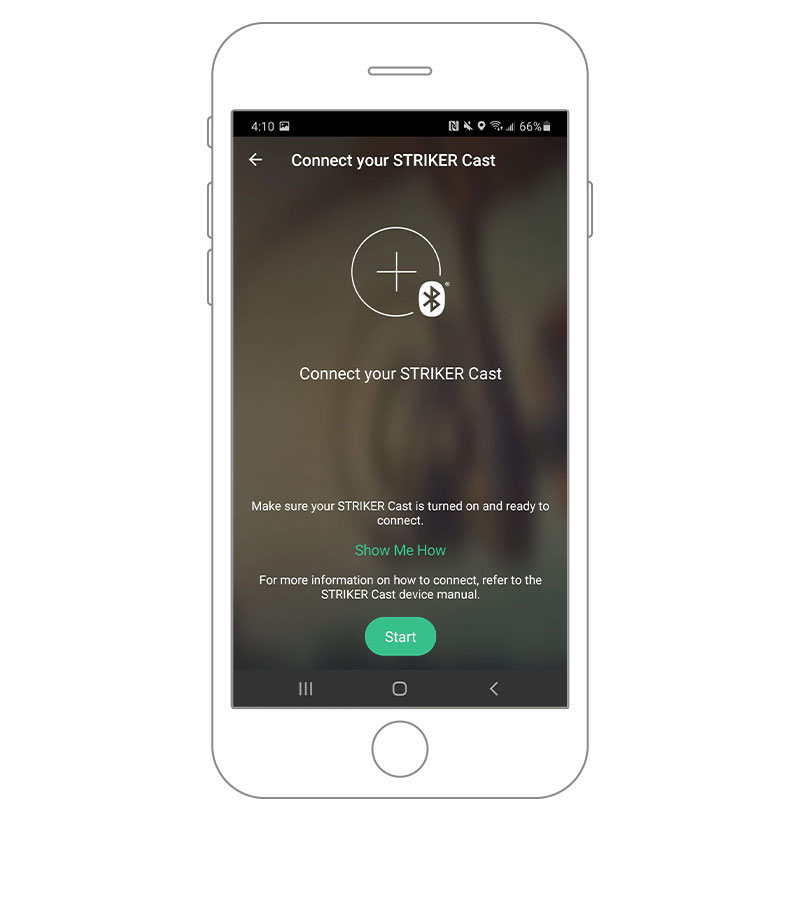 THREE STEPS TO START
Download the free app for your Apple® or Android™ smart devices. Pair it with the STRIKER Cast sonar unit. Now go fishing.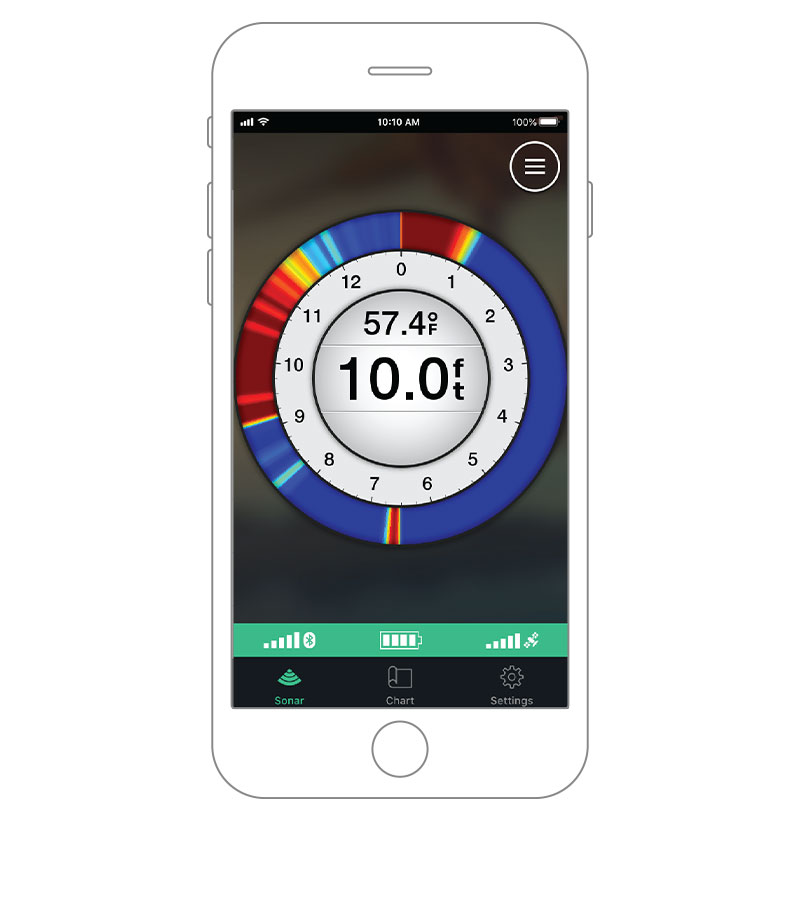 ANY WATER WILL DO
STRIKER Cast sonar works in freshwater or saltwater (and even for ice fishing) to show you fish and structure in crisp detail. You can use it to check water temperature as well.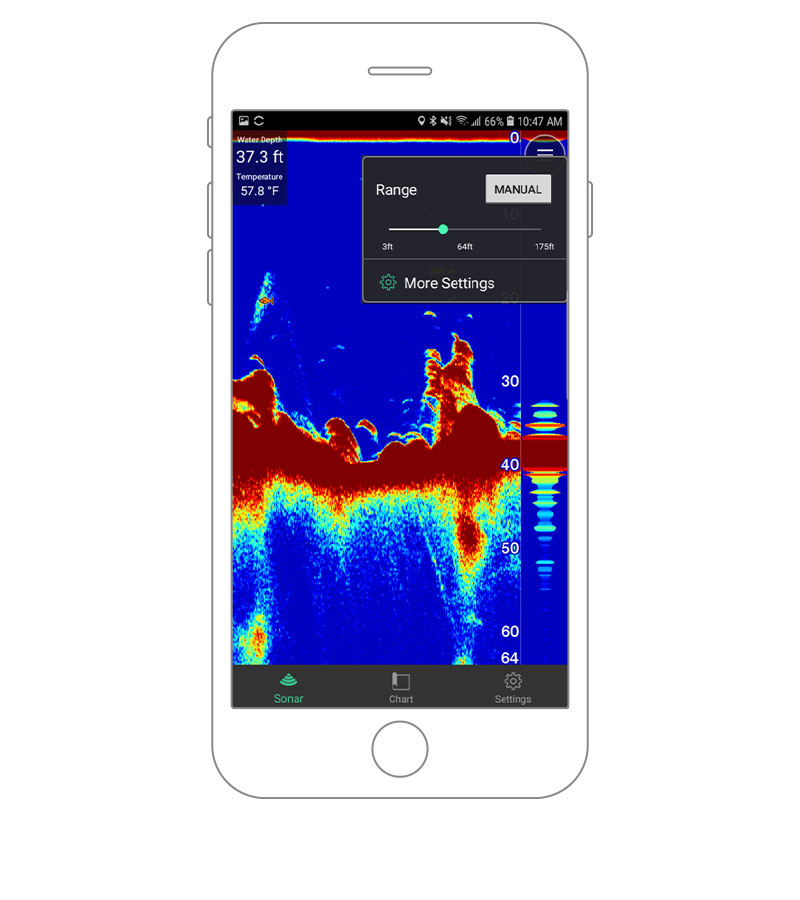 SONAR MODES
Select from easy-to-interpret traditional 2-D sonar and ice fishing flasher modes, with setting adjustments for gain, range and more.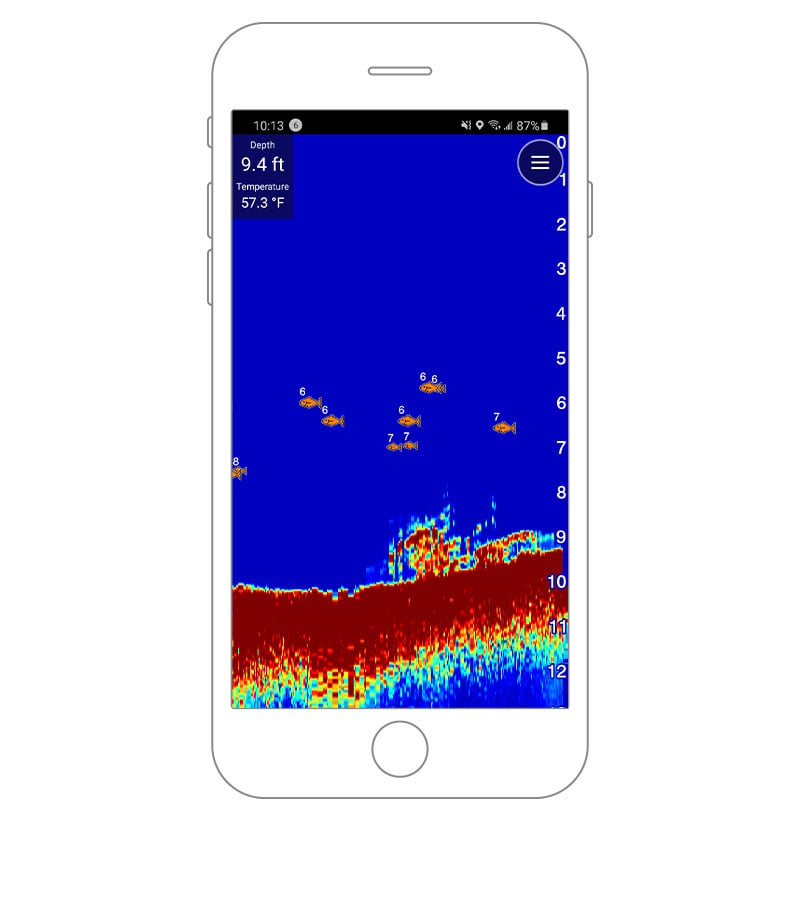 FISH ICONS
To make using sonar even simpler, turn on fish icons to view graphic images of fish targets and their depth readings, so you'll know exactly where to drop your line.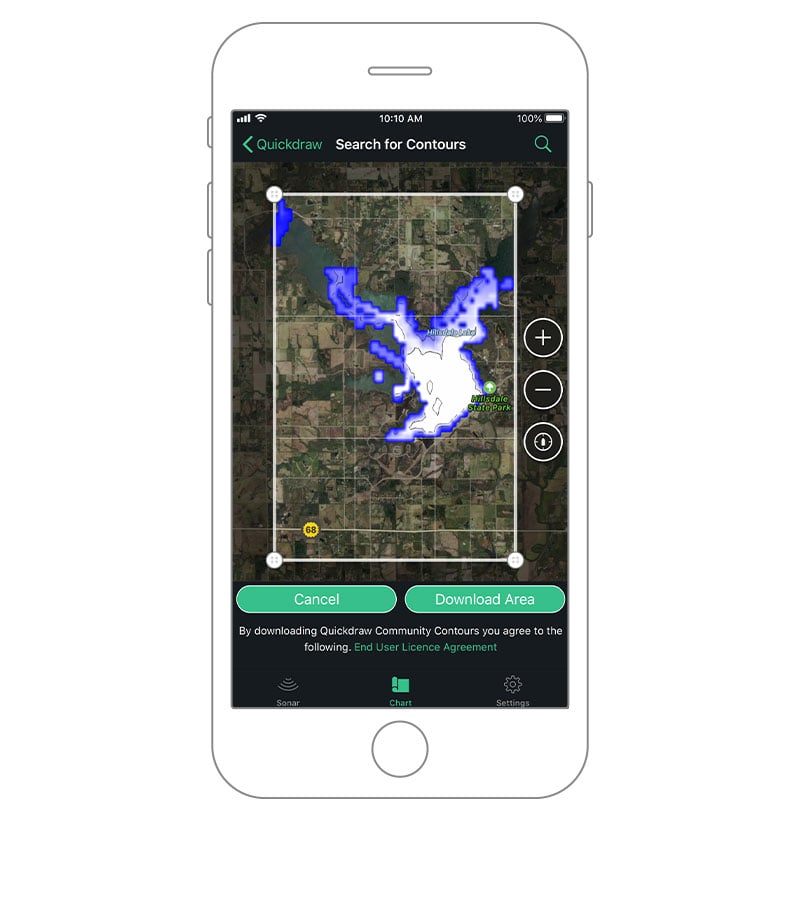 QUICKDRAW COMMUNITY
Access to the online Garmin Quickdraw™ Community lets you download 1' contour maps, so you can remember where you found the best fishing spots.
Experience the Garmin difference.
RECORD QUICKDRAW CONTOURS
Record and create your own Quickdraw fishing maps with 1' contours when paired with the STRIKER Cast GPS sonar device.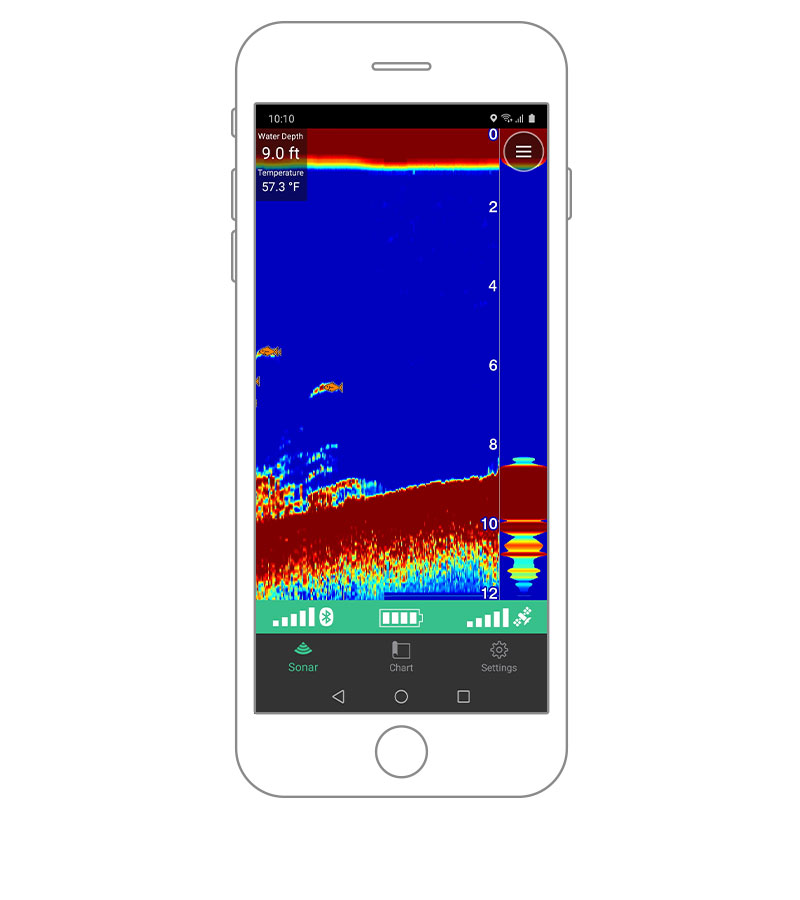 A-SCOPE
Display a vertical flasher along the right side of your screen that shows instantaneously the range to targets along a scale.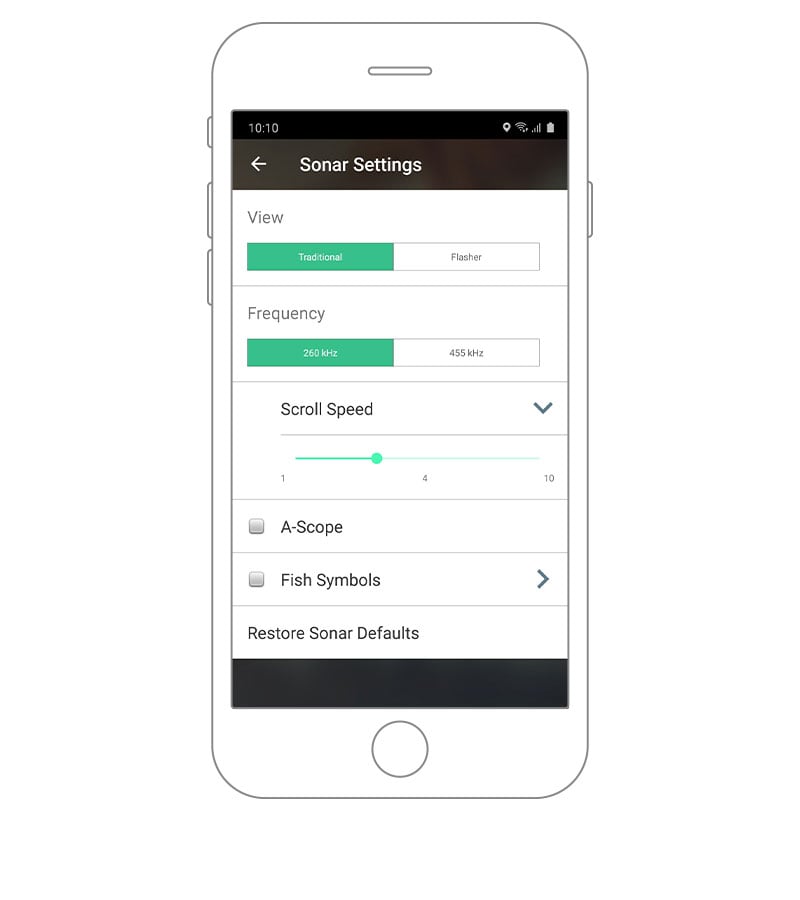 FREQUENCY SELECTION
Adjust the frequency to adapt the sonar for your particular goal. The 260 kHz uses a wider beamwidth, better for locating fish and using in deeper water. The 455 kHz uses a narrower beamwidth, better for rough conditions.
Apple is a trademark of Apple Inc., registered in the U.S. and other countries. Android is a trademark of Google LLC.