Update on 2013/10/23
Convent Light Street Penang (1hr)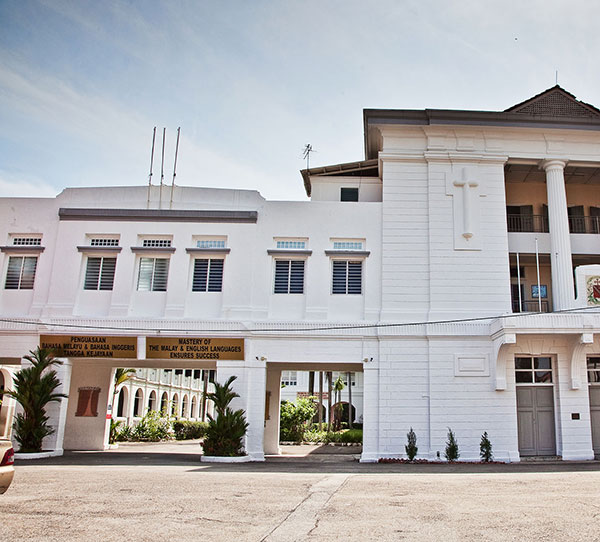 more >>
Historical School to the Fore

Convent Light Street is popularly known as CLS, and retains plenty of its original roots with the likes of the Old Chapel and Old Hall still in existence until today. CLS is one of the oldest schools in Penang, and was previously an orphanage and also a boarding school for young girls from faraway lands.
The historical Convent Light Street School is undoubtely Penang's most popular girls school, and is a famed named in the education world not only in Penang but all over Malaysia. What used to be an orphanage is now a full-fledged school that is based in the old Government House.
07:00-18:00 Mon to Sat, close on Sun

Free Admission

Lebuh Light (Light Street), Georgetown, Penang (+604-2620202 Penang Tourism)
Upper Penang Rd Market (1hr)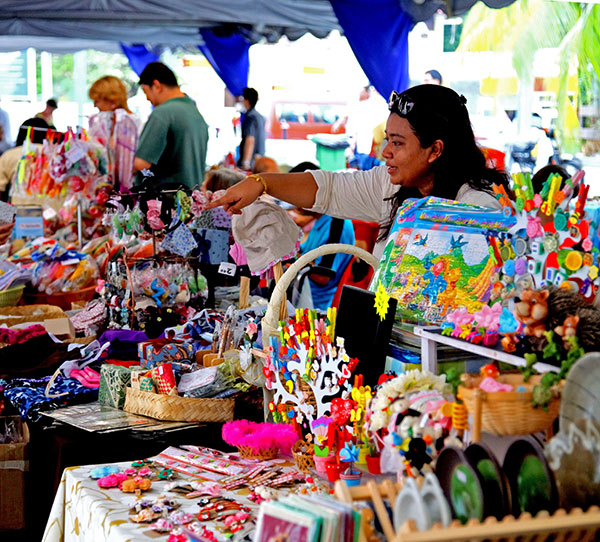 more >>
Local Artistic Offerings Galore!
Held only during the last Sunday of each month at Upper Penang Road, find not only the best offerings in terms of local paintings, handicrafts, souvenirs and home-made food delicacies, but also exciting performances by local artists of Penang at the central performance area.
10:00-17:00, every last Sun of the month

Varies

Upper Penang Rd, Georgetown, Penang (+604-2620202 Penang Tourism)
De Title Dining Cabin (2hr)
more >>
Dining Cabin Worth Exploring!
Housed within a standout purple stand-alone heritage building, De Title Dining Cabin offers an excellent fusion of local and western cuisine, not to mention a tempting collection of grilled chicken and fish options to be explored. The restaurant's pizza and pasta selections are also noteworthy, so are their desserts!
12:00-15:00, 18:00-21:00; close on Wed

Pasta Aglio Olio (RM19.90), Lemon Grass Chicken (RM22.90)

97 Lorong Selamat, Georgetown, Penang (+604-2297961)
Chuang Chun Herbal (0.5hr)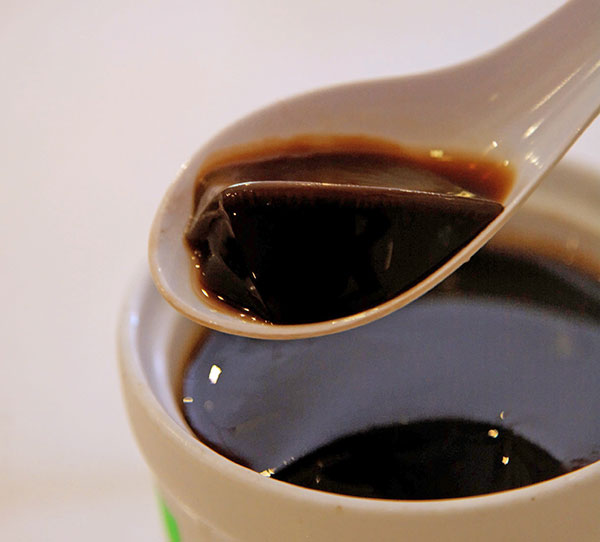 more >>
Health-Boosting Herbal Jelly
Chuang Chun Herbal originated from the state of Malacca, and offers purely herb-based, vegetarian herbal jelly that comes in five different flavors that are Original, Menthol, Pearl, Tian Qi and Ginseng. Each of the herbal jelly offers different health benefits to the consumer, and helps enhance health in different ways.
12:00-22:00, daily

Herbal Jelly (from RM5.00)

Lebuh Farquhar, Georgetown, Penang (+604-2620202 Penang Tourism)
Balik Pulau Scenic View (1hr)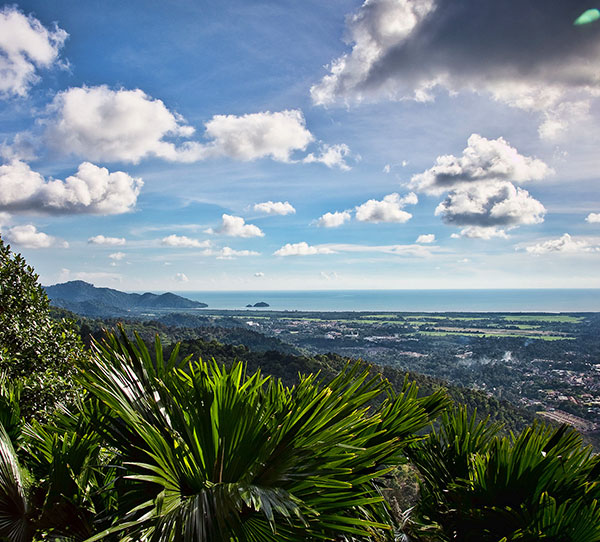 more >>
Gorgeous Bird-eye View of Penang Island!

Balik Pulau Scenic View is extremely crowded during the weekends, thus it is advisable to visit the place during weekdays. If you want to enjoy the local Malaysian fruits, it would be best to visit the place during the day.
While in Penang, do visit Balik Pulau Scenic View, also known as Anjung Indah, where you would have a bird-eye view of the gorgeous Penang Island from a high altitude while enjoying delicious local fruits such as mangosteen, durian and rambutan that are sold within stalls in the area.
09:00-18:00, daily

Free Admission

Balik Pulau Lookout Point, Jalan Tun Sardon, Balik Pulau, Penang (+604-2620202 Penang Tourism)
Gertak Sanggul Jetty (1-2hr)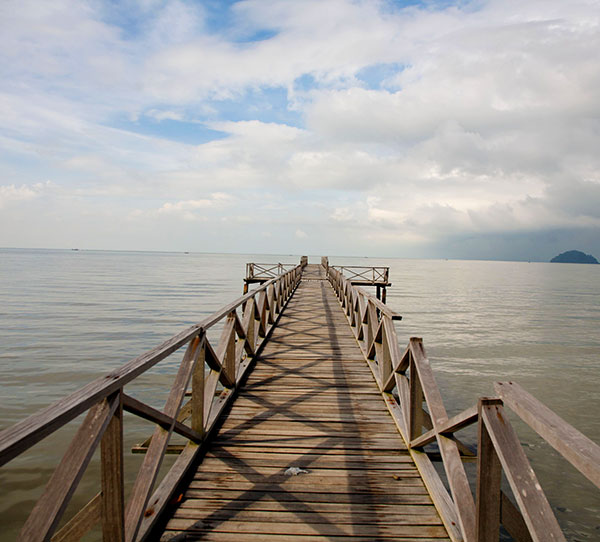 more >>
The Perfect Sunset View!

Find exciting wooden swings hanging from trees along the beaches of Gertak Sanggul near the jetty that you can swing on, while open sea fishing enthusiasts can also book a boat with the locals if you fancy a spot of fishing here!
Gertak Sanggul Jetty offers probably the most gorgeous of sunset views in the whole of Penang Island, with its backdrop of fishermen boats and the calm sea providing photographers and nature lovers with an ultimately-breathtaking view of the sun setting! Gertak Sanggul is also popular for its excellent seafood delicacies.
Open 24 Hours

Free Admission

Jalan Gertak Sanggul, Bayan Lepas, Teluk Kumbar, Penang (+604-2620202 Penang Tourism)
Restoran Good Friend Seafood (1.5hr)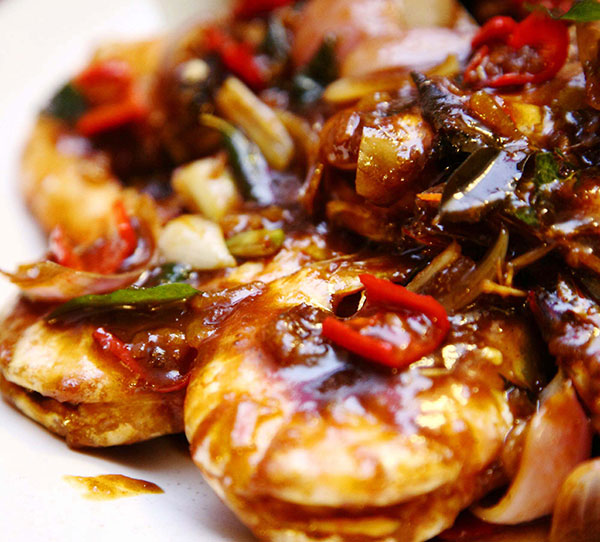 more >>
Outstanding Seafood and Meat Delicacies!
If you like to enjoy seafood and meat delicacies in a formal setting, Restoran Good Friend Seafood in Teluk Kumbar would be an excellent option! With outstanding delicacies such as steamed marble goby fish, fried pork knuckles and the famous Teluk Kumbar satay available here, there is something for everyone!
11:00-22:00, daily

Steam Clam (RM18.00), Signature Crab (RM50.00)

19A, Sunway Prima, Lintang Sungai Tiram 5, Bayan Lepas, Penang (+604-6430118)
Village BBQ & Steamboat (1.5hr)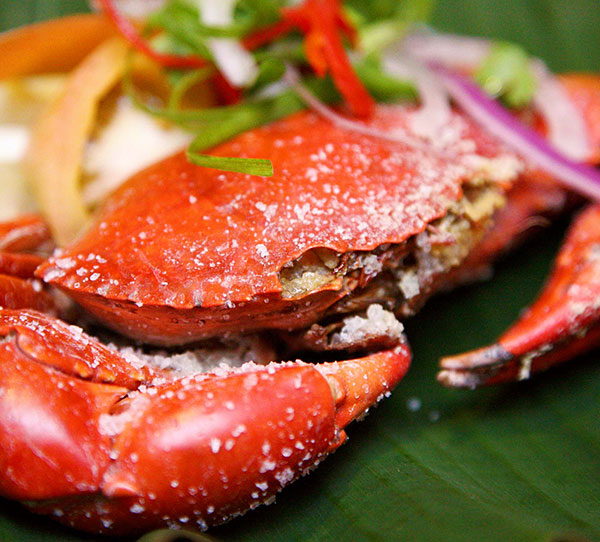 more >>
Steamboat and BBQ Dishes Anyone?

Explore up to 30 different types of imported beer at Village BBQ & Steamboat, a spectacle quite spectacular to say the least especially in a steamboat restaurant!
Village BBQ and Steamboat offers not only the usual steamboat delicacies and food varieties, but also a host of ala-carte dishes that once can choose from such as mouthwatering charcoal-grilled BBQ meat offerings, not to mention almost 30 different options of imported beer to select from!
18:00-23:00, daily

Snow Ice (RM6.90), Charcoal BBQ (from RM8.00)

2 Lebuhraya Peel, Penang, Penang (+604-2273076)
Friendship Seafood (1.5hr)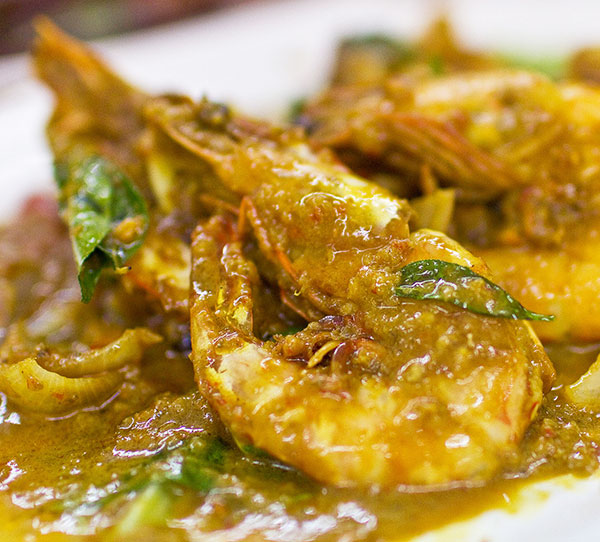 more >>
Spread of Glorious Seafood Dishes!

Friendship Seafood is not only famous for its traditional seafood recipes, but also for its heathy fruit offering, the nutmeg! The nutmeg is a very famous fruit in Penang, and can be eaten fresh as a fruit or processed as nutmeg juice to be consumed.
From Vietnamese-style stir fried prawns all the way to the famous shark fin chicken soup and stir-fried mussels with chili paste, Friendship Seafood would be the place to explore if you want to taste seafood cooked in traditional, home-made recipes! Also try their nutmeg fruit, in physical or juice form!
16:00-00:00, daily

(From RM15.00)

1 Jalan Impian 2, Balik Pulau, Penang (+6012-4562022)