Update on 2013/07/24
P. Ramlee House (0.5-1hr)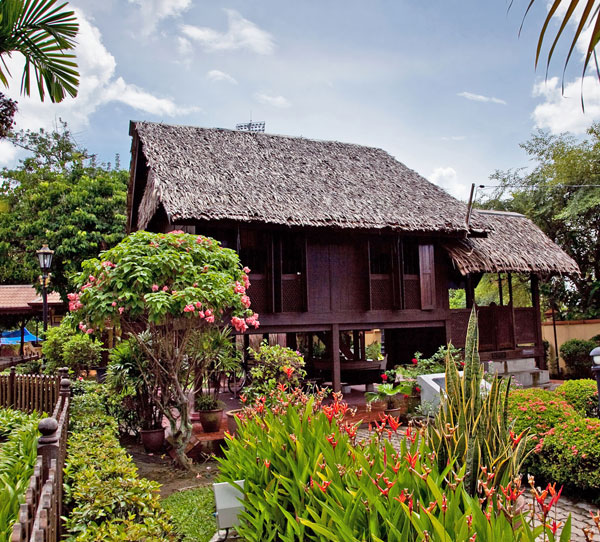 more >>
A legend's origins
It looks like any Malay village home but this is recognized by the state to commemorate Malaysia's most famous entertainer that is P. Ramlee. This is a replica of the home he was born and grew up in and features photographs and special items belonging to the late star.
Tue to Sun 10:00-17:00; Fri 10:00-12:00, 15:00-17:00; close on Mon

Free Admission

4 Jalan P. Ramlee, Georgetown, Penang (+604-2620202 Penang Tourism)
Penang Islamic Museum (1-1.5hr)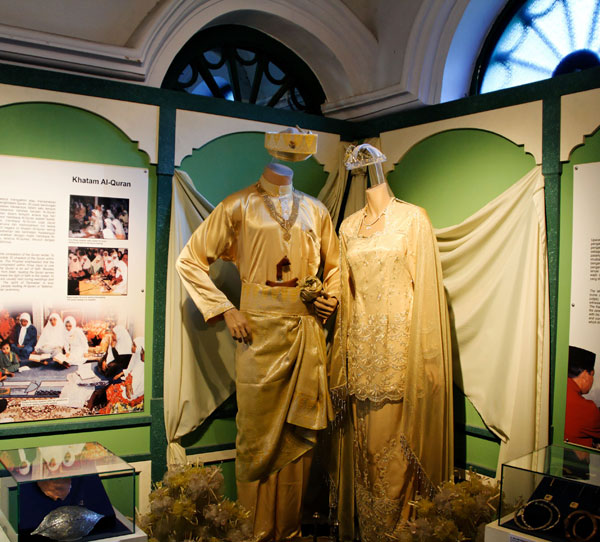 more >>
Tribute to Malay leaders
Built by Syed Mohamad Alatas, the mansion features Islamic and Straits influences in architecture. It now functions as an education channel pertaining to the development of Islam in Penang, Malay settlement as well as notable personalities from the 19th to 20th centuries in the spreading of Islam.
09:30-14:00, 9:30-16:00 (fasting month), close on Tue

Adult (RM3.00), Student (RM1.00)

128 Armenian Street, Georgetown, Penang (+604-2620172)
Toh Soon Cafe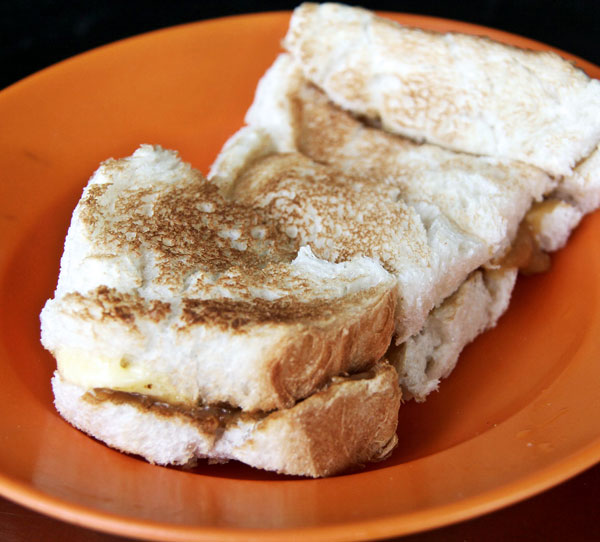 more >>
As good as tradition gets

Be prepared to wait or share tables with strangers as place is limited and they can only toast 4 slices of bread at any one time.
Back alley, grimy surroundings do nothing to faze eager breakfast goers from slurping down perfectly soft-boiled eggs with crispy and fluffy toast lathered with margerine and Toh Soon's special coconut jam and capping the treats off with a cup of local coffee, on its own, with sugar or milk.
08:00-18:00, close on Sun and Chinese New Year

Kopi Susu (RM1.80)

Campbell Street, Off Penang Road, Georgetown, Penang (+604-2613754)
Char Kuey Teow (Kafe Kheng Pin)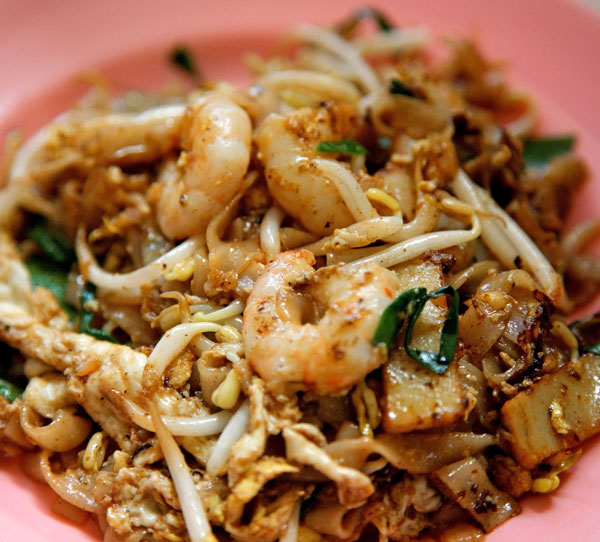 more >>
A beautifully smoky aroma
An institutional delicacy, Char Kuey Teow is flat rice noodles tossed over high heat, mixed with prawns, egg, bean sprouts, cockles and a splash of chili (optional). This stall serves a pretty good rendition of it and with just enough a portion size, you have more space for more food.
08:00-14:30, close on Mon

(From RM3.00)

80 Jalan Penang, Georgetown, Penang (+604-2620202 Penang Tourism)
Cucur Udang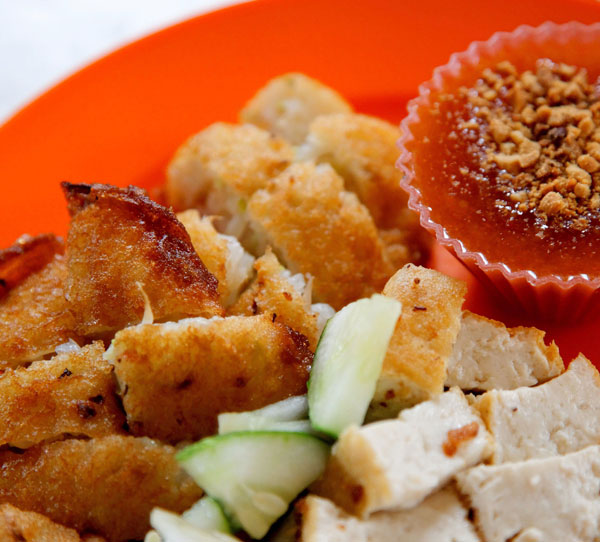 more >>
Crunchy and addictive fritters
Made simply from bean sprouts, shrimp and flour, this pro has managed to hook the crowd with his tasty fritters. It comes accompanied by slices of cucumber, fried beancurd and ladled over is their unique peanut sauce that brings the robust dish that is sweet and a little spicy together.
12:00-20:00, close on Sun

(From RM0.60)

Next to 2 Lebuh Tamil, Georgetown, Penang (+604-2620202 Penang Tourism)
Ais Tingkap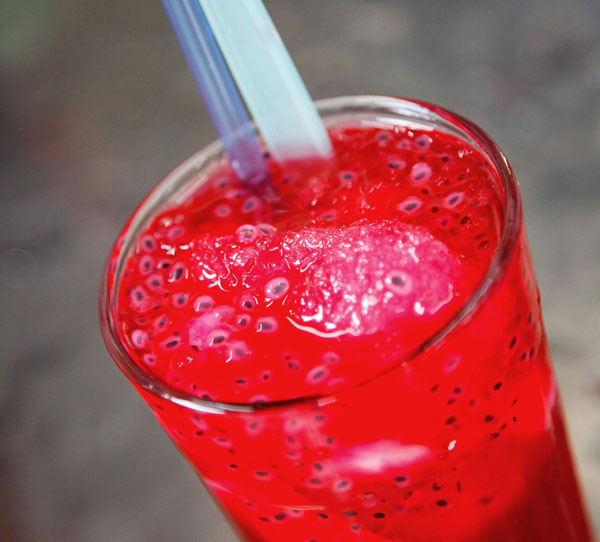 more >>
Instant refreshment!

For a creamy treat, go for the 'ice kacang' that consists of shaved ice and toppings like peanuts, brown sugar, milk, corn or 'cendol' made with coconut milk, green beans and brown sugar syrup.
An interesting sight of a drink with dots of seeds floating in it. The seeds are actually basil seeds and goes with pieces of coconut flesh, rose syrup and shaved ice with a hint of some herbs as well to balance the sweetness.One of the traditional drinks hardly found today.
12:00-20:00, close on Sun

(From RM1.20)

Next to 2 Lebuh Tamil, Georgetown, Penang (+604-2620202 Penang Tourism)
Kapitan Keling Mosque (0.5-1hr)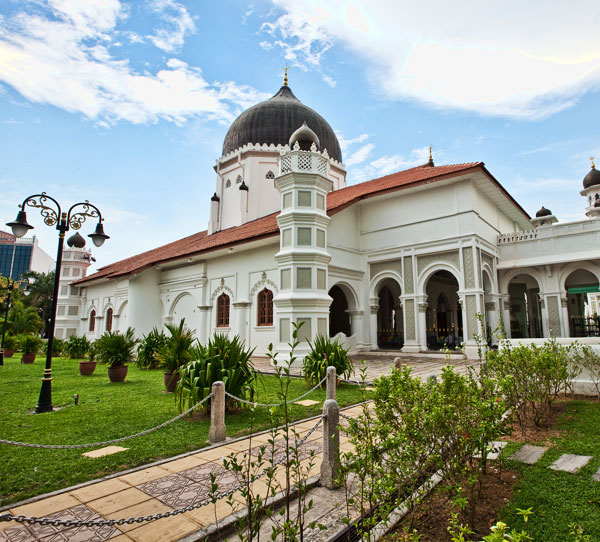 more >>
Landmark of history and ethnic
Founded by leader of the Indian-Muslim community in 1801, it was originally a single-storey structure before it was redesigned by a German architect. It now is part of Georgetown's "Streets of Harmony" and features Moghul-style domes with crescents, a towering minaret and stained glass windows with a Star of David.
13:00-17:00 Sat to Thur, 15:00-17:00 Fri, close on Sun

Free Admission

Corner of Lebuh Buckingham & Jalan Masjid Kapitan Keling, Georgetown, Penang (+604-2620202 Penang Tourism)
Penang Malay Art Gallery (0.5-1hr)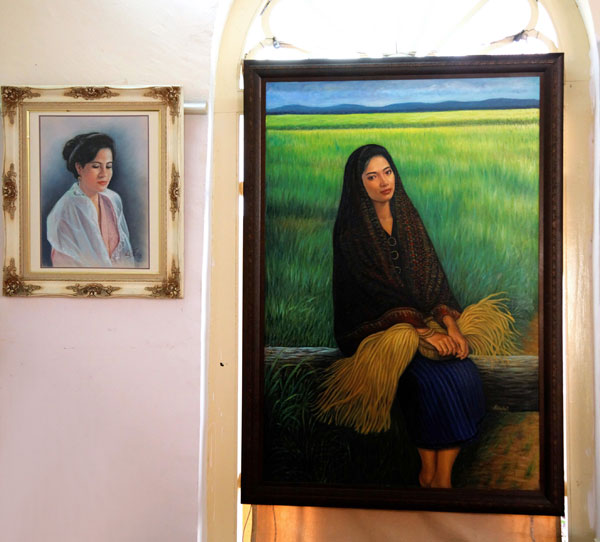 more >>
Appreciating arts
A place for talented Malaysian artists to showcase their works to the world, the gallery features works comprising various types of methods such as oil painting, sculptures and thematic works. These pieces are up for purchase as well and definitely a place to visit for people who love art.
12:00- 20:00, close on Sun

Varies

167 Lebuh Chulia, Georgetown, Penang (+6016-4160859)
QEII - The 360 Waterfront Venue (1-1.5hr)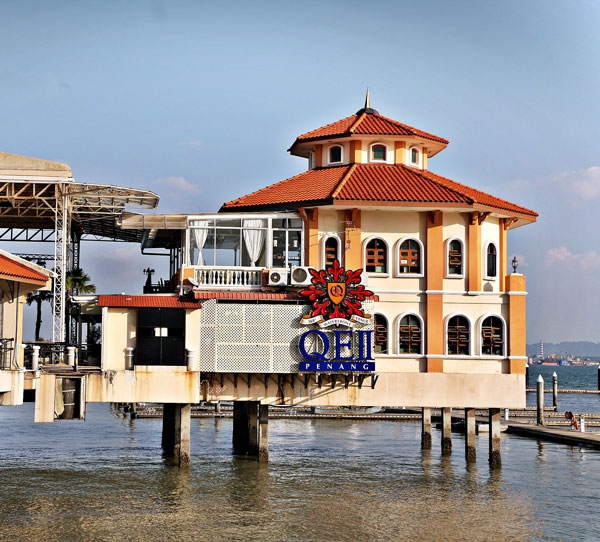 more >>
Basking in the sunset
A walk by the pier in the evening is a calming and refreshing one and as the sun sets, pick a spot to dine overlooking the calm ocean and silhouettes of boats and ferries. There is a range of establishments ranging from lounge types, casual dining and more exclusive ones.
18:00-00:00, daily

Lobster Bisque (RM16.00)

Tanjong City Marina, Church Street Pier, 8A Pengkalan Weld, Georgetown, Penang (+604-2612126)
Nostalgie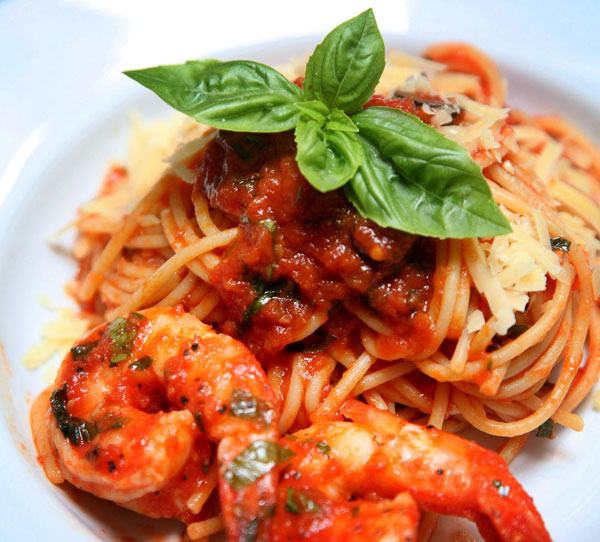 more >>
Throwback to the past
Walk in and be greeted by the various antique items that are placed thoughtfully to create an ambience of yesteryears while Western art pieces hang on the wall to bring a blend of East and West. As a café, it serves familiar Italian food, some Asian, cakes and coffee.
Tue to Fri 12:00-15:00, 18:00-22:00; Sat and Sun 11:30-22:00; close on Thu

Pizza (from RM22.00)

34 Lorong Stewart, Georgetown, Penang (+604-2610977)
Hameed Pata Special Mee (Esplanade Foodcourt)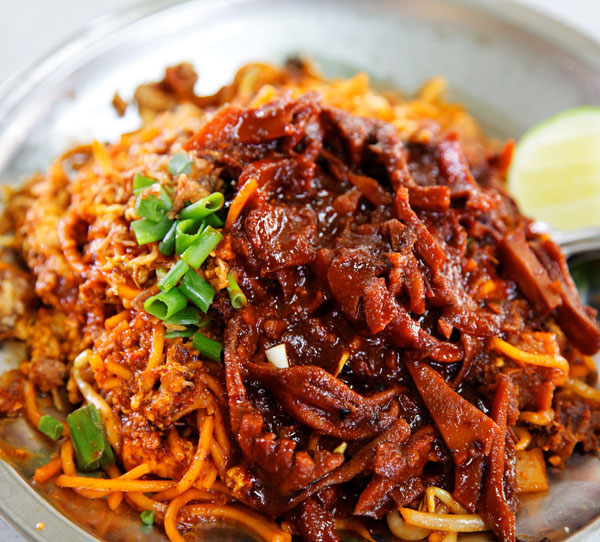 more >>
A spicy treat!

An immensely popular stall,it can get crowded at peak hours. Be patient, order a cup of icy cold coconut shake from the next stall.
If you are not used to spicy food, tell the seller to go easy on the chili when frying your plate of squid noodles (Mee Goreng Sotong). Noodles and their special sauce are fried then topped with the signature squid sambal and squeeze of calamansi gives it an extra zing.
12:00-20:00, close on Sun

(From RM 3.50)

No 6, Kota Selera, Jalan Padang Kota Lama, Georgetown, Penang (+604-4313371)
K.K. Ang Chicken Wings & Satay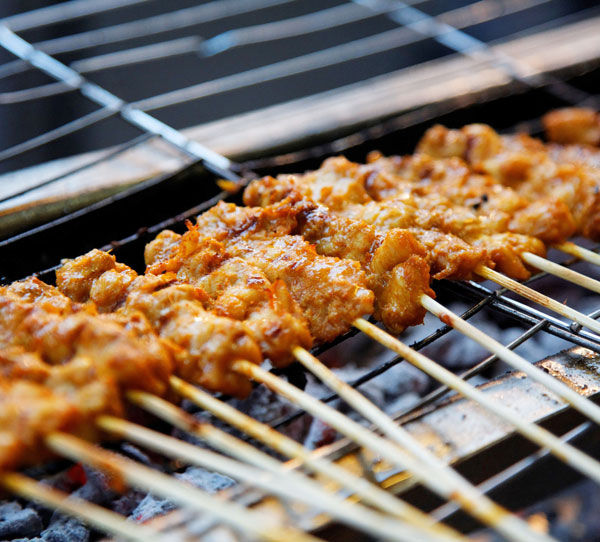 more >>
BBQ goodness
Many of us love a good piece of barbequed meat and chicken wings is a firm favorite with its sticky sweet flavor and finger-licking tastiness. Meanwhile, the chicken satay features chicken meat marinated with spices, stuck on bamboo sticks and grilled on charcoal - excellent with a thick peanut sauce.
17:30-23:30, daily

1 stick of satay (RM0.60++)

Lebuh Leith, Georgetown, Penang (+604-2620202 Penang Tourism)