Update on 2013/05/15
Taiping War Cemetery (0.5hr)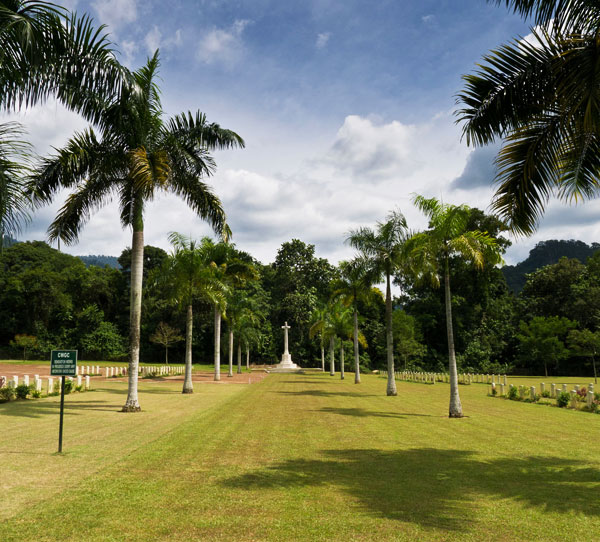 more >>
Remembering the Heroes
The rows of neatly arranged white memorial tombs against natural green backdrop is a solemn reminder of the 850 British, Australian and Malaysian heroes who perished in World War II with over 500 individuals, sadly, unidentified. It is maintained in tip-top condition by the Commonwealth War Grave Commission.
Open 24 hours, daily

Free Admission

Jalan Bukit Larut, Taiping, Perak (+605-2552772 Perak Tourism)
Burmese Pool @ Taiping (2-2.5hr)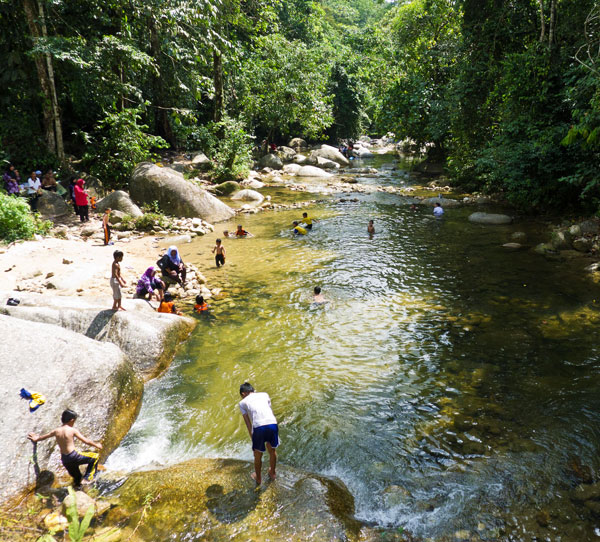 more >>
Refreshing Chill Out!

As entrance is free, there is no facilities at the Burmese Pool therefore be prepared with your own food and dry clothing.
Formed by numerous flowing streams in Bukit Larut, the Burmese pool is favorite of locals and some tourists who long to escape a concrete city. And gushing waters just have that calming effect, making it a great place to have a picnic or a long chat.
Open 24 Hours, daily

Free Admission

Jalan Bukit Larut, Taiping, Perak (+605-2552772 Perak Tourism)
Pejabat Daerah Dan Tanah Larut Matang Dan Selama (0.5hr)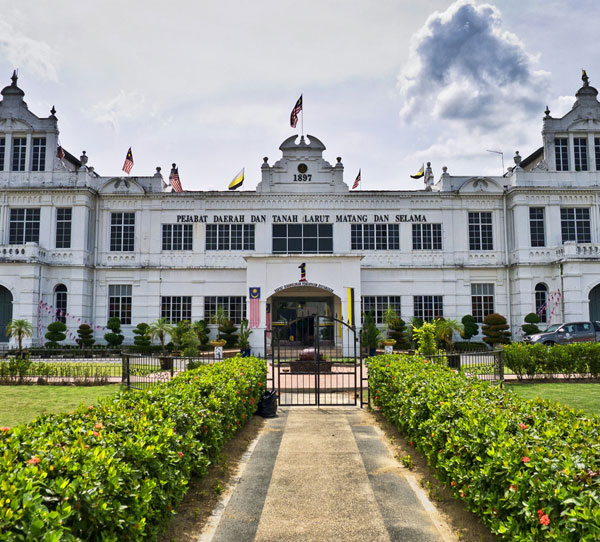 more >>
Majestic Architecture
The oldest administrative office in Malaysia, this building still functions today for the same purpose. White and majestic with colonial influences in the architecture, it is a reminder of how far the country has come, from colonization to independence. The landscape surrounding it brings the place alive.
Open 24 Hours, daily

Free Admission

Jalan Taming Sari, Taiping, Perak (+605-8001963)
Lian Thong Restaurant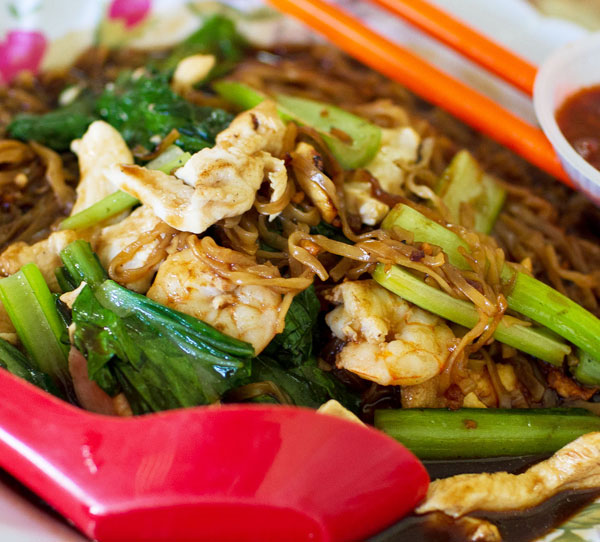 more >>
Simple, Economical & Satisfying!

The signage written in Malay outside the shop says that the restaurant serves food friendly to the Muslims.
Housed in a colonial building, this restaurant is a popular for the salted lime juice and single platter meals of fried chicken with a sweet-spicy sauce with rice (Kerabu chicken) or having the commonly grilled chicken (satay) stir fried, fried noodles or the comforting half boiled egg and toast bread.
08:00-14:00, close on Sun

(RM 1.50-6.00)

5 Jalan Kota, Taiping, Perak (+605-8072645)
Kedai Kopi & Rumah Tumpangan Peace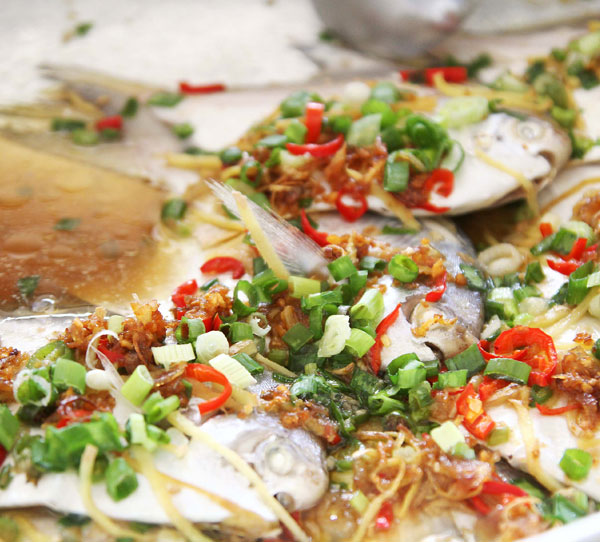 more >>
Here's to a Good Roast!
Love duck? You should try and catch the Roasted Duck here which is tender and juicy, although the skin isn't the crispiest. A must-get (forget the diet!) is the deep fried pork with a light hint of 5-spice powder and dip it into the spicy-sour-sweet dipping sauce for the kick!
10:00-14:00, closed on first day of Chinese lunar calendar month

Roast Duck (RM15), Homecooked Boiled Soup (RM5)

32, Jln Iskandar, Taiping, Perak (+605-8081963)
NYONYA KUIH 2 @ Casual Market (0.5-1hr)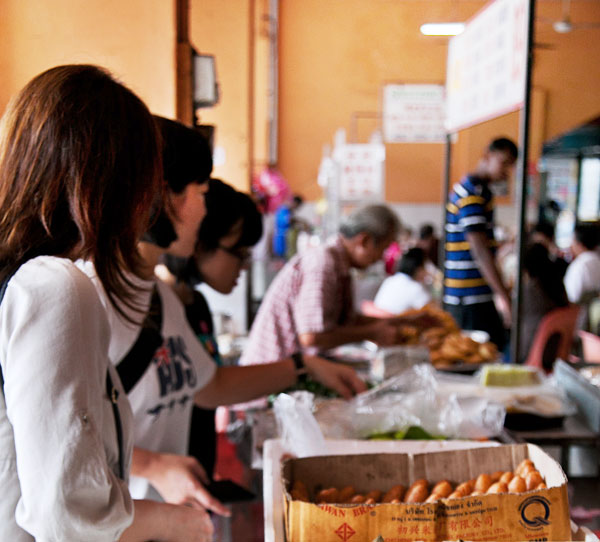 more >>
Sweet Delights!
Nyonyas (descendents of immigrants from China assimilating Malay culture) make delicious desserts such as the blue tinged glutinous rice cake (kuih),multicolored layer kuih, the green bottom-white topped kuih talam or savory ones like 'chai kuih' (yambean in a chewy skin) and up to 30 other varieties for afternoon tea.
12:00-17:00, daily

Spring roll (RM0.80), Potatoes fritters (RM1.00)

Casual Market, Jalan Pangung Wayang, Taiping, Perak (+605-6834057 Perak Tourism)
Taiping Old Mosque (Masjid Lama) (0.5-1hr)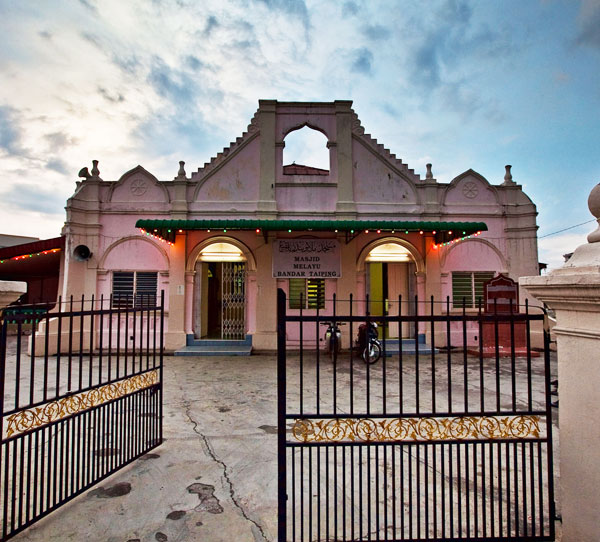 more >>
House of Worship
This century old mosque is one of the town's prominent landmark and features a six-sided front walls and enclosed by a brick wall, quite an architectural feat back in those times! A reminder of religious tolerance, the mosque holds the mausoleum of one revered Muslim scholar named Sheikh Mahbuli.
Outside Open 24 Hours, dialy

Free Admission (only outside)

Junction of Jalan Kota and Jalan Masjid, Taiping, Perak (+605-6834057 Perak Tourism)
King Edward VII School (0.5hr)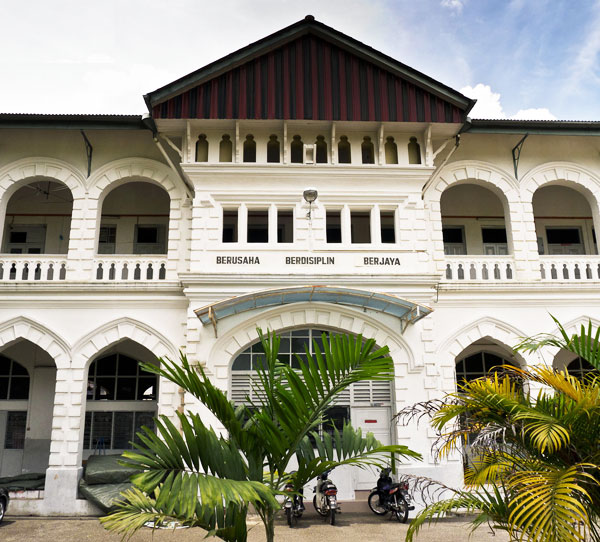 more >>
Pioneering Education

The school started off with less than 20 pupils and through the years, it became a powerhouse in sports like rugby.
Started by the British in 1883, it was only a wooden building then but soon expanded as more people welcomed the idea of learning. Long walkways and high arches reflected Western architect ideas of that time while the nude shades of beige facing a green field is a comforting visual.
Open 24 Hours, daily

Free Admission

SM King Edward Vii Jalan Muzium Hulu, Taiping, Perak (+605-8073191)
Donuts & Bakery @ Taiping Sentral (1.5hr)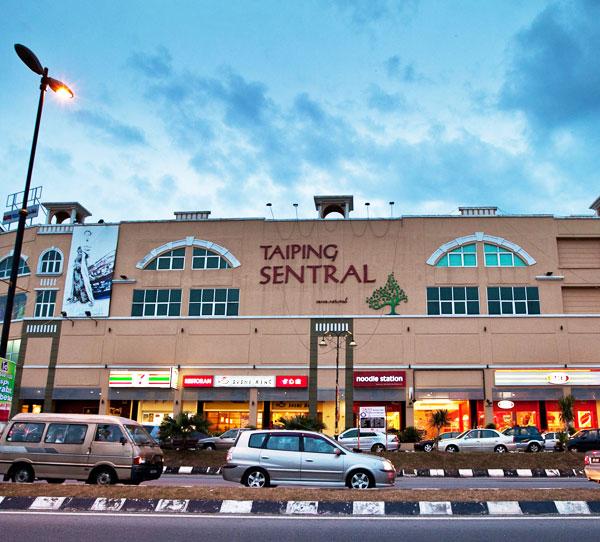 more >>
For the Love of Pastry
Doughnut lovers would be spoilt for choice with the array of flavors to choose from. If the hole-in-the-middle pastry is not your preference, there are also plenty of buns to delight your tastebuds. Enjoy teatime here with a cup of coffee or ice drink in its wi-fi enabled outlet.
10:00-22:00, daily

(RM 1.60-30.00)

G39-40 Ground Floor, Jalan Istana Larut, Taiping, Perak (+605-8081434)
Soon Lee Seafood Restaurant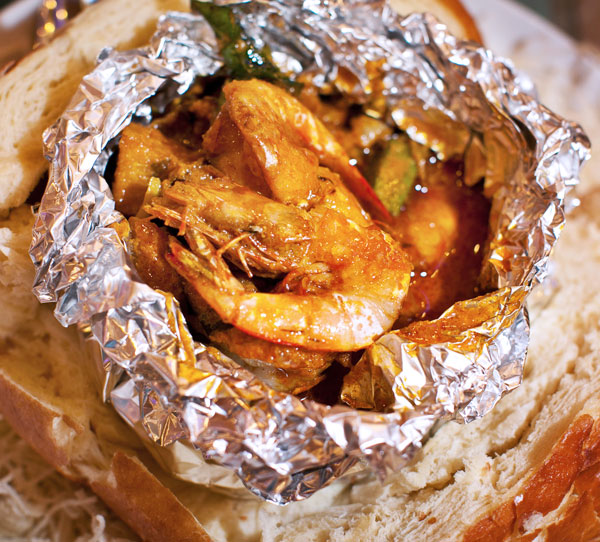 more >>
Culinary, Chinese Style
Peel open the pillowy soft fried bun, dip it into the piquant curry prawn and you'll want more. Sweet red snapper steamed Thai style and simple stir fried vegetables should be enough for 3-4 people. For meats, a combination of roasted duck and chicken will satisfy most tastebuds.
10:30-22:30, close from 15:00-17:30, daily

Char siew noodles (RM12.00 /small plate), Curry Prawn (RM20.00 /small plate)

15 Jalan Dato Chan Swee Ho, Taiping, Perak (+605-8076624)
RESTORAN AIR KACANG TAIPING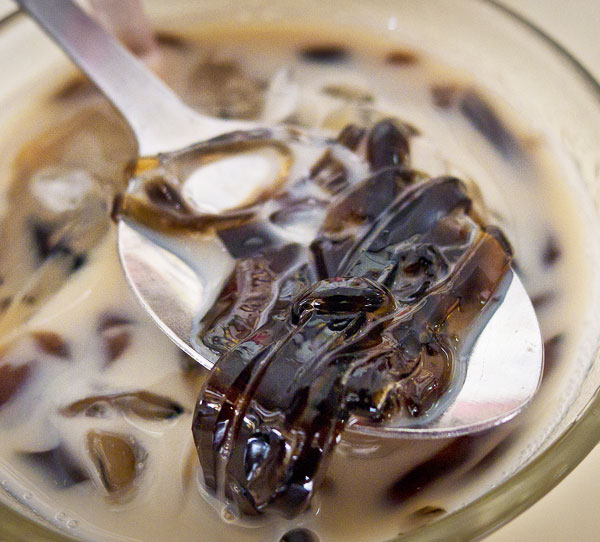 more >>
Come for the Spring Rolls

Have a soyabean drink (preferably without ice to prevent dilution) to complement the delicious popiah.
A very thin piece of dough holds braised turnip strips, chopped beancurd and vegetables - this is known as 'popiah' or the Hokkien spring roll. Watch 40 years of experience roll up these babies and then you sink into an explosion of sweet, crunchy and spicy (if you want) morsel!
07:00-17:00, close alt Thur

Cold Soya Milk (RM1.50), Popiah (RM2.00)

2, Jalan Panggung Wayang, Taiping, Perak (+605-5719966)