Update on 2013/02/20
Turtle Sanctuary & Information Centre (1.5-2hr)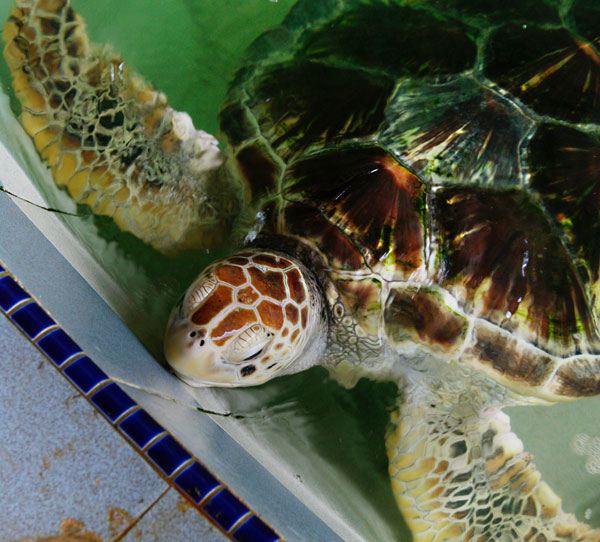 more >>
Wildlife Conservation at Best
The Turtle Sanctuary is a great place to see wildlife conservation efforts in Malaysia. Located next to Club Med along Cherating Beach, the turtle sanctuary is opened to carry out activities including collection and relocation of turtle eggs to the hatchery, as well as the monitoring of their safety.
09:00-13:00, 14:00-17:30 Tue-Sun, 09:00-12:00

Free Admission

Cherating, Federal Route 3, Cherating, Pahang (+609-5819087)
Cherating Beach (1-1.5hr)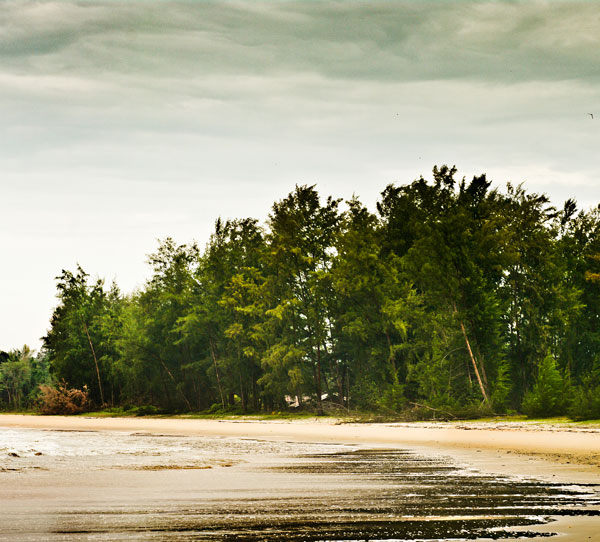 more >>
For Your Seaside Adventure

Cherating Beach is one of the most popular places for turtles to lay eggs in Malaysia. Be sure to contact the Turtle Sanctuary to know when is the turtle egg-laying season.
While you're here, don't forget to experience the unique local culture through its delicious cuisines and activities such as batik painting.
Cherating Beach is undoubtedly the most popular beach in the east coast of Malaysia. It is located a little over 50 kilometres north of Kuantan and is the perfect antidote for the busy city life. This amazing beach also houses the famous Club Mediterranean (Club Med) resort.
07:00-20:00, daily

Free Admission

Kampung Cherating Lama, Kuantan, Pahang (+609-5177111)
Chicken Noodle @ Restoran N.C.Y.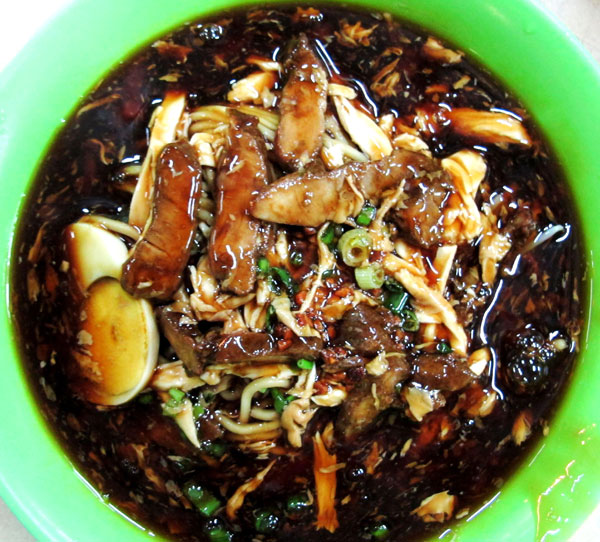 more >>
Taste the Chicken Goodness!
At Restoran NCY along Jalan Wong Ah Jang, there is a chicken noodle stall that has been in business for over 20 years. Rumour has it that this stall serves the best broiled chicken and chicken noodle soup in Kuantan. Care for a taste?
09:00-14:00, 18:00-22:00

Lor Mee (RM3.80), Chicken Noodle Soup (RM3.80)

1733 Jalan Dato Wong Ah Jang, Taman Mahsuri, Kuantan, Pahang (+609-5121666 Kuantan Municipal Council)
Muar - e Kopitiam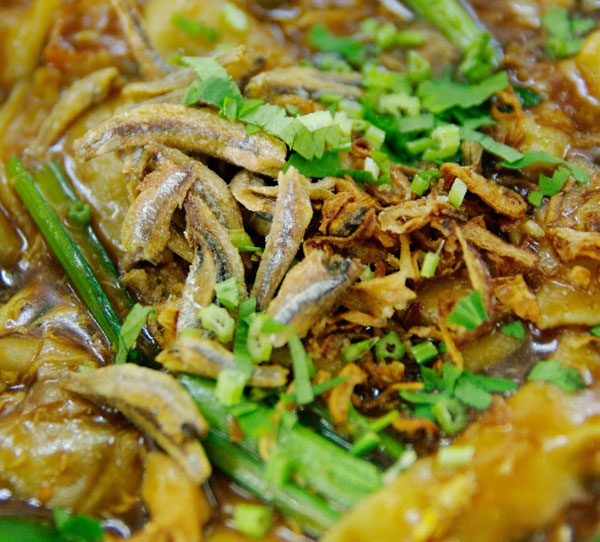 more >>
Wake Up and Smell the Coffee
Muar-E Kopitiam is located by the main road of Jalan Beserah in Kuantan, Pahang. This modern day coffee shop was established in 2004 and has been known to serve one of the best coffees in town. Don't forget to try the signature three-layer coffee and white coffee!
07:00-17:00

White Coffee, Nasi Lemak, Tepung Goreng, Tom Yum Bee Hoon

A643, Jalan Berserah, Kuantan, Pahang (+609-5679324)
Vegetarian Restaurant Soo Ser Yen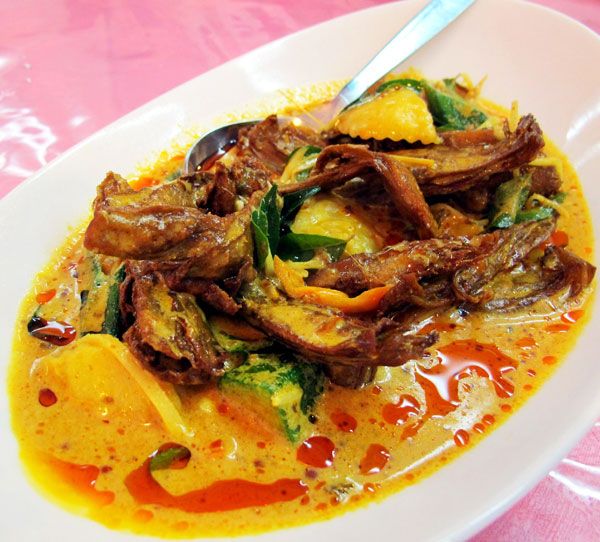 more >>
Go Veggie!
In Kuantan, there is a very popular vegetarian restaurant called Soo See Yen that serves a variety of popular vegetarian dishes and many of their own unique dishes. The homemade tofu is one of their winning dishes. Others swear that their veggie-meats taste better than actual meat!
10:00-14:30, 17:30-21:30, daily

Fried Rice (from RM5)

No. B 94-98, Ground Floor,Jalan Dato Lim Hoe Lek, Kuantan, Pahang (+609-5144872)
Gua Charas (Charas Cave) (1.5-2hr)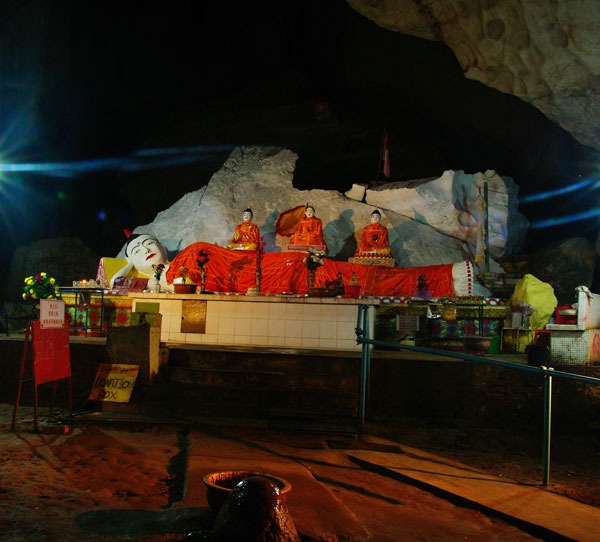 more >>
Into Kuantan's Deep Cave

In addition to the reclining Buddha statue, this cave also has interesting formations that resemble the Chinese goddess Kuan Yin, an elephant, a royal tombstones and many more.
Charas Cave is located off the main road, close to the historical town of Sungai Lembing. It is formed by natural geological changes from the prehistoric time. It offers to its visitors a chance to explore the harmony of both nature and religion.
08:00-18:00, daily

Entrance Fee (RM2.00) for donation

Jalan Sungai Lembing, Charas Cave is located off the main road, close to the historical town of Sungai Lembing, Pahang (+609-5177111 Pahang Tourism)
Sungai Lembing (0.5-1hr)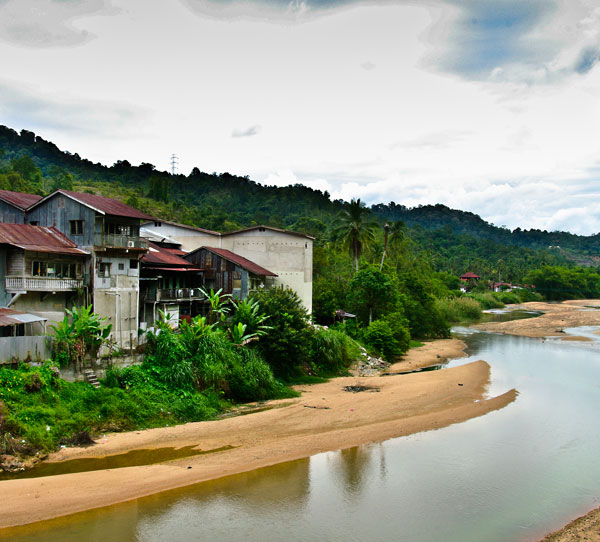 more >>
The River of El-Dorado
Sungai Lembing, also known as the 'El-Dorado' of the east, was once one of the largest subterranean tin mines in the world. The tin-mining activities began when British-owned Pahang Consolidated Company Limited ventured into the state of Pahang and commercially developed the place on a large scale in 1906.
05:00-21:00, daily

Free Admission

Jalan Sungai Lembing, Sungai Lembing, Pahang (+609-5177111 Pahang Tourism)
Sungai Lembing Museum (1-1.5hr)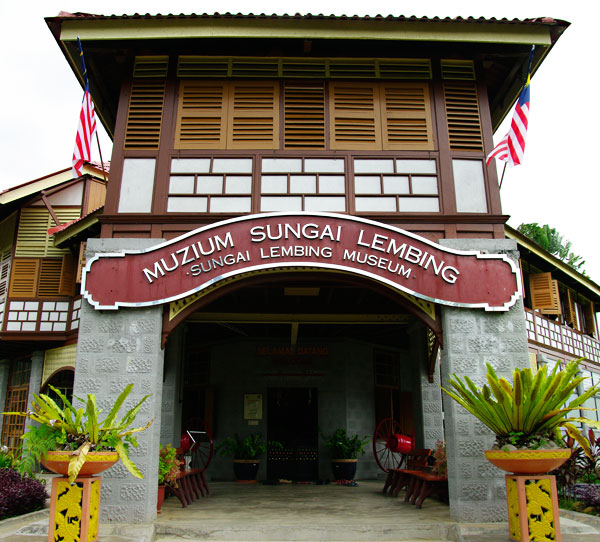 more >>
Malaysia's first Tin-mining Museum

The museum used to be a residency of a British mine officer. The place still retains its British architecture features over the years.
Sungai Lembing Museum is housed in a beautiful colonial-type bungalow that overlooks the entire city of Sungai Lembing . The museum showcases the history of the world-famous subterranean tin-mine that was located in Sungai Lembing. The museum also exhibits many tools, machineries and equipment used in tin mining.
09:00-17:00, Fri close from 12:45-15:00

Free Admission

Jalan Muzium, Kuantan, Pahang (+609-5412378)
Bukit Panorama Sungai Lembing (0.5-1hr)
more >>
Romancing Sungai Lembing
One of the most romantic sites in Kuantan, Bukit Penorama Sungai Lembing is a popular place to watch the sunrise. In 1906, this town was developed and maintained by a British company in conjunction with the expansion of the tin industry - until its cessation in 1986.
Open 24 Hours, daily

Free Admission

Jalan Muzium, Sungai Lembing, Pahang (+609-5177111 Pahang Tourism)