Update on 2012/12/19
National Museum of Singapore (1.5-2hr)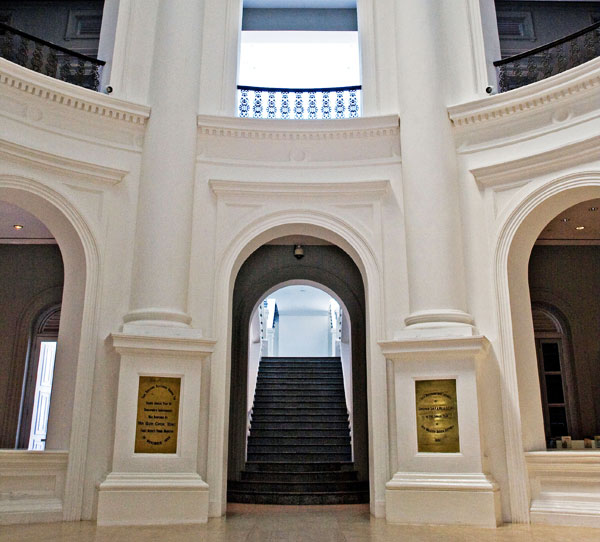 more >>
Contemporary Contrast of Ancient and Old

Take a breathe in the beautiful Fort Canning nature reserve located directly behind the Museum. Drop by the next door Hotel Fort Canning to sip on refreshing Mojitos when you're done from the tropical walk.
This Museum is Singapore's oldest. Refurbished and retrofitted with modern amenities, visitors will enjoy galleries documenting the unique growth of Singapore from backwater port-of-call to first world city state. Additionally, this museum plays host to a mix of countless vibrant festivals and events that shares Singapore's modern city culture.
10:00-20:00, daily

Museum: Free Admission. Galleries: Adults (SGD 10), Seniors (SGD 5)

93 Stamford Road, Singapore, 178897 (+65-63323659)
Chijmes (1-2hr)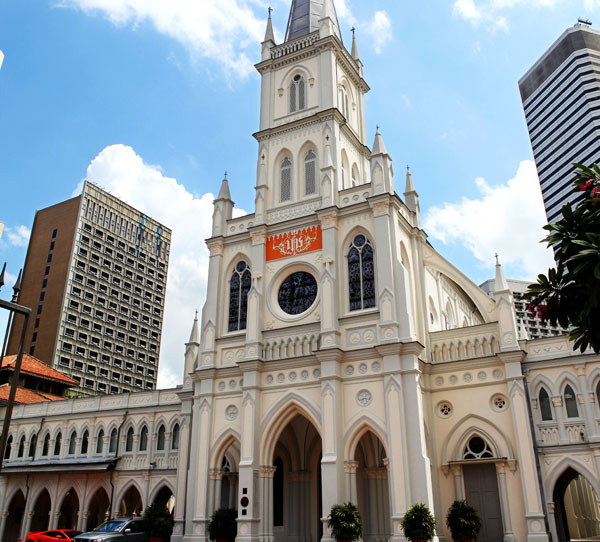 more >>
Meditative Respite to Modern Delight

Sample a bit of otaku fun in Singapore's first maid café, the Cosafe Maid's Café is located inside Chijmes. Careful, there's no Hanky-Panky.
Built in 1850, Chijmes was the first chapel of the Convent. Today, it is no longer a quiet, stone-walled religious architecture, but a fusion of shopping and dining experience right smack in the middle of the city. If you're lucky, spot a grand wedding at the mosaicked Christian Church Hall.
Vary with different restaurants or stores, daily

Free Admission

30 Victoria Street, Singapore, 187996 (+65-63377810)
Armenian Church (1hr)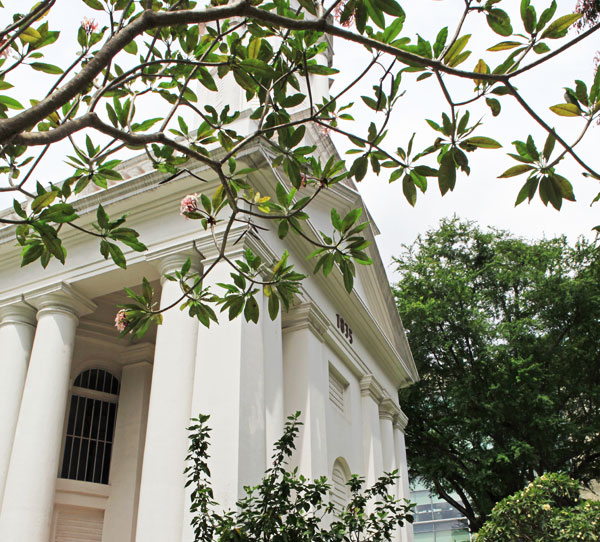 more >>
A Masterpiece of Arches and Columns

George Drumgoole Coleman also had a bridge named after him. It is located a short walk from the Church, and keeps visitors above the Singapore River at Clarke Quay.
Standing from 1835, this ancient was designed by Irish architect George Drumgoole Coleman. It is regarded as his Singapore masterpiece and built in dedication to St. Gregory the Illuminator, the first Armenian monk. The church's lush gardens, detailed interior and exterior architecture, are built along traditional Armenian Church architecture.
09:00-18:00, daily

Free Admission

60 Hill Street, Singapore, 179366 (+1800-7362000 (Singapore Touristline))
City Hall (0.5-1hr)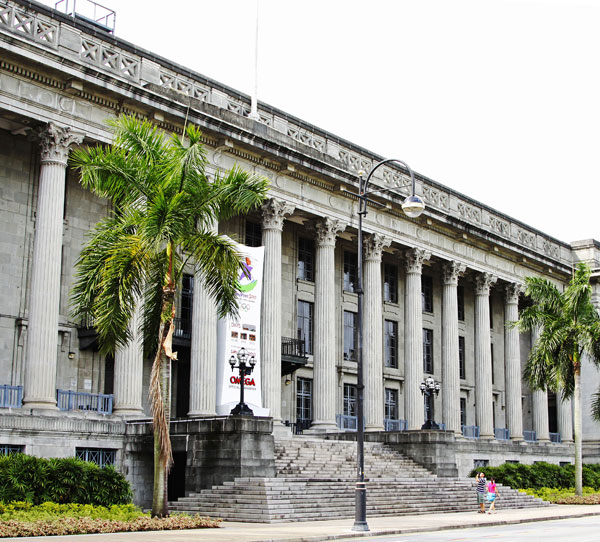 more >>
Where City Law forms the Urban Core

Across the Padang park from City Hall, sits the Boat-House, a premium café cum restaurant that offers a stunning view of Singapore River meeting the Sea.
Formerly the Municipal Building, this building hosted countless events in the country's history. One of which happened on 12 September 1945, when Japanese General Itagaki surrendered to Lord Mountbatten, signifying the end of World War II in Singapore. It was renamed to City Hall in 1951, marking Singapore's city status.
Open 24 Hours Outside, daily

Free Admission

3 St. Andrews Road, Singapore, 178958 (+1800-7362000 (Singapore Tourism))
The Chamber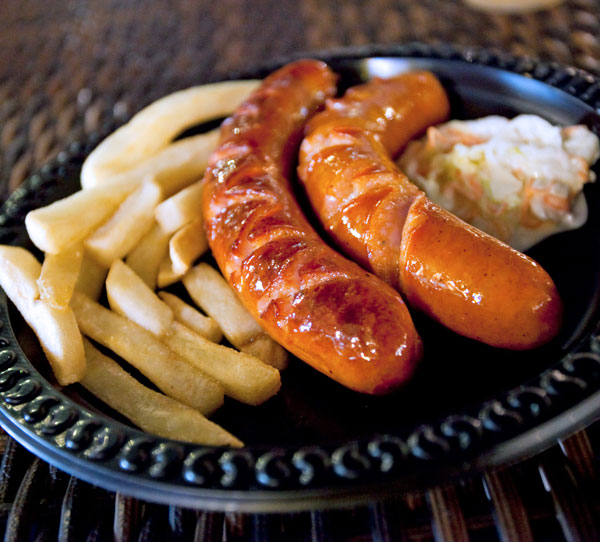 more >>
Sporting Late Action an Alcohol

While alcohols and spirits may be relatively affordable, the snacks and finger food usually aren't. Keep yourself fueled with good food along the many eats at Far East Square before taking on the beer.
The Chamber at Far East Square is second in this chain of popular bar-bistros. Serving American cuisine and a range of alcoholic drinks, this ex-pat's hangout also screens live sports for appreciative fans. Sleepless visitors can look to lively interaction with friendly enthusiasts as another option for late night activities.
16:00-01:00 Mon-Thur, 16:00-02:00 Fri-Sat

Bloody Mary, Martinis, Peach Schnapps

133 Amoy Street, Far East Square, Singapore, 49962 (+65-67381332)
Shanghai Kitchen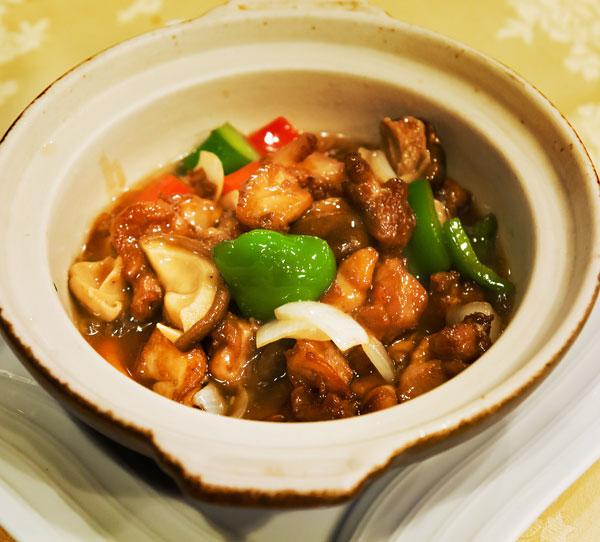 more >>
Affordable Chinese in Bustling Chinatown

If you're done with a good meal there, head to the nearby Scarlet Hotel on Erskine Road and visit the Breeze Rooftop Bar for a cool cocktail, a nighttime breeze and a pretty view of the entire Chinatown.
Located between CBD and Chinatown, this Temple Street restaurant greets its patrons with photos of celebrities peppered all over the windows. Shang Man Lou Restaurant is not well known, but constantly busy at mealtimes. With reasonable prices and cleanliness, foodies tout it as one of THE authentic Chinese restaurants.
11:00-23:00 Mon-Sat

Sizzling Beef with Ginger and Onion (SGD 12), Shanghai Duck Soup (SGD 8)

36 Temple Street #01-02, Singapore, 58581 (+65-62206774)
Cavenagh Bridge (0.5-1hr)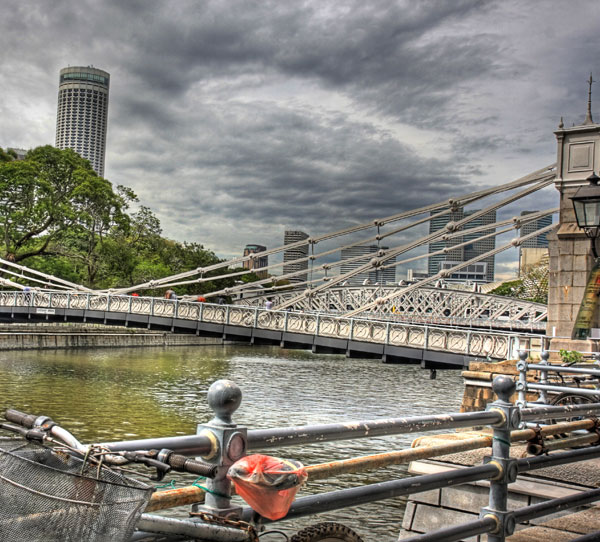 more >>
The Bridge of Past and Present

Use your camera to capture the numerous modern sculpture works near the bridge, including a family of Singapura cats (kucinta or drain cats), recognised as one of the smallest breeds of cats in the world.
From 1870, this installation spans the Singapore River and the Downtown Core. It is one of the oldest and the only cable-stayed suspension bridge in Singapore, built in honor of Major General William Cavenagh, the last India-appointed Straits Settlements' Governor. Visitors now use it to cross the river to City Hall.
Open 24 hours, daily

Free Admission

Cavenagh Bridge, Boat Quay Zone, Singapore(+1800-7362000 Singapore Touristline)
Victoria Theatre & Concert Hall (1hr)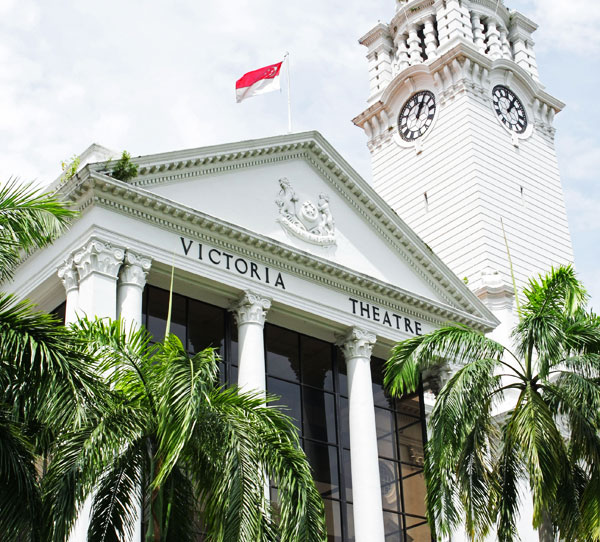 more >>
An Opus of Nurturing Roles
The Victoria Theatre and Concert Hall are two buildings joined by a Clock Tower. This architecture played numerous community services in its lifetime, from being a library, a hospital during the war, a tribunal for war crimes, and today, a theatre and concert hall that houses the Singapore Symphony Orchestra.
09:00-18:30, close on Sat and Sun

Free Admission

9 Empress Place, Singapore, 179558 (+65-63386125)
One Fullerton (1.5-2hr)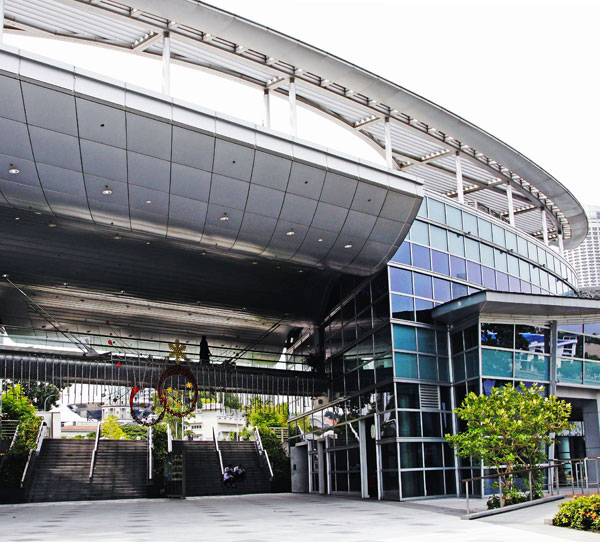 more >>
A Party from Evening till Dawn

The other side of One Fullerton is linked to the Esplanade - Singapore biggest arts and performance stadium.
This vibrant and convenient enclave is directly connected to the Fullerton Hotel with a specially built tunnel. From evening, it becomes a nonstop entertainment station right beside Singapore River. Visitors can view the gorgeous Marina Bay Sands, while dining or sipping martinis from One Fullerton's numerous restaurants and coffeehouses.
11:00-22:30, daily

Free Admission

1 Fullerton Road, Singapore, 49213 (+65-64083800)
IndoChine Group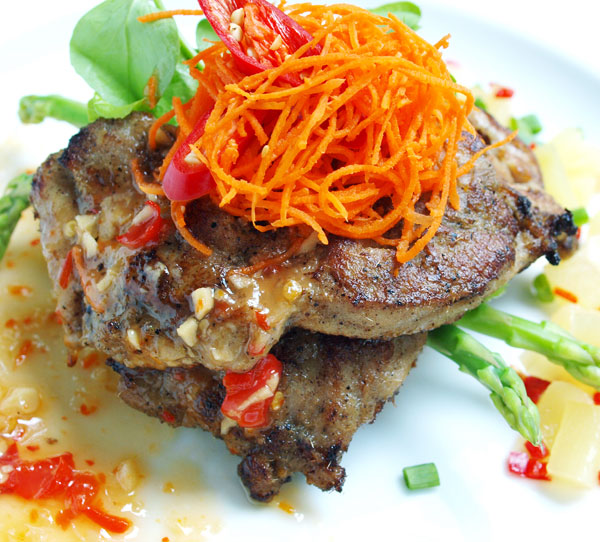 more >>
A Chain of Entertainment and Dining Pleasure

The signature Ocean Mint is a delicious mocktail of tea and generous mint leaves, it's a contemporary virgin mixture that every visitor must try.
The IndoChine Group is made of numerous bars throughout the island and reflects contemporary, sophisticated Asian lifestyle emerging from Indochina's heritage. The Sanctuary provides respite from Orchard Road's traffic while Nude Restaurant grants a cool, private dining experience.
11:00-02:00 Mon-Thur, 11:00-03:00 Fri-Sat, 11:00-01:00 Sun

Ping Kai Savannakhet, Grilled Chicken of Savannakhet, Pho Bo, Beef Noodles Soup

435 Orchard Rd, Singapore, 238877 (+65-63335003)
The Beach Hut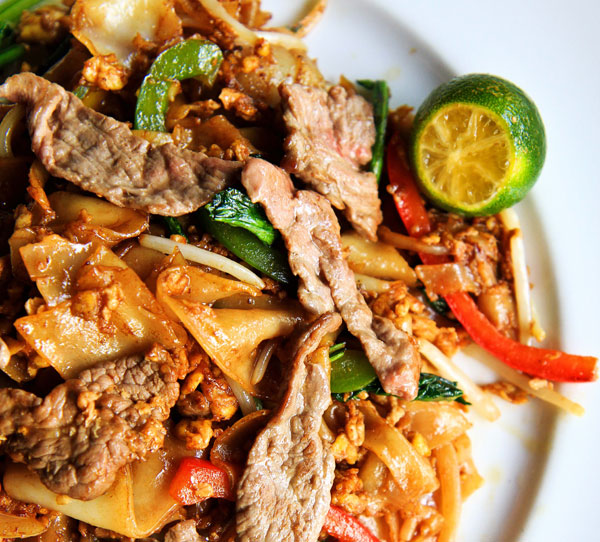 more >>
A Leisurely Sunrise, a Relaxing Sunset

Rent a bike, or two, or even the unique two-abreast tandem bikes for a 2 hour tropical tour of the East Coast Beach, before freshening up at the Beach Hut.
The Beach Hut is communed within Marine Cove at East Coast Park. With its overhanging tropical trees, this little hut is ideal for idyllic rest and dining at any time of the day. Visitors will experience the rustic beaches of the 70s and given insights to western and local cuisines.
11:00-00:00 weekday, 11:00-02:00 Fri and Sat, 08:30-00:00 Sun and PH

Varies

1000 East Coast Parkway Marine Cove Block B Unit 21, Singapore, 449876 (+65-62451932)