Update on 2012/12/12
Melaka Tropical Fruit Farm (2.5-3hr)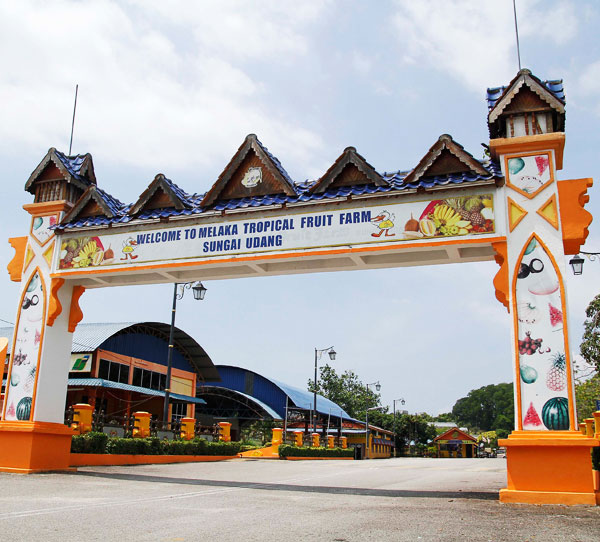 more >>
More than just Fruits!

The farm has chalets, hostel, conference rooms and camping site for rent which are suitable for group trips or team building activities.
Take in the fresh air and the natural scenery at the farm. It is a time of learning how delicious fruits like ciku, langsat, mangosteen, pineapple and many others are cultivated and thrive in this weather. Kids would enjoy watching the camel, rabbits, monkeys, ostriches and goats.
09:00-17:30, close during Hari Raya

Adult (RM4.00), Children (RM2.00)

Sungai Udang, Sungai Udang, Melaka (+606-3510130)
Nasi kandar Pinang Besar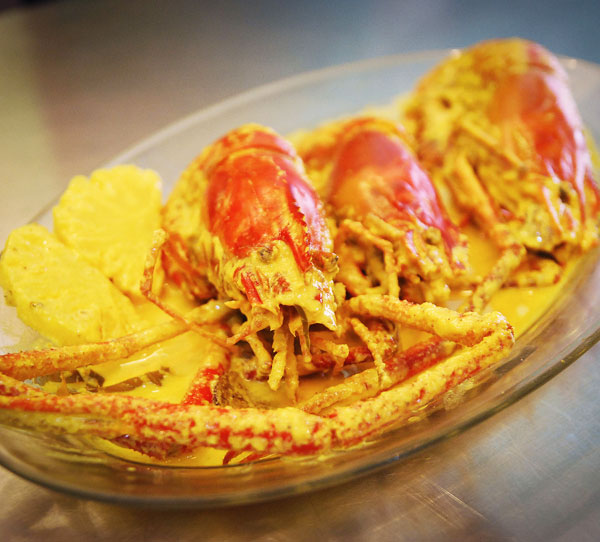 more >>
An Array of Food Choices
It's name may mean rice (nasi) but aside from rice and many dishes ranging from meats, seafood, vegetables cooked in a variety of ways, the restaurant also offers snacks like toast bread, fluffy flat bread (roti canai) and stir-fried dishes such as noodles and rice. A comfortable place to dine.
Open 24 Hours, daily

(RM5.00-20.00)

Jalan Cheng Perdana 1/1A, Taman Desa Cheng Perdana 1, Cheng, Melaka (+606-2836220 (Melaka Tourism))
Uncle & Aunty Coffee House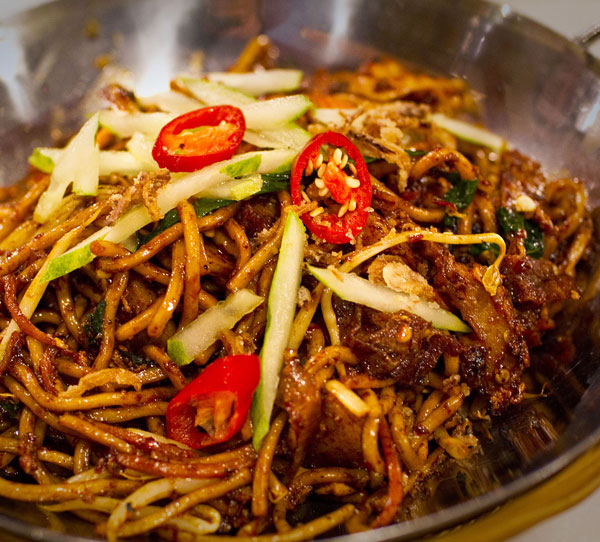 more >>
Relax and Sip a Coffee
In old times, folks would linger at coffee shops over hot drinks. This has not change but modern kopitiams come with new looks yet retaining the essential food and drinks like coffee and toast. For substance, the curry chicken has adequate spices to bring out the best of all flavors.
10:00-01:00, daily

Chicken Curry (RM5.50), Bee Hoon Soup (RM4.50)

2, Jalan Cheng Perdana 1/1c, Taman Desa Cheng Perdana 1, Melaka, Melaka (+606-3125806)
Melaka Sentral (1.5-2hr)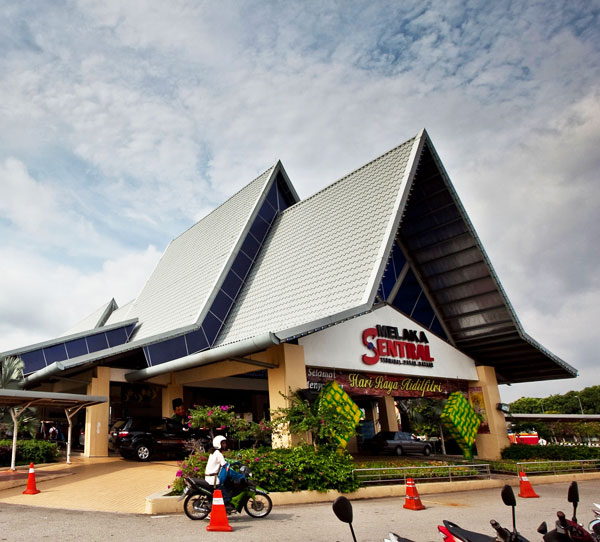 more >>
What about Some Shopping?
Aptly named, the entire area houses plenty of facilities. You can board the inter-city buses from here, shop for fashion items, crafts, tit-bits and more at the 24-hour bazaar, grab a bite to eat at the food court or even visit the wet market to check out interesting raw ingredients.
Open 24 Hours, daily

Free Admission

Jalan Tun Abdul Razak, Taman Melaka City Square, Melaka, Melaka (+606-2881323)
Jumbo Art & Craft (1hr)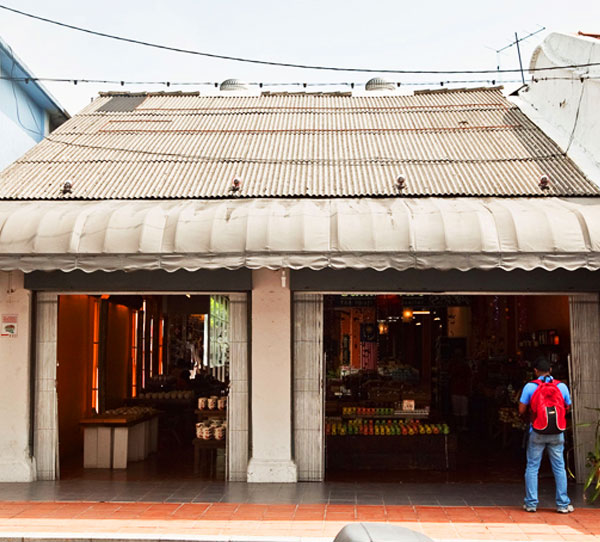 more >>
Shopping for Funky Items
Along Jonker Walk, the Jumbo group of companies have strategically set up a few kiosks that sell clothing, accessories like bags and caps, all based on what they call 'utopia design'. There are also souvenir items that are not so ordinary, definitely making them gifts to keep.
10:00-18:30 Mon-Thur, 10:00-23:00 Fri-Sun

(RM5.00-50.00)

35&37, Jalan Hang Jebat (Jonker Street), Melaka, Melaka (+606-2864389, +606-2813175)
Literature Museum (1-1.5hr)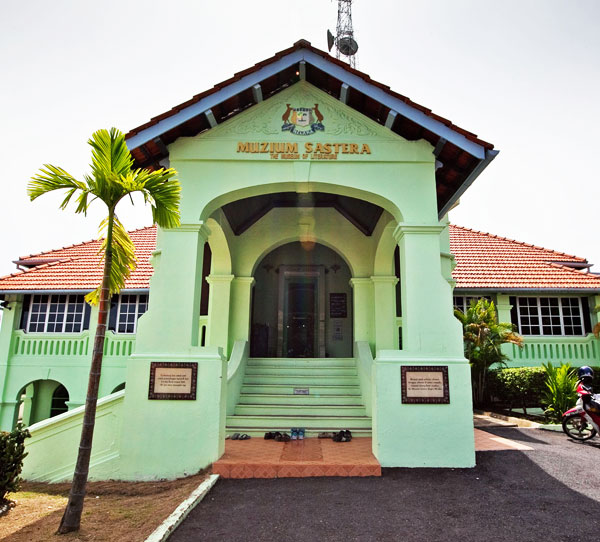 more >>
An Appreciation of History
The story of Melaka from its beginnings is documented here and traces the literary growth from the period of Melaka's sultanate to the present time. The visual media is employed to tell the story of events in the Malay Annals and penalties of the 'punishment under Canon law'.
09:00-17:30, daily

Adults (RM5.00), Children/Students (RM2.00)

Jalan Kota, Bandar Hilir, Melaka (+606-2865311)
Cottage Spices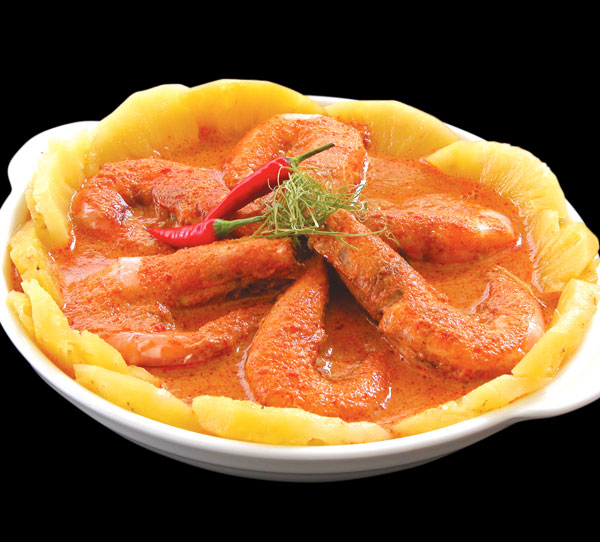 more >>
Traditional and Time - Honored Cuisine

Squid with stinkbeans is also a recommended dish if you enjoy the pungent stinkbeans, which by the way, is beneficial for health.
Cottage Spices remains steadfast to tradition to present Nyonya food in the best possible way. Curry Fish is cooked with homemade curry paste, lending a perfect balance of tastes with fresh fish and is ideal with white rice. A great side would be the simple 'cincalok' (fermented small shrimps) omelette.
12:00-21:00, close on Tue

Cottage Famous Curry Fish

171, Taman Melaka Raya, Melaka, Melaka (+606-2835040)
Pahlawan Walk - Pasar Malam (1-2hr)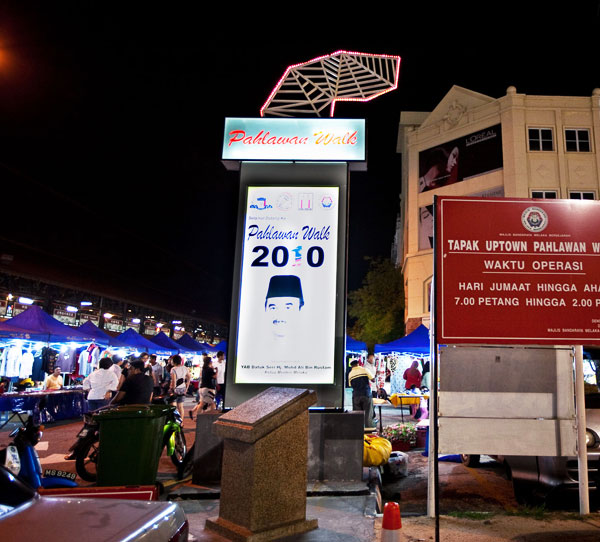 more >>
Lesser Crowd for Leisurely Walk
If you think Jonker Walk is crowded, you can visit this night market. It's suitable if you are looking for cultural-based items like batik, accessories like pins and broaches or cheap 'branded' goods, even car accessories and household equipment. This night market has attracted artists to present their works.
19:00-02:00, close on Mon-Thu

Free Admission

Jalan Plaza Mahkota, Melaka, Melaka (+606-2836220 (Melaka Tourism))