Update on 2012/10/31
Pinang Peranakan Mansion (1-1.5hr)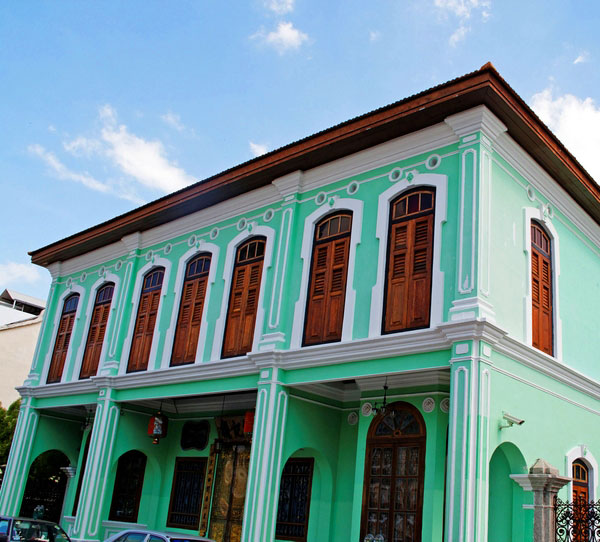 more >>
Lifestyle of a Peranakan

The venue can be booked for private functions but you should ask if photography and videography are allowed during your event.
The adoption of certain Malay customs and British way of life led to the birth of the prominent Baba and Nyonya community, evident in food and culture in Penang. This home recreates their taste for art, displayed in the antiques and its architectural influence from China, Britain and even Scotland.
09:30-17:00 (Prior arrangement is recommended), daily

Adults (RM10.00), Children below 6 is free.

29, Church Street, George Town, Pulau Pinang (+604-2642929)
Masjid Kapitan Kling (1.5-2hr)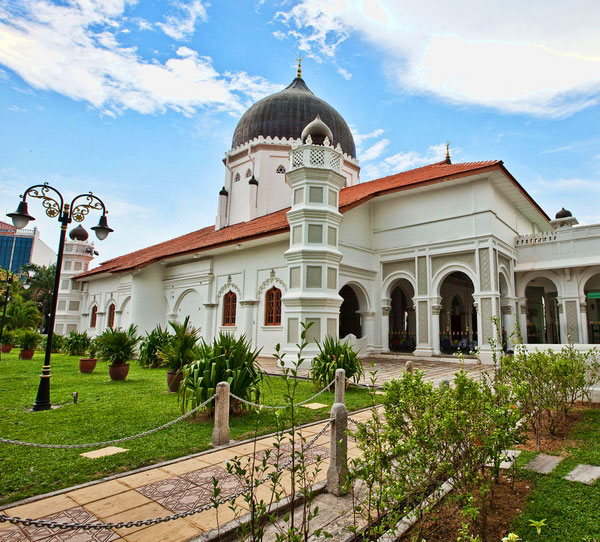 more >>
A House of Worship
The Indian-Muslim community built this mosque in the 1800s. Through the years, it became neglected but seeing the importance of preserving religious spaces for every community, the authorities granted the mosque a facelift and today, it stands as the states' most prominent mosque with neo-classical and Islamic inspired designs.
13:00-17:00 Sat-Thurs, 15:00-17:00 Fri, daily

Free Admission

4 Lebuh Buckingham, George Town, Pulau Pinang (+604-2293048)
Galeri Seni Mutiara (1hr)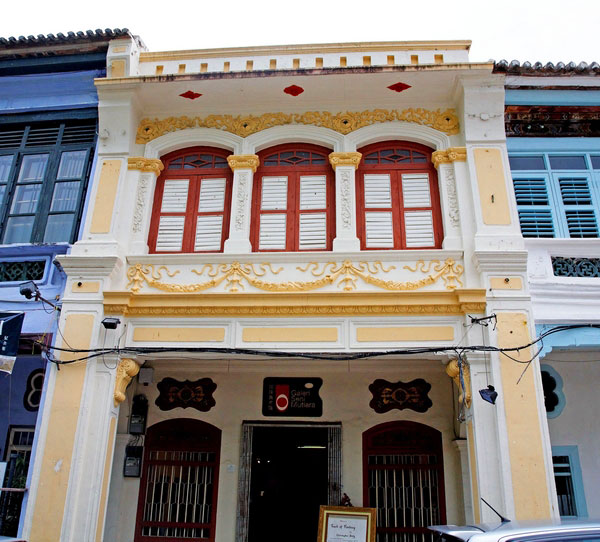 more >>
Home for the Arts
Fans of art, take note and visit this gallery which features works from local and regional artists. To expand the community of artists, the gallery also runs exchange programmes with artists around the region. If you're an avid artist, you could even place your artworks at this gallery for sale.
12:00-18:00, daily

Free Admission

118 Lebuh Armenian, George Town, Pulau Pinang (+604-2620167)
Penang Road Chendul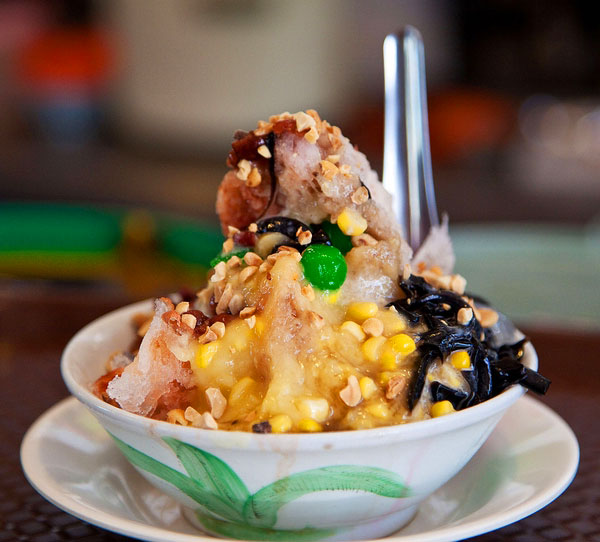 more >>
Cold, Sweet and Creamy!

If you want authentic, ask where the original stall at the alley is. Experience people lining up and standing to slurp the cold dessert.
Penang can be humid and after all the walking around, a cold drink is definitely welcomed. Famous for its soft pandan flavored strips of flour and red bean drowned in fresh cold coconut milk and fragrant brown sugar syrup and you can add toppings like peanuts, raisins, jelly or ice-cream.
11:30-22:00, daily

RM1.80-5.50

21, Keng Kwee Street, George Town, Pulau Pinang (+604-2618002, +012-4808135)
Tho Yuen Restaurant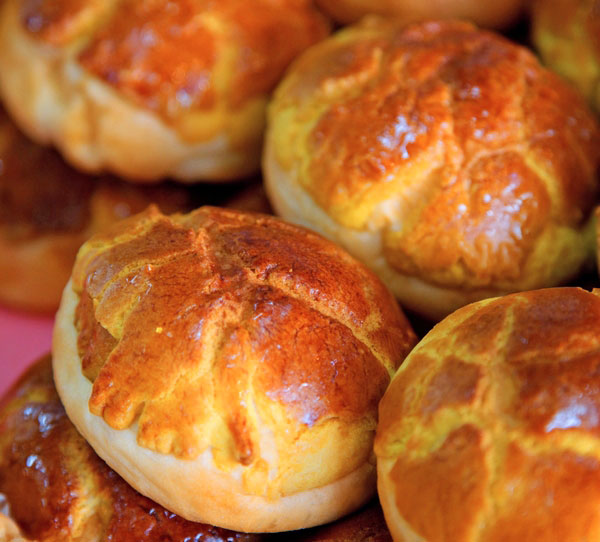 more >>
That 70's Style Restaurant
If you're early, you might have a chance for 'dim sum' - steamed dumplings, fried items, fluffy buns and egg tart. Otherwise, Hainanese chicken rice takes centre stage for lunch and you'll have tender steamed or roasted chicken in fragrant soy sauce with oiled rice and a piquant chili dip.
06:00-15:00, Close on Tue

Varies

92 Lebuh Campbell, George Town, Pulau Pinang (+604-2614672)
The Sire Museum Restaurant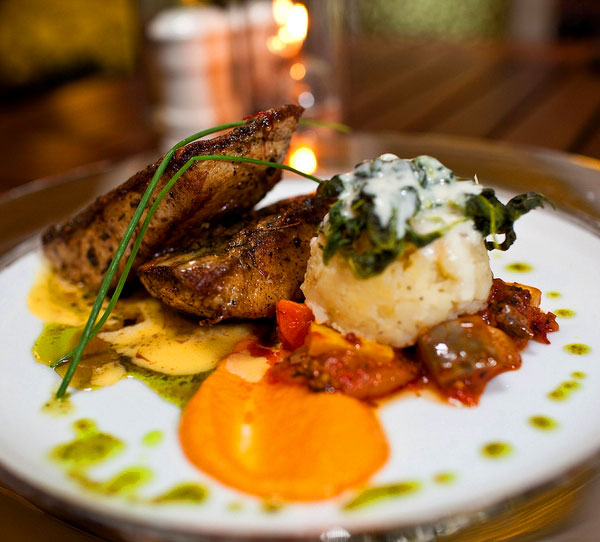 more >>
Lunch-ing in the Past
For an aristocratic feeling, the Sire fulfils with grand antique furniture, a spiral staircase and a museum housing paintings, chinaware and clocks. To maintain the character, you'll be paying more for food. However, the menu isn't out of the ordinary with seafood linguine, pasta carbonara, mushroom soup and the like.
11:30-15:00, 18:00-22:30 Tue-Sun, Close on Mon

RM14.80-169.80

4 King Street, George Town, Pulau Pinang (+604-2645088)
Penang Heritage Trust(PHT) (0.5-1hr)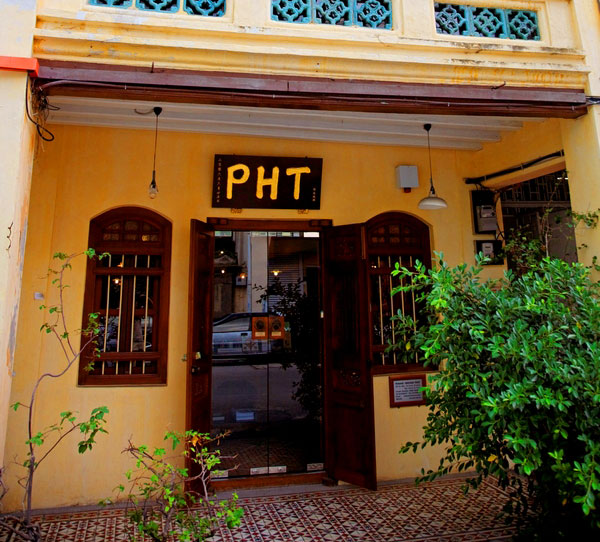 more >>
All You Need to Know about Penang
Speak to the members of PHT and you'll be much enlightened about the state and approach your exploration with a different mindset. This non-governmental organization exists on donations although they do run walking tours for a minimal fee. It's great if you want to learn more during your trip.
10:00-17:00, Close on weekend

Free Admission

26 Church Street, George Town, Pulau Pinang (+604-2642631)
Chowrasta Market (0.5-1hr)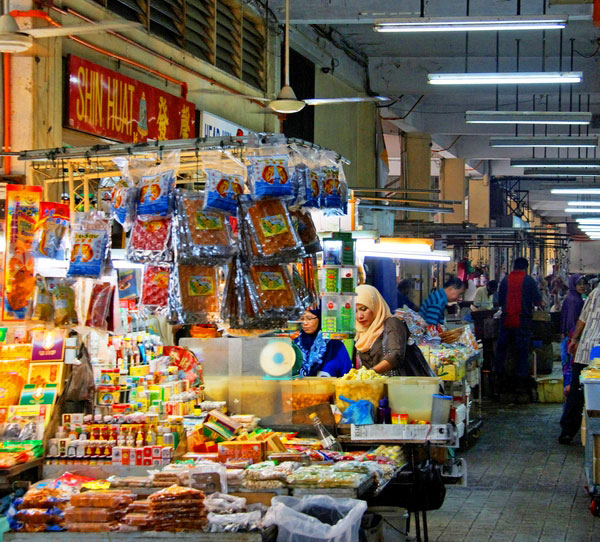 more >>
The Vitality of a Community

For bookworms, look for the bookstore that sells secondhand books, you might just pick up a rare find!
Go anywhere and the market is the soul of the city where every creed commune to get and offer daily essentials. The heartbeat of Penang, you can buy fresh stuff, the preserved fruits and snacks at Chowrasta to bring home as souvenirs. The bustle is truly a reflection of unity.
07:00-17:00, daily

Free Admission

Jalan Penang and Lebuh Chowrasta, George Town, Pulau Pinang (+609-5177111 Panang Tourism)
Cheong Fatt Tze Mansion (1-1.5hr)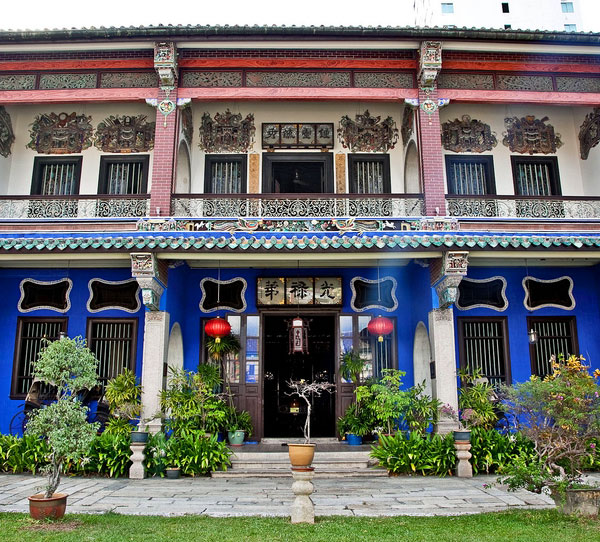 more >>
An Architectural Appreciation
This UNESCO landmark tells the story of a "rags-to-riches" man who built this mansion intending for his descendants to live under one roof. Although that didn't happen, it did not go to waste as they refurbished and restored it to its original state to tell Cheong's story to the world.
11:00-17:00 (11:00, 13:30 and 15:00 Guided Heritage Tour), daily

RM12.00

14 Lebuh Leith, George Town, Pulau Pinang (+604-2620006)
Penang Botanic Gardens (2-3hr)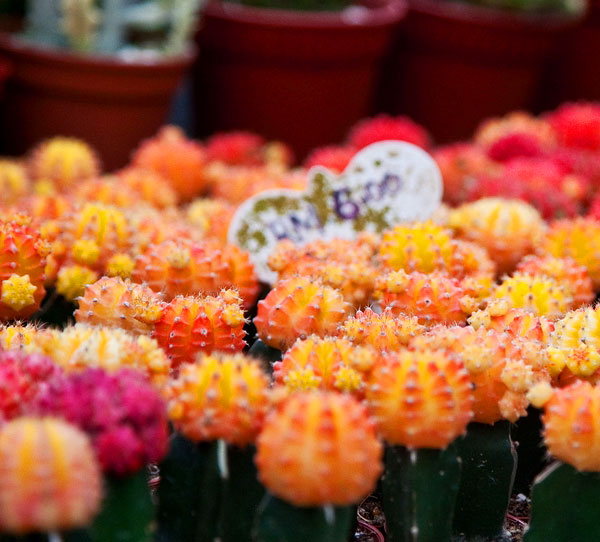 more >>
Scents and Beauty of Flowers
Admire the colors of the black lily, slipper orchid and more while making friends with the macaques, monkeys and squirrels at this garden. It was founded by a British way back in 1884 where the plant lover transformed this granite quarry to a place of life.
05:00-20:00, daily

Free Admission

Jalan Kebun Bunga, George Town, Pulau Pinang (+604-2270428, +604-2284124)
Spice Market Cafe5478190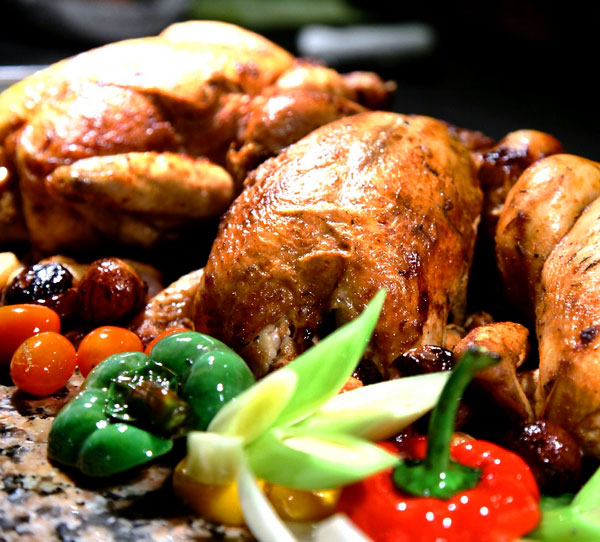 more >>
A Hotpot of Various Cuisines
Step in and you're greeted with a display of yesteryear's items. The food variety is mind-boggling and you're able to mix and match your own pasta, soup or get the chef to prepare something special. Be adventurous and try every cuisine - Chinese, Italian, Indian, Malay and end with desserts.
Breakfast Buffet 07:00-10:30, dinner Buffet 18:30-22:30, daily

Weekend Seafood Buffett (RM132.00), International Buffett (RM104.00)

Lobby Level, Batu Feringgi Beach, George Town, Pulau Pinang (+604-8888888)
Tarbush Restaurant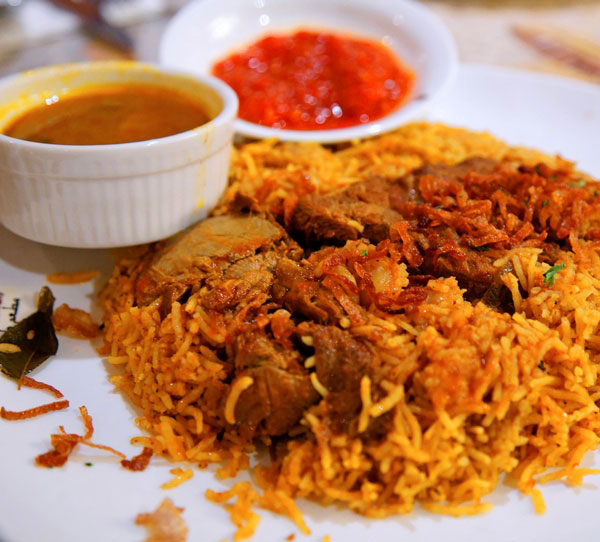 more >>
Lebanese and Arabic Delights
t's Syrian-inspired décor and contemporary dining concept is a whiff of fresh air in Penang's dining scene and is one of the few outlets offering Middle Eastern cuisine. The Mazze is great for sharing and tasting variety. Its mixed grill showcases the rich spices which complements the lamb and chicken.
11:00-02:00, daily

Varies

Lot 4134, Section 1, Batu Ferringhi, George Town, Pulau Pinang (+604-8852558)
Sri Malaya Heritage Restaurant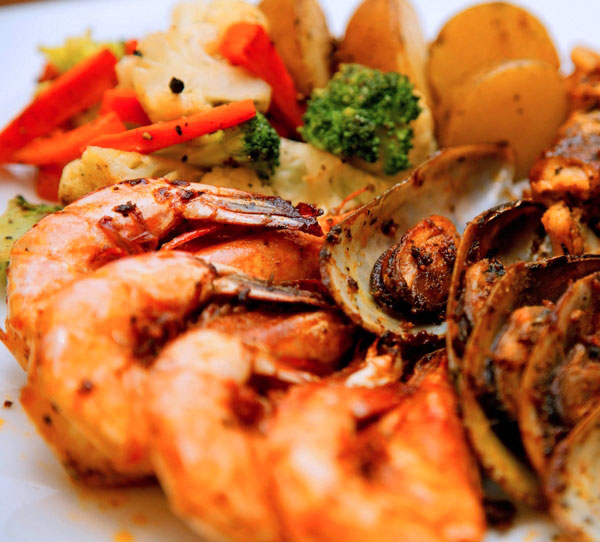 more >>
A Mix of Old and New
Young entrepreneurs turned the fate unwanted items around and made them useful in their quaint café along the now-famous heritage area. Dining at Sri Malaya is comfortable with its cushioned or rattan chairs and comforting (food and pocket wise) with fried rice, pasta, fish & chips, chicken burger and cake.
11:45-14:00, 18:00-23:00, close on Tue

Varies

No. 1 Jalan Pintal Tali, George Town, Pulau Pinang (+604-2613763)