Update on 2012/09/19
Pantai Bisikan Bayu (1-1.5hr)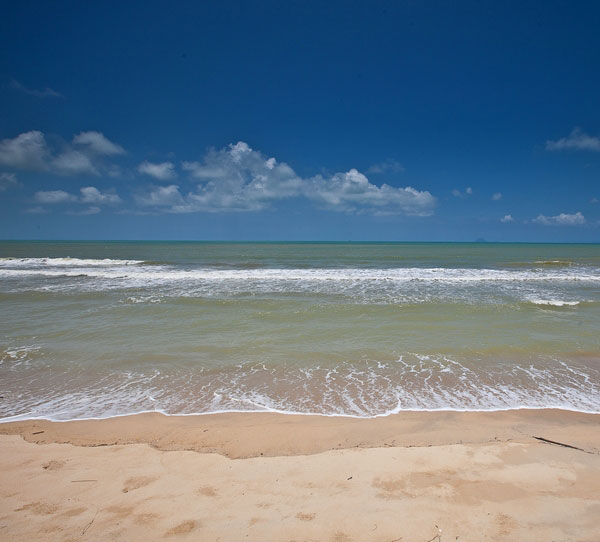 more >>
Gentle and Soothing Whispers of the Wind
If nature's beauty and photography is your thing, the sun rises and heralds a brand new day here. A locals' favorite, chill out surrounded by the thick foliage or get tanned with a wade in the sea or a jog on the white stretch of sand. A picnic too, perhaps?
Open 24 hours, daily

Free Admission

Beside Hwy D11, Pasir Puteh, Kelantan (+609-7477554 Kelantan Tourism)
Tok Bali Fishermen's Jetty & Fish Market (0.5-1hr)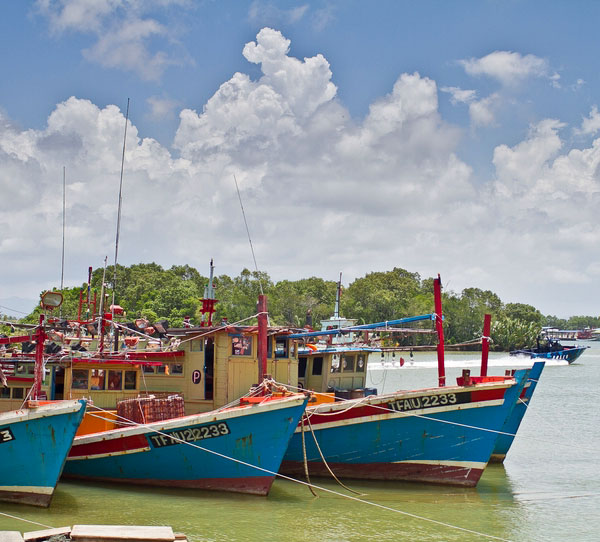 more >>
From the Ocean to Your Stomach?

Anchovies at Tok Bali Jetty & Fish Market are beautiful and you must buy some to taste as they are delicious deep-fried.
After the beach, check out what the depths of the ocean can offer at this jetty. As one of Peninsula's big deep sea fishing port, it is equipped with facilities for fish landing, refueling and trading. You might want to bring an icebox and cart some freshly caught seafood home.
07:00-14:00, daily

Free Admission

Tok Bali Jetty (Hwy D11), Pasir Puteh, Kelantan (+609-7412400)
Sabak Fishing Village (0.5-1hr)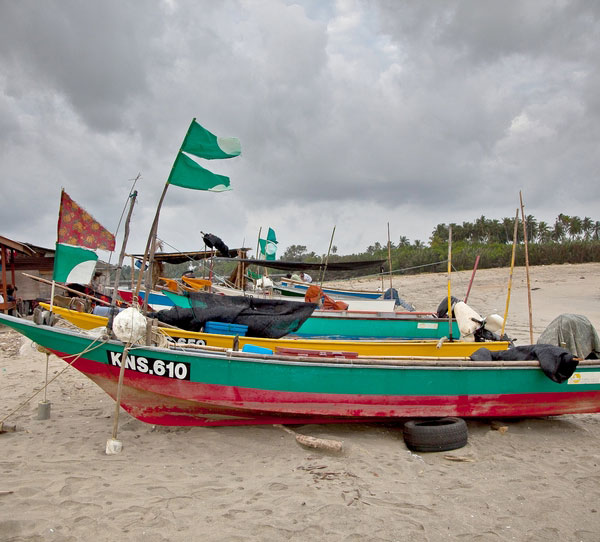 more >>
Simplicity, Contentment and Gratitude towards Life
Meet the folks living in homes on stilts to avoid the rising waters of monsoon. Colorful fishing boats mark their commitment and pride towards their livelihood. The friendly people can teach you wisdoms and skills of fishing while the carefree children may leave you pining for your childhood once again.
Open 24 hours, daily

Free Admission

Kumpung Sabak, Kota Bharu, Kelantan (+609-7477554 Kelantan Tourism)
Kow Lun Restoran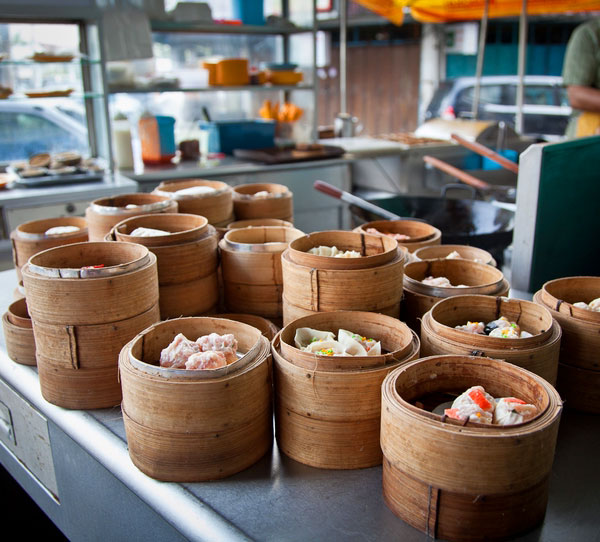 more >>
Some Chinese Food for All of You
Bak Kut Teh (pork bone soup) is boiled and flavored with Chinese herbs accompanied by pieces of tender meat. Or try the braised pork leg. Eat this with rice of fried crullers. Meanwhile, the 'dim sum' is commendable so get your fill of prawn dumplings, BBQ pork buns and such.
07:00-00:00, daily

Dim Sum, Braised Pork Trotters

7005, Jalan Kedun Sultan, Kota Bharu, Kelantan (+6012-9856182)
Restoran Payang Serai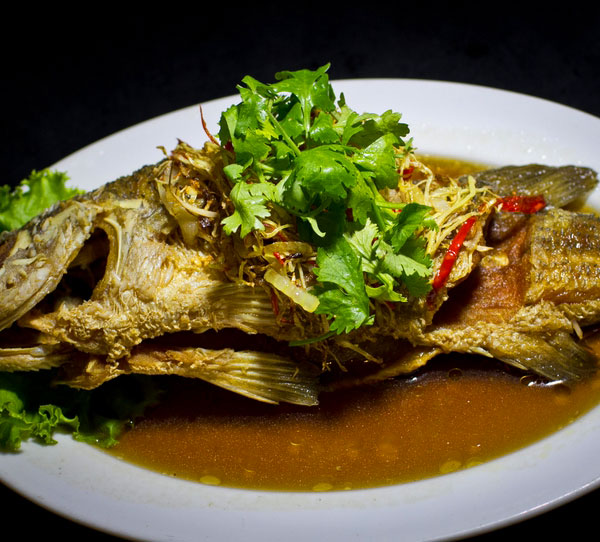 more >>
Spice Up Your Meal with Chinese-Thai

A must-try of Restoran Payang Serai is seafood because the restaurant is located by the river, ensuring the freshness of seafood.
The subtler flavors of Chinese food are mingled with the tangy and spicy background of Thai food, bringing a nice balance to the dishes. As you sweat from the 'tom yam' soup, find comfort from creamy butter prawn and the sweet sauce fried chicken, together with a simple stir-fried vegetable.
18:00-22:00, daily

Stir-Fried Mix Vegetables (RM8.00)

351-352 Jalan Dusun Raja, Kota Bharu, Kelantan (+609-7489890)
Handicraft Village (1-1.5hr)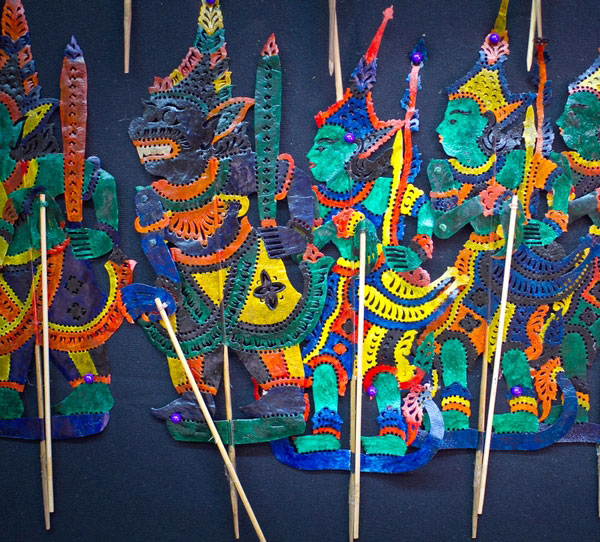 more >>
Artistry, Skills and Finesse on Display
Upholding traditional Kelantan arts and craft, the village houses a museum that traces the origins of these creative outlets. And believing that the art of batik, songket, silver, wood carvings and embroidery should not die off, artisans commit to producing them as visitors are welcomed to watch and purchase some.
08:30-18:30, close on Fri

Free Admission

Kampung Kraftangan, Jalan Tengku Seri Akar, Kota Bharu, Kelantan (+609-7477554 Kelantan Tourism)
Istana Jahar (Museum of Royal Traditions and Customs) (1-1.5hr)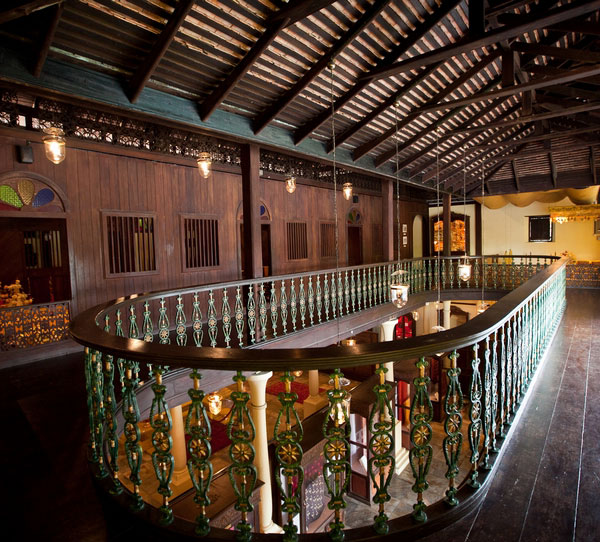 more >>
A Royalty's Life, Even Just for an Hour
Strong and sturdy, this palace was a gift from a Sultan to his grandson and features a lot of wood, intricately carved showing craftsmanship of highest degree. Learn about the Kelantanese protocol and customs in their various royal ceremonies along with historical descriptions, a display of photos, artefacts and exhibits.
08:30-16:45, close on Fri

Adult (RM3.00), Child (RM1.50)

Jalan Hilir Kota, Kota Bharu, Kelantan (+609-7482266)
Wisma Songket Hjh Cik Bidah (0.5-1hr)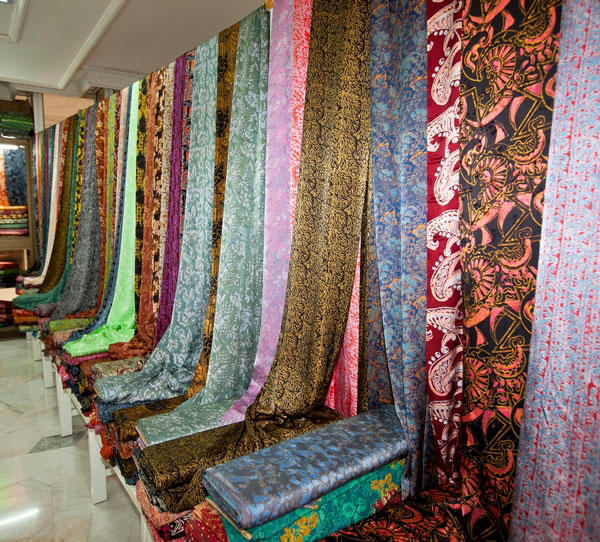 more >>
Spoilt for Choice in Textile Offerings

You can buy just the songket to make your own fashion pieces or buy ready-made traditional Malay apparel at Wisma Songket Hjh Cik Bidah.
Songket is big in Kelantan that it warrants a building for itself where hand-woven these pieces of silk or cotton, largely patterned with gold or silver threads to create the metallic effect are produced to be passed on to dealers. Here you can witness firsthand how this songket is made.
09:00-18:00 (10:00-12:30, 14:30-18:00 Fri), daily

Batik (RM30.00++ per meter), Baju Kebaya (RM180.00)

Lot 152, Kg Penambang, Jalan PCB, Kota Bharu, Kelantan (+609-7447757)
Taman Perbandaran Tengku Anis (0.5-1hr)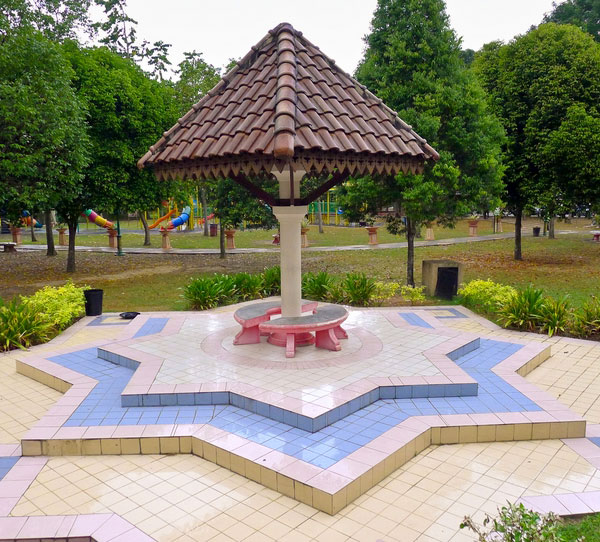 more >>
A Light Evening Walk Out Before Dinner
No better place to exercise than surrounded by fresh smelling greenery and cleaner air. This park features a jogging and cycling track. Together with numerous rest huts, it is ideal for taking a break and enjoying a cold drink. Kids will like the bird park, deer park and small pool.
Open 24 hours, daily

Free Admission

Jalan Kubang Tuman, Kota Bharu, Kelantan (+609-7477554 Kelantan Tourism)
Satay Malaysia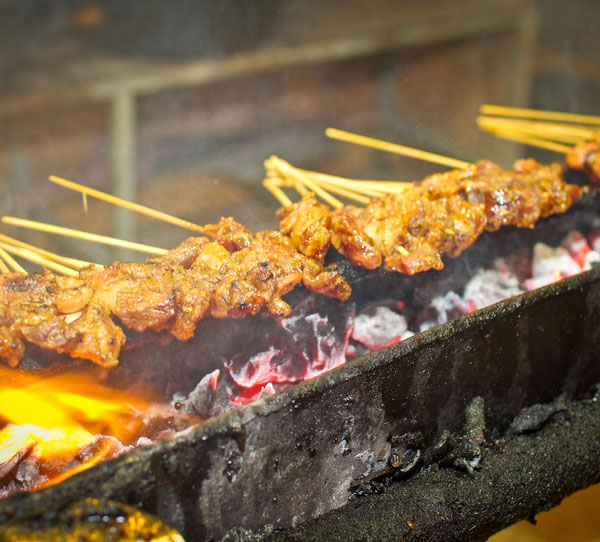 more >>
Irresistible Smoky, Char-grilled Sticks of Meat
Dine alfresco and avoid the smoke from the 'satay' grilling. Choose chicken or beef skewered on bamboo sticks and grilled over charcoal. Dip it into the thick and robust peanut sauce that is made with chili but has a sweet tinge. Other sides include cucumber, rice cakes and toasted bread.
11:00-23:00, daily

Chicken Satay

PT 1645, Batu 3 3/4, Jalan Pengkalan Chepa, Kota Bharu, Kelantan (+609-7739785)
Kebun Sultan Food Court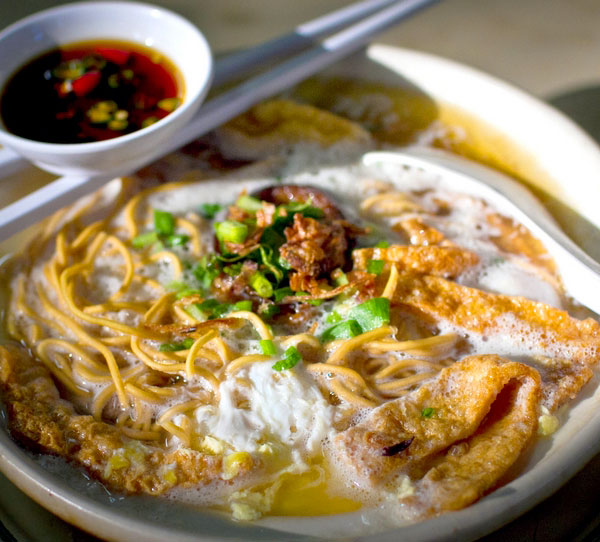 more >>
Where All Kinds of Food Greet You
Probably the largest food court in town, it features mostly Chinese food and sells beer too. You can get a single portion 'bak kut teh' for a reasonable RM5. The beef noodle broth is dark brown yet clear, different than usual types. Curry clams is not bad as an appetizer.
06:00-00:00, daily

Milk Tea (RM1.30), Bak Kut Teh (RM5.00)

4358-B, Jalan Kebun Sultan, Kota Bharu, Kelantan (+609-7621632)