Update on 2012/09/12
Sarawak Cultural Village (1-1.5hr)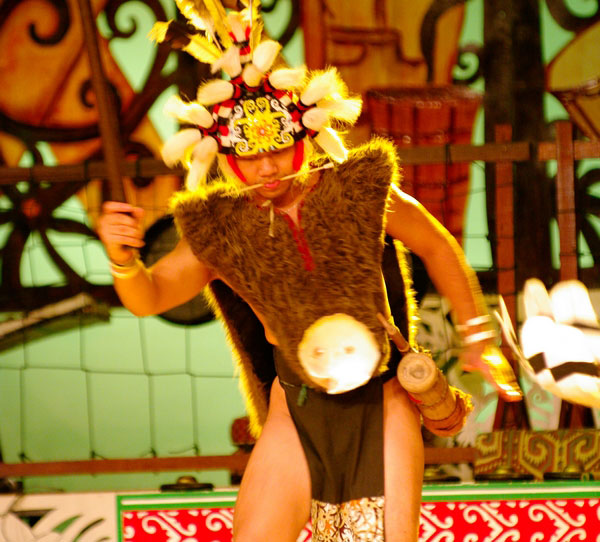 more >>
Vibrant Culture under One Village

An entry to the Sarawak Cultural Village includes a 45-minute cultural performance of songs, dances and entertainment. Do not miss it!
Situated at the foothills of Mount Santubong, 35 kilometers away from the heart of the city, the Sarawak Cultural Village is undoubtedly Sarawak's biggest tourism attraction. The venue for the annual Rainforest World Music Festival (RWMF), the cultural village is where you can see and experience Sarawak's multiethnic diversity all in one place.
09:00-17:00, daily

Adult (RM60.00), Child (RM30.00), Free for Children aged under 6

Pantai Damai, Santubong, P.O.Box 2632, Kuching, Sarawak (+6082-846411)
Cat Museum (1-1.5hr)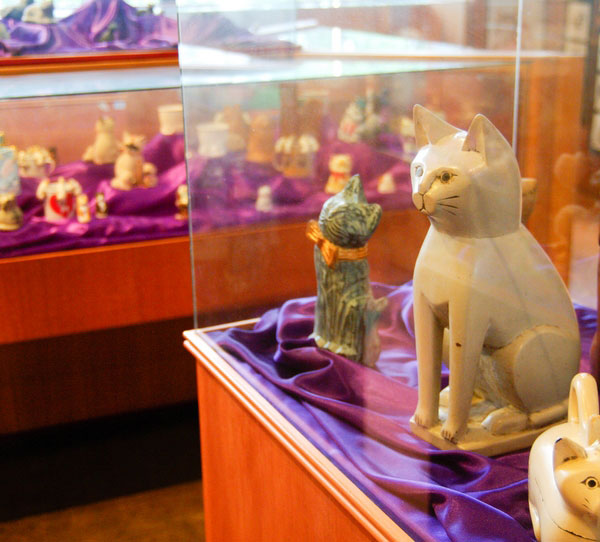 more >>
A Must-Go for Feline Lovers All Over the World!
Opened in 1993, this museum features over 2000 items of artifacts, exhibits and statues of the Felis catus - domestic cat. Imported from around the world, the exhibition items will surely knock cat lovers' socks off. Located on Bukit Siol, this cat museum is also the first of its kind in the world to be opened.
09:00-17:00, daily

Free Admission, Camera (RM4.00)

Bukit Siol, Jalan Semariang, Petra Jaya, Kuching, Sarawak (+6082-446688)
Black Bean Coffee & Tea Company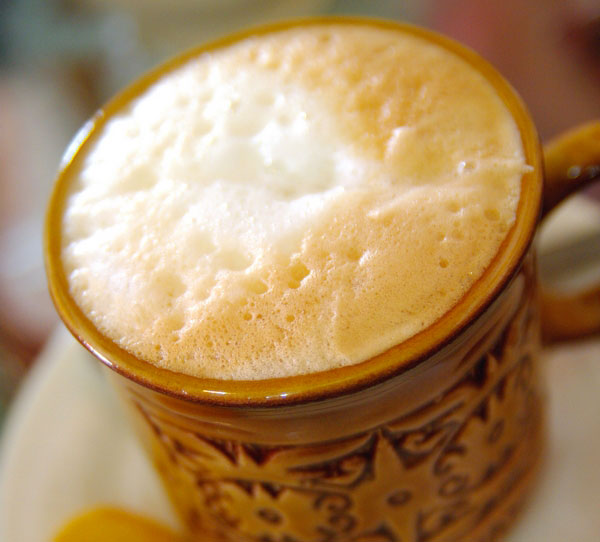 more >>
Ultimate Destination for Coffee Aficionados
For lovers of the enticing coffee, Black Bean Coffee & Tea Company will have to be in your must-visit list when you're in Sarawak. In addition to satisfying your craving for pesticide-free ground coffee, a trip to this company will enlighten you on the types of coffee beans available in Sarawak.
09:00-18:00, close on Sun

Expresso (RM3.00), Americano (RM3.00), Cappucino (RM4.00), Latte (RM4.50)

87, Ewe Hai Street (Carpenter St.), Kuching, Sarawak (+6082-420290)
Chong Choon Cafe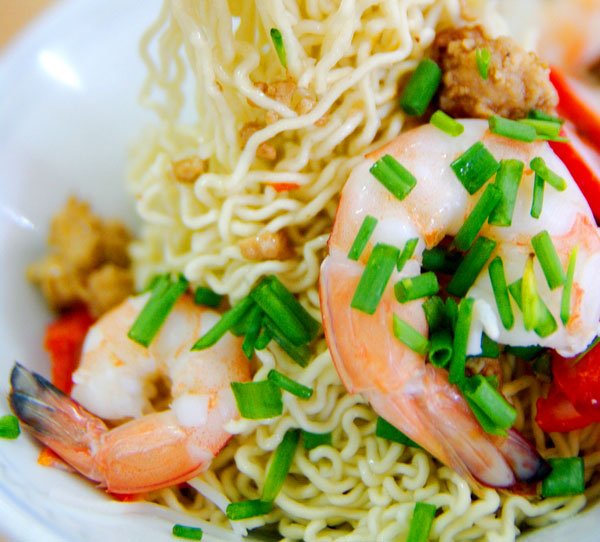 more >>
One-Stop Sarawak Laksa Terminus

The locals like to have their meal with a tall glass of Teh C ping (iced milk tea). Go ahead and have a try!
When you're in Sarawak, be sure to have yourself a bowl of delicious Sarawak laksa. If you're looking for a place to do just that, Chong Choon Café is the place to be. Other than Sarawak laksa, you can also have a bowl of kolo mee, which is also very popular here.
06:00-12:00, daily

Sarawak Laksa (RM4.00++), Kolo Mee (RM2.80)

Lot 121, Section 3, Jalan Abell, Kuching, Sarawak (+6012-8571811)
Sarawak Museum (1-1.5hr)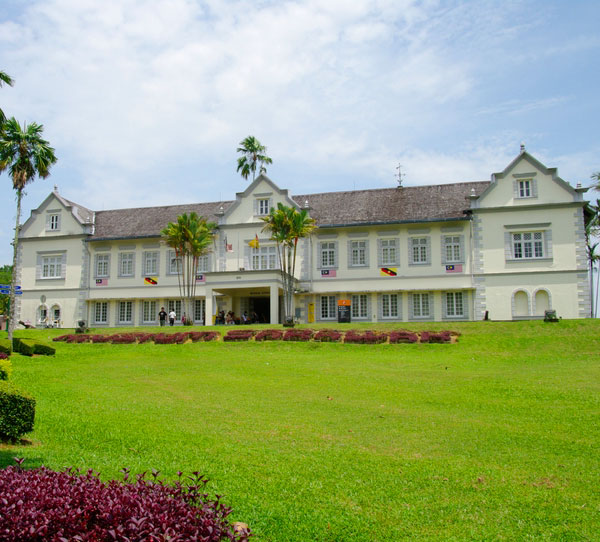 more >>
Journey into Sarawak's Historical Past
Sarawak Museum is a combination of seven museums including Islamic, Chinese History, Niah Archeology, Limbang Regional, Baram Regional, Textile and Petroleum Museums. The first museum established on Borneo, you can get to know about Sarawak's identity through archeology, handicrafts, rituals, decorative arts.
09:00-16:30, daily

Free Admission

Jalan Tun Abang Haji Openg, Kuching, Sarawak (+6082-244232)
Hiang Thian Siang Ti Temple (0.5hr)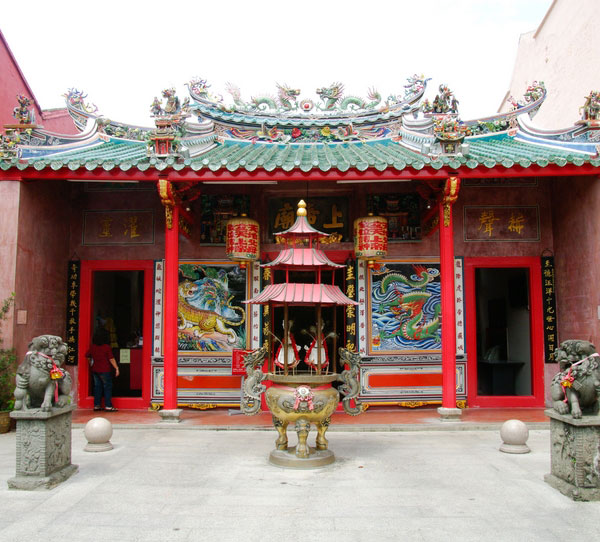 more >>
A Temple Reflecting Sarawak Teochew Heritage
The name Hiang Thian Siang Ti literally translates into 'Deity of the North', therefore, this temple is dedicated to the deity of the North that are reflected on the gold-foiled statues. Originally built by Chinese Teochew immigrants centuries ago, this vibrant and ornately architectural temple was rebuilt in 1863.
08:00-18:00, daily

Free Admission

Jalan Carpenter, Kuching, Sarawak (+6082-627741 Sarawak Tourism)
Main Bazaar Street (0.5-1hr)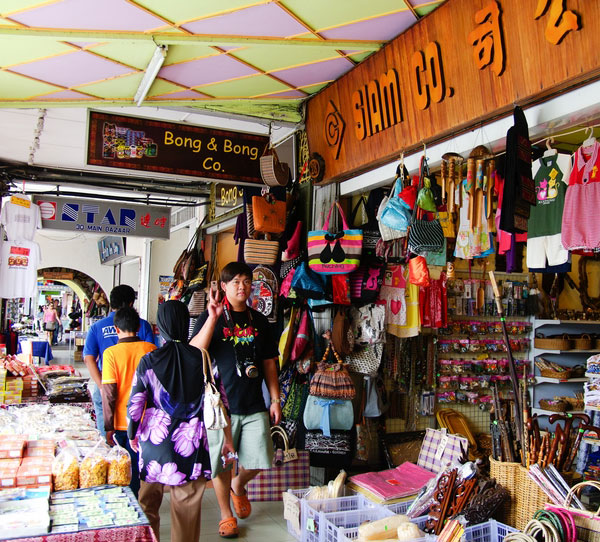 more >>
Handicraft Shopping, Sarawak-Style!
The Main Bazaar is located on the oldest street in Kuching, which dates back to 1864's Old Kuching. It consists of two-storey shop houses along Jalan Tunku Abdul Rahman. This is where you can find an abundance of local handicrafts ranging from wooden carvings and beaded accessories to rattan baskets and mats.
08:00-22:00, daily

Free Admission

Jalan Main Bazaar, Kuching, Sarawak (+6082-627741 Sarawak Tourism)
Kuching Waterfront (0.5-1hr)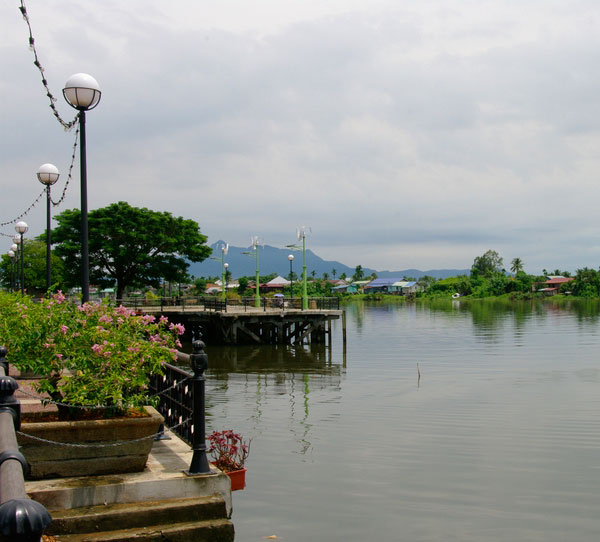 more >>
Eye-Feasting Over a Relaxing Stroll

Learn about bygone days of Kuching from the plaques along the promenade floor of Kuching Waterfont. Read all about the reigns, uprisings and piracy during White Rajah.
A stretch that is approximately 1 kilometer long, the Kuching Waterfront is a beautiful place to wind down to the beautiful riverside scenery. Officiated in 1993, the waterfront is a self-sufficient entertainment, recreation and cultural centre. In the evening, you can enjoy the view of the gorgeous abstract hornbill fountain.
Open 24 hours, daily

Free Admission

Jalan Gambir & Jalan Main Bazaar, Kuching, Sarawak (+6082-426093)
Top Spot Food Court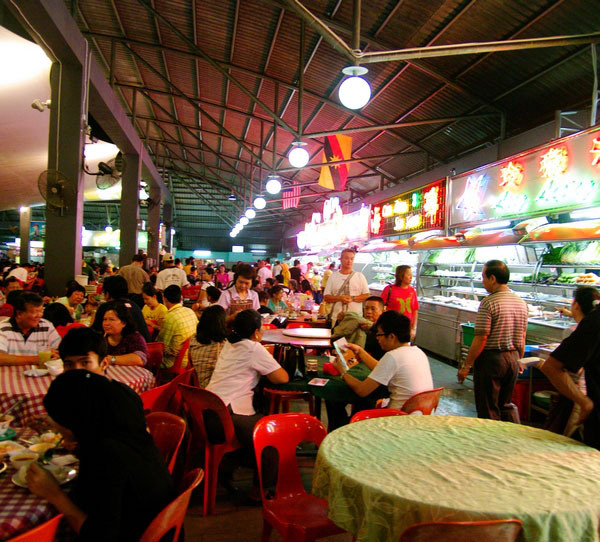 more >>
Top Spot Venue for Wining and Dining
Like what its name suggests, Top Spot Food Court offers great variety of foods from a variety of different stalls. Also offering a great view from the rooftop plaza, you can have basically anything ranging from fish dishes to banana prawns and abalones to a selection of wines and icy cold beers.
18:00-00:00, daily

Seafood

Taman Kereta, Jalan Tunku Abdul Rahman, Kuching, Sarawak (+6082-238730)