Update on 2012/09/05
Chee Wan Restaurant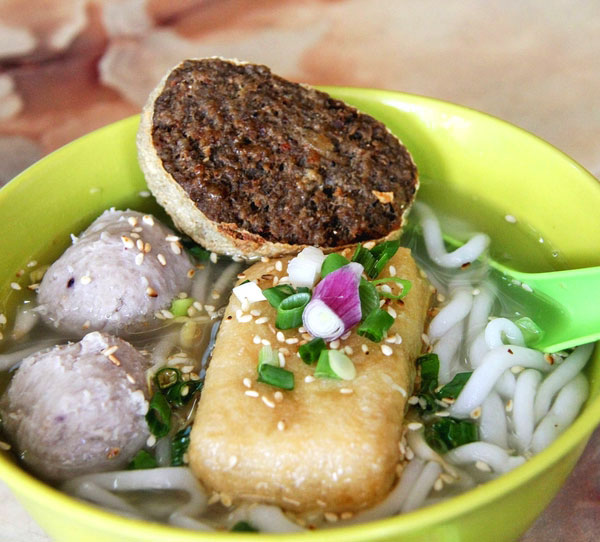 more >>
Start The Day Slurping Away!

The soft bean curd of Chee Wan Restaurant is a must try for its silky texture and definitely a boost for health too!
Smooth rice noodles known as 'lai fun' is the town's definite food attraction. Breakfast is the most important meal and whether in clear soup, dry tossed in soy sauce or curry broth, the noodles is best accompanied by the fried morsels like bitter gourd, bean curd skin or steamed items.
07:00-10:00, 18:00-22:00, daily

Lai Fun Noodles (RM3.00), Gopeng Fried Tofu (RM2.00)

88, Jalan Tasik, Gopeng, Perak (+605-2083333)
Gopeng Heritage House (0.5-1hr)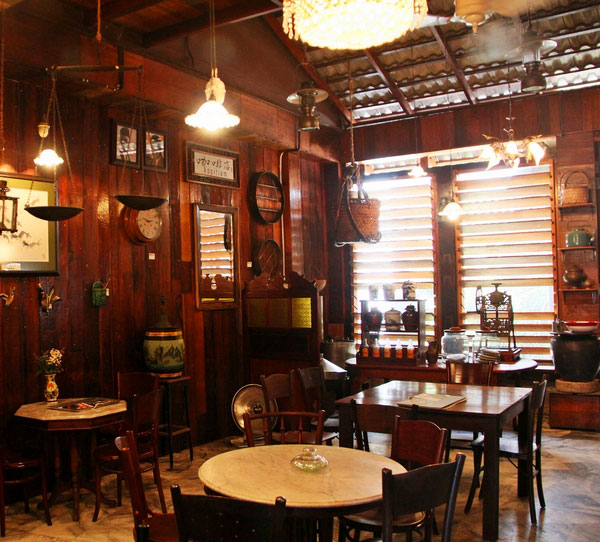 more >>
Getting to Know the Roots

Did you know? Quiet as this town may seem, it was the birthplace of famous Chinese healthcare company, Eu Yan Sang.
This heritage house is where the artifacts of old times are preserved and displayed such as telephones, work tools while the lifestyle of the past are showcased here with replicas of places like night clubs, a barber shop, a coffee shop and the design of a home.
09:00-15:00, clos on weekdays

Free Admission

No 6, Jalan Sungai Itek, Gopeng, Perak (+605-3591923)
Kellie's Castle (1-1.5hr)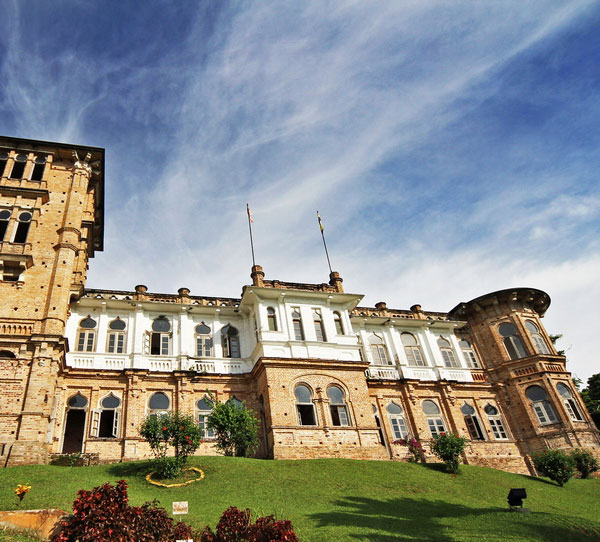 more >>
The Unfinished Majestic Palace

Have you ever been to a movie scene? This beautiful castle was used as a movie scene in the film Anna and the King (1999).
The first ever elevator in Malaysia was built at the castle, but it had been never completed when virus struck the construction workers.
Built by William Kellie Smith to celebrate the birth of his son, it was to be his inheritance of his wealth. The castle has an underground wine cellar, rooms in Moorish design and even a helipad, however it was never finished. Left untouched, it stands quite magnificently atop a hill.
09:00-18:00, daily

Adult (RM3.00), Children (RM1.00)

, Batu Gajah, Perak (+605-6834057 Perak Tourism)
LK G Cheong Fun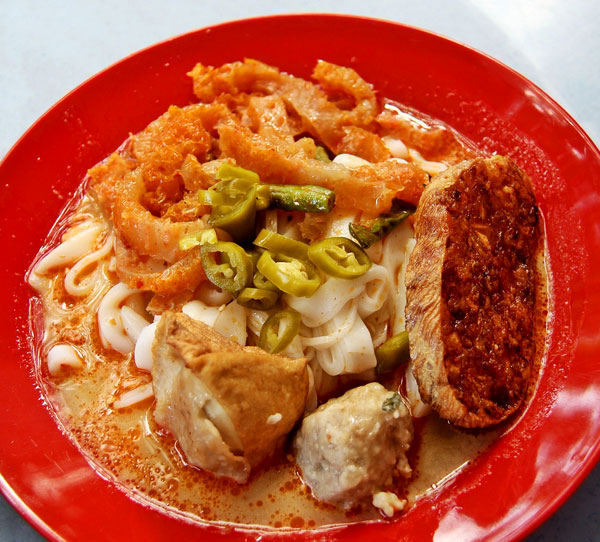 more >>
More Tasty Noodles down the Throat
This place is abuzz, trust the locals. Presenting another noodle version, the flat rice noodles are doused with curry a gravy; spicy with a slight sweet edge. Top it up with fried meatball, dumpling, bean curd and pork skins. For the basics, have the noodles with a dash of soy sauce.
07:00-13:00, daily

Plain Chee Cheong Fun (RM1.50), Chee Cheong Fun and 2 Condiments (RM2.70)

330, Lawan Kuda Main Road, Gopeng, Perak (+605-2083333)
My Gopeng Resort (MGR) (1.5hr)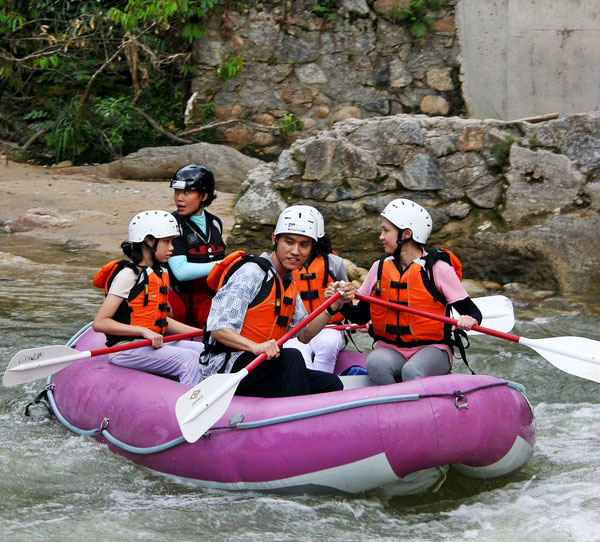 more >>
Adventure and Leisure Put Together
A place for active ones. You can arrange for whitewater rafting, waterfall abseiling and such. Or stay dry with paintball or hiking and relax with karaoke and games. Lodging is dormitory style to chalets, or camp tents to rough it out. No air-conditioning, it is all eco-friendly here.
08:00-19:00, daily

White Water Rafting (RM155.00/Pax), Waterfall Abseiling (RM100.00/Pax)

UGM 4/1, Kampung Ulu Geruntom, Gopeng, Perak (+605-2423777, +6016-5493777)
Tempurung Cave (1.5hr)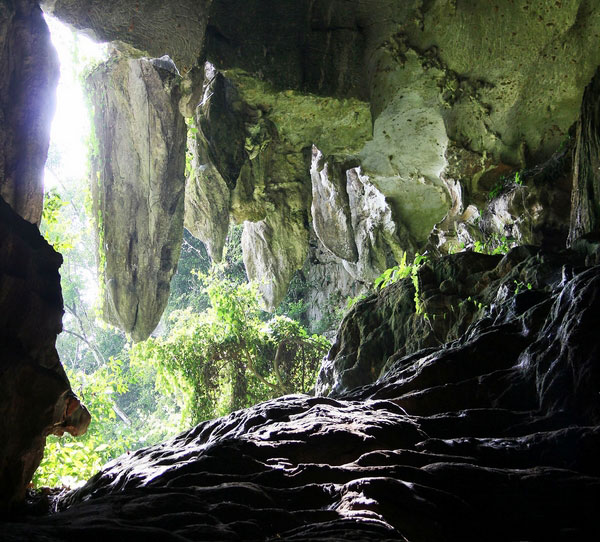 more >>
Meet and Greet One of the Oldest Caves
Existing since 8000 B.C., stand in awe at the amazing Tempurung Cave, named after the Malay word for 'coconut', the shape of its five gigantic domes. You'd be in the habitat of bats, worms and insects but they won't harm you. There are different caving packages depending on your time.
09:00-17:00, daily

Adults (RM6.00), Children (RM2.50), Senior Citizens (RM3.00)

Batu 16.5 Jalan Kampar, Lembah Tempurung, Perak (+605-3188555)
Sam Poh Tong (0.5-1hr)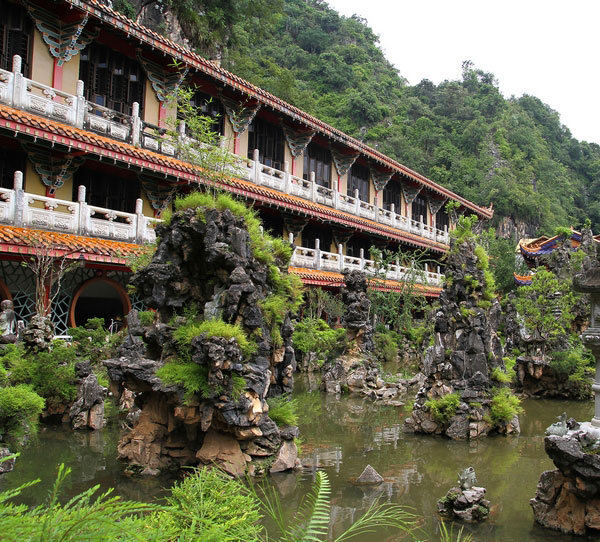 more >>
Rock of Ipoh, the Limestone Hills

Buy some bread or vegetables from the ladies at the door of Sam Poh Tong to feed fishes and tortoise. Kids would enjoy it.
Beautiful architecture Sam Poh Tong is merely taking home within the magnificent limestone hills of Ipoh. Its founder has done well to respect the hills by decorating the temple nicely, sheltering tortoises and providing a place of worship surrounded by beautiful flowers and statues of 'guan yin' and other deities.
09:00-18:00, daily

Free Admission

Gunung Rapat, Ipoh, Perak (+605-6834057 Perak Tourism)
Restoran Xin Quan Fang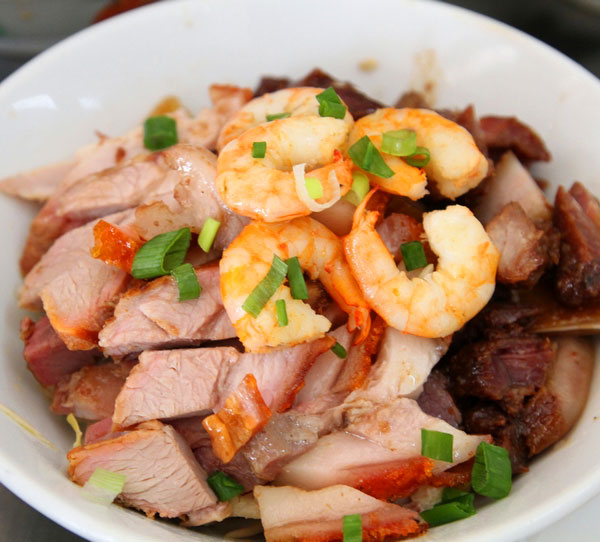 more >>
Spice of Ipoh with Curry Noodles
A legend with its famous soup curry noodles that does not numb the tongue but gives a nice buzz. Take it up a notch by dipping chopped steamed chicken and roast pork in the addictive sauce. The waiter is amazing, he takes orders without a notepad and gets it right!
07:30-00:30, daily

Curry Mee (RM5.50)

174 Jalan Sultan Iskandar Shah, Ipoh, Perak (+6016-5314193)
Restoran Ding Hao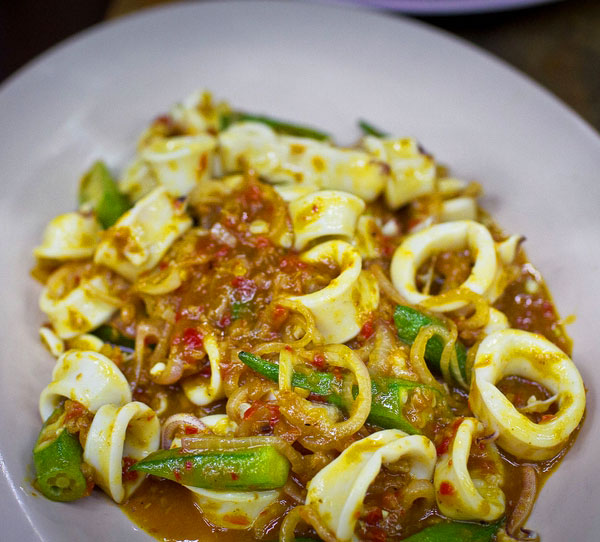 more >>
Plenty to Eat At Good Prices
Located at the famous Ding Hao Food Court for snacks and meals, Restoran Ding Hao is the local's favorite spot for dinner and it can get really crowded during that time. Ding Hao offers a wide selection of fresh seafood such as fish, crab, and clam.
16:00-01:30, close on alternate Tue

RM5.00-RM20.00

Lot 29057 Jalan Pasir Puteh, Ding Hao Food Court, Ipoh(+605-6834057 Perak Tourism)