Update on 2012/08/22
Sepat Beach (1hr)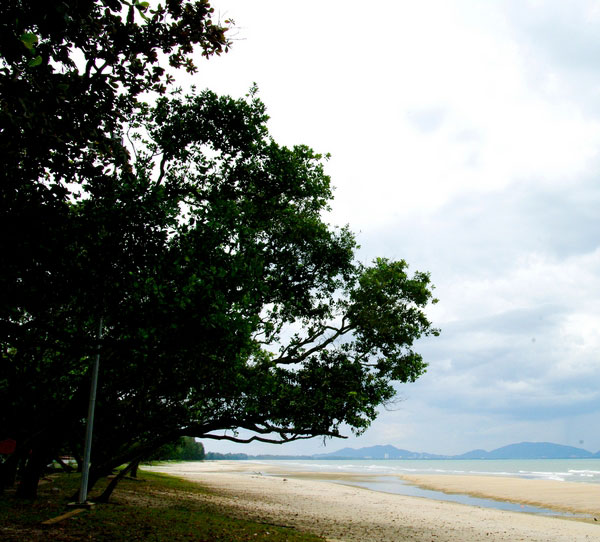 more >>
Solitude and Serenity or Fun and Laughter

Houses of Sepat Beach are separated by simple wood structures or just by swaying coconut trees. Be careful while driving along village roads as herds of goats and sheep can be seen crossing without warning.
Not as commercialized yet may serve well for you who crave peace from the maddening daily noise. Big, leafy trees serve as shades while the soft sand gently cushions your feet and the waves gently beckon you for a swim. Be careful though, the tide can be unpredictable.
Open 24 hours, daily

Free Admission

Kampung Pantai Sepat, off Federal Route 3, Kuantan, Pahang (+609-5177111 Pahang Tourism)
Teluk Cempedak (1.5-2hr)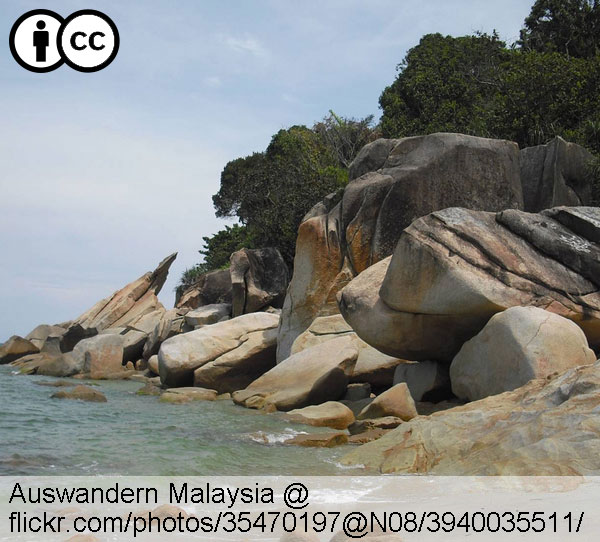 more >>
The Most Popular Spot for Water Activities at Kuantan

At the seafront of Teluk Cempedak, there are restaurants and stalls offering a wide variety of food and beverages.
White sand and pine trees draw the crowd to this beach as the wave crash onto the rocks, making a strangely comforting tune. The beach offers something for everyone, be it laying out a picnic mat, surfing, sun-bathing, jet-skiing or swimming. One can also go on a jungle trek nearby.
Open 24 hours, daily

Free Admission

Nearby Jalan Teluk Sisek, Kuantan, Pahang (+609-5177111 Pahang Tourism)
Restoran Hoi Yin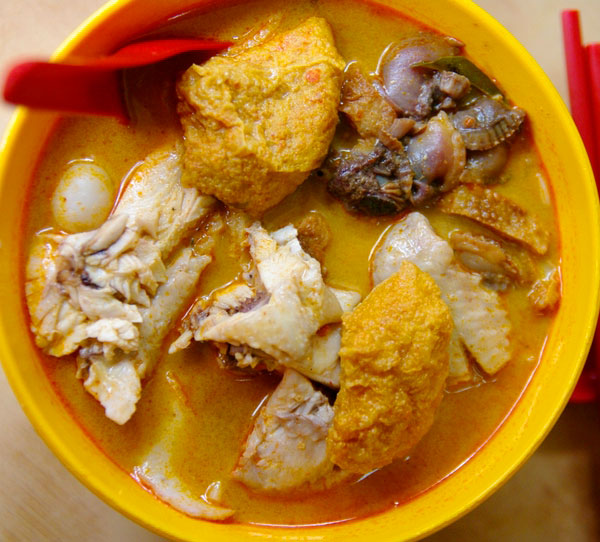 more >>
Patience Is Rewarded with Hot Curry Mee!

Come early to Restoran Hoi Yin or else risk only eating the dried or soup noodles which cannot compare to the curry. Also add the chilli dip to your curry noodles for an extra kick.
One of the must-do when visiting Kuantan, have curry noodles at this stall which locals swear by. Coconut base spicy curry soup with a tinge of tanginess seem to be the secret formula for this tasty noodles topped with generous chicken slices, bean sprouts, bean curd puff and cockles.
07:00-14:30, close on alternate Mon

Curry Laksa (RM3.80++)

No.31, Jalan Teluk Chempedak, Kuantan, Pahang (+609-5673871)
Ana Ikan Bakar Petai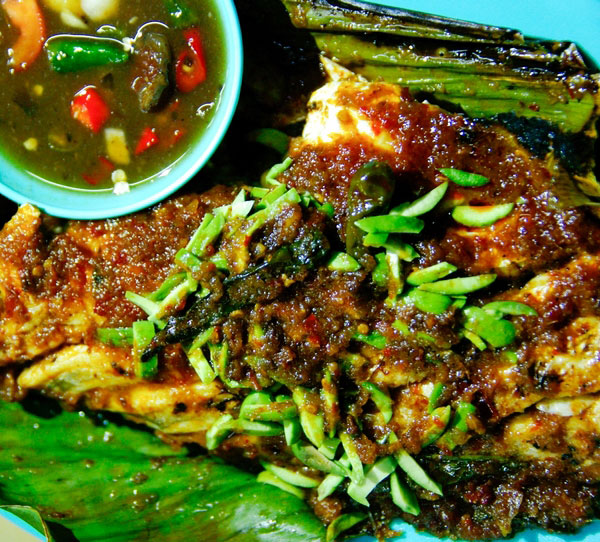 more >>
Fresh Fish with Smoky Goodness!
As a coastal town, seafood is tops and Ana is hugely popular. The stingray is topped with special sauce, thickly sliced onions and stinkbeans (petai) and wrapped in banana leaf before grilling. The gravy goes well with rice. You can also opt for 3-way-sauce grilled fish. Fried squid is a good snack.
11:00-23:00, daily

Ikan Pari

Pantai Selera, Tanjung Lumpur, Kuantan, Pahang (+6019-9878155 Haji Baharin, +6013-9989175 Fairuz)
Jalan Besar (0.5-1hr)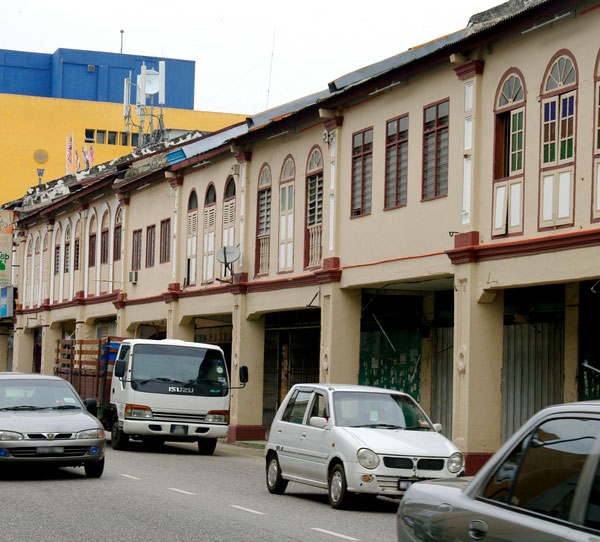 more >>
Pick Up Some Kuantan Specials as Souvenirs
Here is where you'd go if buying dried seafood products is your aim. Old school looking shops (which are nice for photography) hawk all kinds of salted fish, from the cheap to the premium priced ones like 'mui heong'. Amidst the food frenzy are some souvenir and handicraft shops too.
08:00-22:00, daily

Free Admission

Jalan Besar, Kuantan, Pahang (+609-5177111 Pahang Tourism)
Sultan Haji Ahmad Shah Mosque (1hr)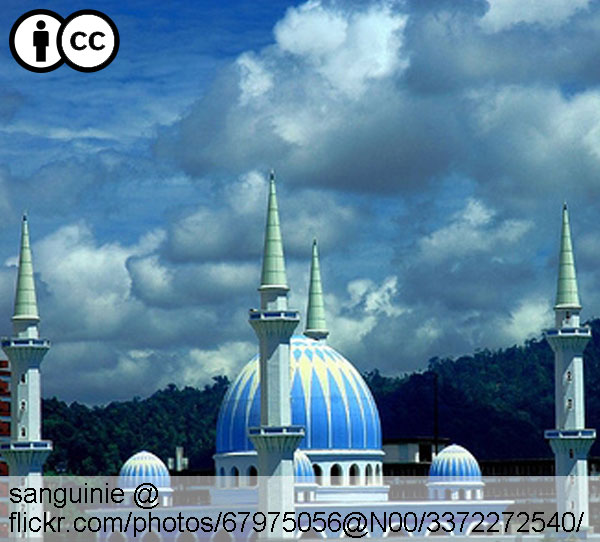 more >>
Architectural Excellence Matching Beautiful Greenery

Sultan Haji Ahmad Shah Mosque is the Pahang State Mosque. The night view of the mosque is one of the must-see scenes during your visit in Kuantan.
Located within the IIUM campus, this mosque can fit an astounding 9,000 people. It is opened to the public for prayers, seminars or relevant celebrations. The familiar dome and minarets are painted turquoise while intricate calligraphy and tastefully designed tiles are seen around the mosque.
Open 24 hours, daily

Free Admission

Jalan Sultan Ahmad Shah (Bandar Indera Mahkota), Kuantan, Pahang (+609-5177111 Pahang Tourism)
Kuantan River Esplanade (1-1.5hr)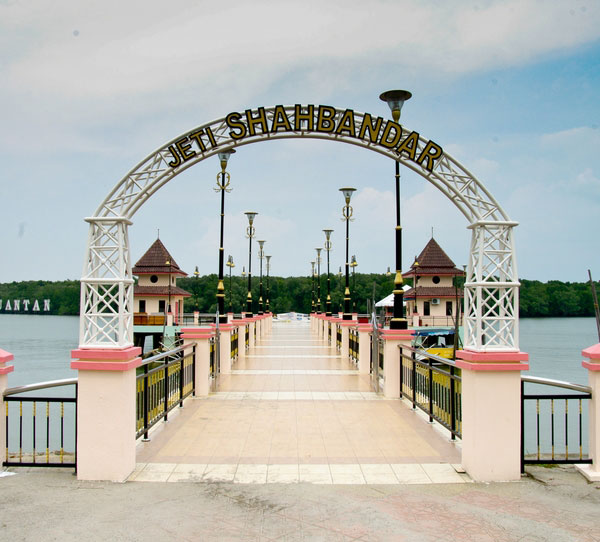 more >>
Hanging Out With Nature's Breezy Offering

Walk to the Shahbandar Jetty from Kuantan River Esplanade to catch the river cruise that operates three times a day, taking you to view the Kuantan River estuary, the mangrove walkways and other spots that delight.
This 1.3km pier is built up to be a place for locals to come for a leisurely walk or some hard jogging. If you fancy this activity, you'd be at home here. Or you could even bring fishing rod and try your luck for a free dinner.
07:00-22:00, daily

Free Admission

Nearby Jalan Tanah Putih (Behind Majlis Perbandaran Kuantan), Kuantan, Pahang (+609-5177111 Pahang Tourism)
Sin Kee Hung (0.5-1hr)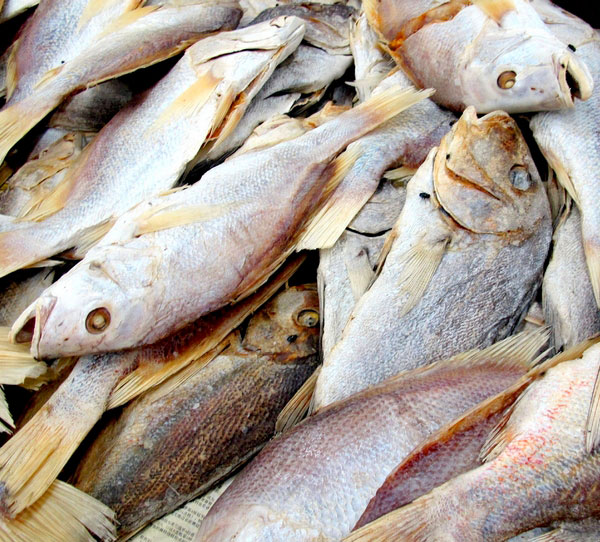 more >>
Haul Home Flavorsome Sea Products
If you're familiar with Chinese cooking, you'd know the beauty of dried, preserved and salted seafood. This shop has been in business for decades, offering a vast variety - salted fish of all kinds of species for different purposes, dried oysters and shrimps of all sizes, anchovies and cuttlefish.
09:00-19:30, daily

Snacks (RM3.00+), Salted Fish (RM45.00/kg)

No. 1007, Batu 3 1/2 Jalan Gambang, Kuantan, Pahang (+609-5366688)