Update on 2012/08/01
Kenyir Lake (3-4hr)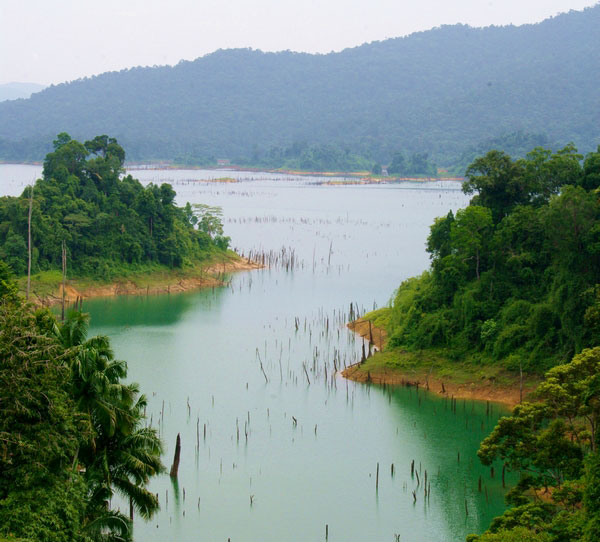 more >>
The Largest Man-Made Lake In Southeast Asia

The main entry gateways of Kenyir Lake are Pengkalan Gawi and Pengkalan Utama. If you are going to visit the park, please apply the permit first from Wildlife Department at the Tourist Information Center.
This artificial lake, which is located in Terengganu, was created in 1985 through the Kenyir River damming for the Sultan Mahmud Power Station. This lake also serves as a gateway to Taman Negara as well as a home to numerous species of freshwater fish and other wildlife. It is one of Terengganu's signature tourism destinations.
Wildlife Department 09:00-17:00 (Sat.-Wed.), 09:00-13:00 (Thur.-Fri.), daily.

Entrance (RM1.00), Fishing (RM10.00), Camera (RM5.00)

Pengkalan Gawi, Hulu Terengganu, Terengganu (+609-6309433)
Uncle Chua Kopitiam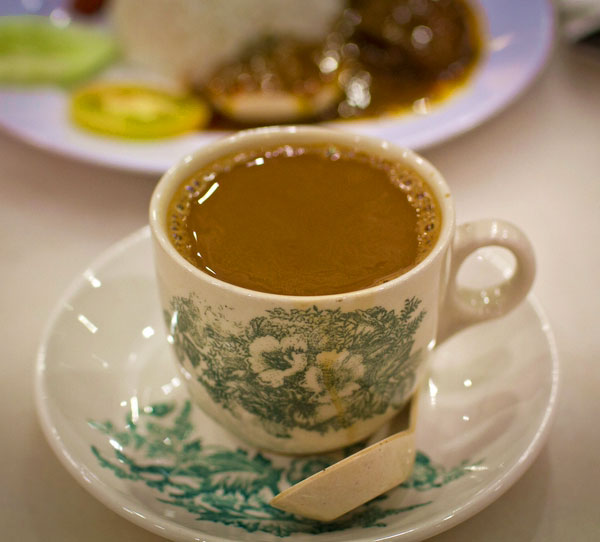 more >>
Casual Place For Coffee And Then Some
If you're looking for a place to chill over a cup of coffee Terengganu-style, come over to Uncle Chua Kopitiam and see what they've got to offer. When you're here, be sure to try the boiled or fried keropok lekor (a type of fish cracker) which is a local delicacy in Terengganu.
11:00-23:00, daily.

White Coffee (RM3.00)

M1-1-04, Jalan Sultan Zainal Abidin, Kuala Terengganu, Terengganu (+609-6238186)
Restoran Naj D' Leaf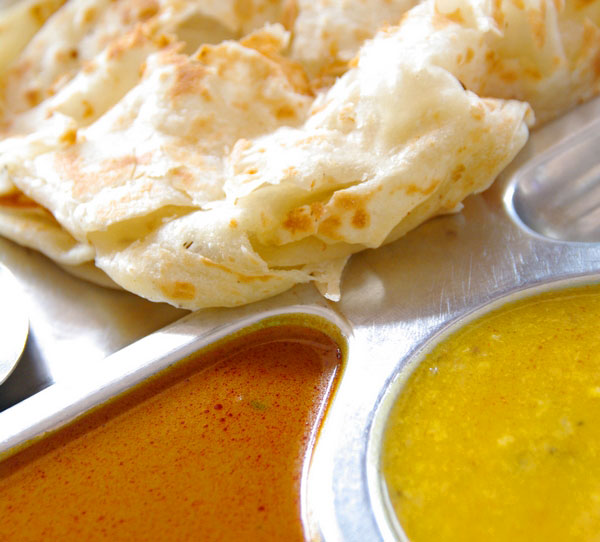 more >>
The Best of Banana Leaf Rice in Terengganu
A fan of banana leaf rice? Why not drop by Naj D'Leaf restaurant for a banana leaf fix? A clean and simple restaurant with little decoration, Naj D'Leaf offers Indian special delicacies such as fish curry, tandoori chicken, mutton curry and a variety of vegetables stews ranging from pumpkin to long beans.
07:00-22:00, daily.

Roti Canai (RM1.00), Putu Mayam (RM1.00)

54, Jalan Tok Lam, Kuala Terengganu, Terengganu (+609-7476555)
Syahira Batik
more >>
Haven for Batik Lovers
Whether you are a collector or looking for souvenir gifts for loved ones, Syahira Batik will give you plenty of options to choose from. Pick and choose from silk fabrics with beautiful motifs to readymade shirts and dresses in tasteful designs. Available for both ladies and gentlemen.
09:00-22:00, daily.

Batik Long-Sleeve Shirt (RM150.00), Batik Dress (RM200.00)

3594, Jalan Sultan Zainal Abidin, Kuala Terengganu, Terengganu (+609-6223435)
Istana Maziah (2-3hr)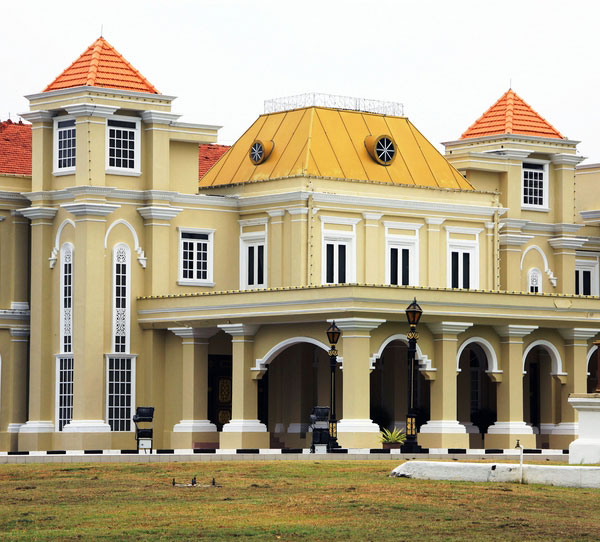 more >>
Pride of Terengganu Royalty

Did you know that the main foundations of Istana Maziah were built on a mixture of chalk, clay, sand salts, egg white, lime and honey? Due to lack of funding, major improvisations were made.
Built in replacement of the Istana Hijau (Green Palace, which was destroyed in a fire; Istana Maziah is the official palace of the Sultan of Terengganu. Constructed in 1897, this palace combines the design of both modern and traditional architecture. It has earthy brown colour and is two storeys in height.
Open 24 hours, daily.

Free admission

Bukit Puteri, Kuala Terengganu, Terengganu (+609-6309433 Terengganu Tourism)
Bukit Puteri (1-2hr)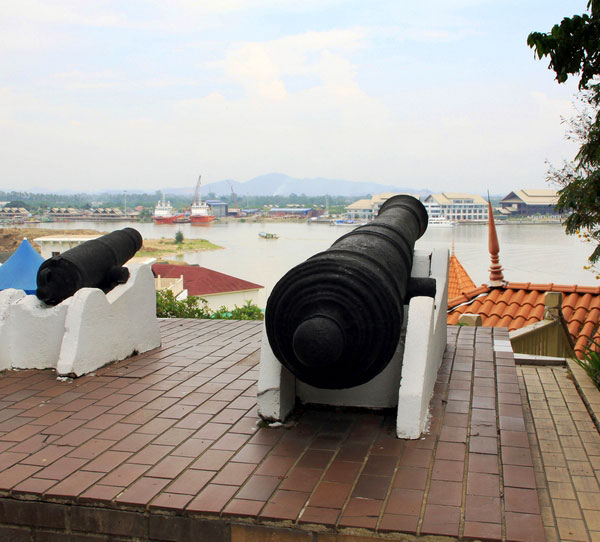 more >>
Terengganu's Mighty Fortress

It was said that Bukit Puteri was once the residence of Puteri Bunian - a mythical princess. However, the princess fled from Bukit Puteri when local villagers borrowed her cutleries without returning them.
Literally 'Princess Hill' in Malay, Bukit Puteri was first erected as a defense fortress to protect the rulers of Terengganu from enemy attacks. This fort was built with bricks and was fortified with honey, lime and egg white. Bukit Puteri still houses several important historical artifacts such as cannons and an ancient graveyard.
09:00-17:00 (Fri 09:00-12:00, 15:00-17:00), daily.

Free admission

Jalan Sultan Zainal Abidin, Kuala Terengganu, Terengganu (+609-6309433 Terengganu Tourism)
Kuala Terengganu Waterfront (1hr)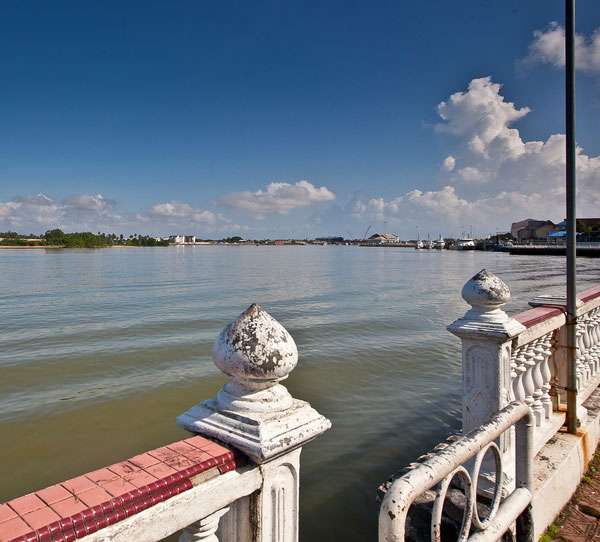 more >>
One of Terengganu's Newest Landmarks

If you'd like to go on a river cruise, a river cruise jetty is also available at the Kuala Terengganu Waterfront. Charge applies.
This garden-themed waterfront is one of Kuala Terengganu's most recent tourism pride and joy. With its beautiful scenic view and refreshing environment, the waterfront makes an excellent destination for weekend outings and romantic rendezvous.
Open 24 hours, daily.

Free admission

Jalan Hiliran, Kuala Terengganu, Terengganu (+609-6309433 Terengganu Tourism)
Chinatown Food Court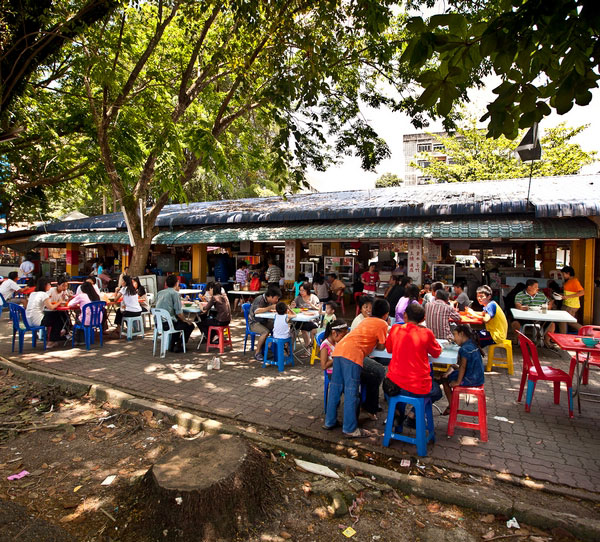 more >>
Gateway to Yummy Chinese Food in Terengganu
If you can't do without delicious Chinese food, head on over to Chinatown Food Court in Jalan Kampung Tiung for a satisfying Chinese feast. Choose from everyday Chinese delicacies such as noodle soups and fried kuey teow to grand palatable picks such as Peking Duck and abalone soup.
06:30-22:30, daily.

Beef Noodles (RM5.00), Curry Mee (RM3.50)

Jalan Kampung Tiong, Kuala Terengganu, Terengganu (+609-6309433 Terengganu Tourism)
T. Homemade Café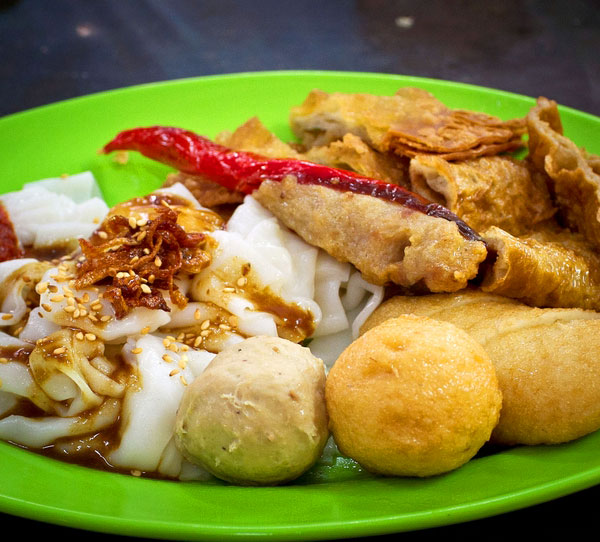 more >>
Special Spot for Toothsome Delights
Tea time is yummy time at T Homemade Café! Serving light to heavy bites such as the famous roti paung (bread with kaya and butter), Chinese-style keropok lekor (a local type of fish crackers), yong taufoo and fried kuey teow, this is a must try for kopitiam food lovers!
06:00-23:30, daily.

Fresh fruit Juice (RM4.50), Keropok Lonkor (RM3.00)

214 Jalan Kampung Cina, Kuala Terengganu, Terengganu (+6016-9405888, +6019-9849977)