Update on 2012/07/25
Kris Monument (Tugu Keris) (0.5hr)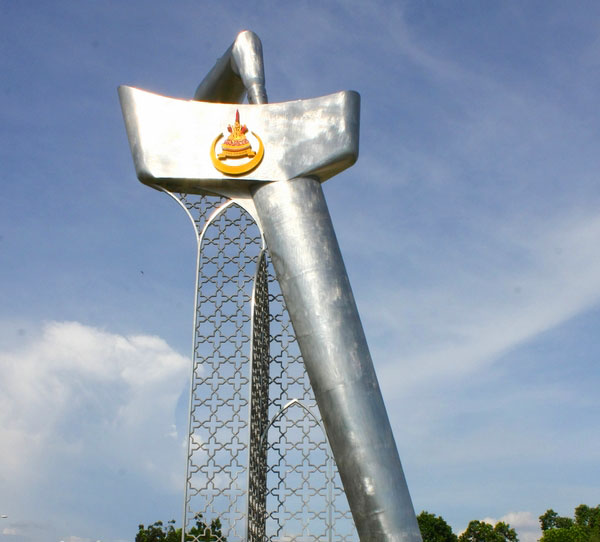 more >>
The Pride and Glory of Klang
This monolithic monument which is shaped after a keris (a traditional Malay crooked dagger) is located along Federal Highway route 2. Its construction was commanded by late Sultan of Selangor, Almarhum Sultan Salahuddin Abdul Aziz Shah in conjunction with the Silver Jubilee in September 1985 to symbolize power, strength and unity.
08:00-21:30, daily

Free Admission

Jalan Batu Tiga Lama, Klang, Selangor (+603-55109100 Selangor Tourism)
Pulau Ketam (Crab Island) (2hr)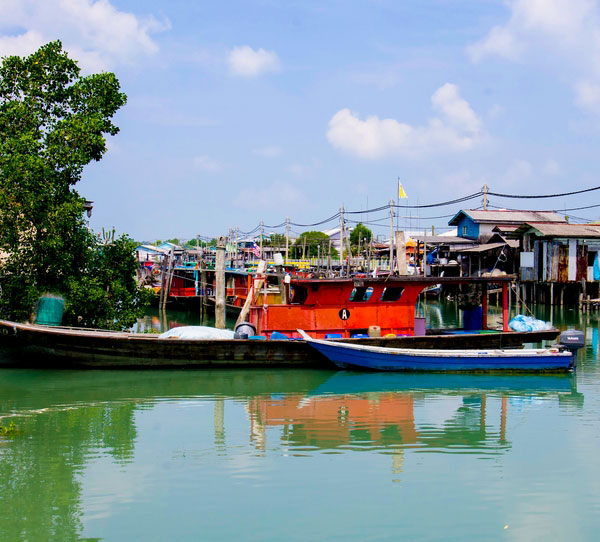 more >>
A Serene and Scenic Fisherman Island

For a short detox from busy city life, come away for a weekend to Pulau Ketam and book a few nights' stay in a budget inn. You can also rent a bicycle and go for a self-tour around the island.
There is a stall near the ferry selling fried ice cream. Do not miss this delicious snack!
This tiny island is a flashback of what Malaysia used to be several decades ago. With its wooden houses built on stilts and people riding bicycles going about their daily lives, Pulau Ketam provides a sense of peace to city dwellers looking for a respite from the concrete jungle madness.
Open 24 hours, daily

One Way Ferry (RM7.00), Bicycle Rental (RM5.00 per day)

Pulau Ketam, Klang, Selangor (+603-55109100 Selangor Tourism)
Hock Leng Keng Temple (0.5-1hr)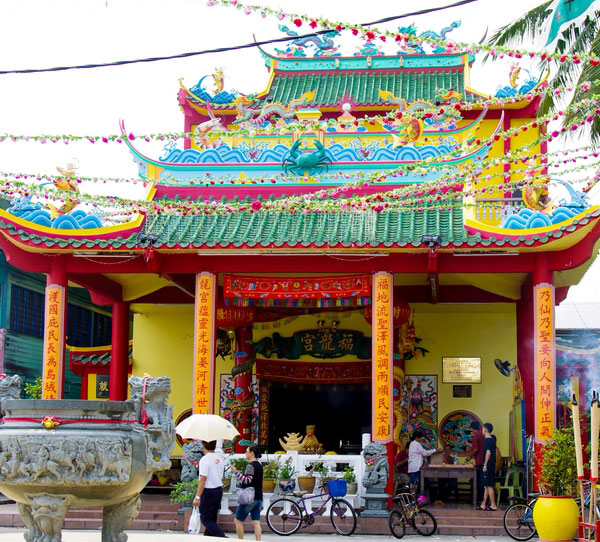 more >>
Explore the Beautiful Sculptures and Colorful Painting
This Taoist temple is the nearest temple located to the jetty, just after the main street. It is one of the biggest temples in Pulau Ketam with unique colourful sculptures of fishes, prawns and water dragons. Inside, the sculptures of gods and deities as well as gold bars and strong pillars symbolize protection and prosperity.
08:00-18:00, daily

Free Admission

Jalan Satu, Sungai Dalam, Pulau Ketam, Klang, Selangor (+603-55109100 Selangor Tourism)
Restaurant Kim Hoe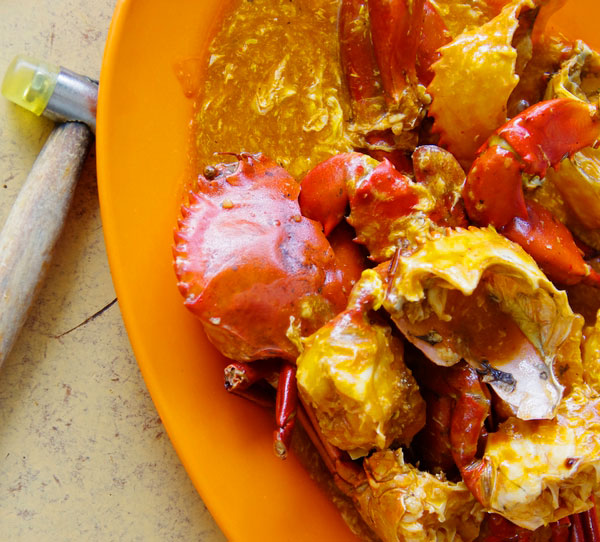 more >>
Seafood Galore on Pulau Ketam
A vacation on an island is never truly an island vacation without a seafood feast! For a delectable gastronomic fandango, just drop by Restaurant Kim Hoe who specializes in serving fresh seafood such as bamboo clam, mantis prawn, curry fish, fried oyster, kam hiong crab and steamed lala with ginger.
08:00-21:00, daily

Fresh Crab (RM32.00/kg), Prawns (RM30.00++)

28k, Jalan Besar, Pulau Ketam, Klang, Selangor (+603-31104216, +6016-3971408)
Restoran Kuai Lok Hian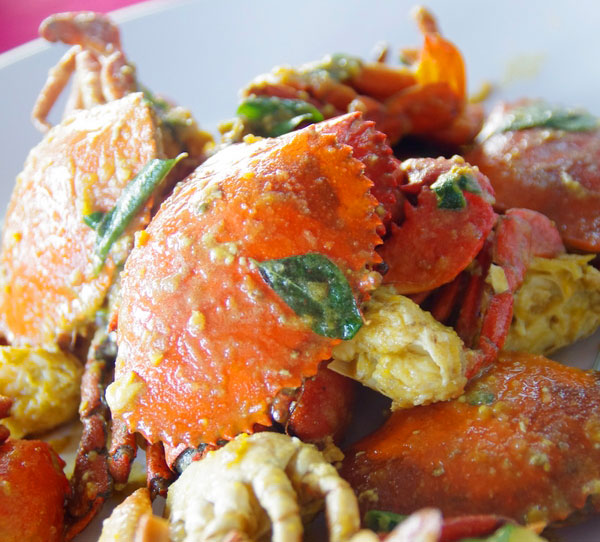 more >>
The Place for Bits and Treats

Besides delicious seafood, Kuai Lok Hian also offers bicycle-rental service and fishy bi-product such as fish snacks.
Apart from seafood, the tropical island heat calls for refreshing icy-cold dessert. Restaurant Kuai Lok Hian serves deliciously desserts such as mango ice blended snow ice and the quintessential heat quencher: lemonade. Don't forget to sample the homemade fish balls in clear vegetable soup.
08:00-21:00, daily

Fried Calamari (RM8.00), Kam Heong Mantis Prawns (RM12.00)

H1A, Jalan Merdeka, Pulau Ketam, Klang, Selangor (+603-31104485)
Taman Pengkalan Batu (1hr)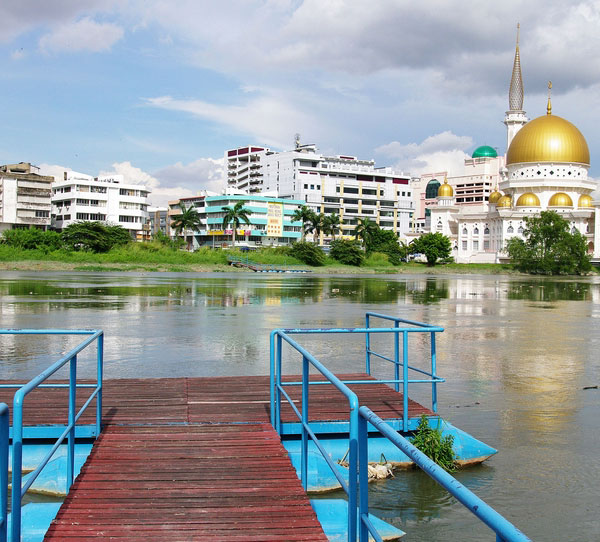 more >>
Leisurely Park for Picnic and Recreation
This atmospheric and leisurely park is located along the Klang River, circa 5.3 acres along the river. A beautiful weekend spot, this park is equipped with a fishing deck, a gazebo, a canopy walkway and a children's playground among others. In the evenings, this place makes a great trail for cycling and running.
Open 24 hours, daily

Free Admission

Jalan Tepi Sungai, Klang, Selangor (+603-55109100 Selangor Tourism)
Sultan Abdul Aziz Royal Gallery (1-1.5hr)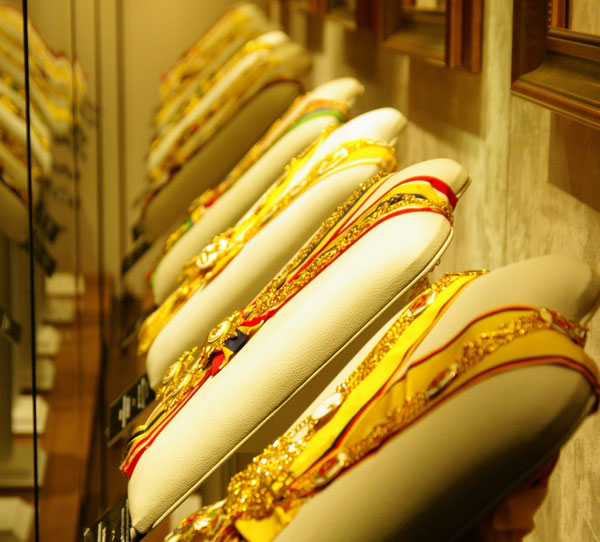 more >>
A Dose of Royal Enlightenment
Initially named "Muzium Kenangan" (Memorial Museum), this museum was built in 1988 as a dedication to Sultan Abdul Aziz's late father, Sultan Salahuddin Abdul Aziz Shah. It displays some of the unique collections of royal artifacts and gifts during the Sultan's reign. Included in the display are the replicas of Selangor's crown jewels.
10:00-17:00, close on Mon & PH

Free Admission

Bangunan Sultan Suleiman, Klang, Selangor (+603-33736500)
Kedai Makanan Seng Huat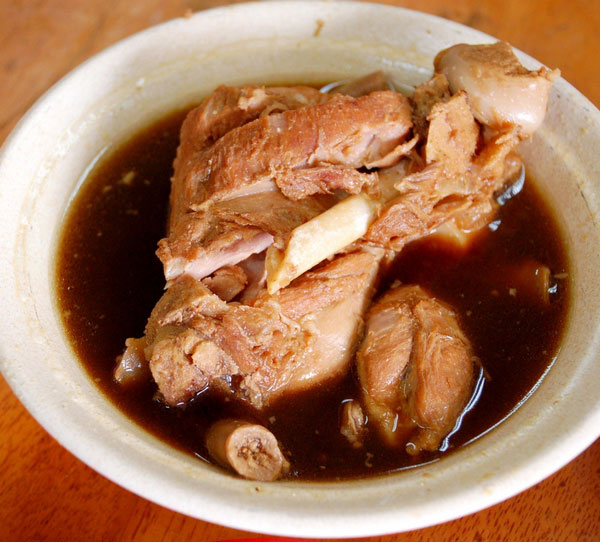 more >>
Klang Bak Kut Teh At Its Best!
Klang is, among other things, most famous for its delightful Bak Kut Teh (pork bone tea soup). For a taste of authentic homemade Bak Kut Teh, come to Kedai Makanan Seng Huat where you can find an array of budget-friendly yet delicious bak kut teh.
07:30-14:00, 17:30-20:30, daily

Intestine (RM8.00), Normal (RM8.00), Claypot (RM8.50), Tea (RM4.00)

9, Jalan Besar, Klang, Selangor (+6012-3098303)
Pao Xiang Bah Kut Teh @ Centro Mall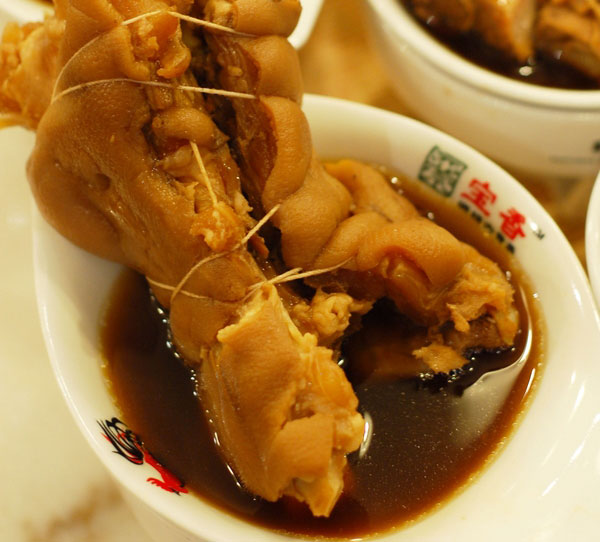 more >>
Exclusive Bak Kut Teh in Mall Setting
For lovers of Bak Kut Teh who are not keen of enjoying a bowl in a coffee shop setting, you can now enjoy delicious Bak Kut Teh in an air-conditioned and high-end setting. Pao Xiang offers various parts of pork meat, simmered to perfection in a myriad of specially selected herbs and spices.
10:00-22:00, daily

Sui Kut Tao (RM13.00), Tua Kut (RM14.00)

Lot G127 & G128, No 8, Ground Floor, Centro Mall, Jalan Batu Tiga Lama, Klang, Selangor (+603-33488869)
Teluk Pulai (Clay Pot) Ba Kut Teh @ Taman Intan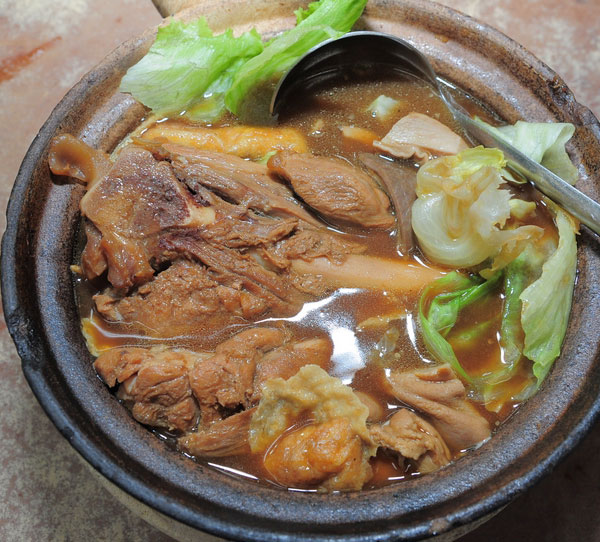 more >>
Station for Clay Pot Bak Kut Teh Aficionados
If you were to ask a local, he would easily point out Teluk Pulai Ba Kut Teh as a famous spot. With the thick medicinal herbal broth, Bak Kut Teh here comes with different cuts of pork that customers could choose as his preference.
07:30-21:00, daily

Bak Kut Teh (RM9.50), Chinese Tea (RM5.00)

32 Jalan Batai Laut 5, Kawasan 16, Klang, Selangor (+603-33445196)