Update on 2012/07/18
Tua Pek Kong Temple (1hr)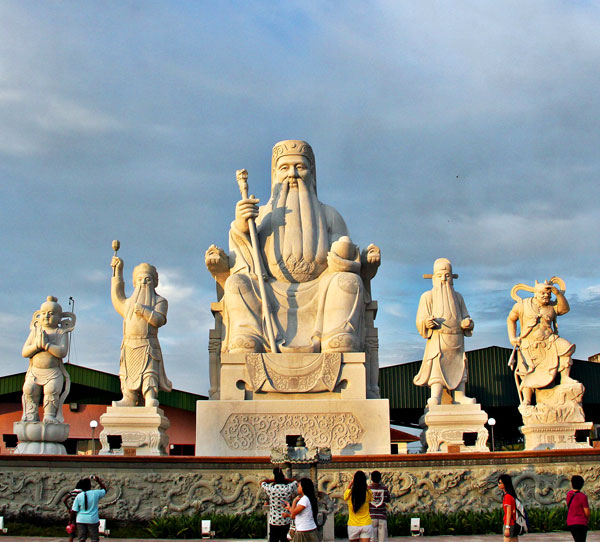 more >>
In Reverence & Honor of Buddhism

At Tua Pek Kong Temple, there are a couple of seafood product shops and a place where fishermen dock their boats, which is Interesting for photography lovers.
Located in Sitiawan and overlooking the Straits of Malacca, Tua Pek Kung Temple is definitely a very unique temple to visit for its specially-constructed gigantic sculptures alone. It showcases some interesting Chinese god sculptures including the God of Mercy (Kuan Yin), some Chinese folklore characters and laughing Buddha.
08:00-22:00, daily

Free Admission

Jalan Pasir Panjang, Kampung Pasir Panjang Laut, Sitiawan, Perak (+605-6834057 Perak Tourism)
Sitiawan Cheong Cia Gong Pian (0.5hr)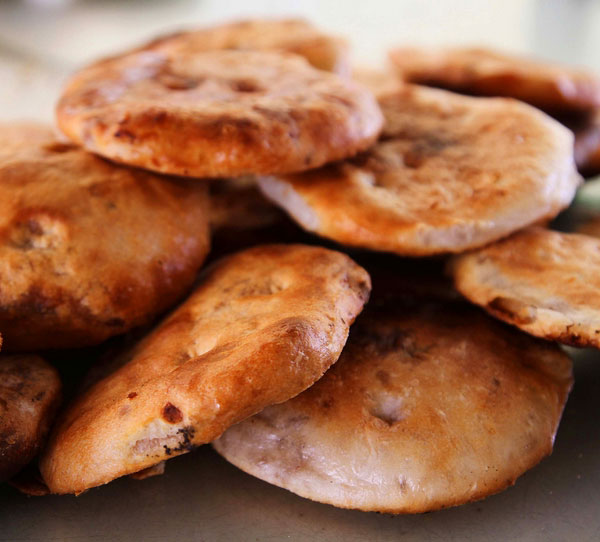 more >>
Fragrant, Crispy, Savory & So Yummy!
Baked in a stone-like oven, Gong Pian is one of the town's winning items. Traditionally plain with braised shallots and pork bits, the owners have tweaked it and added fried onions and BBQ options to its repertoire. Some people buy hundreds of them, pre-order if you intend to do so.
09:30-17:00, close on Sun

Gong Pian (RM0.80)

12 Jalan Tok Perdana, Sitiawan, Perak (+6019-5589228)
Lumut Jetty (0.5hr)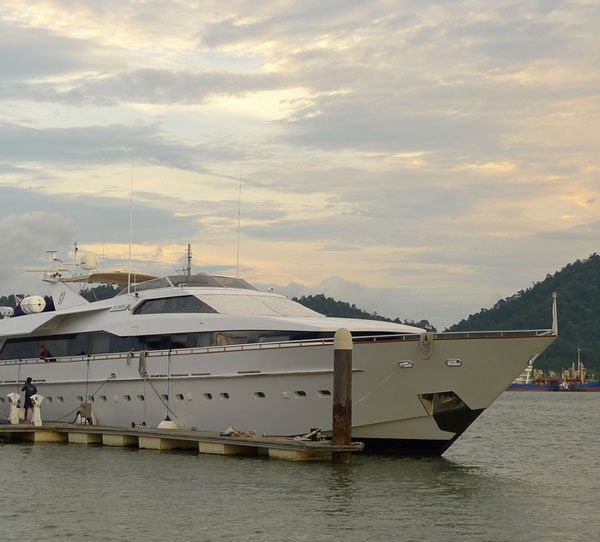 more >>
Cruise To Pangkor Island!

Parking is relatively safe at the multi-storied parking lot of Lumut Jetty, which is operated by the Lumut Town Council. It costs RM0.30 per hour for parking.
It is the take off point to Pangkor Island. It used to be run down but the terminal has been refurbished with many food and souvenir outlets surrounding it. Ferries run every 30 minutes during peak hours and 45 minutes non-peak with a clear notice of the timetable.
Open 24 hours, daily

Return trip of ferry to Pulau Pangkor: adult (RM10.00), children (RM5.00)

Terminal Jeti Lumut, Lumut, Perak (+605-6834057 Perak Tourism)
Pangkor Jetty (0.5hr)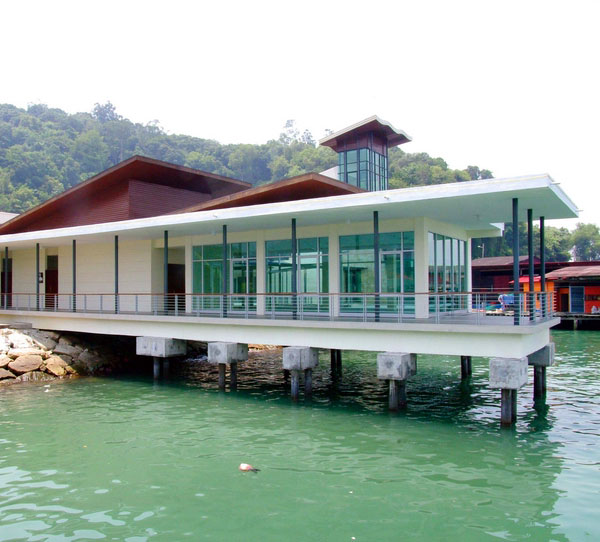 more >>
Arrival & Departure Point of Pangkor Island

After arriving in Pangkor Jetty, there are usually vans and rental services waiting for visitors. The pink vans have a standard rate but the rental of motorcycles and cars may vary depending on rental durations and models.
The ancient name for Pangkor Island was Spirit Island. The islanders believe that this island is protected by spirits. There are two major ferry stops for residents in Pangkor Island - Sungai Pinang Kerchil and Pangkor Jetty. The first stop is for local residents and the second is for tourists.
Ferry 07:00-20:30, daily

Ferry: adult (RM10.00), children (RM5.00)

Jalan Sungai Pinang Kecil, Pulau Pangkor, Perak (+605-6834057 Perak Tourism)
Geng Bee Coffee Shop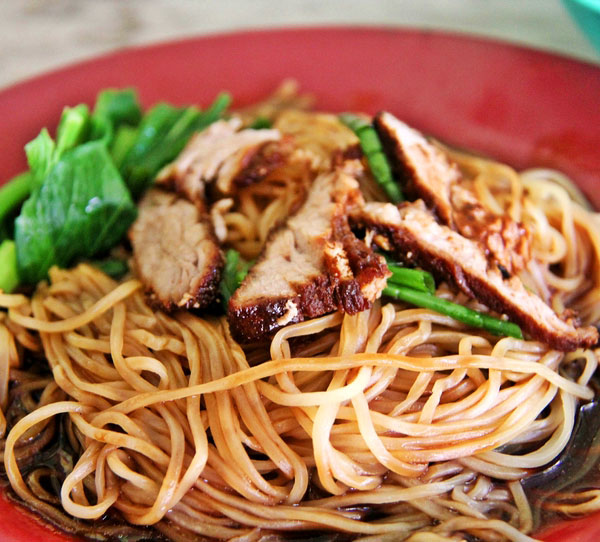 more >>
Toss It Light & Right for Springy Noodles
For a substantial and hearty breakfast, wantan noodles steal the show. The cook deftly blanches it, retaining a certain degree of spring. It is then tossed in a mix of fragrant oil, dark and light soy sauce, topped with barbequed meat and a side of dumplings in soup.
08:00-17:00, daily& PH

Local Coffee (RM1.50), Wantan Noodles (RM3.50)

97 Jalan Besar, Pulau Pangkor, Perak (+605-6834057 Perak Tourism)
Restoran Chiang Seng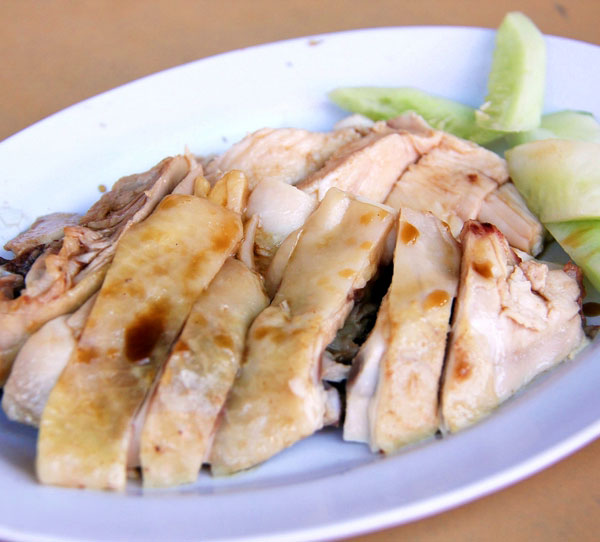 more >>
Fuss Free, Simple & Nourishing

Another famous stall at Restoran Chiang Seng is the mee sua noodle stall that you would find the owner using fresh local ingredients for the condiments.
Restoran Chiang Seng is hard to miss as its house is in bright yellow and orange. Just like the outside, the inside chicken rice stall is definitely not to miss. You will see a number of posters and photos showcasing food critics visiting here just for tasting its Hainan flavored chicken rice.
08:00-14:00, daily

Chicken Rice (RM4.50), Mee Sue Noodles (RM3.50)

21 Jalan Besar, Pulau Pangkor, Perak (+605-6834057 Perak Tourism)
Syarikat Pembuat Makanan Ong (1hr)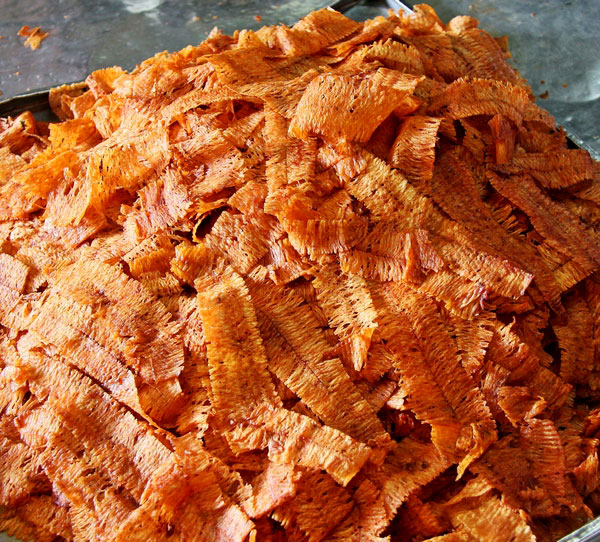 more >>
Island's Popular Snacks For Souvenirs?
With the island a fishing village, there are creative inventions such as the dried fish and squid satay snacks coated in sweet or spicy sauces and stuck on sticks. You can also find salted fish, dried prawns and other seafood products that are great gifts for avid cooks!
10:00-18:00, daily

Fish Satay (RM3.00), Squid Satay (RM3.00)

42 Jalan Besar, Pulau Pangkor, Perak (+605-6851610)
Kedai Mee Tan Kim Aik (0.5-1hr)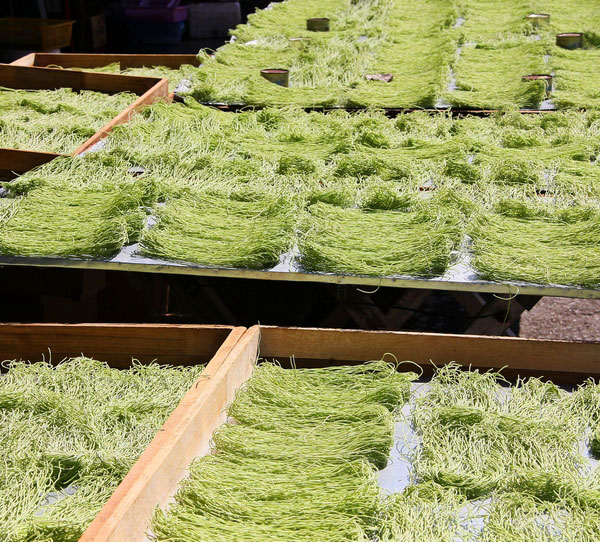 more >>
Home Made Healthy & Colorful Noodles
Except for fish satay, mee sua is another must-buy at Pulau Pangkor. With the sufficient sunshine and sea breeze, the mee sua (home-made noodle) taste especially good. Kedai Mee Tan Kim Aik is a traditional family business and runs for over 20 years. Its special choices are spinach and carrot flavored noodles.
10:00-17:00, daily

Original Mee Sua (RM4.00), Paper Thin Mee Sua (RM3.00)

23 Jalan Besar, Pulau Pangkor, Perak (+605-6851177)
Teluk Nipah Beach (1-1.5hr)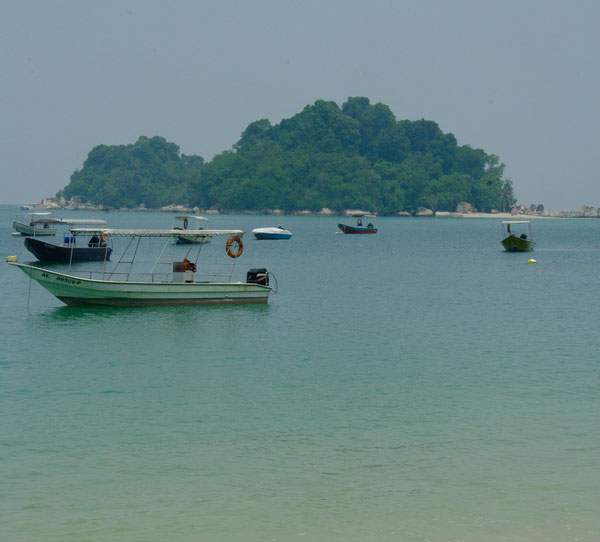 more >>
Bring Out The Beach Loving You!

Nipay Bay offers a wide range of accommodations from chalets to luxurious hotels.
During low tide, you can just walk to the next island - Pulau Giam. Renting a boat from Teluk Nipah Beach is also a good way to visit nearby islands such as Pulau Metagor.
The stretch of white sand captivates many to take a walk down the shoreline. The secluded Teluk Nipah Beach provides the best place to relax. Just come here and wade lazily in the warm waters or indulge yourself in thrill water sports. And of course, here is a perfect place to watch the beautiful sunset!
08:00-18:00, daily

Free Admission

Teluk Nipah, Pulau Pangkor, Perak (+605-6834057 Perak Tourism)
Lin Je Kong Temple (1-1.5hr)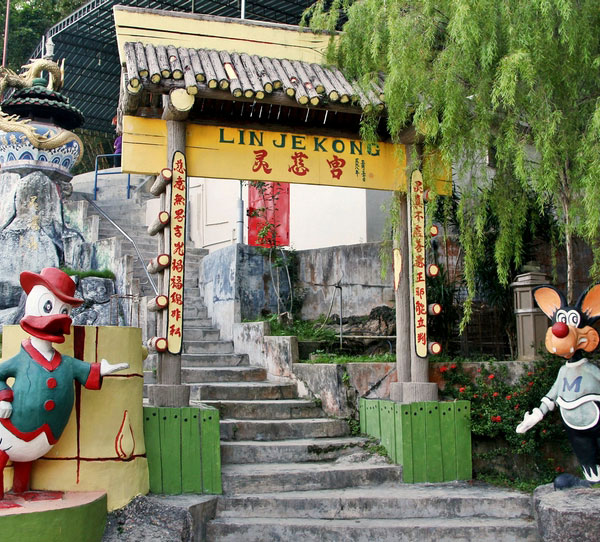 more >>
Mini Disneyland In This Island?
Interestingly, this temple is decorated with Donald Duck, Mickey Mouse and their friends. Giant mushrooms and frogs accompany your walk in this temple. There is the Buddhist shrine and if you cross a little bridge, you could get to Coral Bay for some snorkeling or swim.
07:00-19:00, daily

Free Admission

Teluk Nipah Beach, Pulau Pangkor, Perak (+605-6834057 Perak Tourism)