Update on 2012/07/11
Pasir Ris Fishing Pond (1-1.5hr)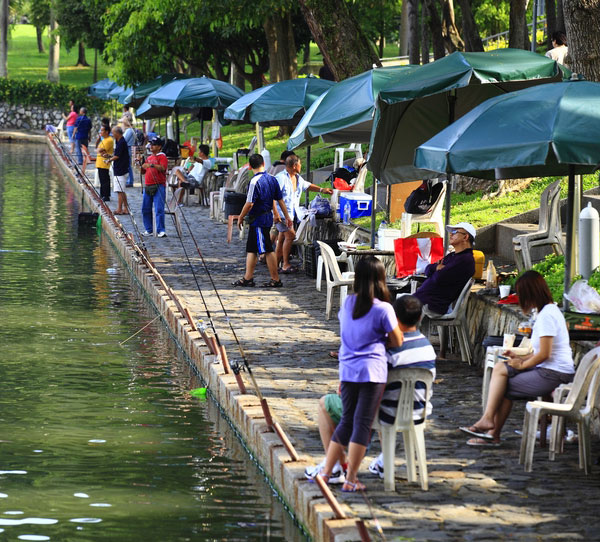 more >>
Catch of the Day
Test your fishing skill at Singapore's largest fishing pond. From saltwater and freshwater prawns to crabs, there is even a kid's pond where the little ones can join in the fun. BBQ pits and fire starters are also provided for you to grill your catch-of-the-day.
Open 24 hours, daily

Prawn Fishing 1 hour (SGD13.00), Fishing Pond (SGD40.00-48.00)

94 Pasir Ris Central, Pasir Ris Town Park, Singapore, 519637 (+65-62542823)
Forest Adventure @ Bedok Reservoir Park (1-1.5hr)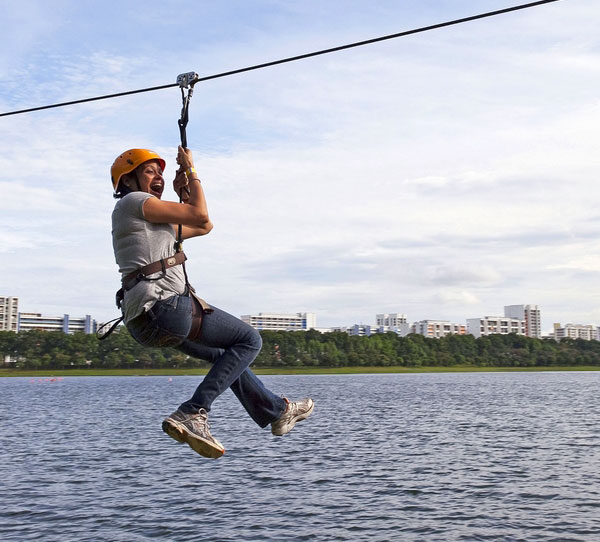 more >>
A Cool Hang Out

To play Forest Adventure, children must meet the minimum height requirement of 1.1m and adults - 1.4m in order to go on the courses.
Take hanging-out to a higher level – 9 metres above ground! Conquer bridges, swings, trapezes, ladders, and even huge zip lines while enjoying the cool reservoir surroundings. Certified Instructors will be on-site and have all gone through courses. Functionality of equipment is also checked daily.
10:00-18:00 Tue-Sun, close on Mon except PH

Grand Course - adult ($42.00), junior ($40.00); Kids Course ($25.00)

825 Bedok Reservoir Road, Singapore, 479244 (+65-81007420)
Garibaldi Italian Restaurant & Bar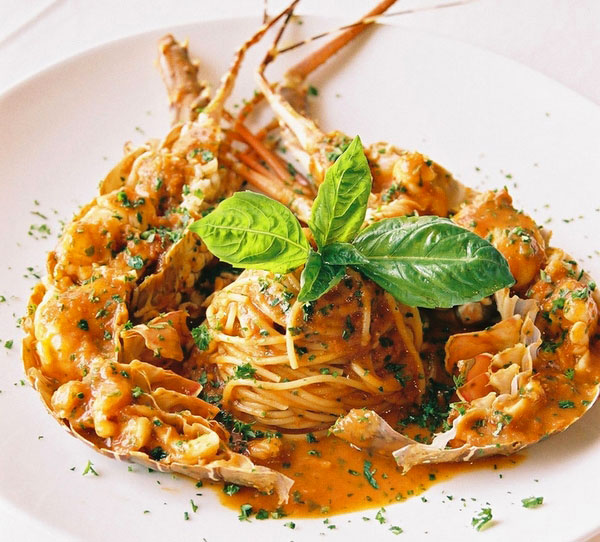 more >>
Cucina Italiana
One of the most popular and respected fine-dining restaurants, the award-winning restaurant boasts an enticing menu created by Chef de Cuisine Roberto Galetti. Except for the signature dishes - air-flown spanner crab salad with avocado and dessert - traditional Cannolo Sicilliano, a 6 or 7-course gourmet menu is also available.
12:00-15:00, 18:30-23:00 Restaurant; 12:00-00:00 Bar, daily

Angel Hair Pasta with Lobster, Cannolo Sicilliano

36 Purvis Street #01-02, Singapore, 088613 (+65-68371468)
Muthu's Curry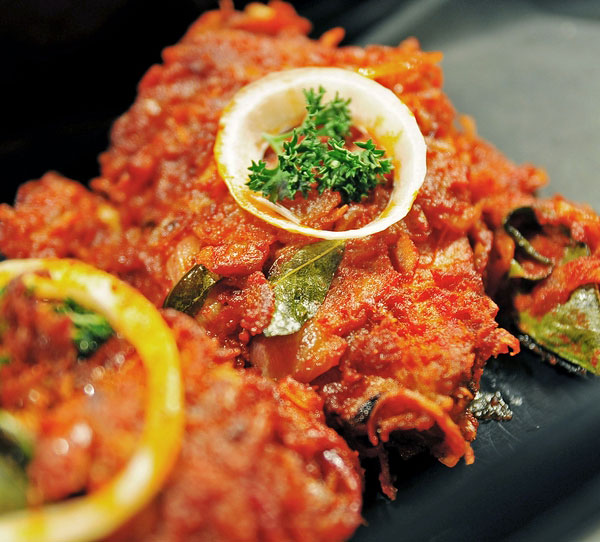 more >>
Red Hot Passion
With more than 40years of history, Muthu's Curry has become a household name for great curries, especially Fish Head Curry. From a humble shop to now a chain of restaurants, passion is an essential characteristic in their food and service. End your experience here on a sweet note with the popular mango lassi.
10:00-22:00, daily

Fish Head Curry, Masala Prawns

138 Race Course Road, #01-01, Singapore, 218591 (+65-63921722)
Clarke Quay (1hr)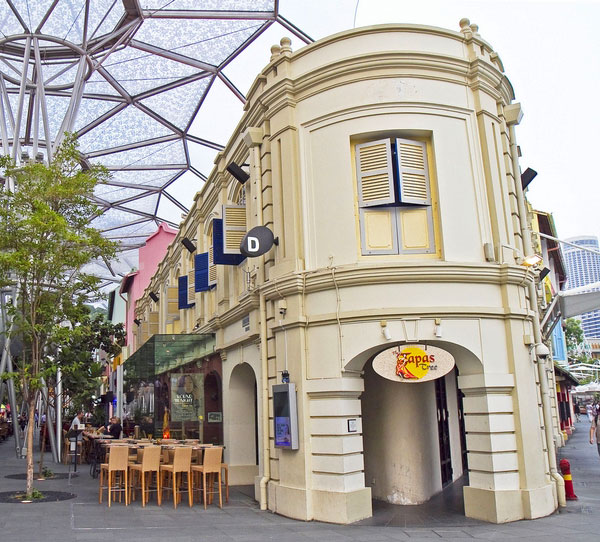 more >>
Hustle, Bustle

Try the G-max Reverse Bungy at Clarke Quay, guaranteed to give adrenaline junkies their much sought after rush.
Named after Singapore's Second Governor, Sir Andrew Clarke, the Singapore River was historically a bustling trade centre and berthing bay. Five blocks of restored warehouses stand a reminder of what it used to be. The vibrant night life here takes a life of its own with restaurants, pubs and clubs catering to all fancies.
Various with different shops and restaurants. daily

Dine, Entertain, Beauty & Wellness

3 River Valley Road, Singapore, 179024 (+65-63373292)
Alkaff Bridge (0.5hr)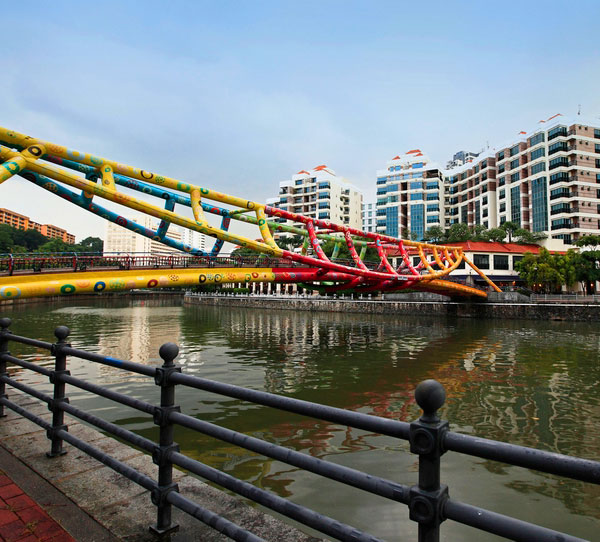 more >>
Artistic Crossing
Named after Alkaff Quay, this bridge was one of three footbridges built in Singapore at the turn of 20th century. In 1994, the bridge was transformed into Singapore's first "Bridge of Art" by Philippine Artist Pacita Abad and crew, who used 52 different colours and more than 900 litres of paint to repaint it.
Open 24 hours, daily

Free admission

Robertson Quay, Singapore(+65-1800-2255642 National Heritage Board)
Esplanade - Theatres on the Bay (1-1.5hr)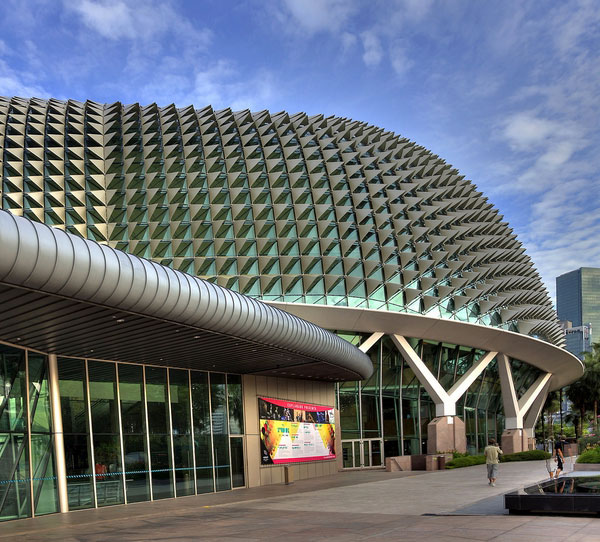 more >>
It's Showtime!
One of the world's busiest arts centers, locals nicknamed it "the durian" because of the thorny architecture. Programme line-ups span all performing art genres with a special emphasis on Asian culture. Take a break at the cafés, bars, restaurants and even a library while enjoying the relaxing view of the Singapore bayfront.
Box Office 10:00-20:00 Mon-Fri, 11:00-20:00 Sat, close on Sun

Free admission (except for ticketed events)

1 Esplanade Drive, Singapore, 038981 (+65-68288377)
Marina Barrage (0.5-1hr)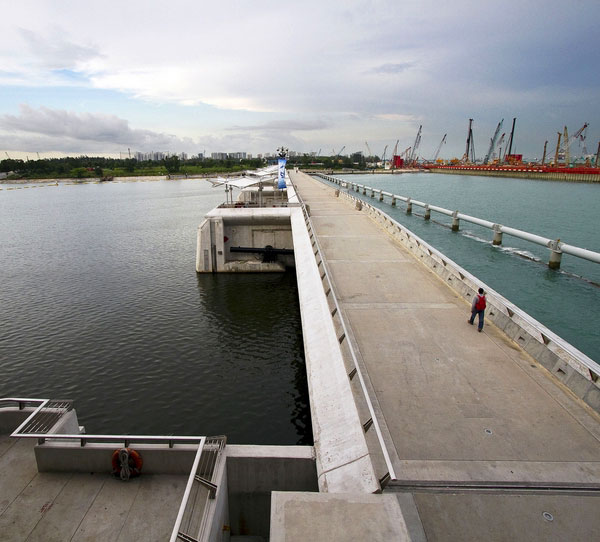 more >>
Water Fun
This award-winning dam infrastructure is not just a reservoir but is also a lifestyle attraction and is Singapore's first urbanized reservoir area. Glimpse into the engineering showcased at the gallery or take a stroll on the spacious roof garden ideal for picnics and kite-flying. The water playground is also popular with children and the young-at-heart.
Open 24 hours, daily

Free admission

8 Marina Gardens Drive, Singapore, 018951 (+65-65145959)
7th Storey Live Seafood & Charcoal Steamboat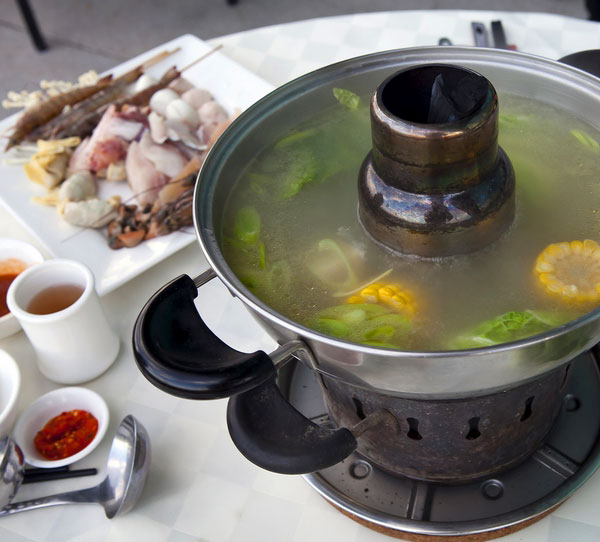 more >>
See Food, Seafood

More than 20 different types of live seafood are available at 7th Storey and can be prepared to your liking.
One of the rare places that offer a hearty meal with an exquisite view of the Singapore skyline at a wallet-friendly price, this Hainanese restaurant of more than 30 years sees a full-house every weekend. All-time-favourites are the Hainanese Charcoal Steamboat, Hainanese Chicken Rice, Chilli Crab and the impeccably fresh seafood.
11:30-14:30,17:30-22:30 Sun-Thur (Fri, Sat, Eve & PH to 01:00), daily

Steamboat Sets, Seafood Charcoal Steamboat

Marina Barrage #01-05/06, Singapore, 018951 (+65-62227887)
Yú Cuisine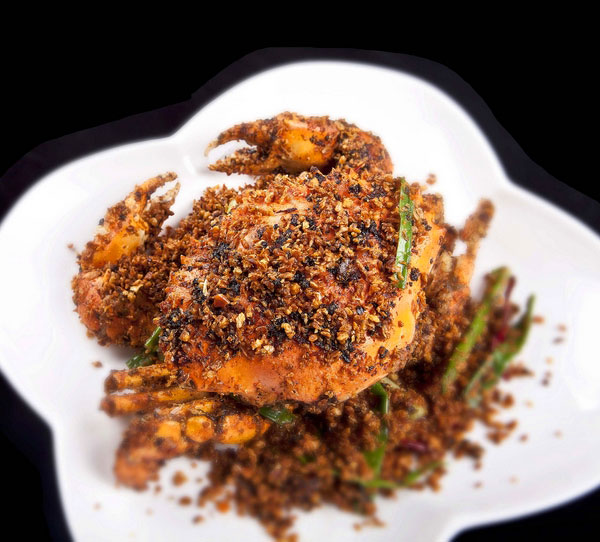 more >>
Fishy Business

The upper floor of Yú Cuisine offers a bar/cafe style environment and a breathtaking view of Marina Bay.
Dine amidst "fishes and friends" in this modern and hip Chinese seafood restaurant. Swathed in blue, diners can leisurely savour the signature Hong Kong Aberdeen Chilli Crab, Pepper Crab, Butter Cream King Prawns Peking Duck and Roast & Grill. For lighter fare, Dim Sum is also available for those who like a bit of everything.
11:00-23:00 (Dim Sum 11:00-17:00), daily

Hong Kong Aberdeen Chilli Crab

B1-08 (Galleria Level) & L1-82 (Bay Level), The Shoppes at Marina Bay Sands, Singapore(+65-66887318)