Update on 2012/06/13
Spice Garden (Taman Rempah) (1-1.5hr)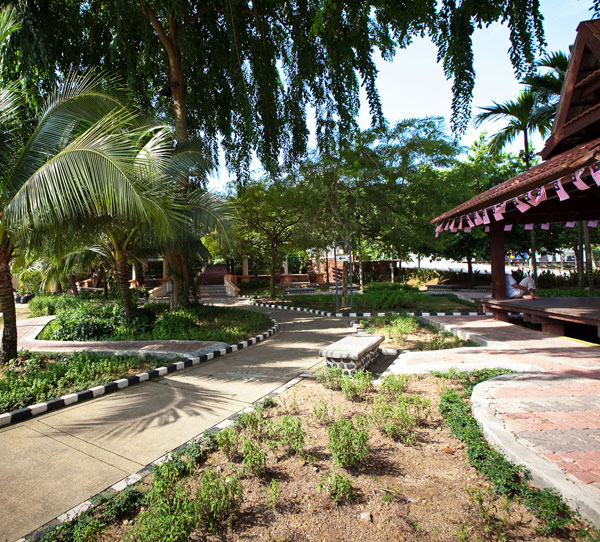 more >>
A Garden For A Scenic River Cruise

If you are planning on taking Melaka River Cruise, the touring time takes about 45 minutes and covers a 9-kilometer stretch of Melaka River. River cruise is available daily at every 30-minute intervals.
There are colorful murals on both sides of the housing walls along Melaka River, which was painted by UiTM Students to tell the history of Melaka.
Set in Jalan Tun Mutahir, Spice Garden is a quaint and scenic garden that consists of several Malay stalls selling food and drinks. Aside from visiting the stalls, you can also take a river cruise along the Melaka River from Spice Garden and enjoy the serene atmosphere that surrounds it.
Melaka River Cruise 09:30-17:00, 18:00-00:00, daily

Melaka River Cruise: adult (RM10.00), children (RM8.00)

Jalan Tun Mutahir, Melaka (+606-2814322 PPSPM)
Melaka Fort (0.5-1hr)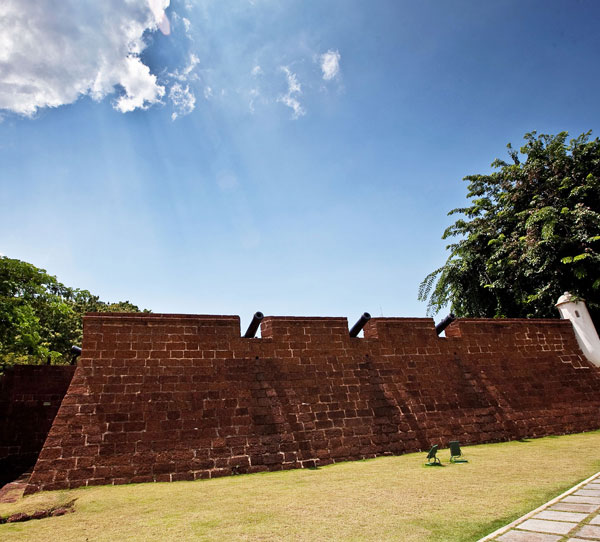 more >>
Significant Landmark of Malay Sultanate Era
Built in 15th century, Melaka Fort was a prominent landmark during Malay Sultanate era. The fort served as an administrative complex and royal residences, which was guarded by armed warriors. Built mainly using laterite red stone, the fort also used to house the palace, mosque and sentry towers.
Open 24 hours, daily

Free admission

Jalan Kota, Bandar Hilir, Melaka (+606-2836220 Melaka Tourism)
Admiral Cheng Ho Gallery (1-1.5hr)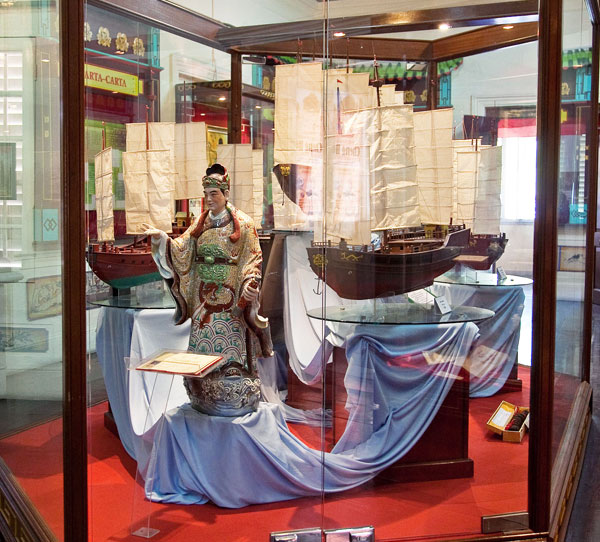 more >>
Chronicles of Admiral Cheng Ho's Epic Journey

Read about the epoch-making adventures of Admiral Cheng Ho and be inspired to embark on your own adventure!
Opened in February 2003, this gallery chronicles the epic journey of Admiral Cheng Ho to the Southern Sea as well as his great accomplishment in international relations. His greatest feat was in establishing an affiliation with African and Asian countries, leading to a prosperous fair trade. Witness artefacts such as antique procelains and ship replicas.
09:00-17:30, daily

Adult (RM5.00), Children/Student (RM2.00)

alan Kota, Bandar Hilir, Melaka (+606-2826526 Melaka Museum Corporation)
Famosa Chicken Rice Ball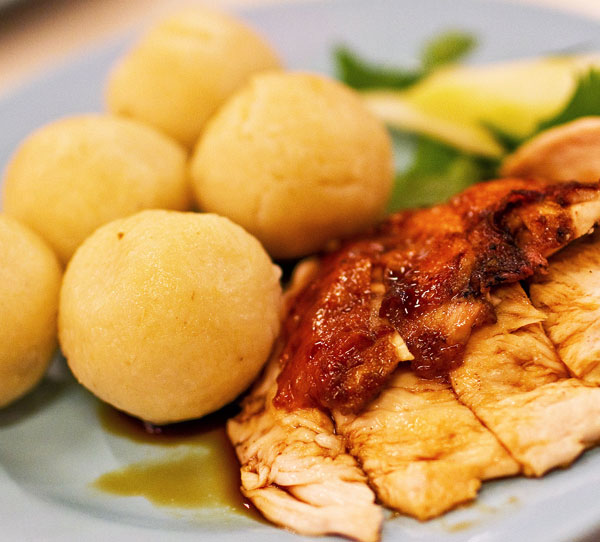 more >>
One of the Great Eats on Jonker Street
A quirky yet delicious dish, the chicken rice ball is one of a kind and is only available in Melaka. With its red building and yellow signboard, this restaurant stands out to anyone walking along the bustling Jonker Street. Be sure to try the signature chicken rice ball, roast pork and other popular Chinese dishes.
09:30-21:30, daily

Chicken Rice Ball, Roast Pork

No. 28-30, Jalan Hang Kasturi (Jonker Street), Melaka (+606-2860121)
Dutch Harbour Cafe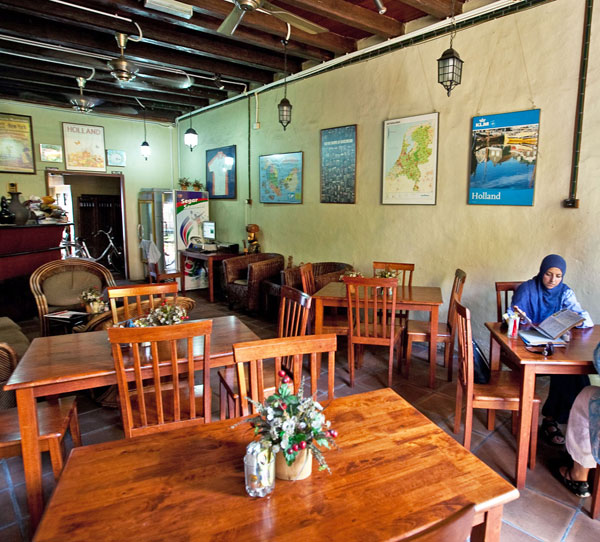 more >>
Dutch Specialties In A Local Setting With River View Dining
Set in a shop with a cozy setting at Jalan Laksamana Cheng Ho, Dutch Harbour Cafe brings back Melaka colonial background with authentic Dutch cuisines which are sure to keep foodies coming for more. Don't miss specialties like Hagelslag (buttered bread topped with chocolate rice), Chicken Croquette and Madagascar Fruit Blast.
09:00-00:00, daily

Guilder, San Fransisco Rice, Hagelslag, Madagascar Fruit Blast

39 Jalan Laksamana, Melaka (+606-2837606)
Cheng Hoon Teng Templ (1hr)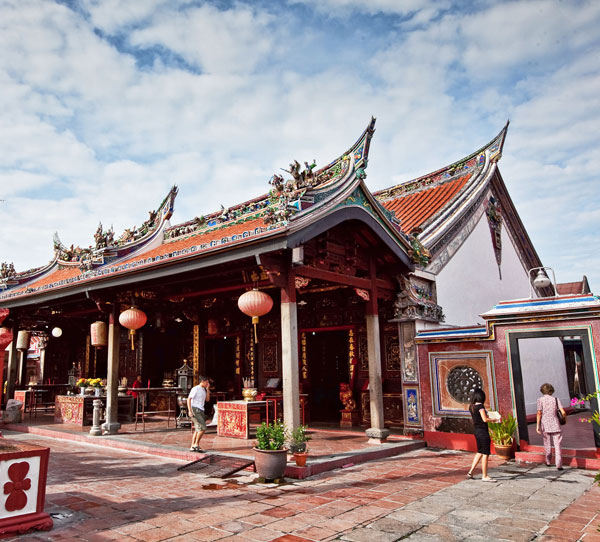 more >>
Visit The Oldest Temple In Malaysia!

Cheng Hoon Teng Temple was listed as a UNESCO World Heritage Site in 2003. While you are here, be sure to pay extra attention on the intricate Chinese architecture, structure and design on this temple that came from southern provinces of China.
This temple, which is dedicated to the Goddess of Mercy, is the oldest temple in Malaysia. This temple was built in the 1600s by Chinese Kapitan, Tay Kie Ki. Other than being a house of worship, the temple also served as the official administrative centre and a court of justice for the Kapitans.
07:00-19:00, daily

Free admission

No. 25, Jalan Tokong, Melaka (+606-2829343)
Zheng He Tea House (1.5-2hr)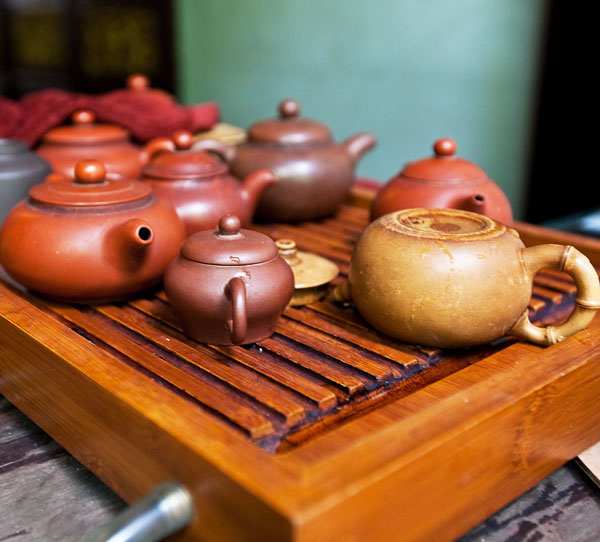 more >>
A Must-Go For Discerning Tea Lovers
For discerning tea lovers who would go to great lengths in search of great tea, Zheng He Tea House is your playground. Serving many types of tea such as Oo Long Tea and Pu Erh Tea, this tea house also provides the culturalization experience of preparing and enjoying Chinese tea - which itself is an art.
11:00-22:00, daily

Chinese Tea (RM20.00++)

17 Jalan Tukang Besi, Melaka (+6016-7640588)
Geographér Café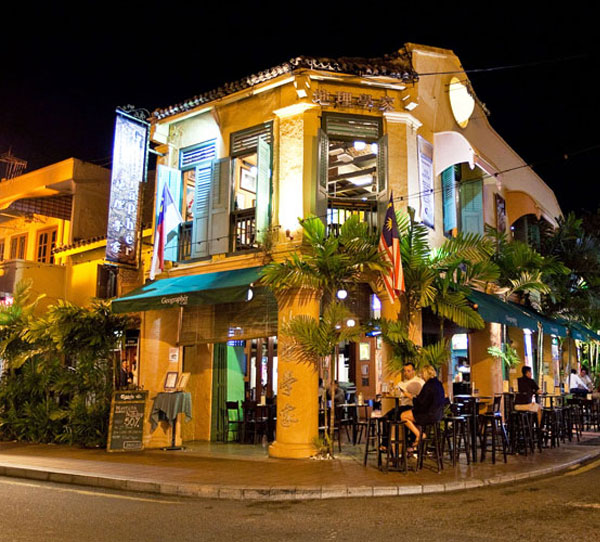 more >>
A Café With A 'Living Museum' Highlight

Get a taste of Melaka's nightlife from Geographér Café! Situated in Jonker's Street, there are plenty to see here when night falls.
Located in a pre-war shophouse, this café offers a 'living museum' experience and surrounded by an old-world charm ambience. Just like its east-meets-west appeal, this award-winning café offers delicious treats apart from providing a great template for a romantic date, a dinner out with friends or just an evening of 'people observation'.
10:00-01:00 Mon-Sat, 08:00-01:00 Sun

Tom Yam Coconut Soup, Napoelitana, Chicken Dragoncello

83, Jalan Hang Jebat, Melaka (+606-2816813)
Orang Belanda Art Cafe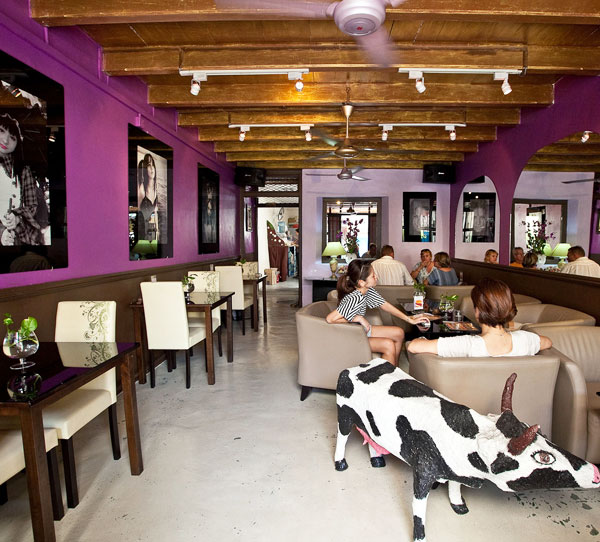 more >>
Artsy Dutch-Inspired Cafe

If you love seafood and pancakes, be sure to sample the seafood pancake which is highly recommended at Orang Belanda Art Cafe! Lip-smacking to the very last bite!
A trendy and modern establishment, Orang Belanda Art Cafe provides an artistic outlet for those looking for a shot of artsy inspiration. With its pretty yet simple interior design, this cafe makes a wonderful venue to sit down and write in your journal while enjoying a cup of Coffee Orang Belanda.
11:00-19:00 Mon-thur, 11:00-21:00 Fri-Sun

Spaguetti Provencale, Boeuf Bourguignon and Poulet Basquaise

32 Jalan Tun Tan Cheng Lock, Melaka (+606-2842184)
Dataran Sungai Melaka (0.5-1hr)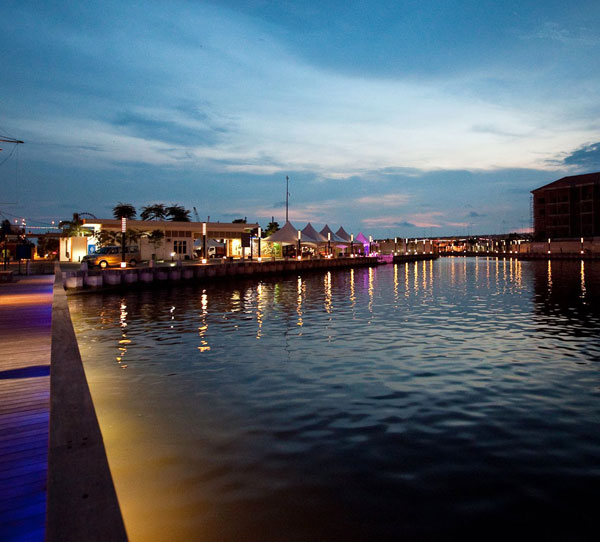 more >>
The Best View of Melaka At Night
Best visited during nighttime, Dataran Sungai Melaka (Malacca River Quayside Square) is a must-visit should you wish to enjoy Melaka River. The wide pathway offers a scenic view of the 'Venice of the East', accompanied by delightful lights in technicolour. Along the way, there are also cafes and souvenir shops available.
Open 24 Hours, daily

Free admission

Jalan Merdeka, Melaka (+606-2836220 Melaka Tourism)