Update on 2012/05/30
Water World @ A'Famosa Resort (4-6hr)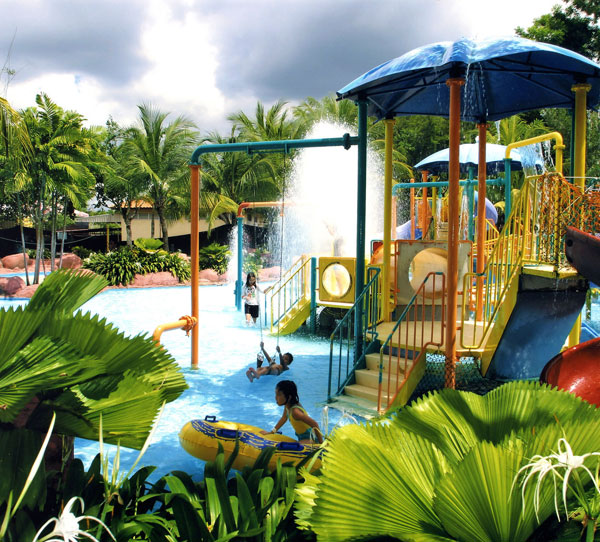 more >>
Be Ready For A Splashing Good Time!

Want more excitement? There are many facilities for rental at Water World such as lockers, tubes and cabanas.
If you get hungry amidst all the fun, lunch can be arranged at Water World as well. There are Side Walk Café, Fast Food Pavillions, Food Court and Bistro for you to whet your appetite.
The largest water theme park in Malaysia, Water World is an ideal place to be for fun-filled family vacations and corporate family day events. Equipped with large pools, exciting slides, beautiful attractions and yummy treats, there's absolutely everything to suit everyone's needs and fancy. Don't forget your sun block!
11:00-19:00 Mon-Fri, 09:00-20:00 Sat,Sun and PH

Weekend: adult (RM40.00), children (RM30.00)

Jalan Kemus, Simpang Empat, Alor Gajah, Melaka (+606-5520888)
Maritime Museum (Flor De Lamar) (1-1.5hr)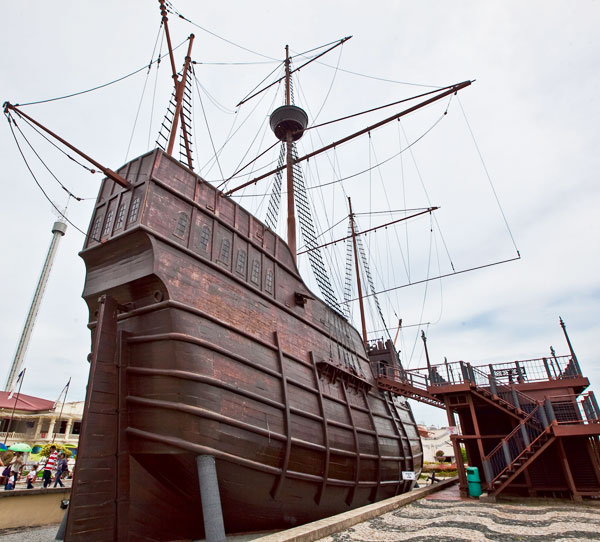 more >>
The Glimpse Of Malacca As An International Business Hub

Maritime Museum chronicles Malacca's trading links from its earliest days to the colonial era and Japanese ruling to British colonial era before ultimately gaining independence in 1957.
Maritime Museum is a replica of the "Flora de La Mar", a Portuguese ship that sank off the coast of Malacca en route to Portugal. This museum provides a glimpse of Malacca's heyday as a regional and international business hub throughout the Malacca Sultanate era.
09:00-17:30, daily

Adult (RM3.00), children/student (RM1.00)

Jalan Quayside (near the estuary of Malacca River), Melaka (+606-2830926, +606-2828464 (Melaka Museums Corporation))
Royal Malaysian Navy Museum (TLDM Museum) (0.5-1hr)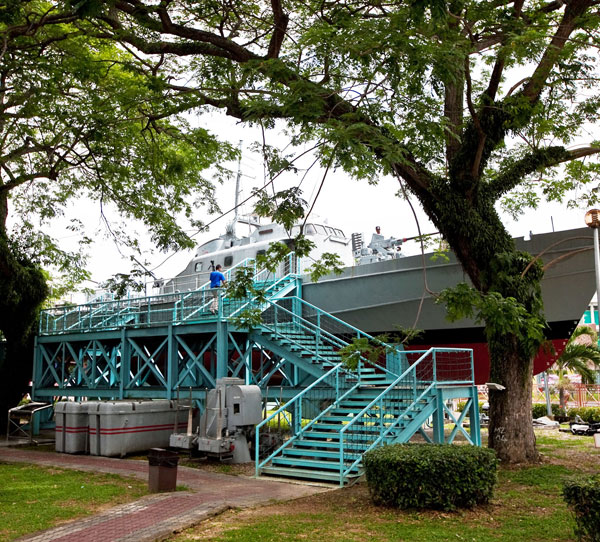 more >>
Learn About Malaysian Navy And Its Role In The Country

Previously located in Lumut, Perak, Royal Malaysian Navy Museum was relocated to Malacca to take advantage of the larger tourists arrival.
Opened in 1995, this museum seeks to highlight the role of Malaysian Navy in the national affairs and enlighten the public with information on naval ships and its military hardware, besides documenting and preserving the history of Royal Malaysian Navy. It exhibits photographs, medals, uniforms, weaponry and equipments used in the navy.
09:00-17:30, daily

Adult (RM3.00), children/student (RM1.00)

Jalan Quayside, Melaka (+606-2830926, +606-2828464 (Melaka Museums Corporation))
Newton Culture Food Village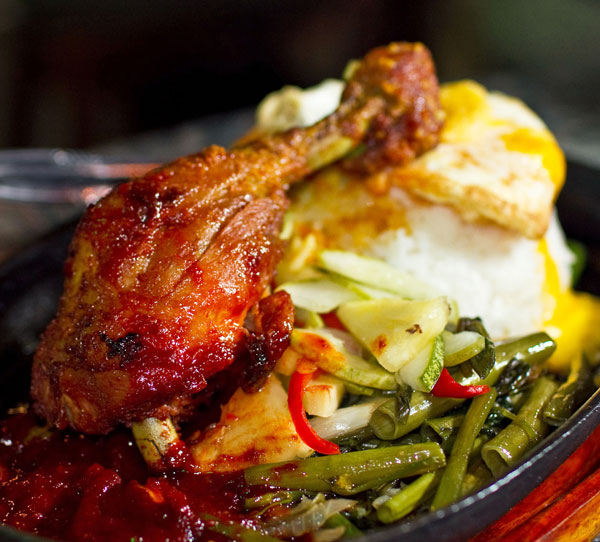 more >>
The Place To Be For Delicious And Wallet-Friendly Eats!
This large food village serves a wide selection of food and drinks with exceptionally lower price than offered in the city centre. The best thing about this food village is that it serves all types of cuisines, which depicts the multi-cultural Malacca. Be sure to sample the fresh seafood here!
12:00-00:00, daily

Cockles (RM2.00), Cuttlefish (RM6.00), Oyster Omelette (RM10.00)

Jalan Merdeka, Melaka (+606-2836220 Melaka Tourism)
Restoran Melaka Raya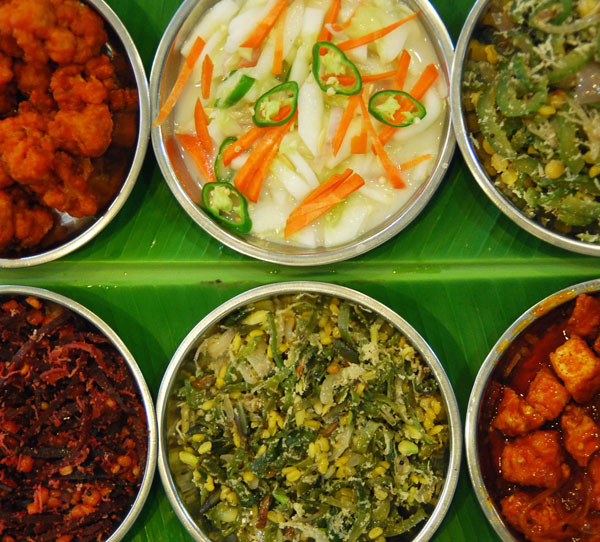 more >>
The Malacca Nasi Kandar Specialist
Restoran Melaka Raya specializes in Nasi Kandar - a famous Malaysian Indian-Muslim dish. Nasi Kandar is basically steamed rice mixed with a variety of other dishes to complement it, such as mutton curry and vegetables. Other than Nasi Kandar, this restaurant also offers other Indian-Muslim specialties, such as roti canai and nasi briyani.
Open 24 hours, daily

Nasi Kandar, Roti Canai

No.224, Jalan Melaka Raya, Melaka Raya, Melaka (+606-6738406)
Restoran Nyonya Makko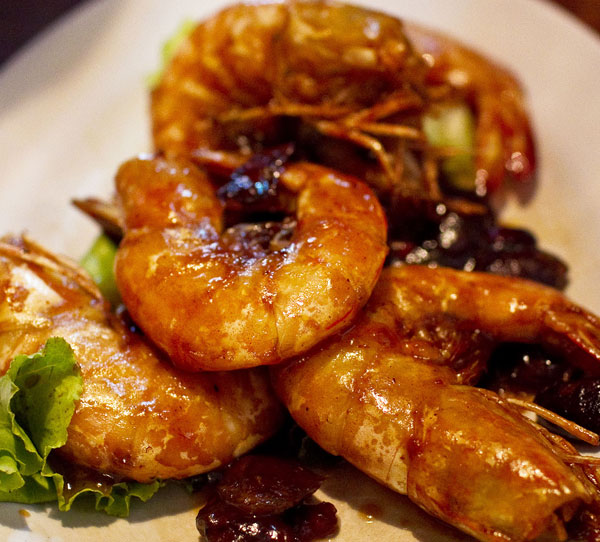 more >>
Get Acquainted With Malacca Peranakan Cuisines
Established since 1984, Restoran Nyonya Makko is one of the most famous restaurants in town which serve Peranakan food. Be sure to signature favourites such as Ikan Goreng Cili Garam, Pong Teh, Rendang Chicken and Telor Cincalok. Hungry for dessert? Try Cendol Kacang (local shaved iced dessert) mixed with coconut milk!
11:30-14:45, 18:00-21:30, closed on Tue

Cendol Kacang, Chicken Pongteh, Ikan Goreng Cili Garam

123, Jalan Merdeka, Taman Melaka Raya, Melaka (+606-2840737)
Taming Sari Tower (0.5-1hr)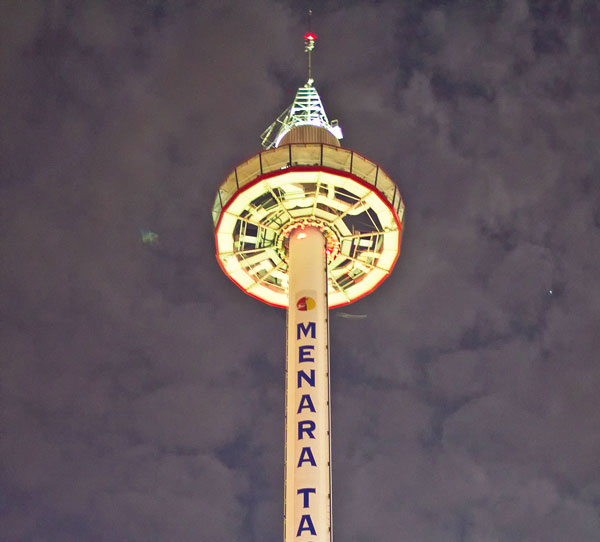 more >>
A Tower Designed After Hang Tuah's Legendary Keris

At Taming Sari Tower, visitors will be able to witness a host of interesting and historical sights of Malacca, such as Bandar Hilir, Dutch Square, Malacca Straits, Stadhuys, St. Paul Hill, Dataran Pahlawan, Proclamation of Independence Memorial and much more, within a 5-kilometer radius. The ride lasts for approximately 7 minutes.
Taming Sari Tower is designed to replicate the legendary Taming Sari Keris and was opened to the public in April, 2010. Located at Jalan Merdeka, it is a strategic place for sight-seeing in Malacca. This tower is also Malaysia's first and only Gyro tower which provides a 360-degree panoramic view of the city of Malacca.
10:00-22:00, daily

Adult (RM20.00), Children (RM10.00)

Jalan Merdeka, Melaka (+606-2881100, +606-2813366)
Seremban Siew Pow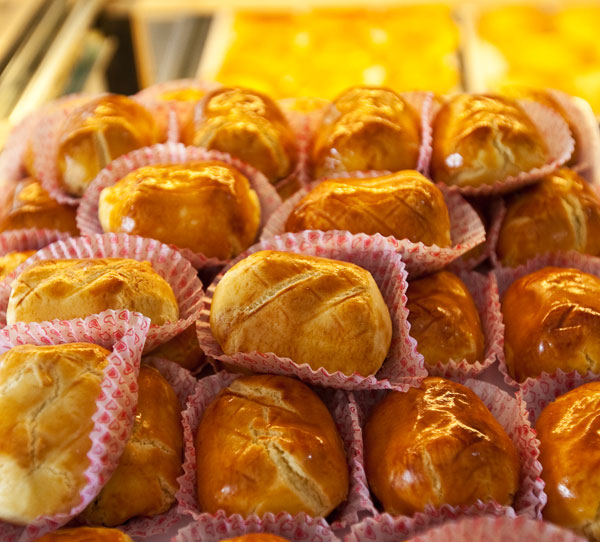 more >>
Sample The Lip Smacking Siew Pao
The Seremban Siew Pow recipe was invented back in 1973 and has been passed down from mother to son. Siew Pao (baked crispy bun with pork fillings) is best served piping hot from the oven. Seremban Siew Pow puts product quality in the utmost importance and ensures there is no compromise in it.
11:00-20:00, daily

Siew Pow

G37 Jalan PM2, Melaka (+606-2836220 (Melaka Tourism))