Update on 2012/05/30
Langkawi Wildlife Park (Bird Paradise) (1.5-2hr)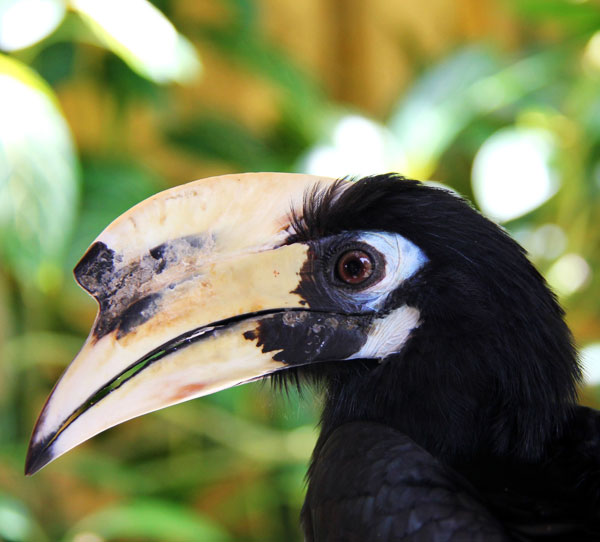 more >>
Up Close & Personal With Wildlife Buddies

Visitors of Langkawi Wildlife Park could feed the birds in the parks by buying food from the management. Avoid bringing in junk food to feed them.
Measuring 5.5 acres, this land is home to at least 150 species of creatures originating from South East Asia, South America, Papua New Guinea,Australia, to name a few. The fully covered walkway ensures your comfort while creatures feel at home the park resembles their natural habitat. Catch up with birds, squirrels, crocodiles and snakes.
08:30-19:00, daily

MyKAD rate: adult (RM12.00), children (RM8.00)

Lot 1485, Jalan Ayer Hangat, Kampung Belanga Pecah, Langkawi WildLife Park, Langkawi, Kedah (+604-9665855, +6010-7789619)
Langkawi Galeria Perdana (0.5-1hr)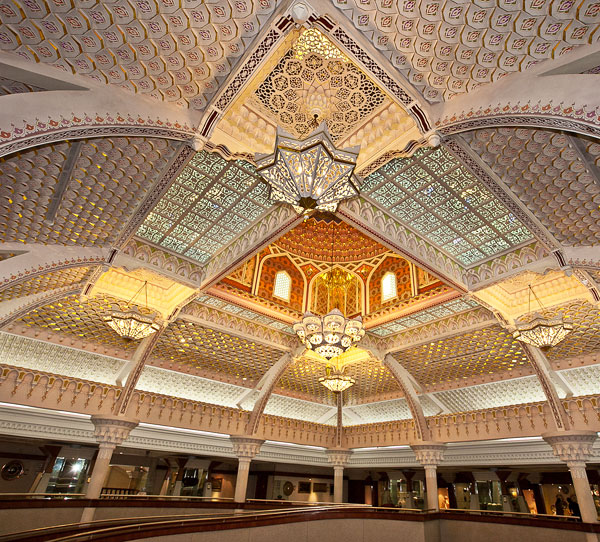 more >>
A Place For History, Arts And Culture
An oriental styled building beckons you to venture inside. A staggering 2,500 pieces of ornaments presented to Malaysia's former Prime Minister are displayed, comprising porcelain, silver, Islamic art, musical instruments and ancient weapons. The intricate hand-painted ceiling and various wood carvings are testament of creativity and precision.
08:30-17:30, daily

Adults (RM10.00), children (RM4.00)

Kilim, Mukim Ayer Hangat, Langkawi, Kedah (+604-9591498)
Ayer Hangat Wellness Village (0.5-1hr)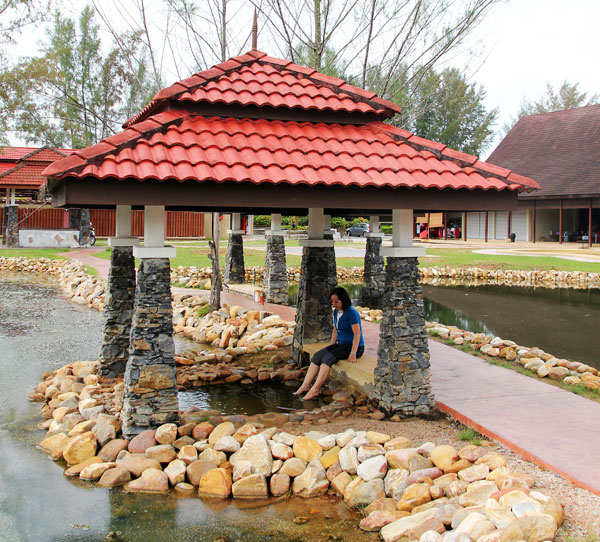 more >>
A Dip Into The Therapeutic Waters

Aside from the hot spring, there are traditional dance performances, cultural shows and batik painting activities, including a duty-free store and a restaurant serving Malaysian, Thai and Indonesian food. Best to call and enquire about these special shows before going to Ayer Hangat Wellness Village.
It is one of the four saltwater hot springs in the world. You wouldn't miss the chance to relax with a Foot & Body Soaking Jacuzzi or Malay Herbs Treatment. The backdrop of magnificent Gunung Prangin accompanies as you soak in the saltwater giving you overall relaxation, better blood circulation and skin health.
10:00-18:00, daily

Adult (RM4.00), children (RM2.00)

Jalan Ayer Hangat, Langkawi, Kedah (+604-9591357)
Amand Cafe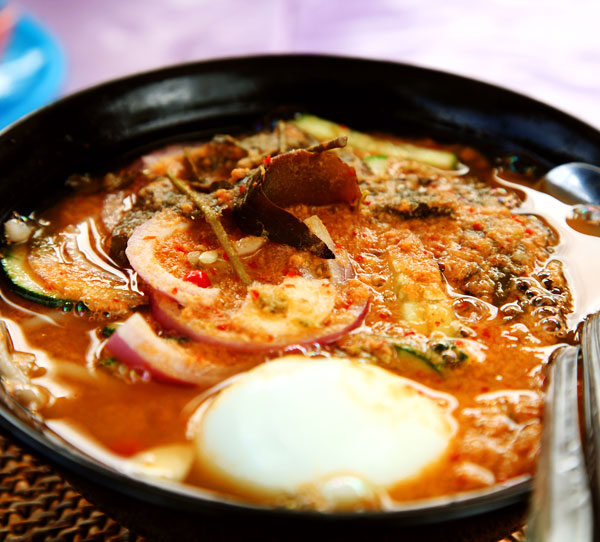 more >>
Take A Break And Indulge In Local Favorites!
Along the quiet road, lies a charming shack serving Malaysian culinary gems. Fire up your taste buds with Laksa, noodles in fish-based broth boiled with tamarind and spices for that sour-spicy flavor, or the milder noodle soup. Cool down with shaved ice (cendol) topped with palm sugar, pandanus tinged flour strands and coconut milk.
11:00-21:00, daily

Laksa, Cendol, Ayu Ice Blended

Jalan Ayer Hangat, Langkawi, Kedah (+604-9667789 Langkawi Tourism)
Durian Perangin Waterfalls (0.5-1hr)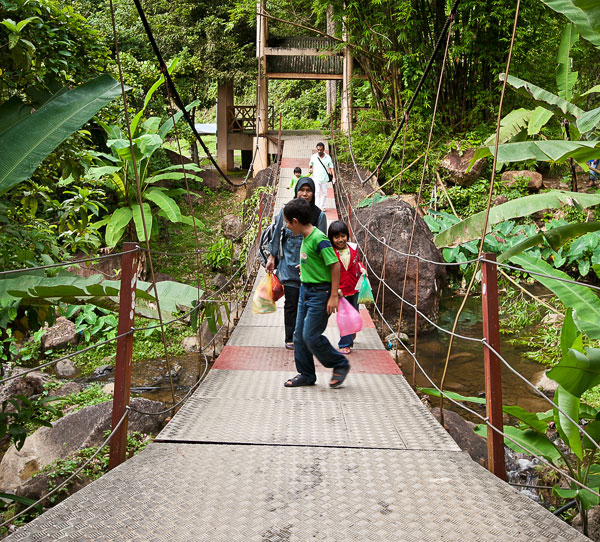 more >>
The Cool Comfort Of A Gushing Waterfall

While the water flow is seasonal, the glorious Durian Perangin Waterfalls is best viewed during the rainy season of September-October. Getting there is easy with clear signboards.
On the highest mountain of Langkawi is Gunung Raya. Clean and clear water flow freely down, providing dipping pools for a day out with family and friends. There is just something enchanting about water, perhaps the temperature or the calming effects. With adequate facilities, you could even throw a picnic nearby the 14-tier waterfall.
08:00-19:00, daily

Free Admission

Jalan Ayer Hangat (northern slope of Gunung Raya), Langkawi, Kedah (+604-9667789 Langkawi Tourism)
Taman Awam Teluk Yu (1-1.5hr)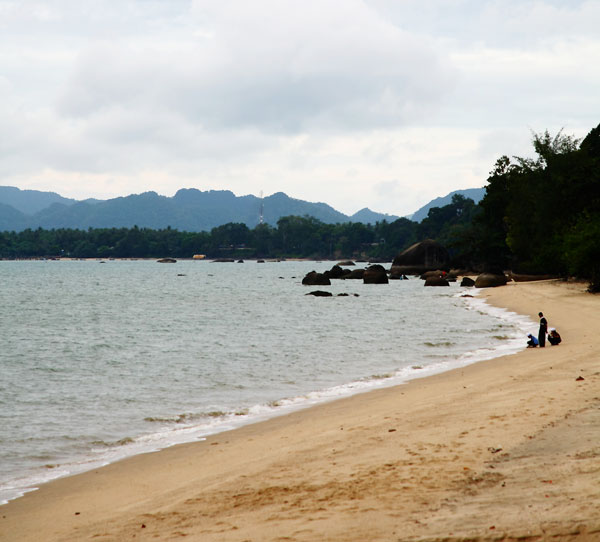 more >>
Stroll & Enjoy The Sea Breeze, Cold Drink In Hand
Here's a joke, if "Yu" means "shark" in Malay language, has there ever been one sighted nearby this public park? That aside, this park is one of simplicity, with sit-down spots overlooking the clear blue sea or you can get a nice tan walking along the shore on the smooth, warm sand.
Open 24 Hours, daily

Free Admission

Jalan Teluk Yu, Langkawi, Kedah (+604-9667789 Langkawi Tourism)
Langkawi Crocodile Farm (1-1.5hr)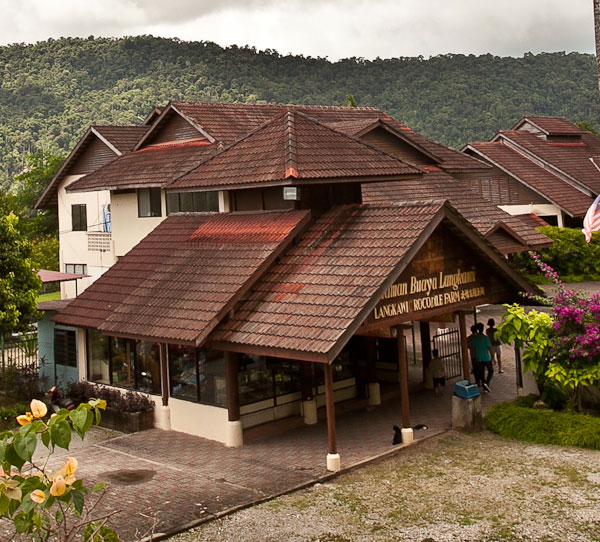 more >>
Behold The Beast Of Big Rivers And Swamps

Crocodile shows are on at 11:15 and 14:45 at Langkawi Crocodile Farm while feeding time is at 10:30 daily.
Crocodiles - most will fear them, yet are fascinated. Some 1000 crocodiles roam around this 20 acre place that resembles their natural habitat. Watch in shock and awe as man wrestles beast or when the crocs have their food. The farm produces items from crocodile skin which can be bought at the souvenir shop.
09:00-18:00, daily

MyKad rate: adults (RM15.00), children (RM10.00)

Jalan Datai, Kubang Badak, Mukim Ayer Hangat, Langkawi, Kedah (+604-9592559)
Perdana Quay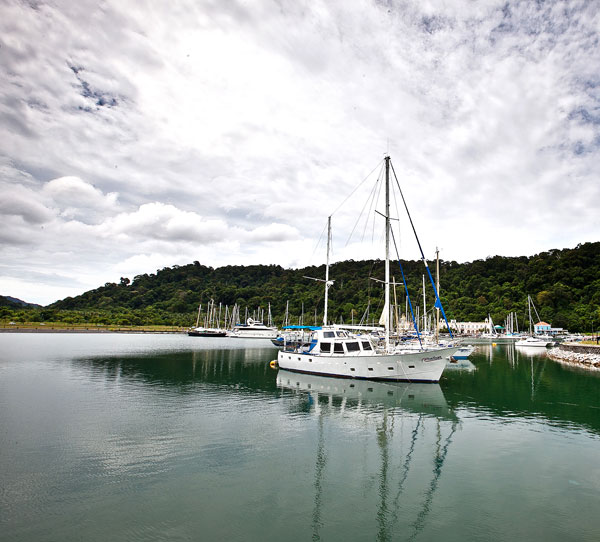 more >>
The Pier And The Gorgeous Sunset

Whether a wine newbie or lover, Grandious is the place to be as it offers over 300 types of wines from six continents, ranging from luxurious to affordable at Perdana Quay.
Buildings decked out with some Mediterranean-influenced architecture line the pier while luxury yachts and sailing ships dock by the side. The quay is Langkawi's up-market retail area, providing a place to wine and dine the evening away. Or just simply walk and take pictures during sunset with the silhouettes of ships as a backdrop.
07:00-22:00, daily

Free Admission

Telaga Harbour Park, Jalan Teluk Yu, Langkawi, Kedah (+604-9591826)
Petronas Quay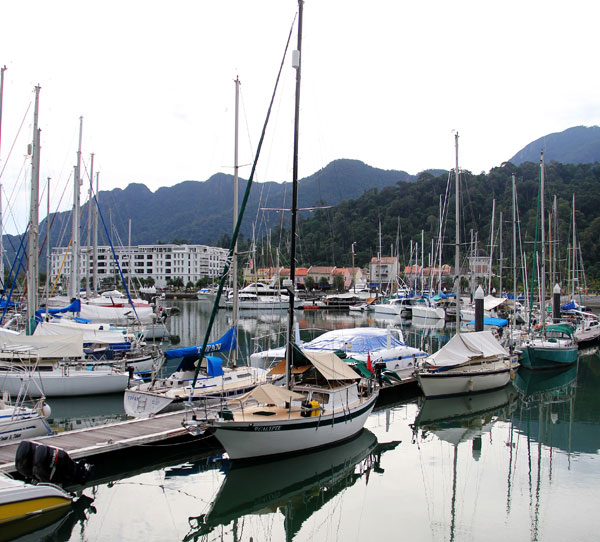 more >>
Time To Dig In, Plenty To Choose From!
Adjacent to the Perdana Quay, Petronas Quay is where food outlets are located. You are almost spoilt for choice with Western at Harbour Steakhouse, Italian at Mare Blu or Artisans Pizza, Japanese at Hamachi, Russian at USSR, go for Malaysian at Telaga Harbour or all-time favorite KFC. There is even The Loaf for pastry lovers.
Open 24 Hours, daily

Free Admission

Jalan Pantai Kok, Langkawi, Kedah (+604-9667789 Langkawi Tourism)