Update on 2012/05/23
Penang War Museum (1-1.5hr)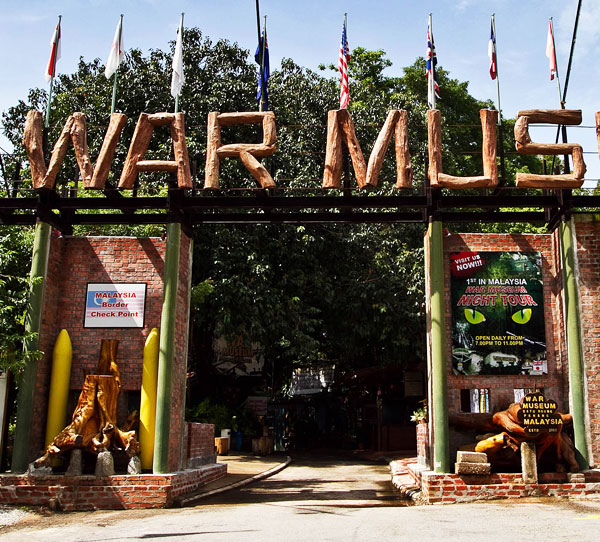 more >>
Learn About the Wartime History of Penang
Muzium Perang Pulau Pinang sits atop Batu Maung Hill which is located at the southeast of Penang. It was originally built and used as British military defense fortress to protect the island from enemies before World War II in 1930s. It has been reopened to the public in 2002.
09:00-18:00, daily

MyKad holders: adult (RM 15.00), child (RM 7.50)

Lot 1350 Mukim 12, Batu Maung, Pulau Pinang (+604-6265142)
Teluk Tempoyak Jetty (0.5-1hr)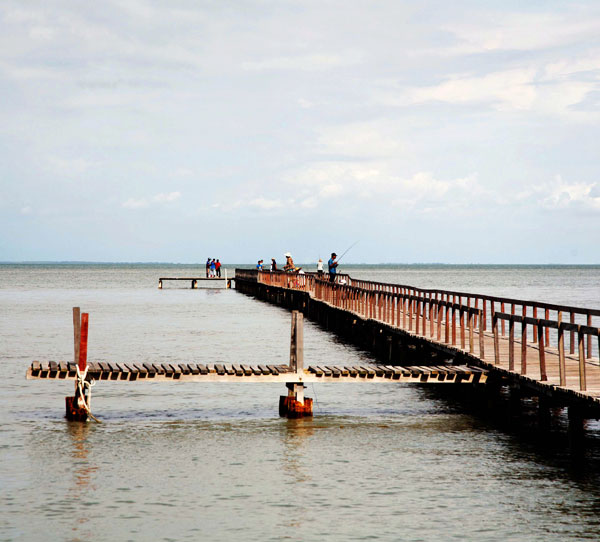 more >>
Destination of Great Seafood and Tranquil Scenery

Teluk Tempoyak Jetty is a great fishing destination. Be sure to bring your fishing rod if you are an enthusiast!
This idyllic fishing village is situated in the southeast coast of Penang Island. The main attraction of Teluk Tempoyak is its succulent fresh seafood. The fishing village is a great place to enjoy a delicious seafood meal while drinking in the beautiful view and feel the cooling sea breeze.
Open 24 hours, daily

Free admission

End of Jalan Teluk Tempoyak, Teluk Tempoyak, Pulau Pinang (+604-2622093 Penang Tourism)
Fisheries Research Institute Aquarium (FRI Aquarium) (1-1.5hr)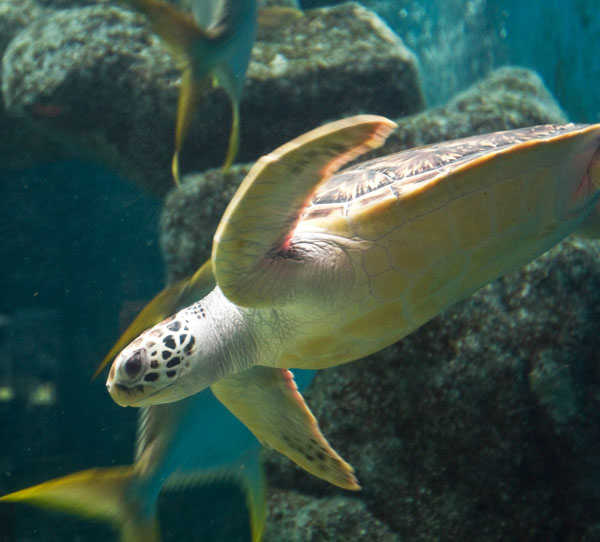 more >>
Discover the Underwater World of Penang

It is recommended to visit the aquarium during school holidays and expose your kids to the wonderful marine life around the region. It will help build a spirit of conservation among children.
Also known as Penang Aquarium, this research institute is located at Batu Maung, somewhere on the southeast tip of Penang. The aquarium is equipped with 25 thanks which feature various types of marine life such as the lion fish, boxfish, moray eels, tangs, surgeon fish, cat sharks and stone fish.
10:00-17:00, close on Wed

Adult (RM5.00), Children 7-12 years old (RM 2.00)

Jalan Batu Maung, Batu Maung, Pulau Pinang (+604-6263925)
Siong Ho Fish Head Bee Hoon & Porridge @ Restaurant EST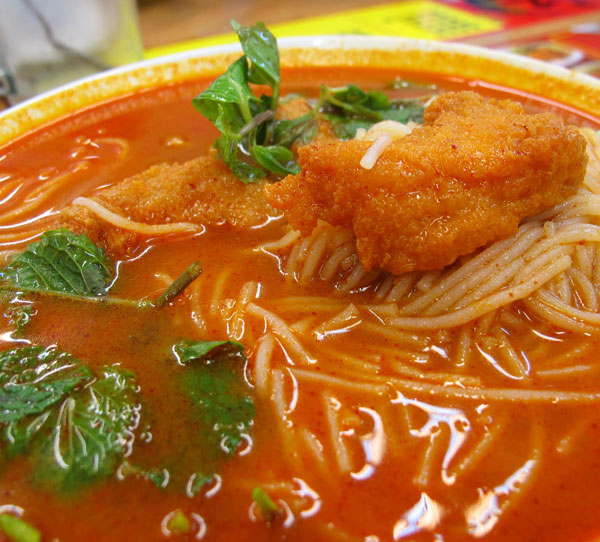 more >>
Seafood and Porridge Haven
With more than twenty years of experience in preparing fresh seafood bee hoon (vermicelli) and porridge, the owner, Mr. The, makes sure that the ingredients used in his restaurant is fresh and high quality. Be sure to try a bowl of tom yam prawn noodles and fried bass porridge and savour the delicious simplicity.
08:00-22:00, close on alternate Sun

Tom Yam Fish Meat Noodle

Sunway Prima, 22A, Lintang Sungai Tiram 5, Bayan Lepas, Pulau Pinang (+604-6448990)
Spicy Sour Noodles Soup @ Mun Lock Hooi Coffee Shop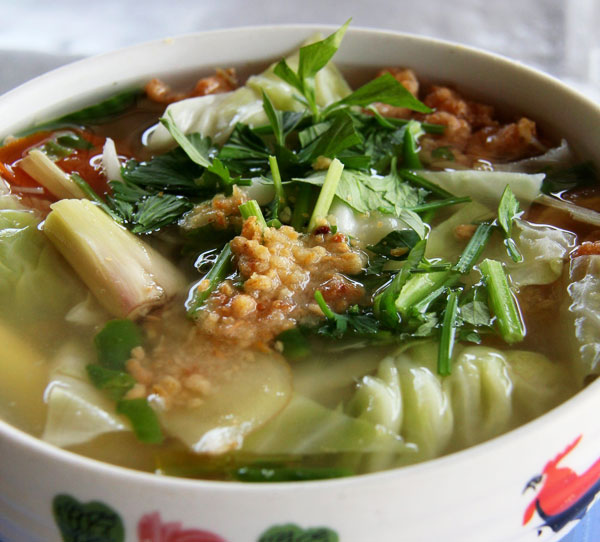 more >>
Hot and Spicy Noodles Goodness!
Located right opposite Sungai Ara Police Station is this go-to place for lovers of hot and spicy noodles soup. Mun Lock Hooi does not have any signboard to imply its presence, but it is quite well known regardless. Among specialties are the pork leg noodles and the belacan chicken.
09:00-15:00, close on Tue

Hot and Sour Soup, Chunky Fried Fish Fillets

Jalan Tengah, Sungai Ara, Bayan Lepas, Pulau Pinang (+604-2622093 Penang Tourism)
Pantai Pasir Panjang (1-1.5hr)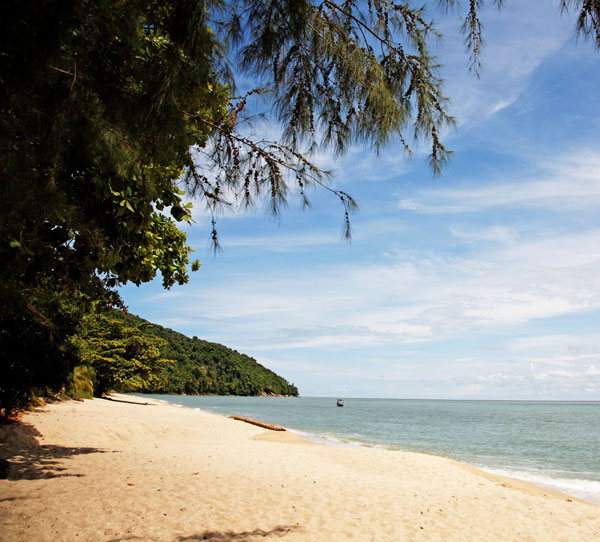 more >>
A Piece of Tranquility for the Soul
Situated at Pulau Betong, this beautiful stretch of clean and tranquil beach is an ideal place for a solitary walk or a quiet picnic with a good book. Peaceful and calm, it's hard to imagine that this beach was once hit by the Tsunami. The beach offers an unobstructed view of a rustic fishing village.
Open 24 hours, daily

Free admission

Pasir Panjang, Balik Pulau, Pulau Pinang (+604-2622093 Penang Tourism)
Laksa Pokok Ketapang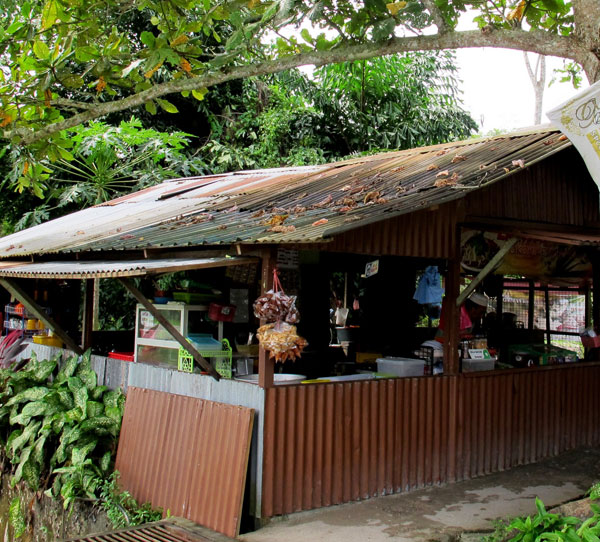 more >>
Home of the Signature Penang Nasi Kandar and Laksa

Besides being popular for its laksa, this stall also offers kuih which is made from brown sugar and coconut milk. It is simple and nice with the right amount of sweetness to be eaten for tea.
Located on the outskirts of Balik Pulau, there is a very popular Malay laksa stall called Laksa Pokok Ketapang due to its location below Ketapang tree. This stall serves one of the best Malay laksas that is popular with locals. The laksa soup is made up of fresh fish and the aroma is really inviting with its sour and spicy taste.
10:00-17:00, daily

Laksa (RM2.50), Fried Popiah (RM0.50), Kuih Talam (RM0.40)

Jalan Pondok Upeh, Balik Pulau, Pulau Pinang (+6013-2442941)
Church of the Holy Name of Jesus (0.5-1hr)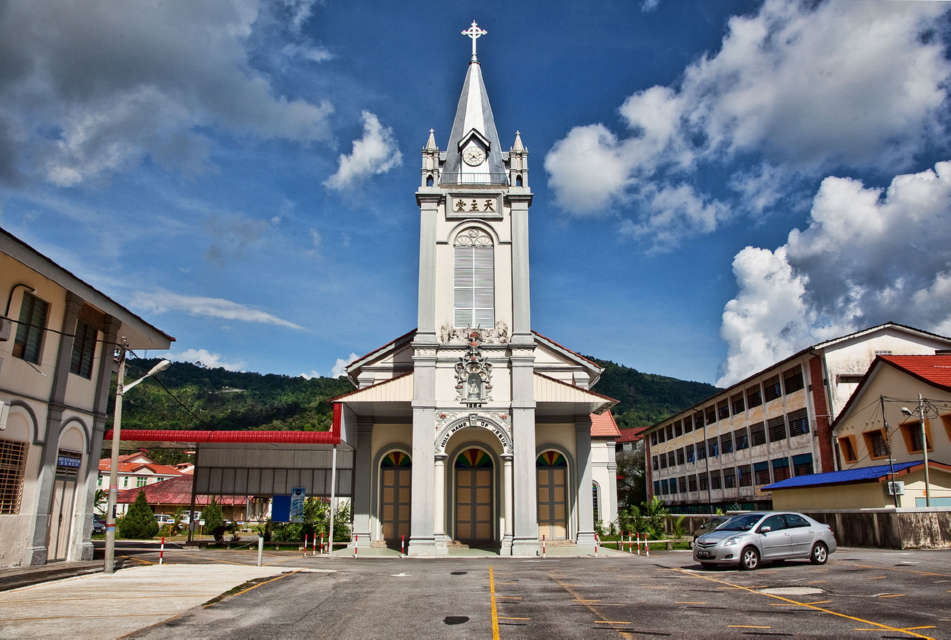 more >>
Colonial-Style and Century-Old Beautiful Architecture
Built in 1854, the church has a beautiful colonial-style design that attracts not only Roman Catholics, but also all tourists with the appreciation for architecture. This majestic building has beautiful stained-glass windows and is made of stone. It is one of the oldest churches in Penang.
09:00-18:00, daily

Free admission

Main Road, Balik Pulau, Pulau Pinang (+604-8668545)
Friendship Seafood Restaurant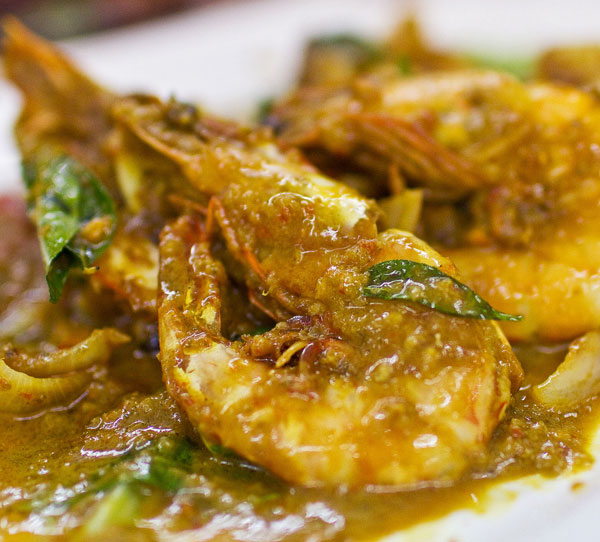 more >>
Hawker-Style Greasy Spoon Favourites
The Friendship Seafood Restaurant is a family run business located in Balik Pulau, a fishing village on the Southwest of Penang Island. Recommended dishes include the Vietnamese-style stir-fried prawn, honey pork and stir-fried Mussels with chili paste (sambal). Also, remember to try the tasty and healthy nutmeg juice.
16:00-00:00, daily

Free admission

1 Jalan Impian 2, Balik Pulau, Pulau Pinang (+6012-4562022)
Chuan Heong Cafe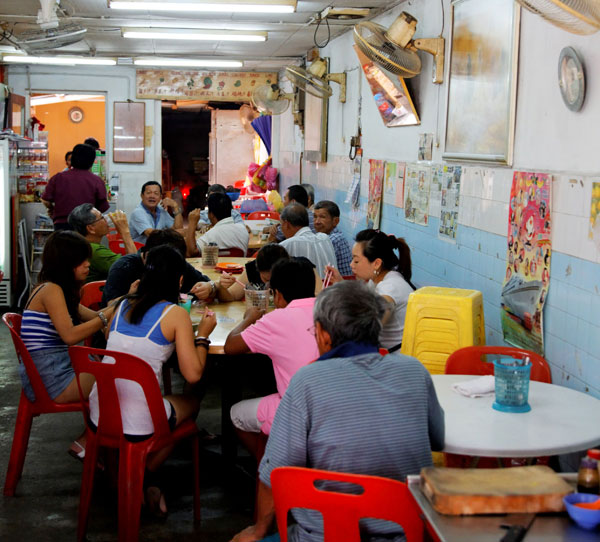 more >>
Go Laksa-Crazy In Balik Pulau!

While in Penang, do not forget to try nutmeg juice as nutmeg is a type of fruit unique at Balik Pulau.
There are basically two types of laksa that are popular in Penang, namely the assam laksa and lemak laksa. Lemak laksa is also known as Thai/Siamese laksa due to its origin. If you want to give lemak laksa a try, swing by Chuan Heong café for a creamy and satisfying bowl.
07:30-18:00, close on Mon

Nutmeg Jucie, Assam Laksa, Lemak Laksa

Jalan Balik Pulau, Balik Pulau, Pulau Pinang (+604-2622093 Penang Tourism)