Update on 2012/05/16
Rice Museum (Laman Padi) (1-1.5hr)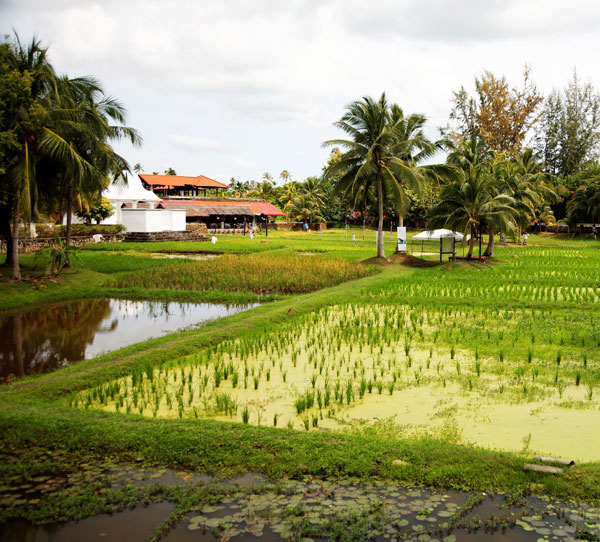 more >>
Learn About the Significance of Rice-Planting

When visiting Rice Museum, don't forget to visit as well the Rice Museum Restaurant, which offers traditional Malay dishes and desserts which are made of rice.
This museum, which was established in June 1999, is the most comprehensive exhibition centre in Malaysia to feature artifacts, tools, charts and other pictorial information related to rice-planting. Due to Kedah's background as the "rice bowl state" of Malaysia, this museum serves to highlight the significance of rice-planting.
10:00-18:00, daily

Adults (RM3.00), Children (RM1.00), Camera (RM2.00)

Jalan Pantai Chenang, Kedawang, Langkawi, Kedah (+604-9554312)
Cenang Beach (1-1.5hr)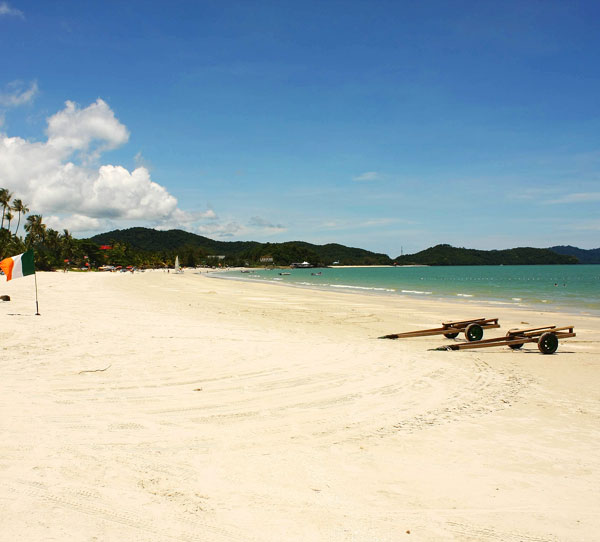 more >>
Experience The Most Attractive Beach On Langkawi!

Love to shop? You will be glad to know that duty free shopping at the Zone Shopping Paradise of Cenang Beach will indeed be paradise-like.
Cenang is probably the most popular beach in Langkawi, being the longest and one of the most attractive coastline on the island. With its beautiful stretch of golden white sands and clear blue waters, Pantai Cenang is a tourist paradise. You can find virtually everything here, from accommodations to restaurants.
Open 24 Hours, daily

Free Admission

Jalan Pantai Cenang, Langkawi, Langkawi, Kedah (+604-9667789 Langkawi Tourism)
Rasa Restaurant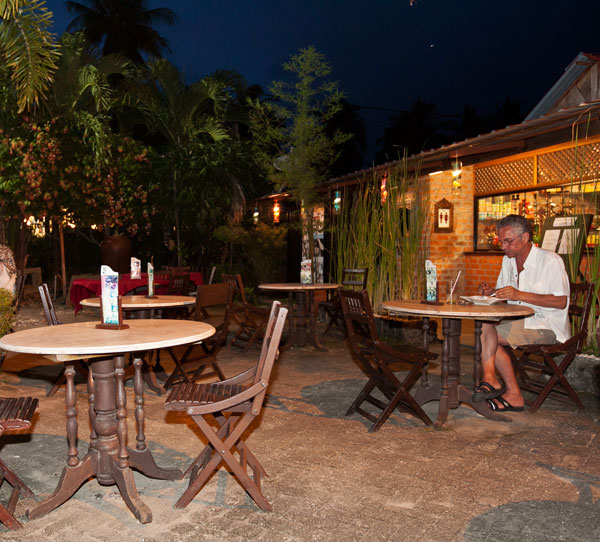 more >>
A Taste of Multi-Ethnic Malaysian Cuisine

Apart from authentic Malaysian and Western food, Rasa Restaurant is also famous for its Arabic cuisine which is prepared by an Arab chef. Do sample an Arab delicacy while you are there!
Malaysian food is a unique amalgamation of multi-ethnic cuisines, namely Chinese, Indian, Eurasian, Malay, Nyonya and indigenous Borneo. Enjoy a large variety of Malaysian food such as satay, otak-otak, chapatti, ayam masak kicap (chicken in black sauce) and delicious curries. Western food is also available here.
08:00-15:00, 18:00-23:00, daily

Sambal Prawn (RM20.00), Satay (RM1.50)

Jalan Pantai Cenang, Langkawi, Kedah (+6019-4106002 Rasa vacation Home)
Nam Restaurant @ Bon Ton Restaurant & Resort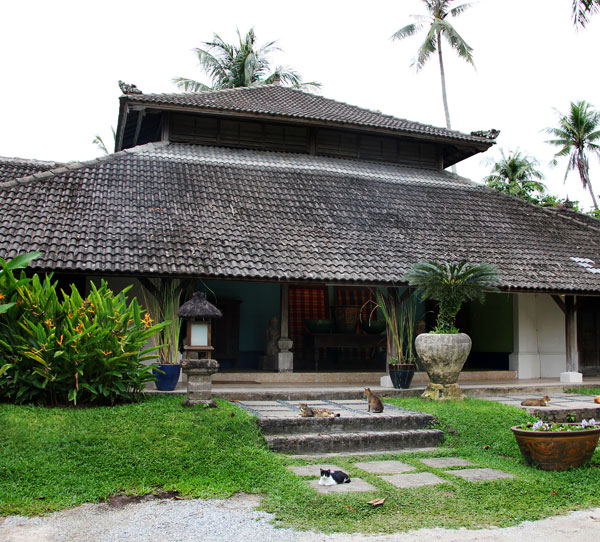 more >>
An Intoxicating Fuse of Eastern and Western Delicacies

For dessert lovers, try the layered ice cream cake with coconut, gula melaka (palm sugar) and vanilla ice cream - topped with pistachio praline and chocolate sauce at Nam Restaurant. Heavenly!
Nam Restaurant of Bon Ton Resort offers an intoxicating array of East-meets-West cuisines, enhanced with Asian spices. Touted as one of the best restaurants on Langkawi, Nam Restaurant serves an exciting selection of dining menu, cocktails, wines, delectable desserts and mouthwatering tapas and meze.
11:00-23:00, daily

Nyonya Laksa (RM30.00) Seared Fillet of Beef (RM78.00)

Pantai Cenang, Langkaw, Kedah (+604-9556787, +604-9553643)
The Field of Burnt Rice (Beras Terbakar) (0.5-1hr)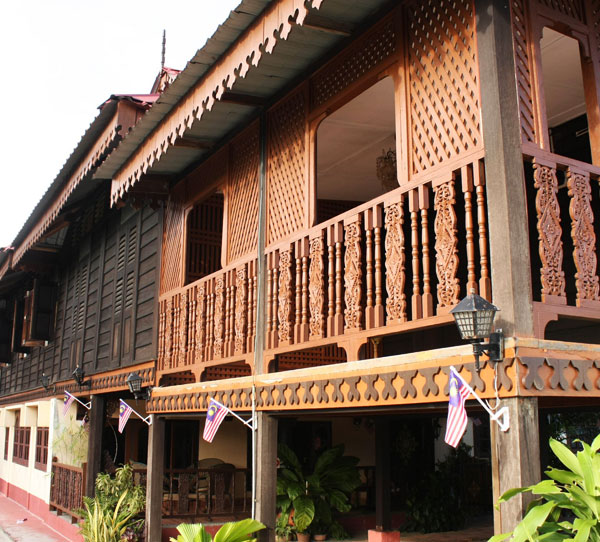 more >>
Tragic History of Langkawi Told By Burnt Grains
History has it that when Langkawi was invaded by Siamese troops in 1821, local villagers took it into their own hands to burn the rice fields so that the rice wouldn't be looted from Siamese. Visiting this site, you will still feel the nostalgia from the tragic event.
09:00-18:00, daily

Free Admission

Kampung Raja, Padang Masirat, Langkawi, Kedah (+604-9667789 Langkawi Tourism)
Kota Mahsuri (1-1.5hr)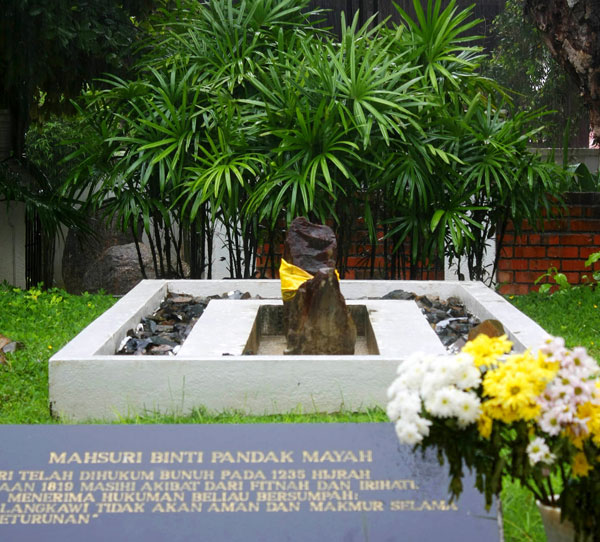 more >>
Legend behind Langkawi's 7 Generation Curse

As a mark of respect, visitors are required to take their shoes off before entering Mahsuri's mausoleum.
Legend has it that a fair maiden named Mahsuri was once wrongfully accused of adultery. On the day of her execution, she bled white blood as a sign of her innocence. Mahsuri allegedly cursed Langkawi to remain barren for seven generations. This kota, dedicated to Mahsuri, tells her story.
08:00-18:00 (08:00-18:30 Weekends)

Adult (RM10.00), Children (RM5.00)

Kampung Mawat, Ulu Melaka, Langkawi, Kedah (+604-9667789 Langkawi Tourism)
Restoran Kauboi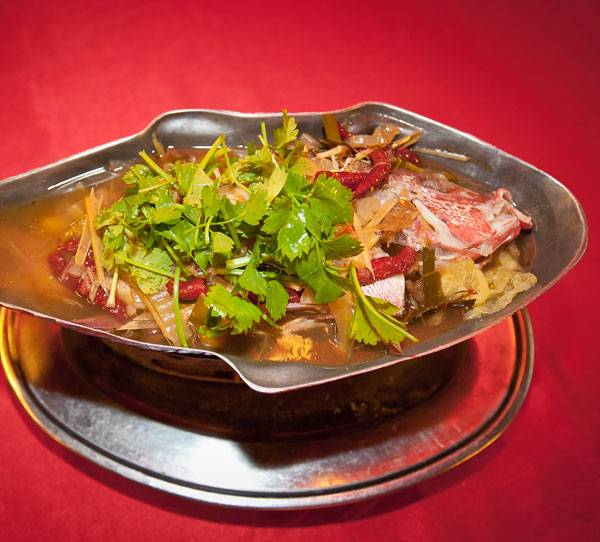 more >>
The Place for Budget Yet Satisfying Eat
If you are looking for a place to get fantastic food and excellent service with an equally fantastic and excellent wallet-savvy price, Restoran Kauboi is the place to head to. Pronounced as "cowboy", this restaurant serves to-die-for seafood dishes, such as steamed snapper and chili crab.
17:30-02:00, daily

Thai Ikan Bilis Salad (RM8.00), Oyster Omelette (RM12.00)

Persiaran Mutiara 2, Langkawi, Kedah (+6019-4318189)
Restoran Saujana Indah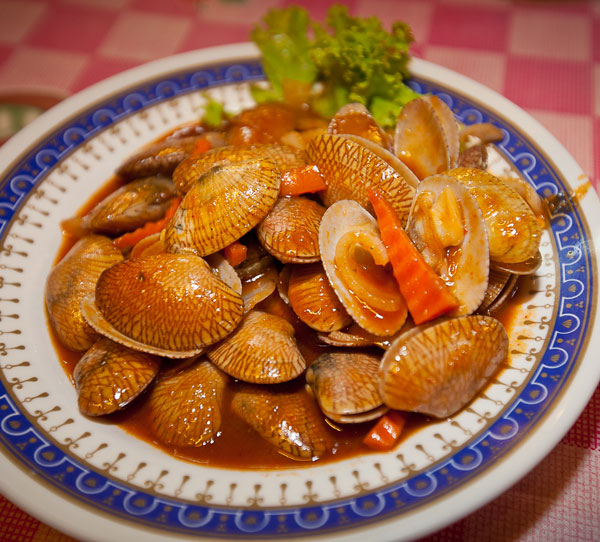 more >>
Seafood Restaurant Serving Yummy Malay Specialties

Parking outside and then walk into Restoran Saujana Indah by first crossing a long, wooden bridge. By the water, there are small boats like "Sampan" (wooden boats) and mangroves which grow naturally could be seen.
The well-known Saujana Indah or Saujana Seafood restaurant specializes in succulent fresh seafood which is prepared in Malay-style. You can also select fresh seafood according to your preference from an endless variety. An alfresco restaurant, the surrounding atmosphere here is peaceful and inviting.
13:00-01:00, daily

Pattaya Fried Rice (RM5.00), Sweet and Sour Fish (RM20.00)

Persiaran Mutiara 2, Langkawi, Kedah (+6012-5706222)