Update on 2012/05/09
Pulau Beras Basah (1-1.5hr)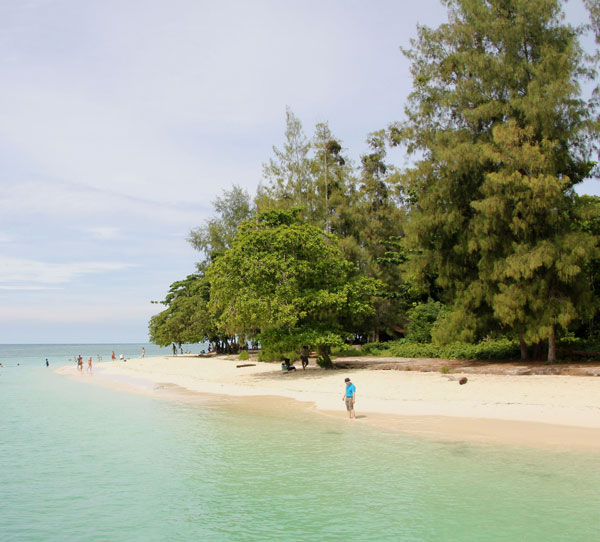 more >>
A Beautiful And Pristine Island Getaway

Just make some inquiries at your hotel's information counter for any trusted local travel agent for a package which includes an island-hopping tour, hotel pick up and transfer to jetty. Otherwise, you can always opt to rent a car and navigate yourself around the island. Just follow the map and you're good to go!
When on the beach of Pulau Beras Basah, do be careful of pestering monkeys which may steal your food if you are not aware.
This island is one of the most well known in Langkawi. Located at the west tip, it offers a great getaway destination with its sparkling stretch of sandy beach and a clear aquamarine sea. Engulfed by lush green forest, this island gives you a tranquil feel.
09:30-18:00, daily

Island Hopping Tour (About RM28.00-RM60.00)

Pulau Beras Basah, Langkawi, Kedah (+604-9667789 Langkawi Tourism)
Eagle Watching @ Pulau Singa Besar (1-1.5hr)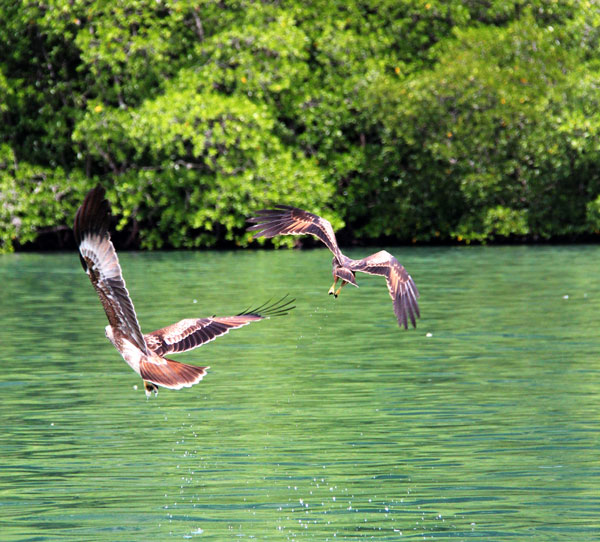 more >>
Encounter The Beast From Which Langkawi Gots Its Name

Do you know that the sedimentary rocks on Pulau Singa Besar dates back to 500 million years? It is said to be among the oldest rocks in the world!
Pulau Singa Besar is a steep hilly land which is mainly covered in tropical rainforest, making it an ideal habitat for wildlife such as iguanas, monkeys, deer, peacocks, eagles and many others. This island has been declared as a wildlife sanctuary and forest reserve.
09:30-18:00, daily

Free Admission

Pulau Singa Besar, Langkawi, Kedah (+604-9667789 Langkawi Tourism)
Pulau Dayang Bunting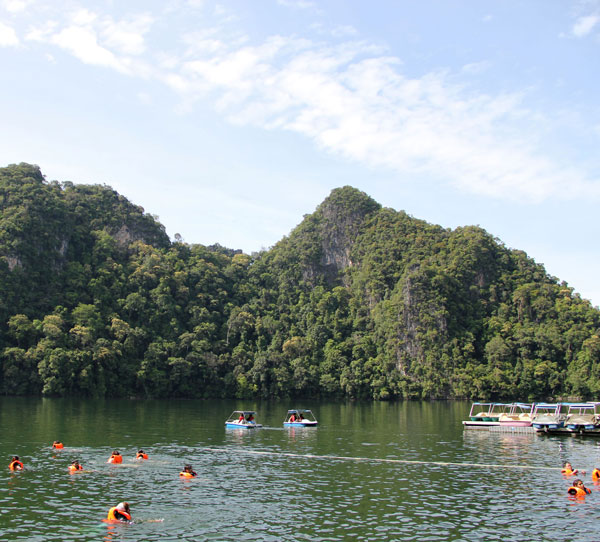 more >>
Discover The Mystical Lake Of The Pregnant Maiden

Locals believe that the water from Dayang Bunting Lake possesses a magical power which can help women get pregnant.
Literally translated as "Lake of the Pregnant Maiden", this island lake is the second largest in Langkawi. The lake got its name from the legend of Mambang Sari, a fairy princess, who became pregnant and gave birth to a child. Unfortunately, the child died after just seven days.
09:30-18:00, daily

Free Admission

Pulau Dayang Bunting, Langkawi, Kedah (+604-9667789 Langkawi Tourism)
Tang Lung Seafood Restaurant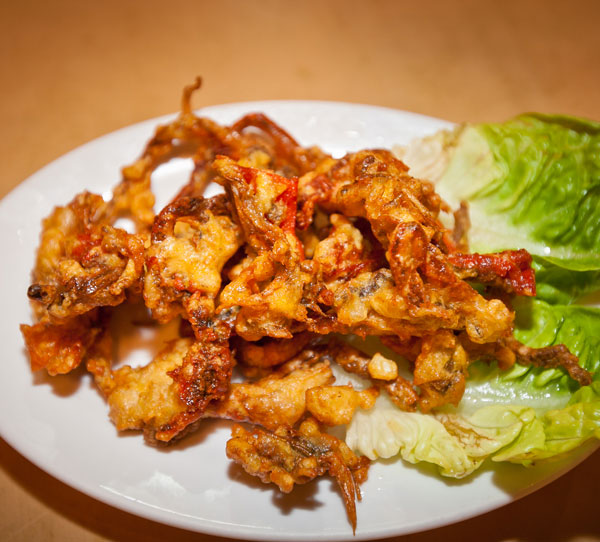 more >>
Enjoy Langkawi's Glorious Seafood With A Mid-Autumn Feel

Tang Lung Restaurant offers free transportation for customers who are staying at certain hotels. It is better to call the restaurant and make your inquiries.
Tang Lung is the first Malay-Chinese restaurant in Langkawi that offers a welcoming Mid-Autumn Festival ambience. The restaurant is decorated with various types of attractive handmade tang lungs (lanterns). This restaurant has a cozy wooden structure and features a rustic coconut leaf-covered roof as its main architectural highlight.
12:00-14:30, 18:00-23:00, daily

Crispy Soft-Shell Crab (RM20.00)

Lot 1697, Mukim Kedawang, Teluk Baru, Langkawi, Kedah (+604-9558818)
Kantan Restaurant
more >>
Malay Heritage On A Paradise Island
With an outward appearance of a traditional Malay palace, this restaurant is housed on a regal wooden house on stilts, which is beautifully illuminated with oil lamp. Kantan which means "torch ginger" in Malay offers an exquisite royal Malay-themed dining experience with an Ala Ala Manja cuisine.
15:00-23:00, daily

Ikan Tenggiri Masak Lemak, Kampung Rice Set

PT 78, Pantai Tengah, Mk. Kedawang, Langkawi, Kedah (+604-9559125, +6012-5029125)
Underwater World Langkawi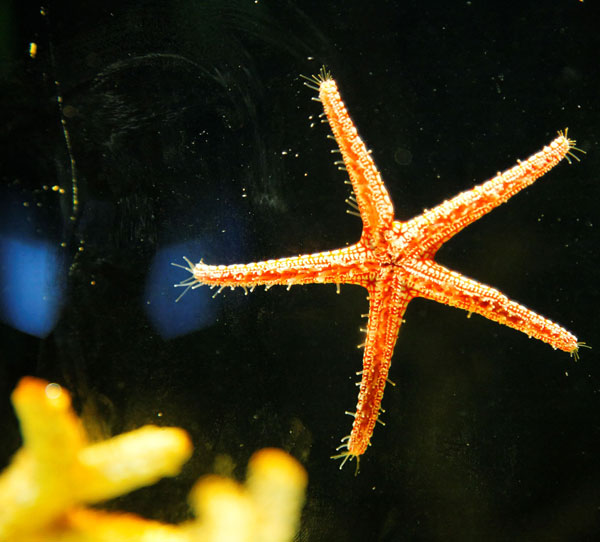 more >>
Delving Into Deep Sea Without Getting Wet!

Be sure to check out the Sub-Antarctic section of Underwater World Langkawi and view interesting sub-temperature animals such as rockhopper penguins - the smallest penguin species in the world!
The underwater world is one of the largest marine and freshwater aquaria in Southeast Asian. With over 500 species of fish and marine animals on display in over a hundred tanks, this aquaria makes a great family educational excursion destination. Don't miss to see the various sections available!
10:00-18:00 (09:30-18:30 Public/School Holidays), daily

Adult (RM38), Children (RM28), special offer for MYKAD holder.

Zon Pantai Cenang, Mukim Kedawang, Langkawi, Kedah (+604-9556100)
Restoran Nasi Kandar Tomato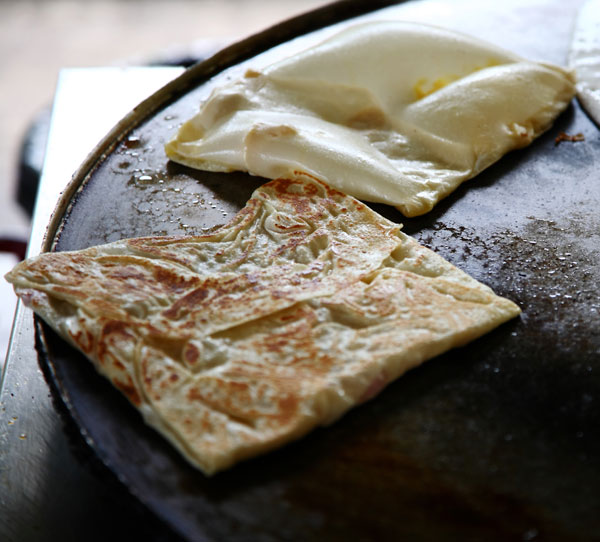 more >>
Delight In The Malaysian Nasi Kandar Specialty!

In Restoran Nasi Kandar Tomato don't forget to sample the tomato rice together with braised mutton. Extra delicious!
Located along the Pantai Beach Road, this restaurant has two different sections to cater for smokers and non-smokers: open-air and air-conditioned. This simple yet cozy restaurant serves Mamak (Indian Muslim) specialties such as roti canai (a type of Indian pancake), mutton curry and the signature nasi kandar (mixed rice).
Open 24 Hours, daily

Nasi Kandar with dishes (RM2.00)

Jalan Pantai Chenang, Langkawi, Kedah (+604-9559088)
Rose Tea 2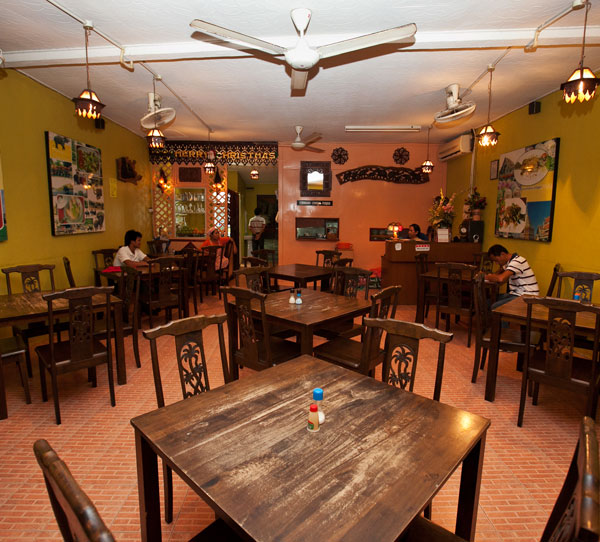 more >>
Great Café-Style Thai Food On A Budget

For wine lovers, Rose Tea 2 also serves a good selection of reasonably priced wines. Go ahead and indulge!
When looking for a late night supper of Thai cuisine on a tight budget, look no further than Rose Tea 2 restaurant. Rose Tea 2 is famous among locals and tourists alike for its prompt service and extensive menu. For those with healthy appetite, the portion served is also quite generous.
14:00-00:00, daily

Thai Pineapple Fried Rice (RM6.00), Seafood Tomyam Koong (RM15.00)

Lot 1054 Jalan Pantai Cenang, Langkawi, Kedah (+6017-5149986)
Orkid Ria Seafood Restaurant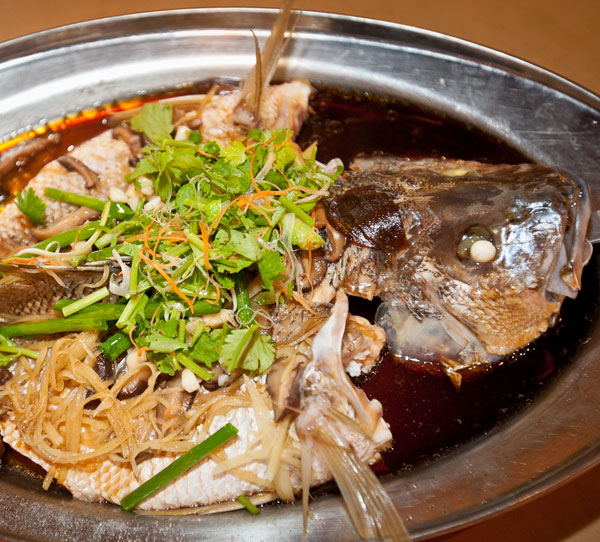 more >>
Delectable Seafood Chinese Cuisine
This restaurant has a winning ambience and a wide array of aquariums from which you can pick and choose your own live seafood. Many varieties of fish and other seafood are available here, ranging from lobsters and tiger prawns to oysters and crabs. The price is also reasonable.
11:00-15:00, 18:00-23:00, daily

Tom Yam Koong

Lot 1225, Pantai Cenang, Mukim Kedawang, Langkawi, Kedah (+604-9554128)