Update on 2012/05/09
Penang Hill (1-1.5hr)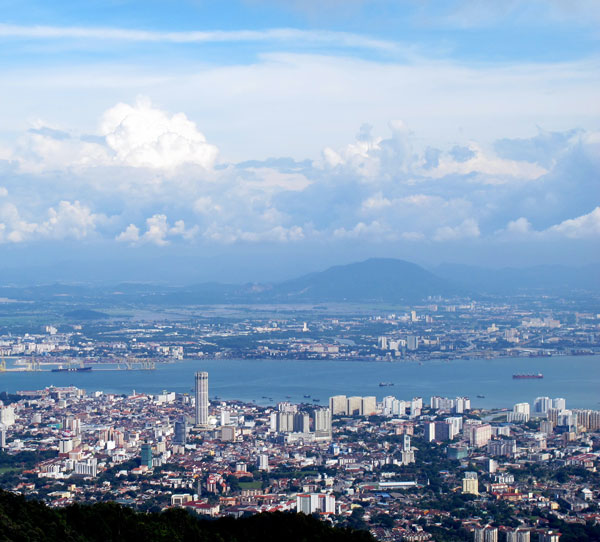 more >>
Scale The Hills With Train!

Except for driving up to Penang Hill, you could also take the train at Penang Hill Lower Station for an easy and a relaxing way to go upwards.
You can go up to Penang Hill via a hired buggy or if you have the strength, the hike is about 4 kilometers.
Penang Hill is a fantastic place for weekend getaway. First built in 1923, the train chugged slowly up Penang Hill and required a change of coach in the middle. Today, it takes you up in a mere 7 minutes! While train climbing, see the original coach at the side, a show of how far we've come in modernization.
06:30-22:00 Weekdays, 06:30-23:00 Weekends and PH, daily

Train: Adult (RM8.00), Children (RM4.00), Senior Citizen (RM4.00)

Jalan Stesen Bukit Bendera, Penang Hill, Pulau Pinang (+604-8288880)
Bellevue Aviary Garden (1-1.5hr)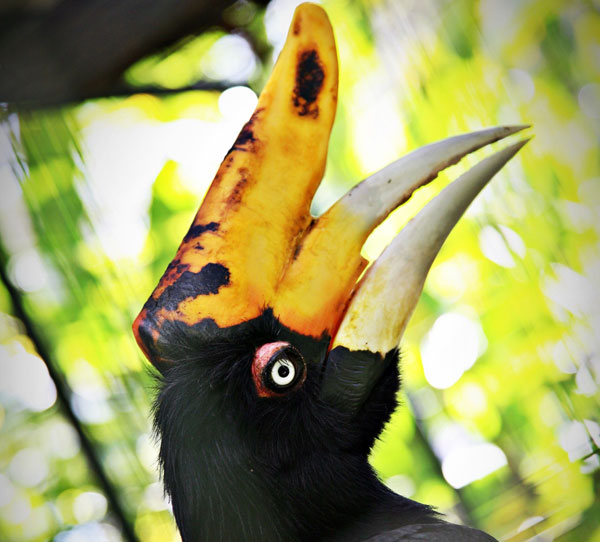 more >>
Chirp, Chirp and Chirpy Colors
This is home to many species of our feathered friends. Although the aviary is not that big, it is well maintained and the cooler weather of Penang Hill seemed to favor the birds. Amongst the birds you'll meet include the hornbill, a blue parrot, macaw and peacock. There is also a largest collection of ginger families with over 8 varieties featured.
09:00-18:00, daily

Adults (RM5.00), Children (RM3.00)

Bukit Bendera, Penang Hill, Pulau Pinang (+604-+604-6442255)
Gate House (1-1.5hr)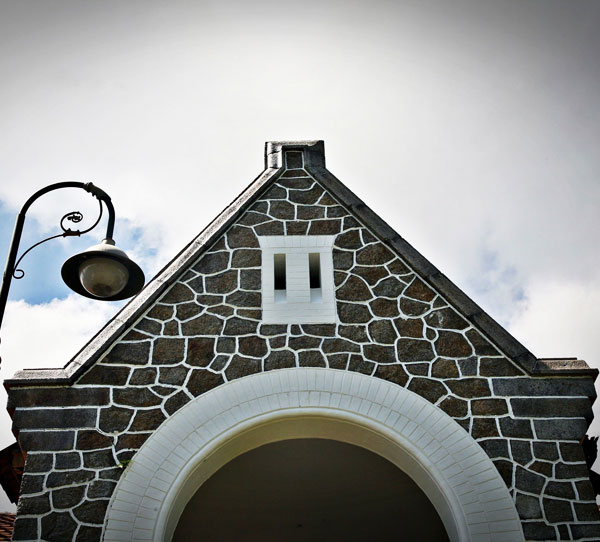 more >>
Prestige On Penang Hill
Bel Retiro is the original name of Gate House, built in 1789 for the governor of Penang. Resplendent with British architecture and design, the bungalow is a favorite retreat of Malaysia's first Prime Minister and King. You can hike up till to the arch, the bungalow is off-limits.
08:00-18:00, daily

Free Admission

Bukit Bendera, Penang Hill, Pulau Pinang (+604-8288880 Penang Hill Corporation)
David Brown's Restaurant and Tea Terraces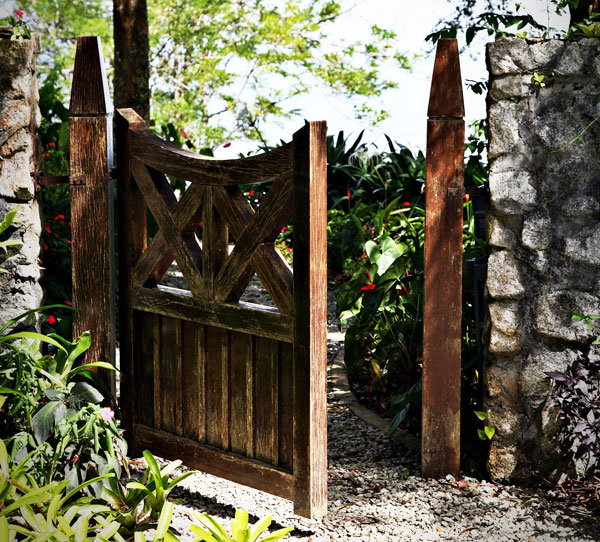 more >>
An English Meal Atop A Hill
Surrounded by colorful flora and a lake, you'll feel at ease while enjoying the cream tea set of scones with jam and clotted cream - the essential English tea. Beef Wellington features tenderloin slices rolled in a chicken liver and mushroom pate and baked in a light, crispy puff pastry.
09:00-21:00, daily

Smokehouse Cream Tea set (RM28.00), Beef Wellington (RM68.00)

Strawberry Hill, Bukit Bendera, Penang Hill, Pulau Pinang (+604-8288337)
Cheong Kim Chuan (C.K.C. Food) (0.5-1hr)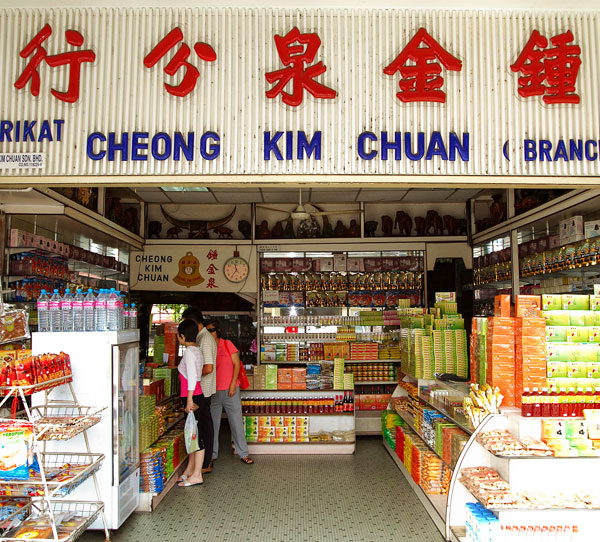 more >>
Famous Snacks Of The Island
C.K.C. Food is one of the pioneers in the island famous for "tau sar pneah". This biscuit with green bean filling is slightly savory-sweet and fragrant with fried shallots, encased in a crumbly, flaky pastry. Versatile nutmeg is made into a crunchy preserved snack, syrup for drinking and mace for cooking.
09:00-18:00, daily

09:00-18:00, daily.

Jalan Pasar, Ayer Itam, Pulau Pinang (+604-8283509)
Kek Lok Si Temple (0.5-1hr)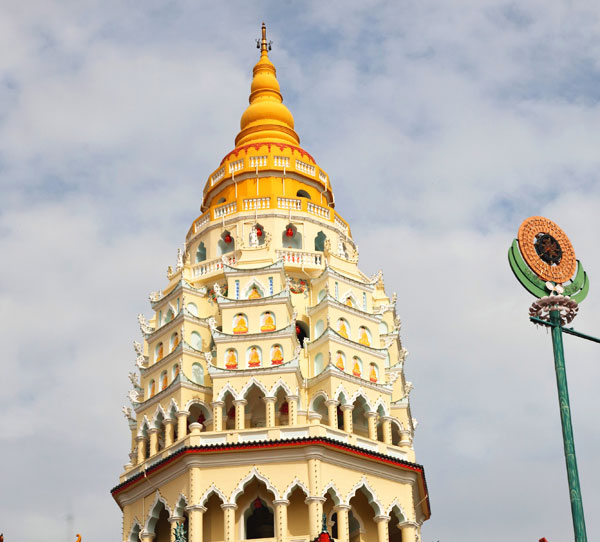 more >>
Grand Old Dame In Size and Stature

Chinese New Year is greatly celebrated at this temple. For 30 days following the festival, you will get to see the temple lighted up - it is quite a sight to behold.
Its construction began in 1890 and the seven-storey main pagoda of the temple was completed in 1930. The impressive pagoda has both Thai, Burmese and Chinese influence - a show of embracing both Mahayana and Theravada Buddhism. Statues of Buddha, intricate woodwork and colorful lanters add decorative charm.
09:00-18:00, daily

Free Admission

Jalan Ayer Itam, Ayer Itam, Pulau Pinang (+604-8998222)
Snake Temple (1-1.5hr)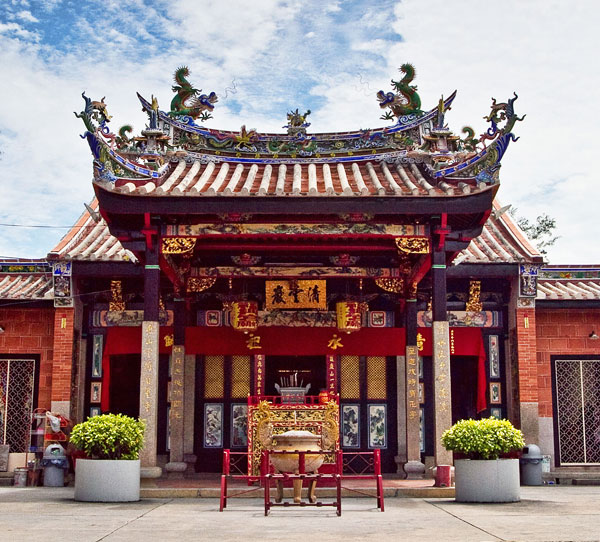 more >>
A Temple's Calm And Enchanting Snakes
This temple is dedicated to a monk who was deeply spiritual and was ordained at a young age. Locals believe that snakes appeared here after the monk gave jungle snakes shelter. Snakes here have been de-venomed and if you are brave, you can carry one and take a snapshot.
06:00-19:00, daily

Free Admission

Jalan Sultan Azlan ShahBayan Lepas Penang, Bayan Baru, Pulau Pinang (+604-2622093 Penang Tourism)
Korea Palace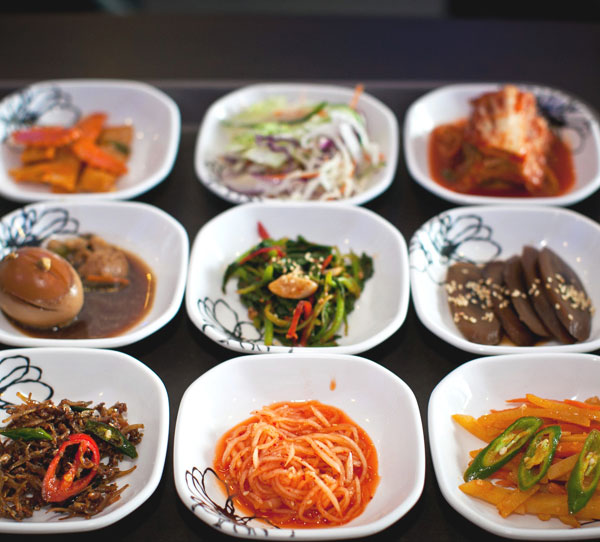 more >>
Feasting With Kimchi - Essentially Korean
The chef dishes out little platters of "ban chan" like Kimchi radish, peanut and anchovies, pickled lotus root. The BBQ pork rib is rich in flavors and expertly grilled for effortless chewing. Korean pancake, made with tangy pickled vegetables, spring onions and mashed chilli all mixed in batter and grilled.
12:00-15:00, 18:00-22:30, daily

BBQ Pork Ribs (RM20.00)

Lot 1-1-27 Krystal Point Corporate Park, Jalan Tun Dr. Awang, Sungai Nibong, Pulau Pinang (+604-6467977)
Sticks Fire Bistro @ Queensbay Mall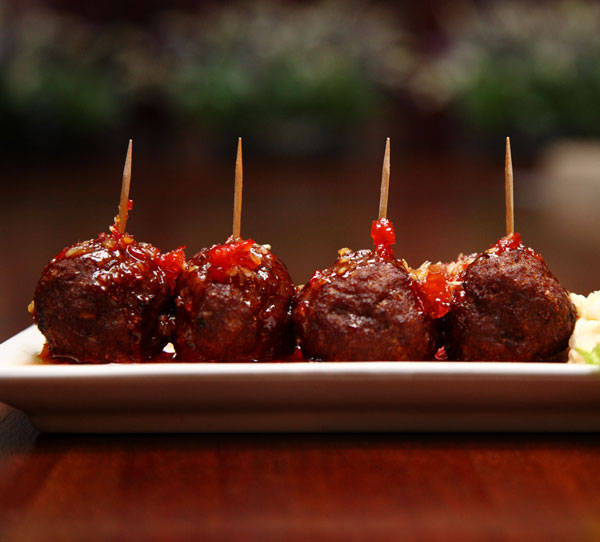 more >>
Night To Chill Out
Sticks Fire is an open-air concept bistro with tents as shelter. Food borders on Asian/Fusion, as seen of Sardine Pasta - a mix of spicy Asian flavored sardines with Italian pasta. For drinks, choose from a range of cocktails, wines, liquor, coffee and local "teh tarik".
10:00-01:00, daily

Queensbay Punch (RM12.00), Sardine Pasta (RM13.80)

GF-150 Quuensbay Mall, 100, Persiaran Bayan Indah, Sungai Nibong, Pulau Pinang (+604-6466611))