Update on 2012/04/11
Langkawi Cable Car (2-3hr)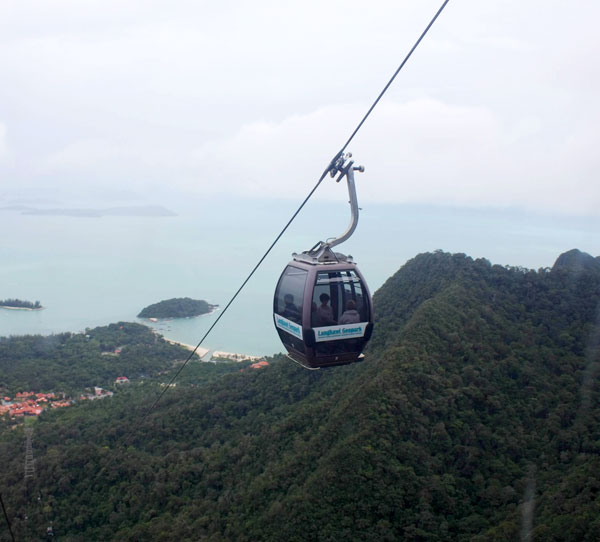 more >>
Enjoy the windy breeze of Langkawi from way up in the air

One of the main features of this attraction is its 125-meter long SkyBridge - a suspended bridge that is accessible from the Top Station and hangs at approximately 100 meters above the ground. It is not for the faint height-fearing of heart but it swings out over the landscape, giving you a unique spatial experience and offering a unique sneak peek of otherwise unattainable locations.
Located at the Oriental Village, which offers a scenic walk through the oriental garden, the cable car ride promises a breathtaking aerial view of Mount Machincang—Langkawi's second highest peak—as well as the side view of the Seven Wells Waterfalls cascading down a grey rock face.
10:00-19:00 Mon-Thu, 12:00-19:00 Wed, 09:30-19:00 Fri.-Sat & PH

Adult (RM30.00), Children (RM20.00), Student (RM15.00/RM20.00).

Oriental Village, Jalan Telaga Tujuh, Langkawi, Kedah (+604-9594225)
Seven Wells Waterfall (1-2hr)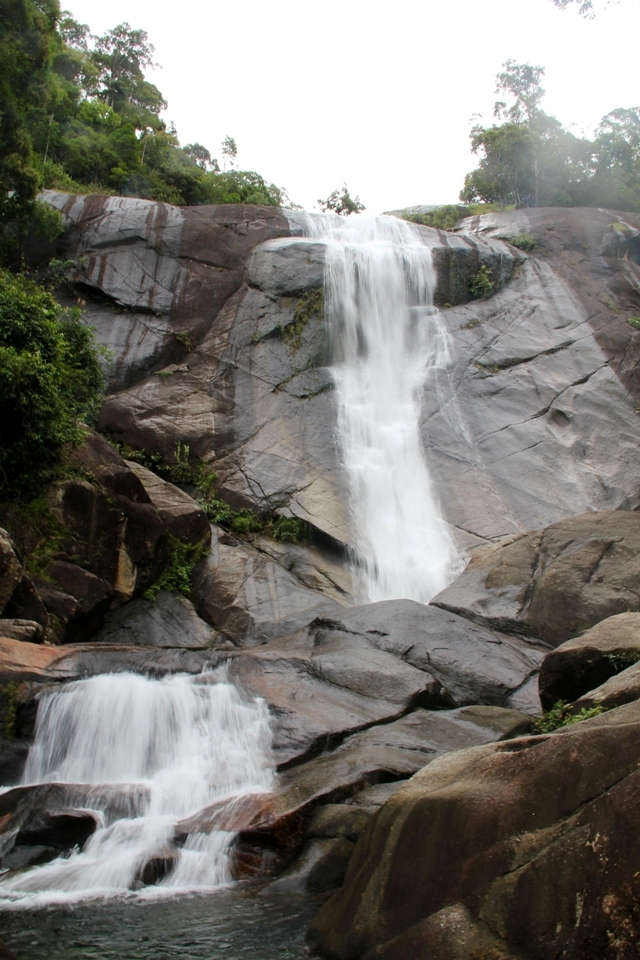 more >>
Splashing good time!
A grand geological marvel of Langkawi, the place got its name from the series of seven pools (wells) which the cascading water is broken into. It is located some 2-hour hike away from the peak of Mount Machinchang, surrounded by lush green forest and a mystical aura about it.
Open 24 hours, daily

Free Admission. Parking (RM2.00)

Jalan Telaga Tujuh, Langkawi, Kedah (Langkawi Tourist Info Ctr. +604-9557155)
Mare Blu Kafe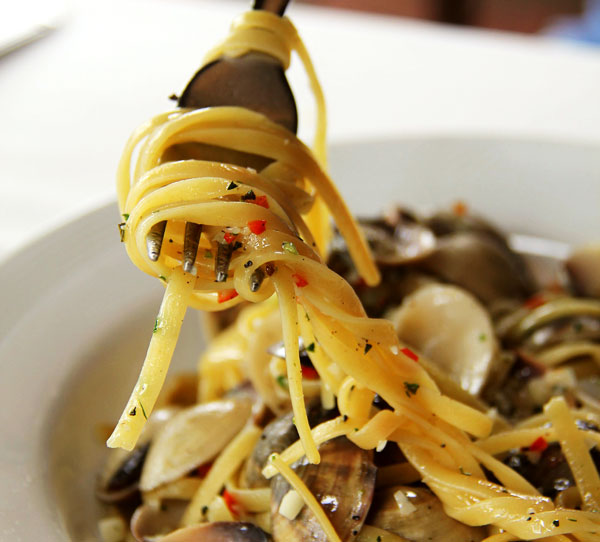 more >>
Authentic Italian dining with splendid ambience

For red wine lovers, Mare Blu offers a wide array of quality wine ranging from French, Californian, Chilean, Spanish wine and many other varieties. Perhaps, it's never too early for a glass of wine after all.
Wanna go Italian in Langkawi? Then swing by Mare Blu for a satisfying Italian meal. Touted as one of the best Italian restaurants on the island, this restaurant, which is located at the waterfront of Perdana Quay, serves up a relaxing ambience along with excellent food and wine.
11:00-00:00(midnight), daily

Spaghetti (RM28.00++)

B5-6 Perdana Quay, Telaga Harbour Park, Off Jalan Telok Burau, Langkawi, Kedah (+604-9593830)
Straits Club Restaurant and Bar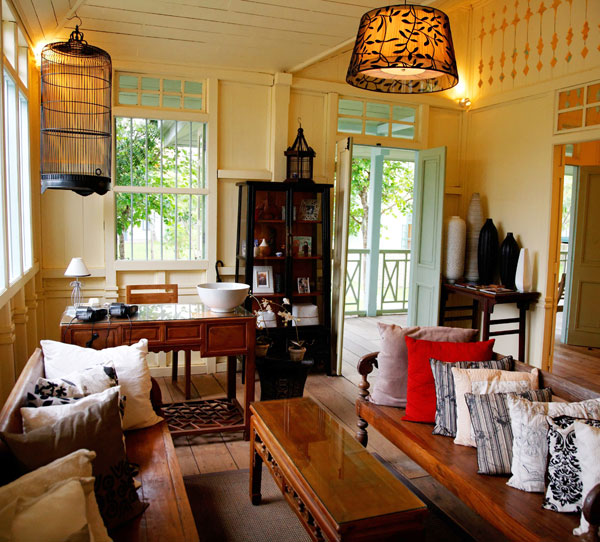 more >>
Superb gastronomic experience with a good cause

Bon Ton Resort supports the Langkawi Animal Shelter and Sanctuary Foundation (LASSie) which helps provide shelter to stray animals. A precentage of all profits will go to LASSie, so, feel free to indulge for a good cause.
This antique house was built in the 1920s by a Eurasian family and was later sold to a Malay family 1960s. Having been resurrected as a restaurant, this club house exudes an old-world charm with a nostalgic pre-colonial feel, decorated with beautiful carvings on the walls.
12:00-22:00, daily

Nyonya Laksa (RM30)

Bon Ton Resort, Off Jalan Pantai Chenang, Langkawi, Kedah (+604-9553643)
Chenang Boat Quay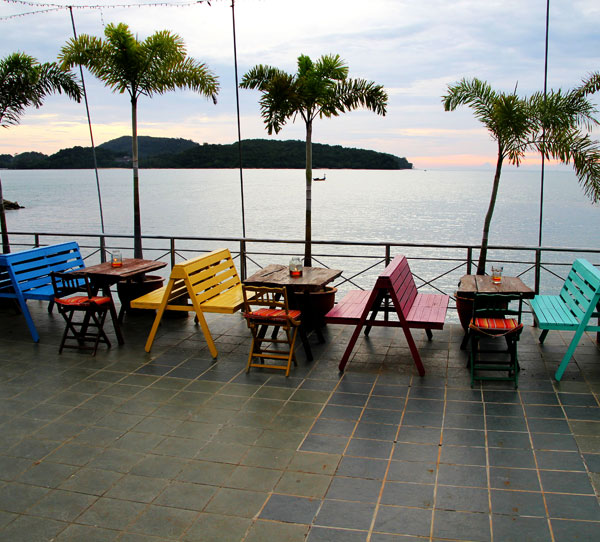 more >>
Great seaside hangout to chillax and enjoy
Perfect for an afternoon rendezvous is the Chenang Boat Quay, which offers a smorgasbord of of leisure activities for you to enjoy. Have a dip in the Jacuzzi, take a nap on the day bed or simply enjoy a duty-free cocktail or two. The choice is yours.
12:00-00:00(midnight), close on Tue

Mojito (RM9.00++)

Jetty Pelancongan Chenang, Off Jalan Pantai Chenang, Langkawi, Kedah (+6012-3294094)
Underwater World Langkawi (2-3hr)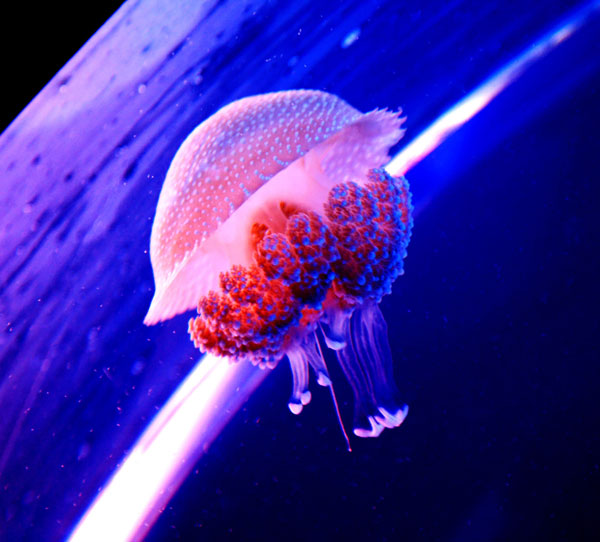 more >>
Enjoyable and informative experience for the whole family

From Underwater World Langkawi, you can also make a detour to Pulau Dayang Bunting, another one of Langkawi's spectacular sights. Legend has it that bathing in the Dayang Bunting lake will miraculously make childless and barren women conceive. To get there, go to the Awana Porta Malai terminal and take a 20-minute boat ride. Admission is free.
One of the largest marine and fresh water aquaria in South East Asia, this underwater theme park aims to be an educational, informative and entertaining destination. It also seeks to raise awareness on the importance of conservation to mankind. Perfect destination for families with younger children.
10:00-18:00, daily

Adult (RM38), Children (RM28). Special offer for MYKAD holder.

Jalan Pantai Chenang, Langkawi, Kedah (+604-9556100)
Kota Mahsuri (1hr)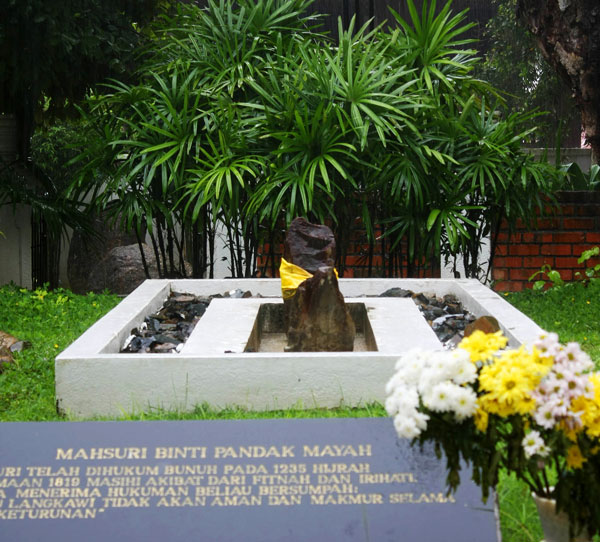 more >>
Relive the legend of Mahsuri
It was said that a maiden called Mahsuri was once falsely accused of adultery and was sentenced to death. She bled white blood signifying her innocence. Local folklore has it that before she died, Mahsuri cursed Langkawi to be barren for seven generations. This shrine is erected to commemorate her.
08:00-18:00, daily

Adult (RM10), Children (RM5)

Kampung Mawat, Padang Matsirat, Langkawi, Kedah (Langkawi Tourist Info Ctr. +604-9557155)
Kak Yah Seafood (1-1.5hr)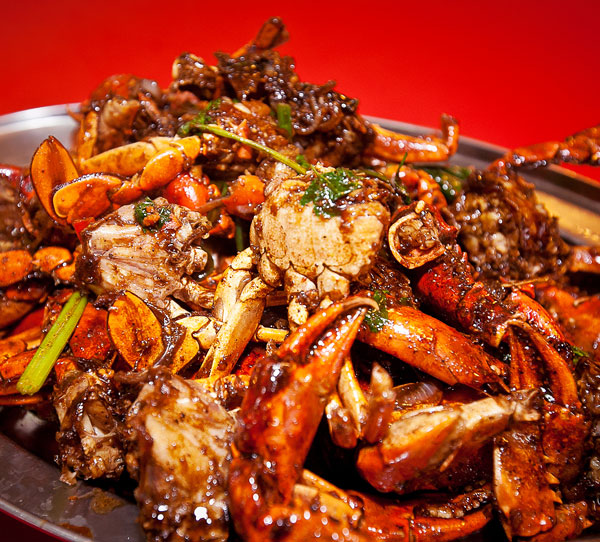 more >>
Seafood, glorious seafood!

If you love Thai food, Kah Yah Seafood also offers a great fusion of Malay-Thai cuisines such as Tom Yum and Pad Thai.
Enjoying great seafood on an island holiday is a cardinal rule. Better still, enjoying great seafood at a reasonable price. This restaurant offers a good range of traditional Malay seafood dishes as well as local everyday favourites such as roti canai, roti Arab, char kuey teow and nasi campur.
16:00-02:00, close on Thur

Grouper Fish (RM30/kg), Kampung Fried Rice (RM5)

16 Bangunan Trimula, Mukim Kuah, Langkawi, Kedah (+6012-4425233)
Langkawi Lagenda Park (0.5-1hr)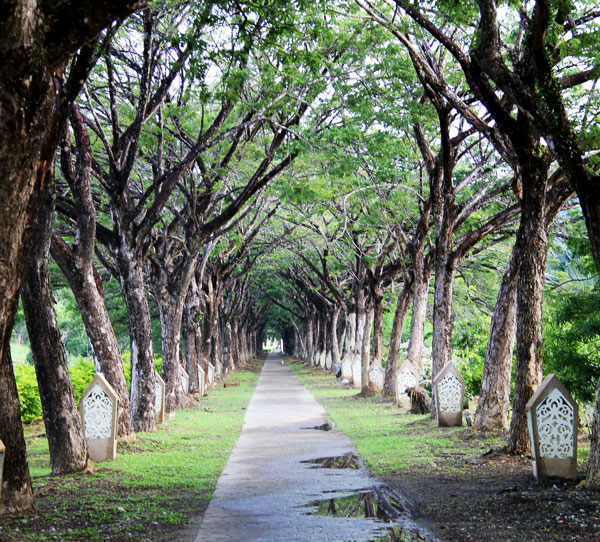 more >>
Immerse yourself in mystical folklore

Of Langkawi's many myths and legends, the duel between Mat Cincang and Mat Raya is by far the most interesting. Legend has it that the infamous affaire d'honneur has caused several new formation on the island such as Belanga Pecah, Ayer Hangat and Kuah.
A historical island with legends and lores aplenty, there's more to learn about Langkawi from this park, which tells the story of Langkawi's myths and legends through the open air garden museum.This park spins of Langkawi's fairytale from heroic giants and beautiful princesses to evil ogres and mythical creatures.
08:00-23:00, daily

Adult (RM5), Children (RM2.50)

Off Persiaran Putera, Langkawi, Kedah (Langkawi Tourist Info Ctr. +604-9557155)
Dataran Lang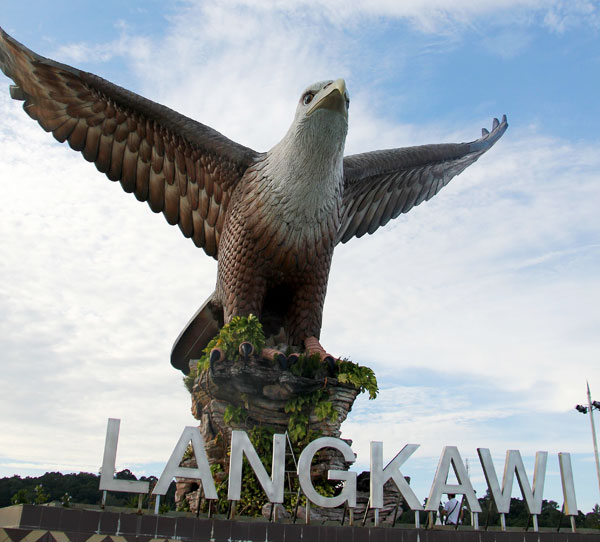 more >>
A tranquil backdrop to conclude your visit
Literally 'Eagle's Square', this place features a scenic view of beautiful ponds and bridges; and is equipped with restaurants, a covered terrace, two jetties and a brick-built barrel vault. It is an ideal place to enjoy the cooling sea breeze while drinking in the beautifully illuminated night scene.
Open 24 hours, daily

Free Admission

Off Persiaran Putera, Langkawi, Kedah (Langkawi Tourist Info Ctr. +604-9557155)