Update on 2012/03/21
National Automobile Museum - Circuit Tour (1-2hr)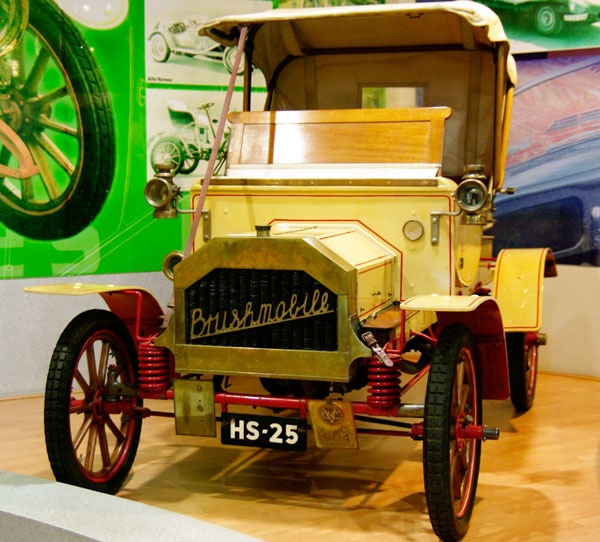 more >>
Wheels of Malaysia
Housed at the Formula 1 circuit, this museum displays local and international vehicles used in this country. It aims to showcase development in the automotive industry. Marvel at vintage cars and learn its stories. It is part of the Circuit Tour which includes the Grandstand and Control Room amongst others.
09:00-18:00, daily (except Hari Raya)

Free Admission

Sepang International Circuit, Jalan Pekeliling, Kila, Sepang, Selangor (+603-87874759)
SIKC - Sepang International Kart Circuit (1-2hr)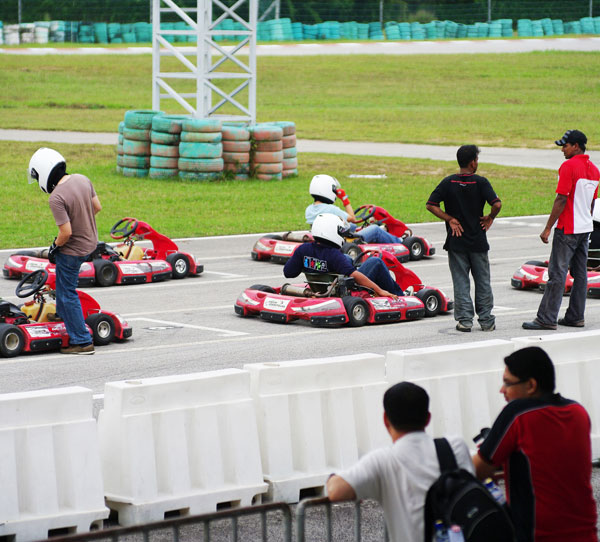 more >>
Speeding Allowed Here!
Spanning 1.247 kilometers long with 11 bends, this go-kart circuit was designed by Hermann Tilke, a F1 track designer. Thus, not a drive in the park. Unleash your slick driving skills without worrying about endangering others (there are rules here, of course). Feel a little like the F1 speed demons!
10:00-19:00 Tue-Sun, 10:00-01:00 Fri. Monday for group booking

Quick Experience Series 1 (RM40.00), Race Adventure Series 1 (RM150.00)

Jalan Pekeliling, Kila, Sepang, Selangor (+603-87782283)
Bagan Lalang Beach (0.5-1.5hr)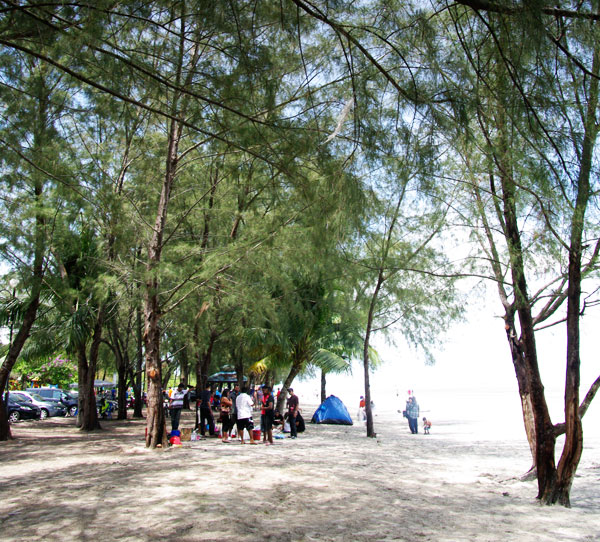 more >>
Lunch Under A Palm Tree

As food may be doubtful, why not exercise those creative juices and hands by packing your own food? Lay down the mats and bring out the picnic baskets and cooler box. Settle under the palm tree and enjoy the warmth of the sun with the occasional breeze.
After the exhilaration at F1 circuit, time to slow down and the beach would do just fine. There is not much around but basic cleaning facilities are available as well as few spots to grab a bite although many are likely to open during dinner.
Open 24 Hours, daily

Free Admission

Bagan Lalang, Tanjong Sepat, Sepang, Selangor (+603-55132000 Tourism Selangor)
Kuan Wellness Ecopark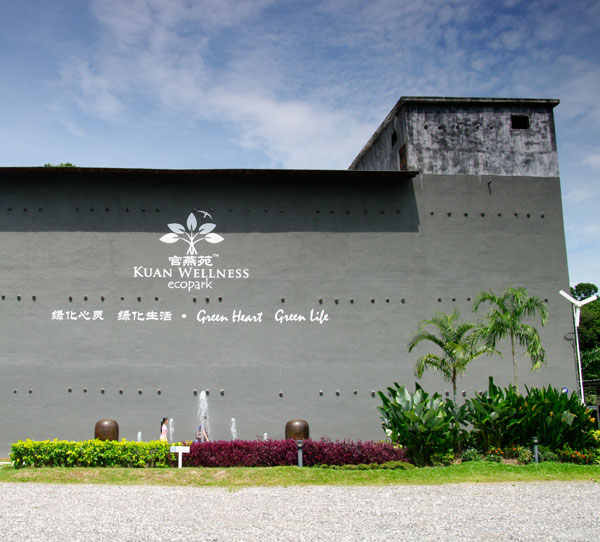 more >>
Going Eco For Health & Vitality
Offering city dwellers respite, the eco park has a Green Promenade where you can inhale fresh air, view greenery and various fruit trees. Here, you will learn all about the origins of "bird's nest", a Chinese delicacy as it is a place where swiftlets can live in their natural habitat.
10:00-18:00, daily

Free Admission

Lot 408, Jalan Tanjung Layang, Kg Tanjung Layang, Mukim Batu, Tanjung Sepat, Sepang, Selangor (+603-31481126)
Paragliding Bukit Jugra (1-2hr)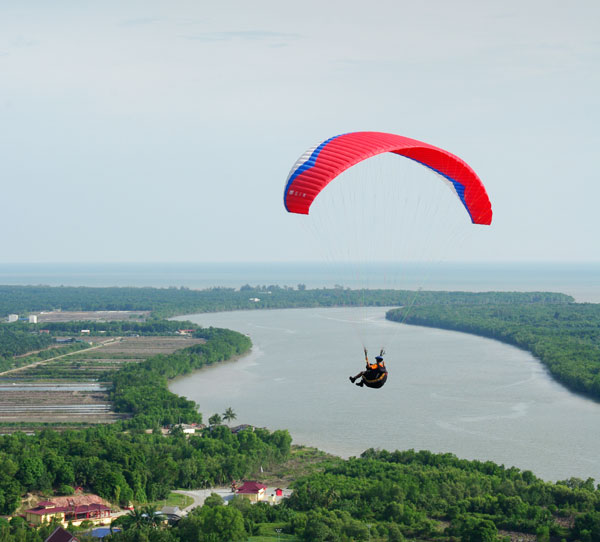 more >>
Up, Up, In The Sky!

Call Paragliding Dot Com first for reservation before visiting Bukit Jugra to play paragliding.
Try not to look down at all. Focus on the skyline and enjoy the amzing view!
Run and launch yourself off a cliff and take flight. Scary? But, you will paraglide with an instructor behind you gliding across the horizon with a parachute-like device attached to you. Instructors are certified after years of practice. You can sign up for a course to earn the license.
Depending on weather conditions (call to enquire)

Free Admission. Airborne In A Trike (RM150.00)

Kg.Sungai Raba, Banting,, Sepang, Selangor (+603-32101632 Paragliding Dot Com)
GM Klang Wholesale City (1hr)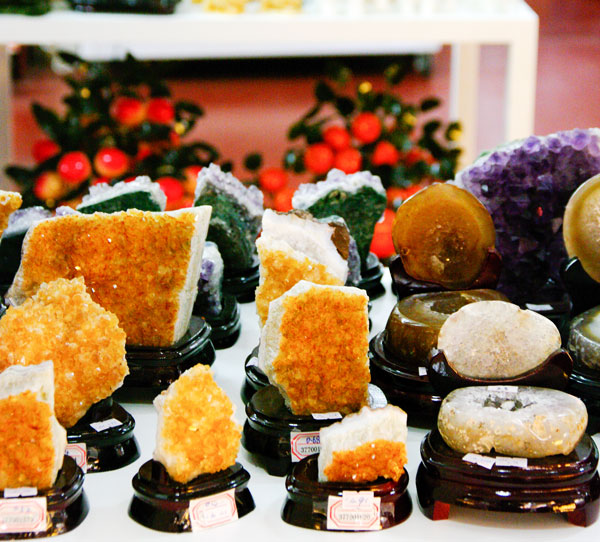 more >>
Reasonable Prices & Variety Are Calling

After racking up purchases, you don't have to go far for dinner as there is a food court offering favorite Malaysian cuisines.
Malaysia's largest wholesale plaza features 6 floors and hundreds of tenants offering all fashion related items - finding something your style won't be too hard. There is also a section for IT, hardware, home decoration, souvenirs and fragrances. As it is wholesale, prices tend to be cheaper than commercial outlets.
10:00-19:00, daily

Free Admission

P4-40 & P4-41, Block 4, GM Klang, Jalan Kasuarina 1, Bandar Botanic Capital, Klang, Selangor (+603-33251788)
Kedai Makanan Seng Huat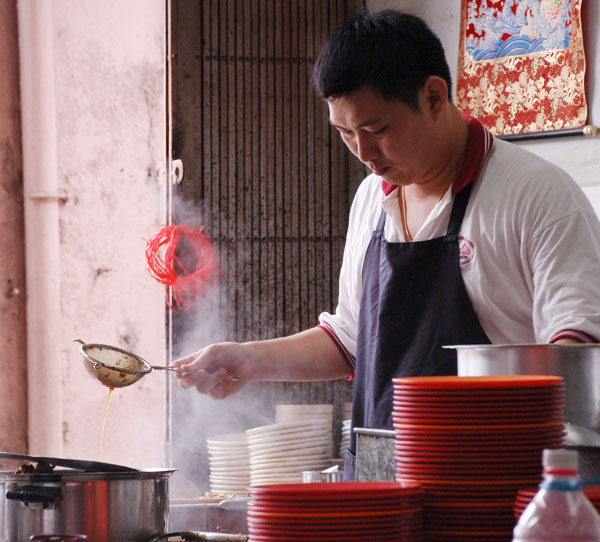 more >>
A Pork & Soup Lover's Paradise
One of Klang's oldest stalls for 'bak kut teh', Seng Huat serves them without added frills like vegetables and mushrooms. You can choose the cuts of meat and/or internal organs. The best partner is oiled rice and fried crullers to soak up the herbal soup, which is not excessively strong.
07:30-14:00, 17:30-20:30, daily

Intestine (RM8.00), Normal (RM8.00), Claypot (RM8.50), Tea (RM4.00)

No 9, Jalan Besar, Klang, Selangor (+6012-3098303, +6012-3855154)