Update on 2012/03/14
A'Famosa (0.5-1hr)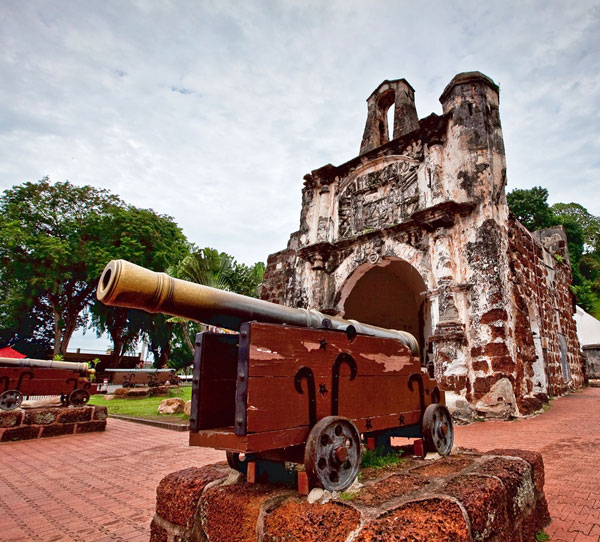 more >>
A Portuguese Structural Memoir
Originally built with four major towers that served as an ammunition storage room, officers' quarters and captain's residence, the Portuguese surrendered their fortress to the Dutch who handed it to the British. The fort was almost demolished before the intervention of a British officer.
09:00-17:30, daily

Free Admission

Jalan Parameswara, Bandar Hilir, Melaka (+606-3288599)
St. Paul's Church (0.5-1hr)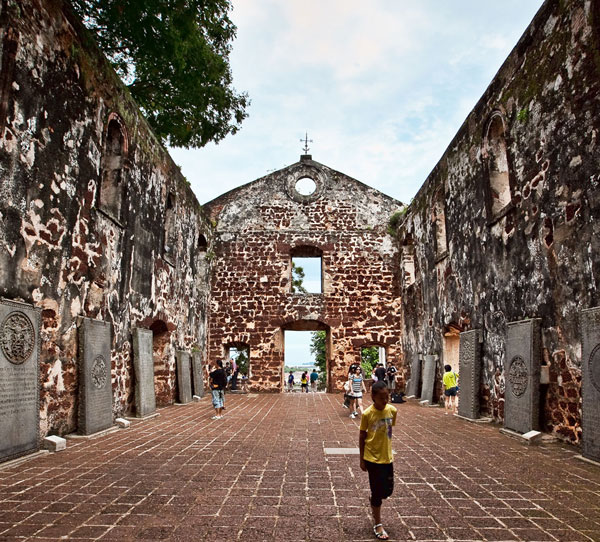 more >>
Ruins On A Hill
A Portuguese nobleman built this chapel in 1521. The Dutch used it as a place of worship and after the British's reign, it was left to deteriorate. It once housed a St Paul's College. Old tombstones and a statue of St. Francis add to the varied history of this church.
09:00-17:30, daily

Free Admission

Jalan Kota, Bandar Hilir, Melaka (+606-3288599)
The Stadthuys (1hr)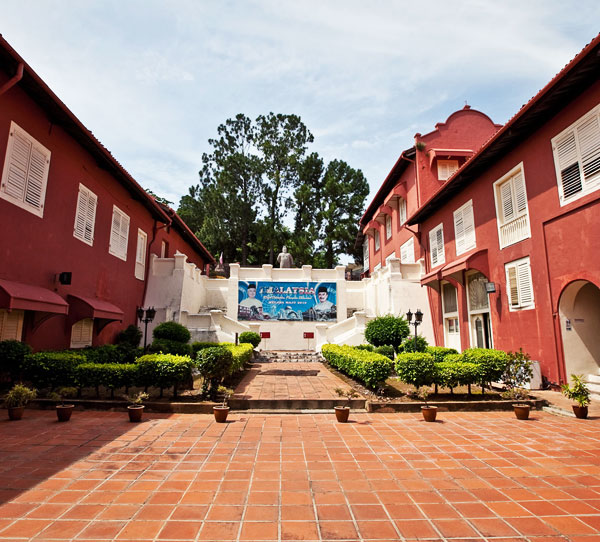 more >>
Color The Town Red
We meant this striking and you-won't-miss-it building in the middle of town. Erected in 1650 to be the Dutch Governor's office, the Stadthuys was eventually passed to the British who built a school within its vicinity. Today, it is a Museum of History and Ethnography.
09:00-17:00 Weekdays, 09:00-21:00 Weekends

Adults (RM5.00), Children/Students (RM2.00)

Jalan Laksamana, Bandar Hilir, Melaka (+606-2841934)
Chung Wah Original Chicken Rice Ball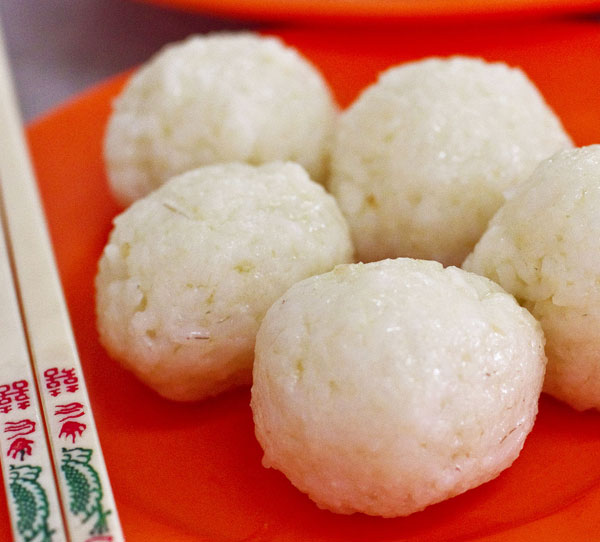 more >>
Only In Malacca
Like normal chicken rice but served with cute balls of rice. The rice is prepared differently - its grains are finer and just moist enough to stick yet not gooey. Chicken is fragrant, smooth and juicy, perfectly complemented with chili dip. Be early to queue and don't linger around post-eating.
08:30-16:30, daily

5 Rice Balls (RM1.50), 2 servings of chicken (RM15.00)

18 Lorong Hang Jebat, Melaka Tengah, Melaka (+606-2836220 Melaka Tourism)
Mam Jonker 88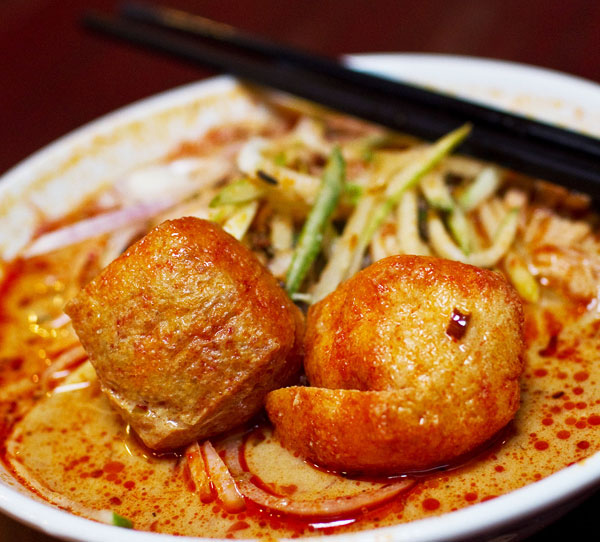 more >>
Baba Nyonya Delights
Fire up with the Baba Laksa, the one on the sour side. Or try the creamy coconut milk based Nyonya version. Cool down with a rich durian cendol or colorful shaved ice. Other food includes 'rojak', currypuff and 'kueh'. The shop has a nostalgic feel with antique displays.
10:00-18:00, daily

Baba Laksa (RM4.00) Durian Cendol (RM3.00)

88, Jalan Hang Jebat (Jonker Walk), Melaka Tengah, Melaka (+606-2868786, +6019-3975665)
Jonker Walk (1-2hr)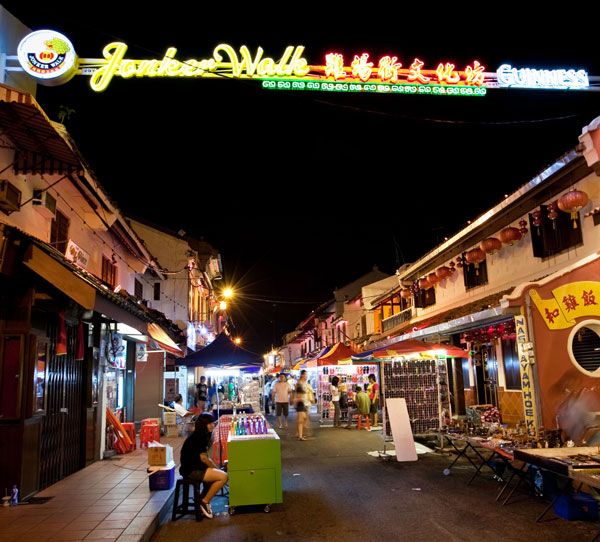 more >>
Heritage, Culture, Creativity & A Tasty Place

Because of many narrow one-way streets in Melaka downtown area, we'd suggest that for Jonker Street you leave your car after lunch and walk along the street.
The street comes alive on weekend nights when vendors sell knick-knacks, apparel, and plenty food. In the day, visit nostalgic shops, dating back to 17th century that feature or sell antiques from colonization eras. Scent of biscuits fill the air as bakeries vie for your attention (pineapple tarts)!
Shops open daily. Night market on Fri-Sun 18:00-00:00

Price on application

Jalan Hang Jebat, Melaka Tengah, Melaka (+606-2883599)
Baba Nyonya Heritage Musuem (1hr)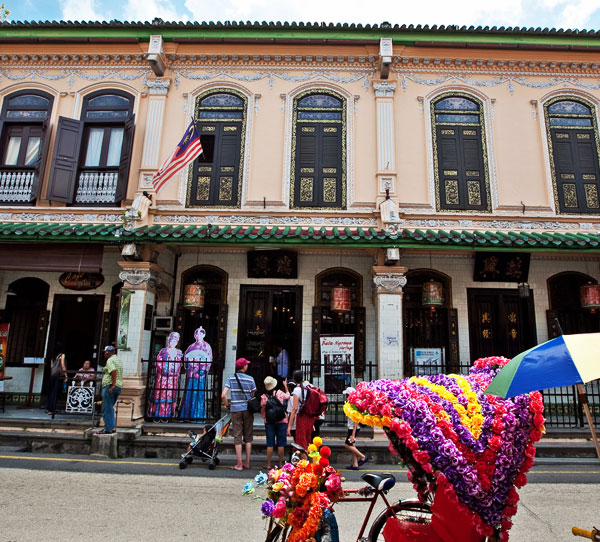 more >>
Enter The Peranakans' World
The baba nyonyas are Chinese who have adopted the Malay culture. The museum, built in 1896, is designed with east and west ideas. The tour guide explains the way of life and meaning behind each practice. Antique furniture, wood-work and costumes are displayed.
10:00-12:30, 14:00-16:30, close on Sun and PH

Entrance Fee (RM10.00)

48&50, Jalan Tun Tan Cheng Lock, Melaka Tengah, Melaka (+606-2831273)
Claypot Rice @Newton Hawker Center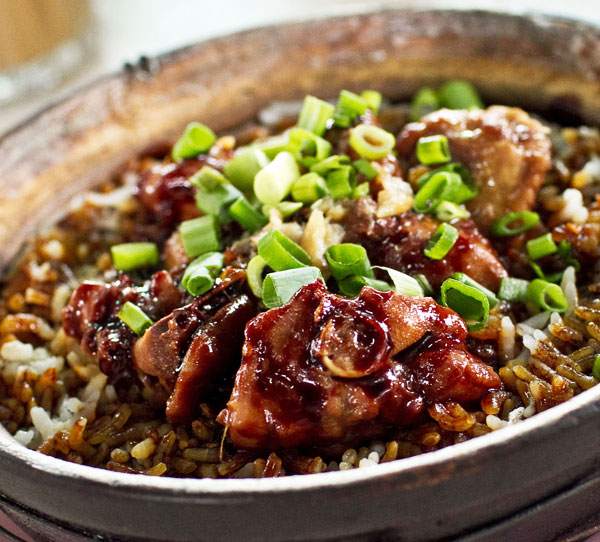 more >>
Satisfy The Rice Cravings
Not Malacca food but if you can't do without rice for the day, here's one. Find this at the old Newton Hawkers. Well marinated chicken flavors each grain of rice as mushroom and waxed sausages adds a tinge of sweetness. Little bits of charred rice is fragrant and adds character.
18:00-00:00, close on alternate Mon

RM5.00 onwards

277 Jalan Parameswara, Melaka Tengah, Melaka (+606-2836220 Melaka Tourism)
Joan & El' Chico's Portuguese Food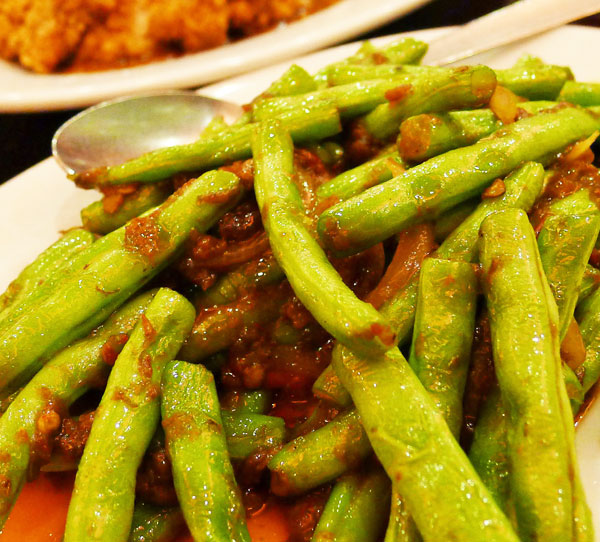 more >>
Dinner By The Ocean
Fresh seafood done Portuguese style is a direct choice. Have rice with grilled fish in a fiery paste with a squeeze of lime juice, tone down with garlic butter scallops. The mussels are simply steamed with ginger and birds' eye chili to reflect its freshness. Try the devil's chicken too.
Lunch and dinner time

RM8.00 onwards

Portuguese Square, Melaka Tengah, Melaka (+6012-2854260)
Portuguese Square (1hr)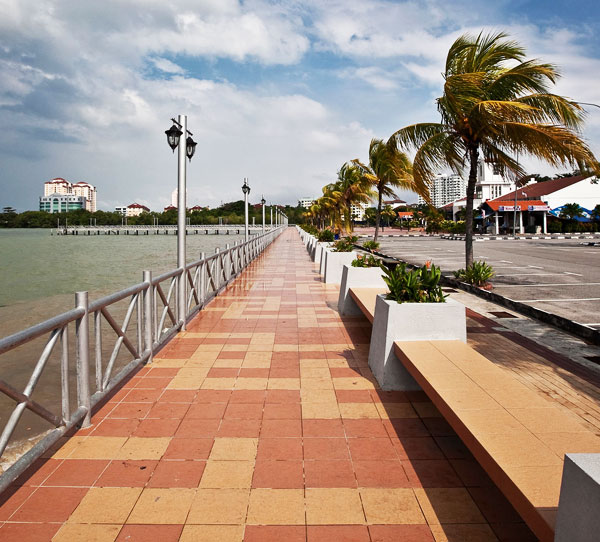 more >>
A Stroll Around Portuguese Settlement

Best time to visit Portuguese Square is on Saturday evening. The square lights up in a festive mood.
Built in 1984, the square place for fellow Portuguese residents to meet. You'll find restaurants and pubs around the square, even live performances on Saturday nights if the weather is good. It is also the main place for important celebrations like Feast of Saint Pedro or Easter.
Open 24 hours, daily

Free Admission

Jalan Dalbuquerque, Melaka Tengah, Melaka (+606-2836538)