Update on 2012/03/07
Lata Iskandar (Iskandar Fall) (1-2hr)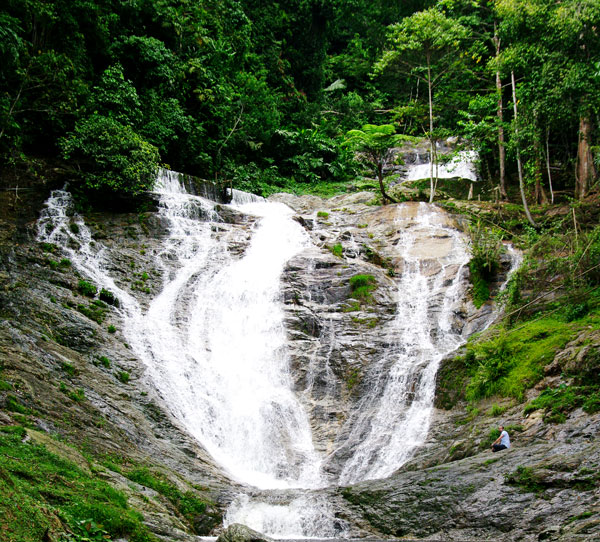 more >>
The Stream of Life, A Cascading Beauty

At Lata Iskandar Waterfall, enjoy an almost private swimming pool but would require some hiking to get there.
Signboards will lead you to this waterfall, great for a picnic by the shallow waters. View the cascades from the bridge and be awed by Mother Nature. Be careful if you choose to walk to the cascades. Public amenities like car park, food stalls, souvenir shops and washroom are available.
08:00-18:00, daily

Free Admission

Lata Iskandar, Cemeron Highlands, Pahang (+6012-5211741)
Boh Tea Garden and Tea Center (2hr)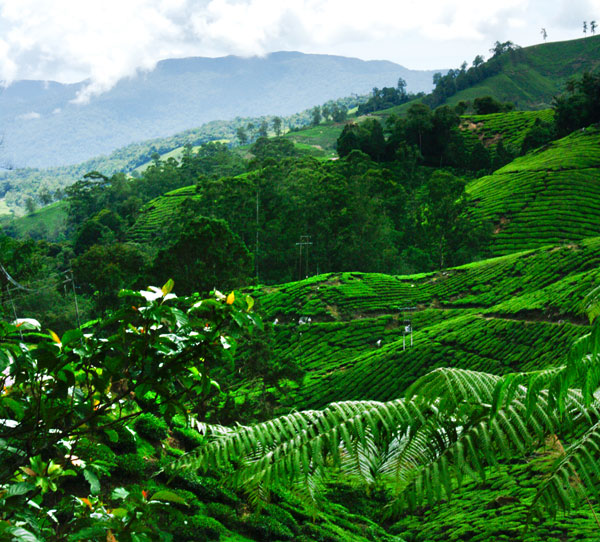 more >>
Tea From Malaysia's Own Backyard
You'll have an opportunity to learn of the processes involved in providing a cup of tea. The aroma is very comforting and many happily settle for a hot cuppa and cakes before leaving. You can also buy black tea, green tea or fruit teas from the shop.
9:00-16:30 (except Mon)

Free Admission

Off Habu main road, Habu, Cemeron Highlands, Pahang (+605-4962096)
Cameron Valley Tea House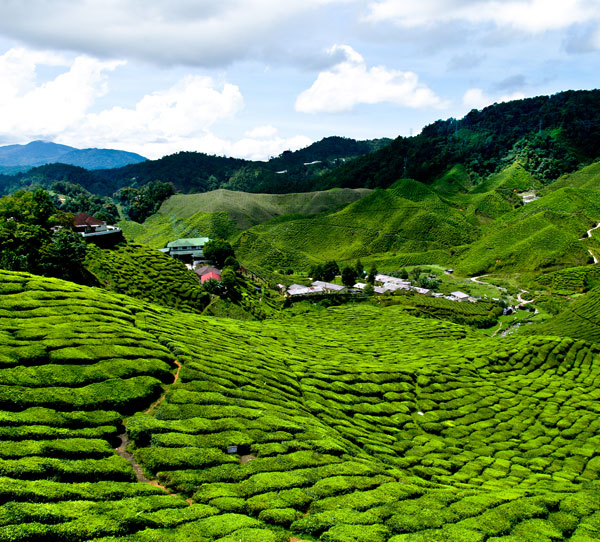 more >>
A Very English Meal
Get comfortable at the garden terrace that overlooks the green landscape of the tea plantation. Eat sandwiches, scones, cheesecakes and rich brownies. Match them with cardamom milk tea, fruit teas or black tea. After that, tour the tea plantation and learn the tricks and trade of the industry.
08:30-17:30, daily

RM2.10 onwards

Main Road, Tanah Rata, Cemeron Highlands, Pahang (+605-4911133)
Uncle Chow Kopitiam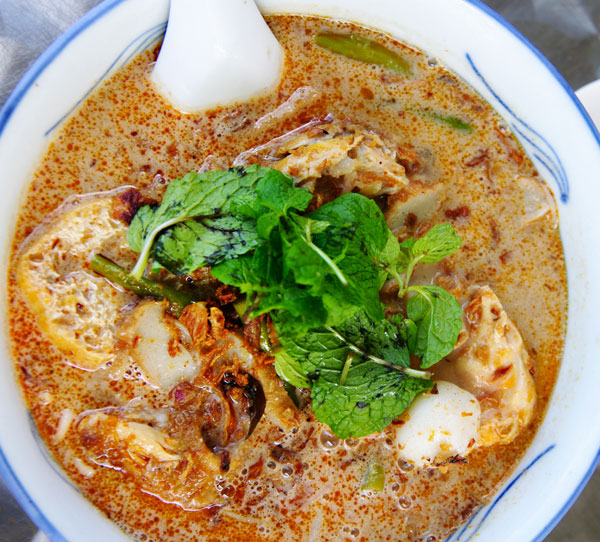 more >>
Local Gastronomic Delights
A modern establishment, the premise is neat and clean. Tuck into the curry laksa, a spicy and coconut milk base broth enveloping noodles and topped with chicken and fishcake. A lighter choice is the piquant, spicy and sweet tom yam bee hoon. There's also soup desserts and sweet 'kueh'.
08:00-17:00, daily

Curry Laksa (RM7.90), Fried Tom Yam Bee Hoon (RM6.00)

C2-G-01 Block C2, Taman Royal Lily, Cemeron Highlands, Pahang (+6012-2052778)
Gunung Brinchang (2-3hr)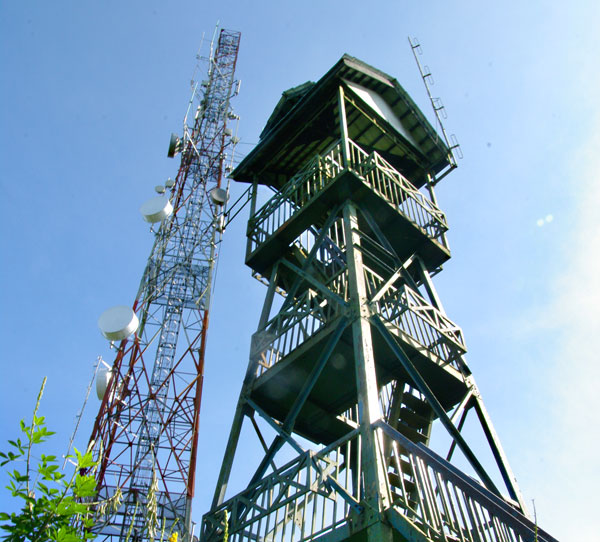 more >>
Cool Walk Up The Mountains

Though the car can get you to Tm Gn Berincang, walk along the trails and enjoy the cool mountain greens and breeze is highlyly recommended.
Early morning or late evenings are best for photography in Tm Gn Berincang.
The second highest mountain here is accesible by vehicle or foot. If you drive, you will see colonial homes and tea plantations. Chirping birds serenade and you'll see flowers and unusual plants if you hike (about 2 hours to top). There is a watchtower where you can view the entire town.
08:00-18:00, daily

Free Admission

Sg. Palas, off Main Road, Brinchang, Cemeron Highlands, Pahang (+6012-5211741)
Kea Farm (1-2hr)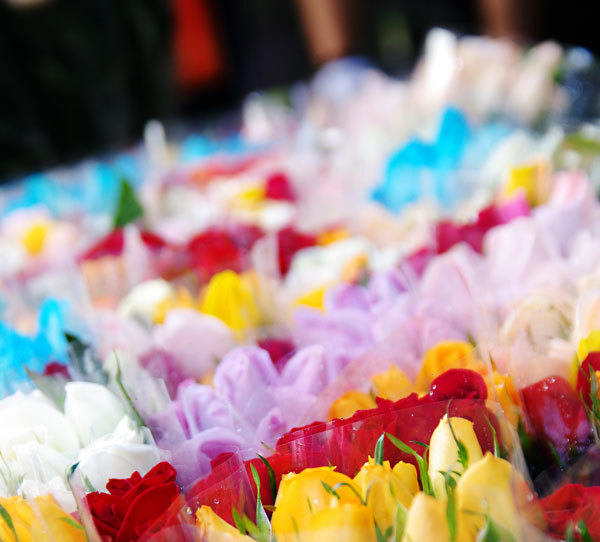 more >>
The Lure of Fresh Produce
Here's to roadside parking and shopping. A myriad of colors greet you as you pick up assorted fruits and vegetables for lower prices. Venture further, you'll find shops offering potted plants, apparel and toys. Tid-bits such as steamed potatoes and fried mushrooms are sold here.
08:30-18:00, daily

RM2.00 onwards

KEA Farm, Brinchang, Cemeron Highlands, Pahang (+6012-5211741)
Raju's Hill Strawberry Farm (1hr)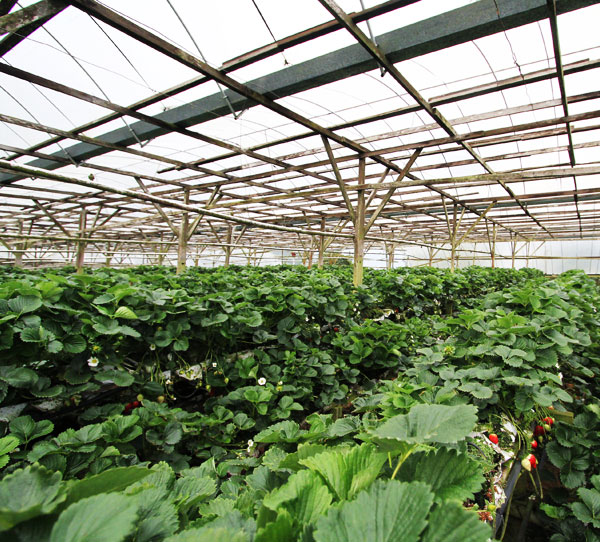 more >>
Luscious Red Berries That Captivate
Cameron's weather is highly suitable for strawberry cultivation. Check out the strawberry field and processing plant. Pick your own strawberries where you'll be charged according to the weight. Buy homemade jam at the souvenir shop. Eating ice cream in a cold weather is cool too!
08:30-18:00, daily

Free Admission

42nd miles, Kea Farm, Cemeron Highlands, Pahang (+605-4914649)