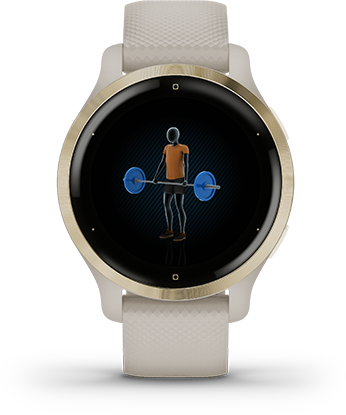 ANIMATED, ON-SCREEN WORKOUTS
Easy-to-follow, animated cardio, strength, yoga, Pilates and high-intensity interval training (HIIT) workouts come preloaded on the watch, and you can download more from the Garmin Connect app.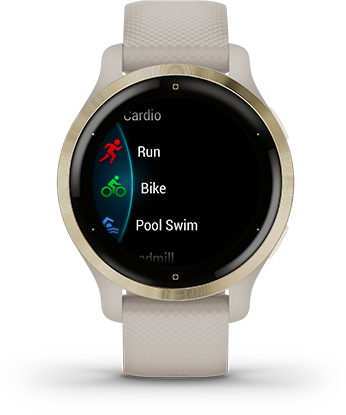 BUILT-IN SPORTS APPS
Track all the ways you move with more than 25 preloaded GPS and indoor sports apps — including walking, running, cycling, pool swimming, golf and more.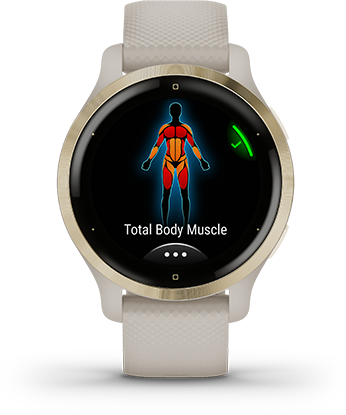 ADVANCED STRENGTH TRAINING
This detailed activity profile puts scaling and strength PRs right at your wrist plus graphics that show what muscle groups you worked.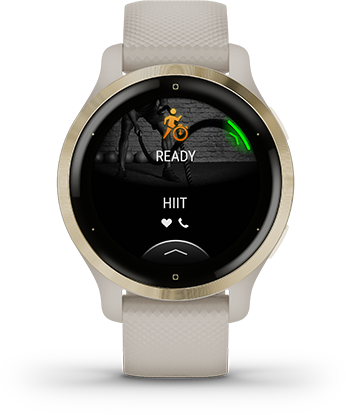 HIIT WORKOUTS
Use this new activity profile with different timers to track your HIIT workouts, including AMRAP, EMOM, Tabata and custom. Set the number of rounds, work/rest intervals and more.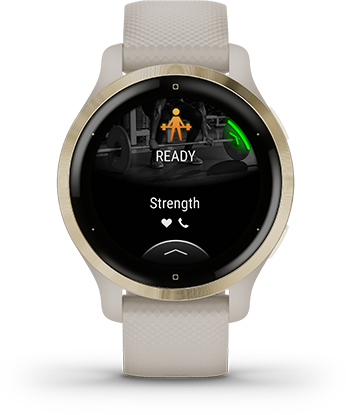 CREATE WORKOUTS
Choose from more than 1,400 exercises to build your own workouts in the Garmin Connect app on your compatible smartphone. Then download them to the watch.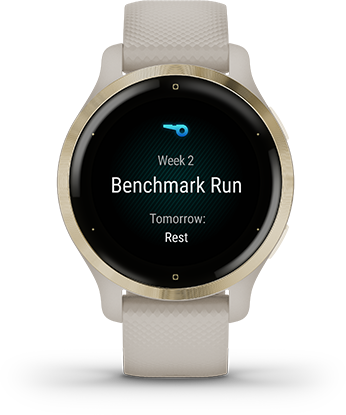 GARMIN COACH
Get a personal running coach on your wrist, for free, to help you train for your next 5K, 10K or half-marathon.